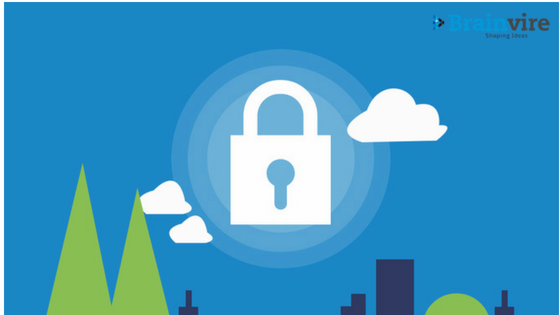 Before going into the details of what Azure Security Centre is and how does it function, Let us first comprehend and get familiar with Microsoft Azure. Formerly known as Windows Azure, Azure Development is an esteemed cloud computing service developed by Microsoft made available to the general public over the internet. It is built to serve the purpose of building, testing, deploying, and managing applications through a global network of Microsoft data centres.
Because of the need to prevent, detect and respond to threats and to endure a unified security management across the cloud workloads, Microsoft came up with Azure Security Centre. It lets people implement security policies across their workloads and limit the access to threats.
Reading the blog post further, you will come to know about the need for Azure Security Centre, how various features or capabilities of this security centre is helpful in threat detection and how you can strengthen cloud security through it.
The Need for Azure Security Centre
Through Azure Security Centre, it is now easy to get a unified view of security across the cloud workloads and protect the Azure resources provided. Monitoring the security of your machines, networks, and many other Windows Azure Development Services are possible by using hundreds of built-in security assessments. You can block malware and other undesirable codes by implementing application controls while availing assured centralized policy management across all hybrid cloud workload. Security vulnerabilities are taken care of even before they can be exploited by attackers. This security centre deals with threats on a priority basis with the most demanding threats dealt with first.
How to Leverage the Investigation and Log Search Features of Azure Security to Determine Attacks
Azure Security centre uses advanced analytics and global threat intelligence for threat protection. The investigation feature let you analyse and comprehend the scope and track down the main cause behind the security alert. On the other hand, the log search feature of the security centre lets you use log analytics search to recover and analyse the data stored on the cloud using a query language.
Azure Security Centre Enforced Machine Learning to Enable Adaptive Application Control
Although the threat scenario has changed highly over time, tracking down malware is still a matter of concern. To limit the exposure to malicious and vulnerable applications, whitelisting can be of help. Adaptive application control uses an ingenious approach to application whitelisting that facilitates in recognizing the security benefits. You can put application control in action to block new and unknown malware and avoid old and unsupported applications. It also prevents access to specific softwares that are not granted by your company.
Strengthen Cloud Security Phase Through Azure Security Centre
Safeguarding the cloud workloads depends upon constant innovation and to help protect softwares against threats, new capabilities have been integrated into Azure Services.  To accomplish the same, the Security Centre detection algorithms are developed and refined completely. These detection capabilities include new threat detection and intelligence reports, enhanced security incidents which combine alerts that ally to kill chain pattern.
New Threat Detections for Linux Made Easy
Azure Security Centre has recently launched a limited version of new analytics that uses the audited record to find out malignant behaviour on the cloud as well as on-premises Linux machines. The new features installed in it allow you to identify suspicious processes, doubtful login attempts, loading/unloading of the kernel module and other activities.
Investigating malicious activities on one's system can be a tedious task and to know beforehand where to start can be challenging. Azure Security Centre makes it easy for you to acknowledge threats once they are detected. Get in touch with us to know more about Windows Azure Development and how Security Centre detects threats using machine learning and log analytics.