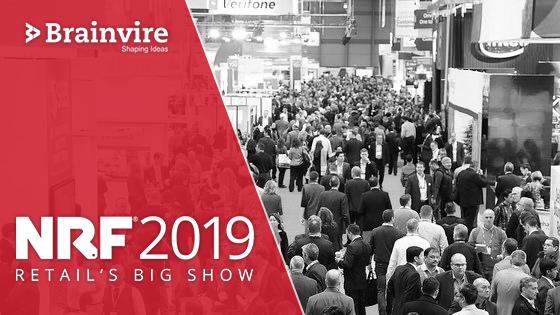 One of the significant business models developments facilitated by the internet is, brands are able to reach out and engage with their customers through their own website or marketplace stores. The consistent rise in e-commerce has set a huge demand for having a responsive website regardless of the industry.
A well-optimized and responsive ecommerce website not only ensure optimum viewing experience across a wide range of devices (like a smartphone, tablet or kindle) but also serve customers with the hassle-free shopping experience and secured payment gateway. This is where, many retailers rely on Brainvire to get solutions that perfectly meets the business requirements and standards.
Being one of the leading information technology companies since more than 15 years now, Brainvire has successfully served a host of retailers across the globe with ecommerce solutions that address operational challenges, streamline business processes, reduce costs and improve ROI. Some of our retail competencies include:
Customer Relationship Management
Retail ERP Development
Lead Management System
Intelligent Inventory Planning and Management System
Retail Loyalty Program
Mobile Commerce
Supply Chain Management
Vendor Management System, etc.
Our highly skilled E-commerce developers and programmers incorporate their years of experience and knowledge to build a store that is adaptable, ubiquitous and interactive. Here's what our clients get when they choose Brainvire as their E-commerce partner and that too without burning holes in the pocket.
Domain Competency
Attention to detail is the most important factor when it comes to developing Magento e-commerce website. At Brainvire, the entire team possesses the proficiency to see the big picture and analyze the potential of the programs that are being developed. Besides, we never fail to hone our domain expertise to stay abreast of all industry and technological advances that help our clients stand out in the competitive world.
Tailor Made Solutions
There is no one-solution-fits-all approach to delivering work. Before initializing any project, we thoroughly understand the requirements, analyze the business profoundly and brainstorm at multiple levels so that the outcome received is positive and meets expectations. We also provide our clients with an authority to monitor the project at any phase of the development and ask for changes (if required).
Timely Delivery
Every project is delivered within the stipulated time frame without compromising the quality of work. We are always driven by the thought of maintaining a long-term relationship with the clients and hence deem in providing complete satisfaction.
Are you also looking to take a leap into an e-commerce space but stuck in making a decision? Why not be a part of the Retail Big Show and Expo by the NRF (National Retail Federation) and witness our work personally. We will showcase our products and services that have the potential to take the e-commerce business to the next level. We will also share insights on how to set up and maintain a unified and integrated platform that generates maximum revenue. To know more about the event or book a meeting visit: https://www.brainvire.com/NRF