Internet Retailer Conference and Exhibition (IRCE), the world's largest ecommerce event has been successfully conducted since a decade.  In its eleventh year, it is going to be held from June 2 -5, 2015 at Chicago – McCormick Place West, where the ecommerce retailers' & experts from across the world will meet!
Brainvire is all set to attend the IRCE and is looking forward to meet, network and collaborate with the experts from every industry and discuss about the challenges, solution, innovation and expansion of the businesses.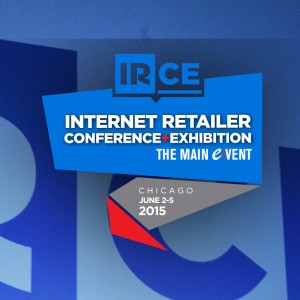 Brainvire, one of the leading Information Technology solutions providers across the world, provides comprehensive range of services to businesses worldwide, out of which its prime focus is on delivering high-end innovative and interactive eCommerce solutions. The IRCE is a huge platform, where Brainvire can get a chance to have a conversation with the best retailers and eCommerce website development experts, share experiences and work in collaboration.
Let us explore the retail and eCommerce business opportunities together! You can meet up Mr. Chintan Shah, CEO, Brainvire. Your presence and request for meeting will be appreciated!
If you want to set up a meeting with us, you can call us directly on +1 631-897-7276 or email us at info@brainvire.com
Looking forward to see you there!