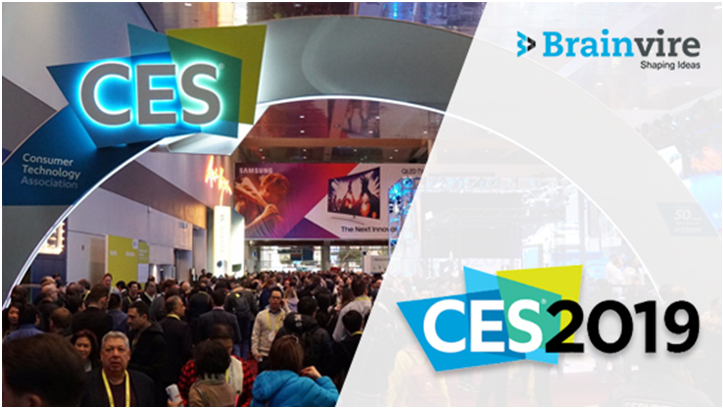 "Now you can demonstrate your products and services in real time and boost the number of your prospective customers by using Augmented Reality (AR) and Virtual Reality (VR)."As soon as this statement was released, the entire marketing world was taken by storm.
The commencement of AR and VR technology brought a whole new world of possibilities for modern business. By providing with an opportunity to educate the customers about the products or services, interact with them and create lasting relationships, these technologies have always enabled the business to acquire potential customers and boost ROI.
Whether you are dealing in real estate, healthcare, automobile and transportation, education, gaming or advertising, with AR and VR applications, businesses are always able to get an edge over the competitors.
In 2019, the worldwide spending on augmented reality and virtual reality is expected to be nearly $20.4 billion, achieving a five-year compound annual growth rate close to 70%throughout the 2017-2022 period.
So, what exactly is Augmented Reality and Virtual Reality?
As the name implies, augmented reality augments the user point of view. It uses a computer-generated image and integrates them to user's view of the real world and thereby providing a composite view at times almost impossible to differentiate. While virtual reality transposes user into the virtual world thereby including 4 out of 5 senses like vision, hearing, touch and possibly even smell and thereby completely immerses the user in the virtual world.
Augmented reality provides a more controllable environment while Virtual reality plunges the user in the virtual world.
Here's how Augmented Reality with Brainvire Benefits the Clients:
With 18 years of development expertise, Brainvire has catered to the development needs of an enormous number of clients be it startups, existing business or manufacturers. Our highly skilled team of developers have delivered many significant applications for phones and tablets using technologies like AR, Internet of Things (IoT), Intelligent E-commerce solutions that perfectly aligns with the requirements and goals of the business.
With the support of a strong and dedicated team of developers, all the clients at Brainvire get access to:
Lucrative Application Ideas
Agile Methodology
Productive AR apps to boost brand recognition
Latest tools and technologies
Hi-tech infrastructure for optimum productivity
User-friendly and highly efficient apps
Post-deployment support and services
Here's what defines the Integrity of Brainvire:
Access to multiple user stories
In-depth analysis of features and functionalities & complete implementation throughout the project development
The seamless user experience for software and applications
IP protection
Test-first approach
On-time Delivery
Non-disclosure agreement
Want to know more about such technologies and how it makes a difference in revenue generation? Why not be a part of Consumer Electronic show 2019! With more 4500 exhibiting companies and 180K attendees, CES has always given great opportunities to the leaders of the IT industry to exhibit their products and services whilst be aware of the latest trends in electronics. This time CES is coming up with the Artificial Intelligence equipped products that have the potential to transform the electronic world in a great way. To book a meeting or to know more on Brainvire working methodologies, visit https://www.brainvire.com/CES/ now!