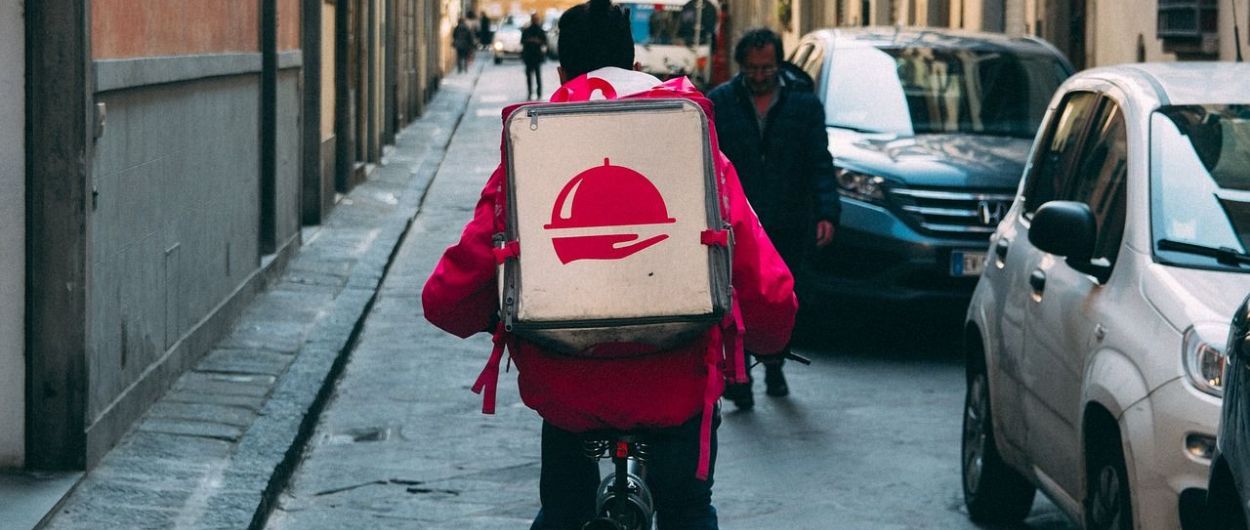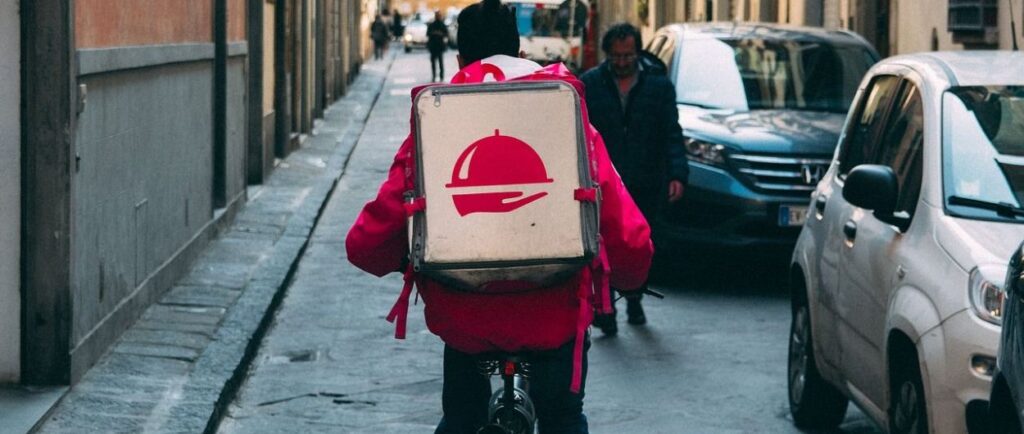 Are food delivery companies like Swiggy or Zomato still dominating food businesses? Its impact is 60% of American consumers order deliveries or takeout's every day. So a food app can be a great help when we move into our daily routine, and we'll always have an app that delivers food to our customers. 
Everything you need to know about cloud kitchens
On-demand food delivery applications are one technique that creates the platform to allow clients or chains of restaurants to satisfy and quench their demand quickly. This is the only reason for growing a food order app online; this is the most suitable product for a startup.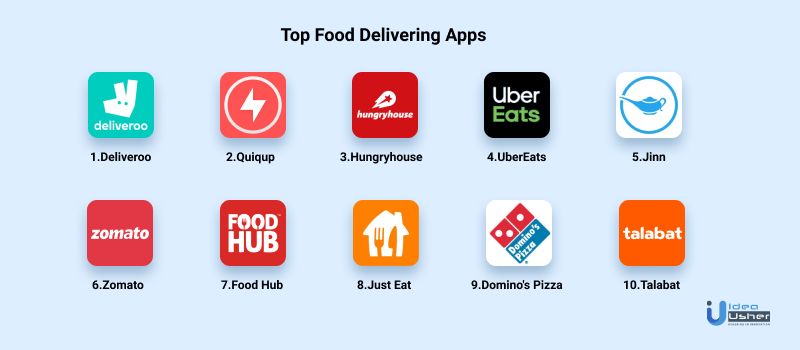 Food delivery apps increase user enjoyment and ease of use, allowing users to enjoy the meal at their location rather than placing the order at a restaurant. There are many food delivery apps and websites, including Uber Eats, Grubhub and Doordash. 
You've been thinking about investing in UberEats, Swiggy, and online food delivery apps. The company is now an excellent solution to earn income, as these are highly sought after and are getting increasingly used each day.
Feed the needs of everyone. Everybody needs a famine diet; nobody will survive. On an empty stomach, one is facing difficulties working properly. On the other hand, you can go home happy if you have an enviable tummy. How can I cope with the busy schedule without food? 
My thoughts are gone. In the modern era, digital food is fully digitalized. If you are away from your family or cannot make it, several services are offered at an affordable cost. But, of course, the best solution is through a food delivery app. But, how much does it cost to build a food delivery app like ubereats or Zomato? 
In this article, we will share all the potential costs involved in developing a food delivery app
What percentage of people use food delivery apps?
Online ood delivery industry is expanding around the globe – some apps are very successful in certain regions, some international brands are UberEats, Just Eat, Grubhub or Doordash. In particular, the U.S. is a big food market.
 In 2020, the U.S. Food Delivery app will generate $26.52bn and surpass $50bn by 2022. Covid-19 Lockdown has taken the food supply industry into a new era when millions of consumers order meals without leaving their homes for fear of infection. The U.S. online food delivery app market is expected to reach 50.9 million people by 2023.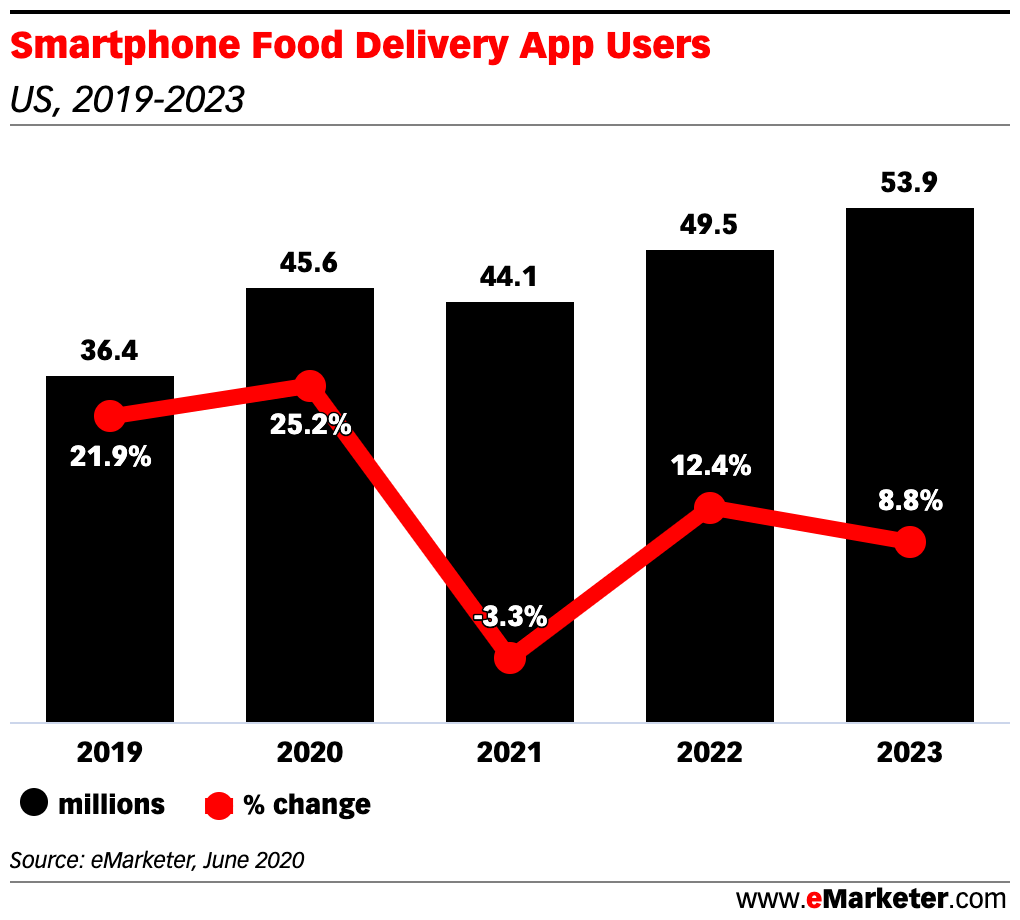 The convenience of eating on the phone has enabled users to download more apps for food delivery over the Internet. As technology has grown, demand for food-service app development shows that the digital space is swelling as well, as offline demand has increased. 
As a result, the food-delivery online sector is forecast to exceed USD 10 billion in the first half; its revenues would be around 1019 million. Market share will increase by 9.5% from 2020 to 2024.
The trend to serve food has created several apps to deliver the food to customers. According to the latest research, people have ordered more online. By ordering via Internet, small and large restaurants, cuisine, and restaurants averaged 25%. 
Additionally, 67% of people surveyed visited restaurants rather than ordering online. In 2018, Uber Eats accounted for 23 percent of food delivery sales in the U.S. By 2020, there will be a 7% market share. Our dribble shot.
Why are people use food delivery apps?
In today's life, the online ordering of food can be pretty confusing for those who have not been using them for some time. Does the majority ask how to use an internet app to get fresh food? Why do users use such an app? What do we need? Amongst others.
A couple of food delivery apps have been developed in the digital age, and many of them offer food delivery. This service makes people's lives easier for them.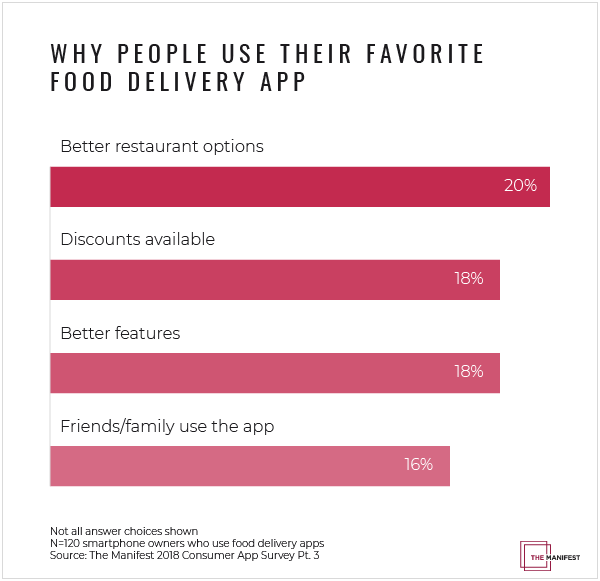 UberEats is an app that delivers food. UberEats was developed by the USA and is the largest mobile application known for providing excellent food service delivery. I wonder how does Ubereats work on mobile apps? Many more apps such as Zomato, Swift, Foodpanda, etc. The app's competitiveness is intense.
Saves Time
Before a person goes for a meal, they often think ten times about what they should do. Does this time come for me? What tastes good for you? What is good for you? And specifically, does the order arrive at the right time? 
Buying food is also a great way to save time. Until the food has reached you, either relax and complete a new job or leave it for a while.
To Try Different Cuisines
Online food delivery app lets users purchase different foods. For example, users can eat Continental and Chinese dishes to pick up these two different cuisines and order them.
Important Features You Must Include in a Food Delivery App
In the age of the Internet, a user can order their favorite food in one click from a website. You'd be able to track food where it was found. In the context of UberEats, we've talked about some unique features that are unique to UberEats. We'll look closely at this feature.
Order Anywhere You Want
UberEat's mobile app doesn't just deliver the meal to users' home or workplace. When users are visiting hospitals and parks, they can also order there. This is one characteristic that differentiates the app from the rest. 
Tell me the result? Buying food online on UberEats is easy to find good food and services. Our most significant driver and restaurant network allow users to place the order as quickly as possible within a specified timeframe. This allows for rapid delivery, ensuring that users can enjoy a healthy lunch anytime.
App Intelligence 
It's also compatible with iOS devices as well as Android devices. It's now available to everyone at UberEats.
The list of restaurants has photos of the foods that one wishes to eat and provides the restaurant's location nearby. It recommends food choices that give the most delicious food. The user can select what the user needs.
Admin Panel
Apps such as Uber Eats need this feature, which almost suits all businesses model when buying food online. However, the cost of building and maintaining this software also influences the tech stack. What is the best way to order online food?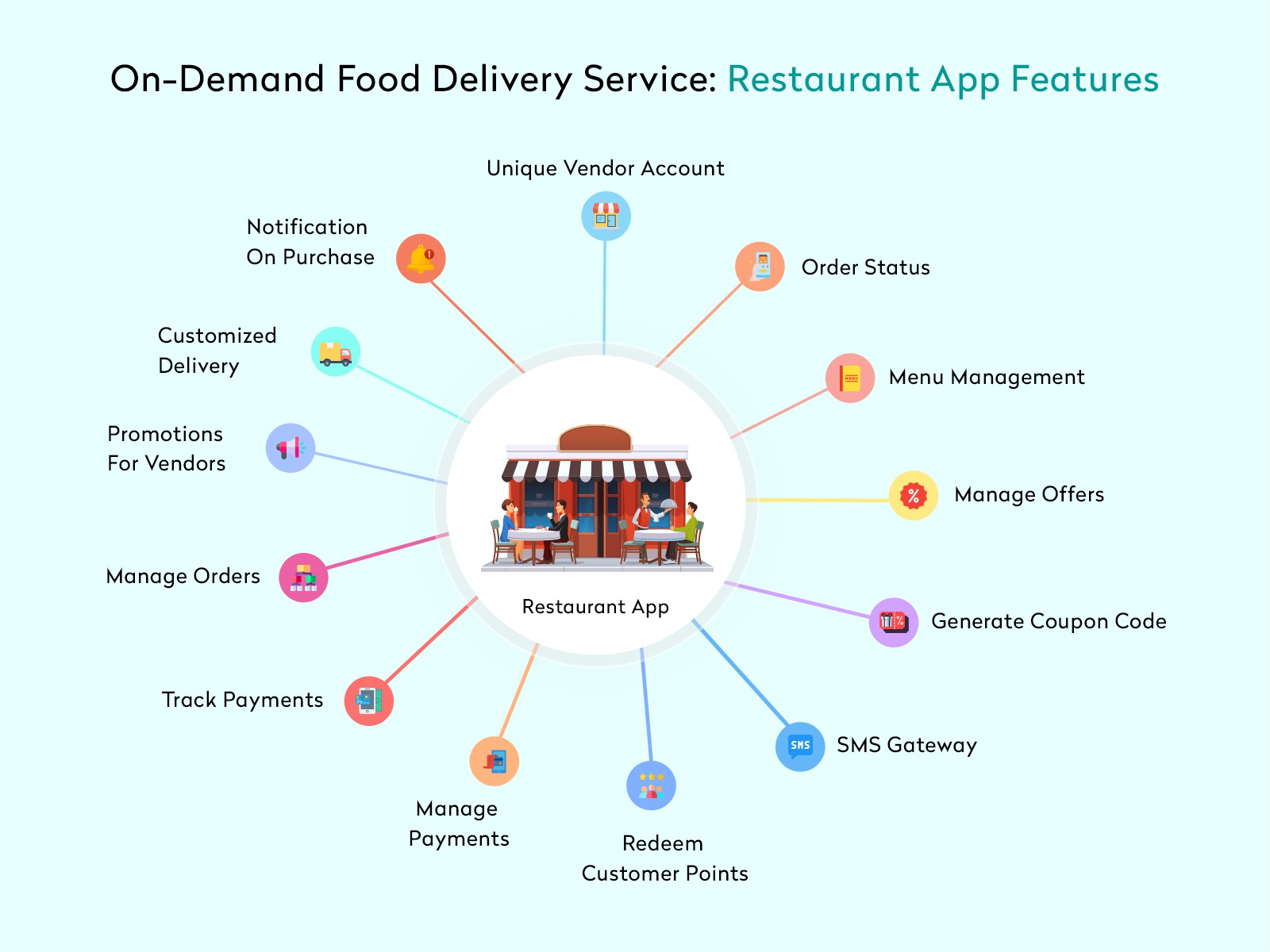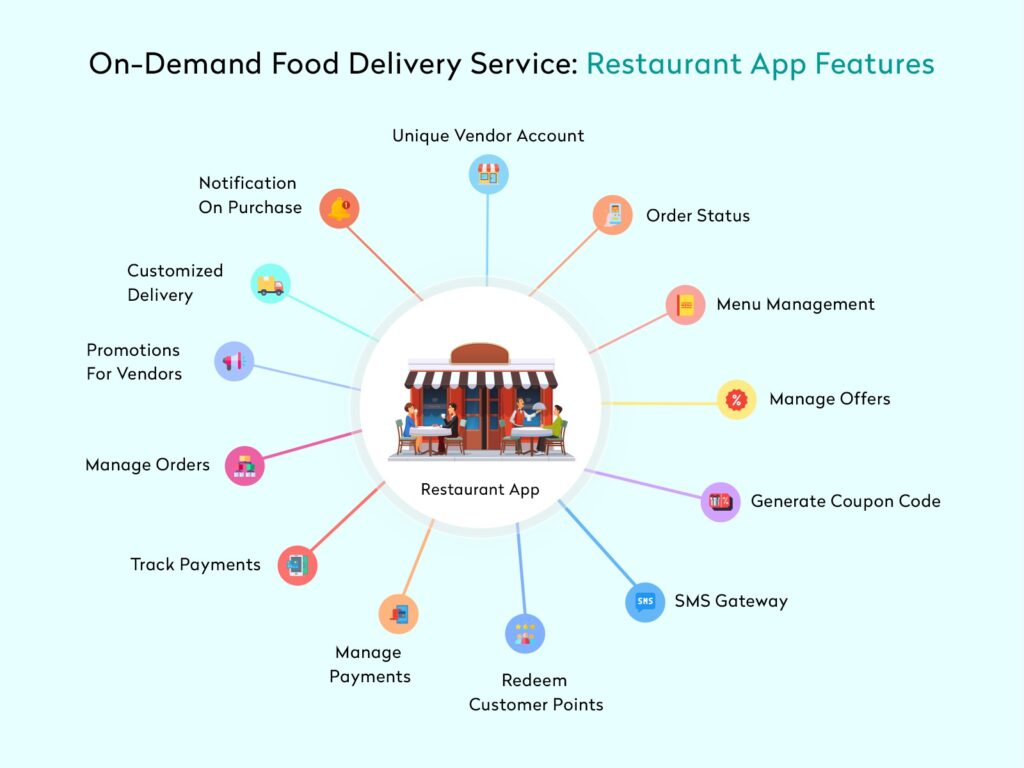 Although he uses expensive equipment without proper technologies, it is impossible to make a suitable system to handle food supplies in restaurants or order food in the restaurant. We'll see what technology stacks are best for our business.
Pre-Ordering Facility 
The fact is, people who have an active schedule can order at any time. Uber Eats also allows users to purchase their food in advance and have food delivered to them when needed. The service delivery will take place at least an hour before the event.
Reviews
When ordering food online, you can view feedback about the restaurants and apps offered through the app. After reading the feedback, users can get food at an excellent restaurant.
An Ideal Business Model
UberEat's business models are very intuitive and understandable. The website is a three-part business plan. The software earns revenue through advertising on social platforms and advertising at restaurants. Its business model looks a lot like Uber.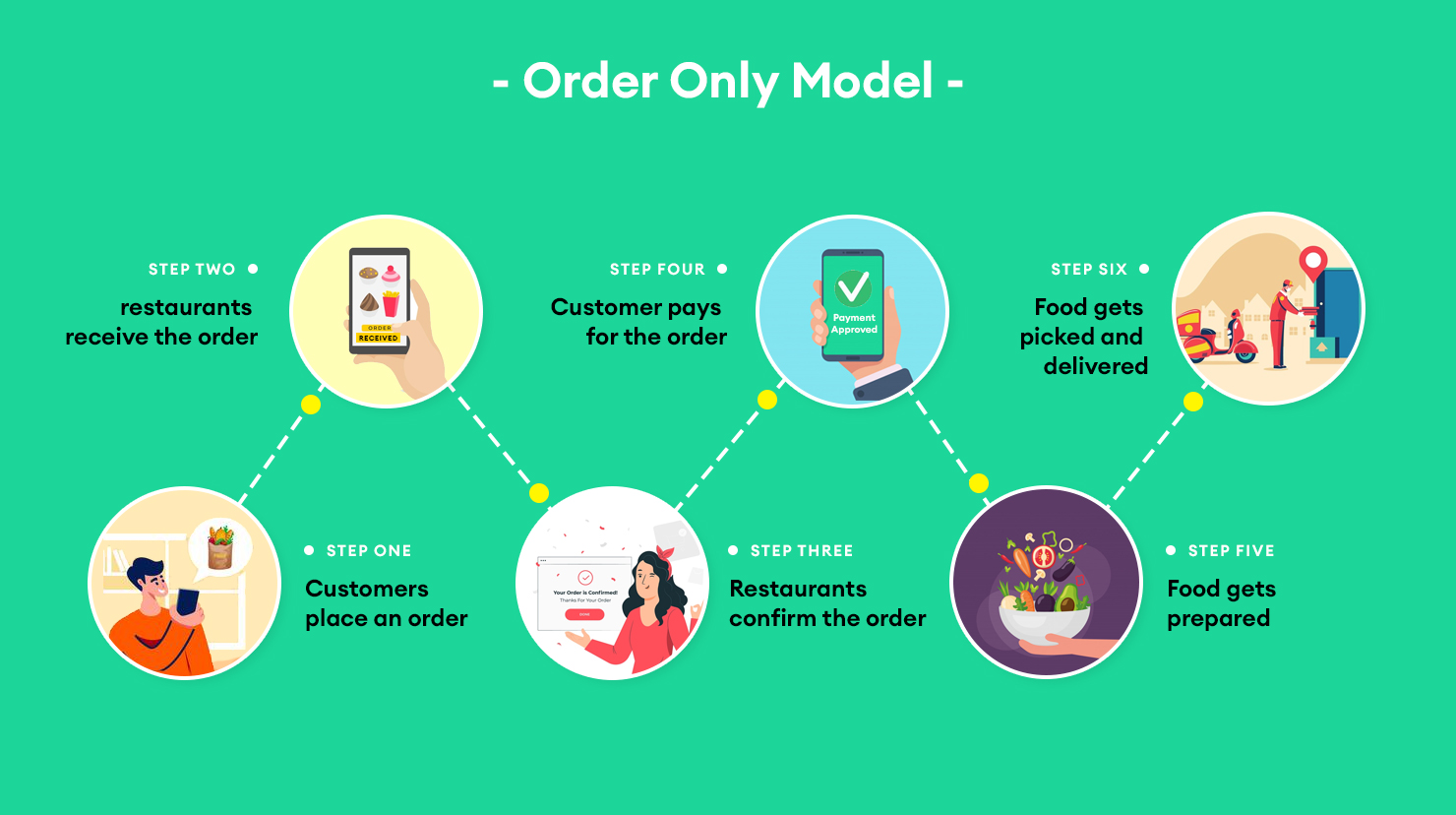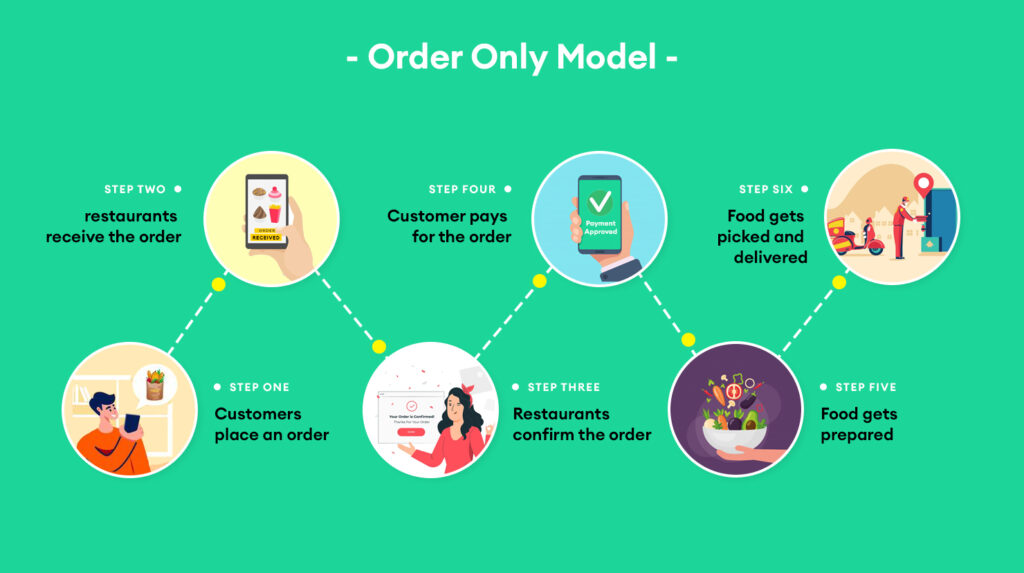 The stakeholder is the customer who orders food, individuals with their vehicles, and customers.
Connections – The application allows Android and iOS owners to register vehicles using their crews for services.
Customers- The application allows customers to try different cuisines and order food with ease anytime.
You are a click away from your first order!
Kick-start your food delivery app development journey.
How much does it cost to make a delivery app?
Although several factors contribute to the calculation of mobile development costs, several ways are used to give you a better sense of how much the cost of developing the app costs.
 For example, the cost of developing a restaurant app such as UberEats and GrubHub will vary depending on the features your company wants to add to its on-demand food delivery app.
These are a few factors that affect the cost of a food delivery app:
Competition
A huge challenge for startup companies looking to launch apps such as Uber Eats or Swiggy is the competition in the already busy marketplace. It has a high concentration of firms in the individual domains. 
In such situations, you must offer something that others have no way of in the form of functionality. You have to discover ways of attracting restaurants that have partnered with the competitors in the market, and at the same time, you have to focus more on offering the best offer in terms of discounts for customers ordering food.
Stable UI/UX Between All Panels
Although incredibly important in online food ordering apps, this can sometimes seem like an elusive choice as the purpose of each of the four screens is different and specific to their user requirements. The designers must create a consistent experience throughout the different screens but respond differently.
Shortlisting the MVP Features
A second problem that your app development agency partner can solve is defining what MVP feature to include in a project and what to remove. MVPs are essential factors to determine the cost for food delivery app development. 
The only way to get started in this business is by using MVP. Then, your partnering agency is ready for your project to generate money.
Selecting and Hiring an App Development Partner
It can be hard to find an app development company to help your startup get off the ground. It's time to find the perfect team that can turn your dream into reality.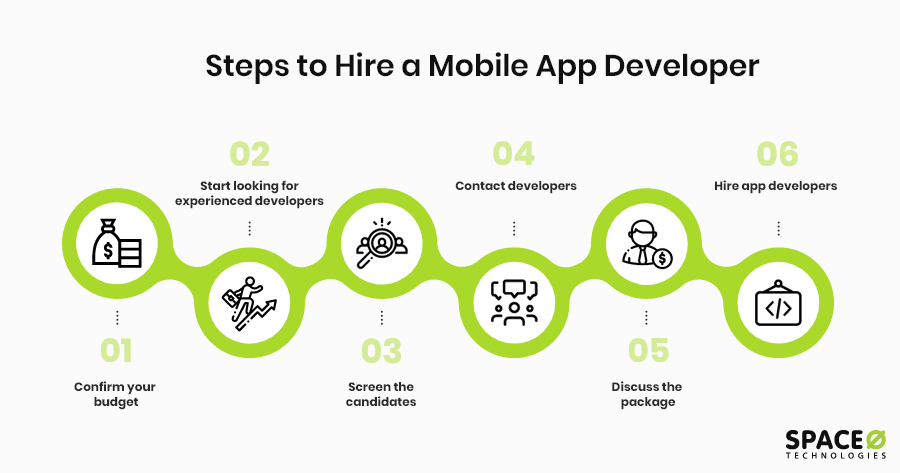 Choosing Restaurants to Partner With
As soon as you start, there may seem to be roadblocks even though they do not impact UberEatings app development costs. It's better to concentrate your efforts on a low-level restaurant that needs promotion rather than the big-name brands. 
Currently, focus more on boosting the partner number rather than on names of restaurants popular in the minds of millennials.
Different Types of Food Delivery Apps to Invest In
The most common type of delivery applications are food delivery applications, and they are widely used around the world.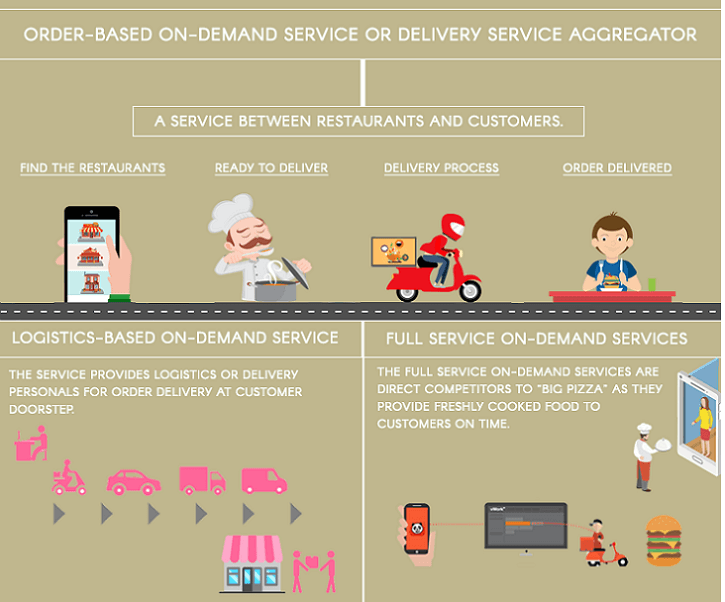 Food Delivery Platform Based on Logistic Support
Most food delivery apps such as Grubhub have implemented it. This provides delivery assistance to the restaurant and serves food to the user's location. In this kind of application, the users choose to purchase a particular item from an Internet-based restaurant. 
The convenience to eat is that it allows the user to quickly find their food from the comfort of their home without having to go to the restaurant, explore the menu or browse the website. So the first thing a startup can do for its customers is create an Uber-eats prototype that lists restaurants, connects users, and provides the necessary services.
Aggregator
This platform provides the platform for meeting restaurant users or vice versa. These aggregator applications have one common interface available to the restaurant and user if the platform owners are the mediators.
It lists local eateries where customers can choose from their menus. If the restaurant has its delivery service, this is fine, but unless the user doesn't, the user is obliged to collect the money himself.
Takeaway
Setting up a food delivery business is difficult; hence, we wanted to make it easier for you with a smooth app development process. 
A couple of food delivery businesses have entered and continued to evolve in the past few years, but only a few have lasted the test of time and are now considered leading brands. However, our team is aware you have to dream of an app delivering food to the world's best players, and why not?