Mobile apps have become the fast-evolving channel for financial industry to grow customer acquisition, get customer's insights, launch customer-centric products, provide access to information and offer best services. Be it banking sector, insurance industry, stock exchange, or finance institutions, they have started embracing mobile applications to enable payments, transactions, account balance checking and pretty more finance management software services on the fly!
According to a survey conducted by Federal Reserve Board in 2016, "Internet-enabled smartphones, are in widespread use. Adoption of mobile financial services continues to increase and up from 52 percent a year earlier."
Increasing number of customers are adopting and prefer to use the services on mobile, but, still there are some customers who hesitate to reveal their information to app because of security risks.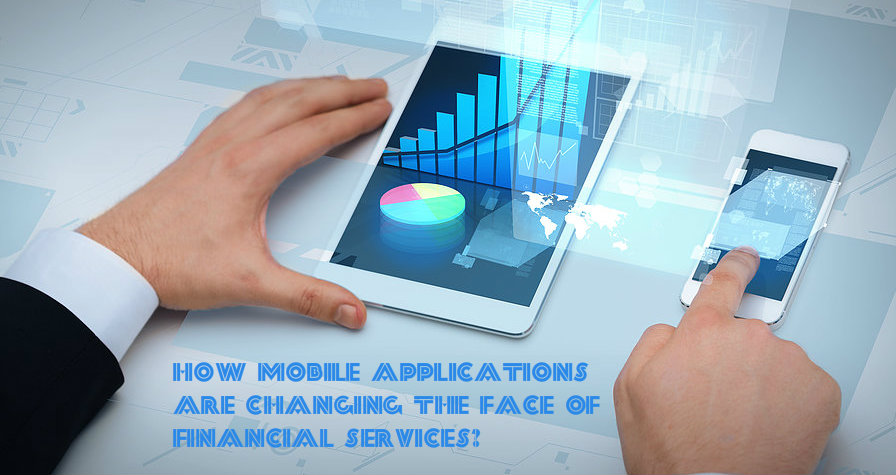 The financial institutions are also aware of this fact and to keep customer's trust intact, they build scalable mobile apps with robust security. This is the reason, today, financial services are at the third position among all industry verticals in terms of mobile adoption rate.
Take a look at what benefits these financial institutions provide to the customers through mobile services that's making engineering a mobile app all-imperative for them:
Utmost Convenience:
In financial service provider offices, customers have to wait in the queues and go through complex processes to get the work done. In this a lot of time get wasted and customer's experience ruined due to which it becomes difficult for these institutions to take hold of the customers.
Financial service providers can impact customer's woes with rewarding mobile app development. When customers get diverse services accessible through intuitive user interface from the comfort of couch, they will definitely prefer those providers. Offer services with more comfort and less complexity to become the one that your customer like.
Improved Access: 
Using mobile applications, financial services have increased their penetration into the market. Now, making the financial transaction has not remain the stereotype of generation X only, while Gen Y is also increasingly using this services because ease of use and mobile friendly. Moreover, time and distance will not remain a barrier to perform any kind of financial transactions. This way financial can extend their reach and gain huge customer traction.
Better Customer Service:
Sending push notifications won't work, but tailored messages based on customer's demographics and transaction history would do. When customers receive right message at the right time, it will help them make better decision which in turn improves their overall experience. Don't try to educate your customers, while inform them, which fuels better customer service.
Manage Investments on-the-go:
No matter where the customers are, but they can keep track of their income, expenses, past transactions and plan their budget on a single interface. Also, when they will receive real time updates about their investments, they can manage it accordingly and accelerate their revenue.
Epilogue:
Bottom the line, all of the benefits fuels financial organizations growth as their success is hidden behind their customer's delight. Provide complete freedom to your customers, and be available to them when they want and where they want via mobile apps. Win your customers with a customized finance mobile application development where we excel. Our team at Brainvire would help you get build bespoke mobile app with a quick turnaround time. Deploy your financial services on mobile with us!