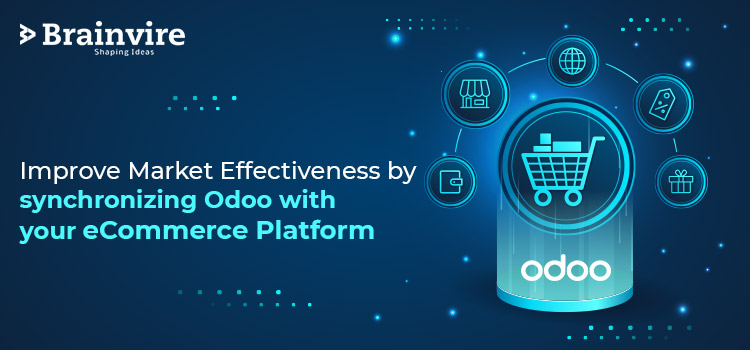 There's no question that store owners are becoming more adaptive to the changing eCommerce world while looking at the latest trends. Maximum retailers make the switch to online sales every day, while entrepreneurs are just beginning through e-commerce projects. This change occurred when people moved to smartphones and considered online shopping more feasible. Now, there are more than 15 billion e-commerce sites worldwide that offer goods and services to consumers. And it will never stop growing.
According to Forbes, e-commerce sales grew 30% during the global pandemic. As people were not allowed to get out of their houses, online buying was the only safer option they were left with. This continued from weeks to months, which gave enormous industry growth. As a result growth in sales brought a ray of new opportunities with it, changing all the old methodologies of selling.
Change in any industry completely depends on Customer behavior. Pandemic is still going on and yet the customer's behavior has already changed to adapt to the digital age. They have become tech-driven, they want to order everything from the comfort of their houses and will expect things at their fingertips. In this scenario having a website not only improves the online presence but draws more traction.
Building a website is a new normal and it is not complex. With the help of advanced technology and eCommerce website development expertise, an e-commerce website can be built easily. If you do not want to hire a development team or take help from any developer there are many tools like WordPress that help you create and customize highly functional and dynamic websites. With Odoos' website module you can create a website of your own. Having a website is flexible, cost-effective, and much more reliable in today's online retail market.
With building a website also comes Its management. There are multiple business management solutions such as Enterprise and resource planning software. Also, you can choose from various ERP solutions to run e-commerce as well as business operations with ease. One such ERP which can be used for the company's business and management elements is Odoo. Besides, Odoo is known to be the best solution for business management, with advanced platform features that are capable of managing an entire organization from a single platform. The Odoo ERP development services are modularly structured platforms that offer a designated module of operations that are designed to handle application-specific operations of the company. 
Before moving forward to know why you should synchronize your eCommerce platforms with Odoo ERP. Let's go through some e-commerce statistics.

[Also read: Two-Factor Authentication: Having a Password isn't Enough!]
Statistics on E-commerce platforms
E-commerce platforms are skyrocketing in today's world, having a dynamic yet enormous market and its growth still rises rapidly thanks to telecommunication and technological advancements. The usage and popularity of e-commerce platforms are widespread across the globe. In recent times, due to the global pandemic, various industries, markets, and platforms took a drastic toll which was also expected from the e-commerce market yet studies suggest that the market showed signs of growth that too at a reasonable rate. In the coming years, the e-commerce market is expected to strive and grow dramatically according to the quantitative analysis as follows:
In 2019, worldwide internet retail sales amounted to US$ 3.52 trillion, and online shopping revenues are expected to rise to US$ 6.53 trillion in 2022.
The sales from the market are expected to reach more than 4.5 trillion by the end of 2021.
Studies suggest that more than 95% of purchasing various services and commodities will be made through e-commerce platforms by the end of 2030.
Purchasing a product through online chat boxes on e-commerce platforms is becoming popular as more than 50% of consumers have done so and will most likely increase.
Statistics suggest that business conducted through e-commerce platforms grows with an increase of 26% annually. However, out of all the potential consumers, only less than 3% of them buy the product in the end.
On the contrary, even with the ease and convenience of e-commerce, more than 75% of people would still prefer retail establishments, malls, or markets during holidays or festive seasons.

These are some of the statistical insights into the operations of e-commerce websites all around the globe. Now, let's understand the importance of synchronizing the operations of an e-commerce platform to Odoo ERP.
Want to convert your idea into a successful app or website? Schedule your free call with our expert now.
Improve Market Effectiveness by synchronizing Odoo with your eCommerce Platform
Odoo is an open-source business management tool that is easily customizable as per user or operational needs. It is a one-stop solution that provides a modular approach to business operations. Odoo has designated operational modules such as sales, production, manufacturing, inventory, HR management, website, marketing management, and many more. Besides, to have unity in company operations, the operations of each module are combined. They can, however, be designed and built to operate autonomously in the business. Here are some aspects that will show you why you should incorporate your e-commerce activities with Odoo:
Real-time data and control of operations give you complete access to the business running at all stages of operations.
Items and the data can be conveniently synchronized with the commerce website, Odoo portal, and the company database with proper functioning.
Integration with the sales management module allows you to easily move data and information between the company's back end and e-commerce operations.
This collaboration would also help in the management of customer relationships that will provide you with additional benefits of business improvement. 
Odoo has multiple tools that let you handle your orders effectively such as employee allocation, lead time, fleet management operations on delivery, etc. 
Odoo is a powerful and cost-effective business management program that you can count on with the platform's advanced operations feature. Moreover, the above-written aspects will give better clarity of why you should synchronize Odoo with the e-commerce operations of your business.