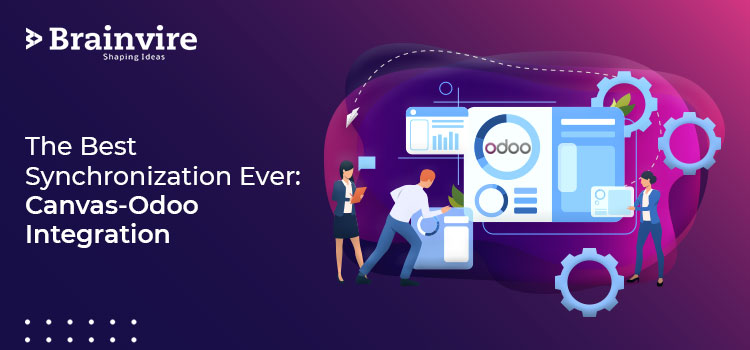 The education sector indeed lost track during the pandemic's ascent, and various K-12 and Higher Education systems had shuddered as a result of the postponement of curriculum delivery before the examination. There is a friend in need, the Learning Management System, which has made online learning easier for educators and students.
In any case, there was a divergence in administering CRM, the records, POS, Project Management, Maintaining Timesheets, Reporting, and other inner administration structures, you will get the answer at the end of this blog.
What is the Learning Management System in General?
The Learning Management System is used by educational institutes and courses all over the world to provide a superior online learning environment from anywhere, at any time. If your organization requires better LMS platform experiences, third-party tools integration with external services integration will boost your performance.
Want to convert your idea into a successful app or website? Schedule your free call with our expert now.
Canvas
Canvas is an online learning platform or LMS. It is utilized by learning organizations, teachers, and students to get to and oversee online course mastering materials and convey expertise improvement and acquiring accomplishment. Canvas incorporates an assortment of adaptable course creation and the board tools, course, client investigation, insights, and inside specialized devices. 
Strengths
Basic and natural interface 
Responsive to mobile and instinctive application for both students and educators 
Reconciliation with external tools
Open-source platform
Integrated Learning Material
Web standard browser
Content customization is easy
Weakness
Audit, while encouraging, is mostly not supportive for teachers to set up effectively. 
Set up and convenience for authority picking up, rebuilding, or other elective evaluating structures is challenging.
What is the ROI of Canvas?
Difficult to assess during a pandemic, yet Canvas provided a quick online move with all coursework, which is an impossible achievement given the quality of personal practice teaching in advanced modalities. 
Even though Canvas might be fairly more expensive than other LMS's, the adaptability and nature of the whole 'ecosystem' have made it an amazing interest in the global nature of education.
Canvas's way of administering users and experience to incorporate with mobile has situated well for improvement. However, if the institutes want a track of their growth and experience, Odoo integration would be an excellent push-ahead with a great return on investment. 
Is it mobile-friendly?
Its convenient and mobile-friendly methodology gave huge benefits that genuinely reflected through the pandemic hit and all the institutes needed to utilize the LMS fundamentally. However, the tracking of the marketing automation, sales, and other operations required ERP solutions like Odoo Integration.
Canvas gave most users the latest user interface, which stays accustomed despite operating a significant list of facilities. The capacity to deal with an arrangement of online courses through the blueprinting highlight set up apart from older LMS's, which gives huge interest in selecting teachers. 
Convenience and mobile-friendly methodology gave huge benefits that genuinely reflected through as the pandemic hit and all the institutes needed to utilize the LMS fundamentally. However, the tracking of the marketing automation, sales, and other operations required ERP Integrations.
What is Odoo ERP Integration?
Odoo is a complete ERP solution that works well with an established CRM, LMS, and other integrational cores. It is adopted by more than 5 million businesses. It is a set-up of open source business applications that covers all your institutional needs: CRM, eCommerce, accounting, stock, retail location, project the board, and so forth.
If you are looking for the right eCommerce website development services to take your business to the next-level, contact Brainvire today.

[Also read: Why Magento E-Commerce Is A Growing Trend Among Developers?]
Odoo is unique, manageable, and completely integrated for businesses and institutions of all sizes. Perhaps the main thing is the reports as well, which are adaptable and complete. 
Discover your true business potential with the help of Brainvire's dynamic magento development agency.
Odoo's core modules are as follows:
Project Management
Reporting
Accounting
Point of Sale 
Timesheets
CRM
Strengths:
Simple to employ and learn. 
Easy to integrate multiple applications
Best for streamlining your business operations
Easy to amplify your marketing 
It is customizable 
User-friendly integration with other CRMs and LMS. 
What is the ROI of Odoo?
Risks, errands, and administration can all be handled by organizations.
It is possible to strategize how to boost the organizations' marketing steps.
Tip: If you reach out to the best Odoo ERP development services in town, they will be able to perform the Canvas-Odoo synchronization to enable learning engagement, usage, and customization of your backend system. With its overall results, taking into account programs, management, and marketing metrics will be simplified. The incorporation between its modules will be magnificent and encourages its utilization. It is not difficult to track down the solution for problems or specialized issues. Also, the reports are exceptionally coordinated, adjustable, and straightforward, which assists us with having a fair of all that occurs in the institution.

[Also read: How to Choose the Right Odoo Partner for Your Business?]
Conclusion:
Brainvire, one of the leading Odoo ERP development services has integrated a canvas LMS system to fetch all student details & their related coursework in Odoo LMS.  
Brainvire has implemented a canvas LMS system to retrieve both student information and coursework in Odoo LMS. They have also configured the Canvas API endpoint, access key, and canvas account to retrieve data from Canvas LMS. After we fetched the result, the machine invoked API, formed a link, and fetched student records from the canvas. After fetching the records, the system can build and present a record in the database. Each canvas student record will be mapped to the Odoo system.