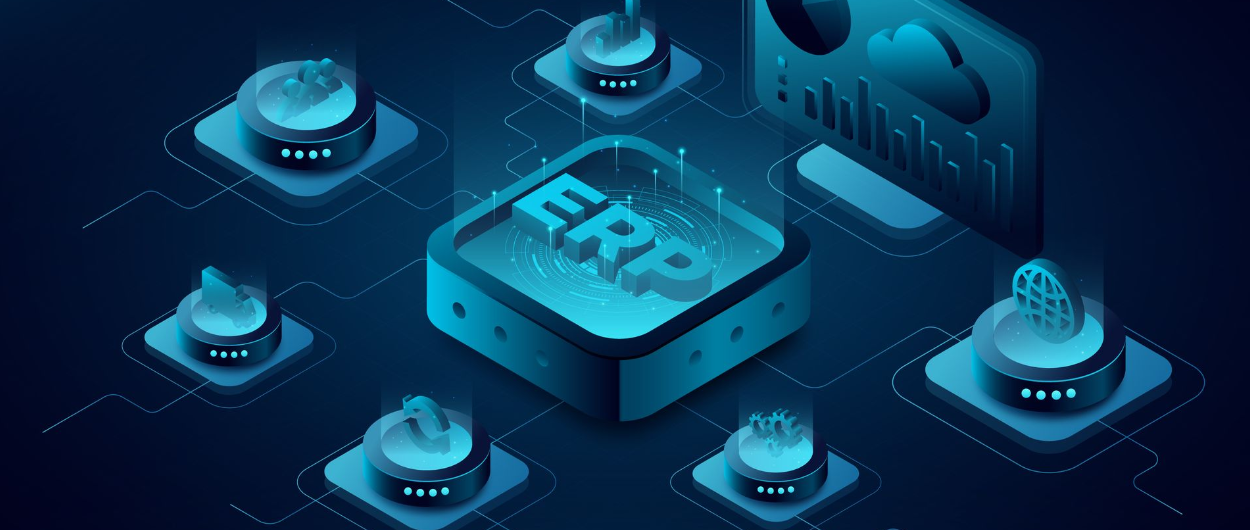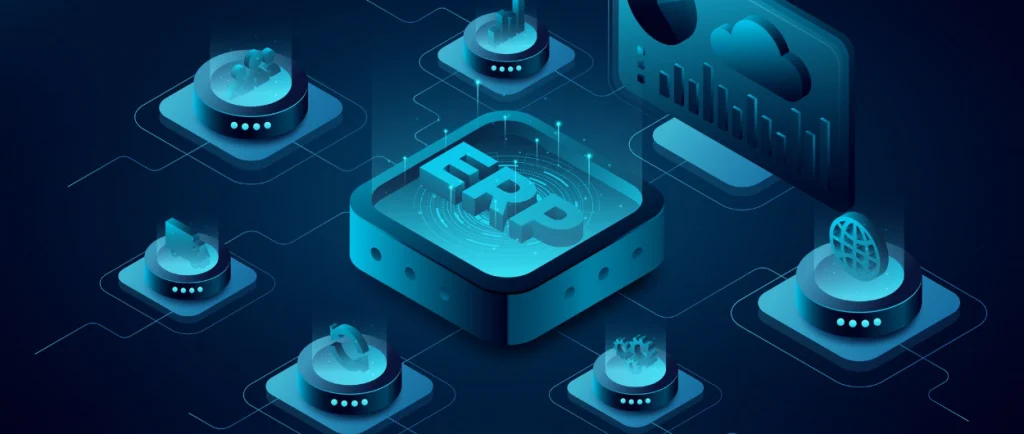 A successful business decision relies on data collected from different aspects of business within the company and data obtained from customers, suppliers, and business partners externally. However, consolidating and managing all of this data is time-consuming and challenging.
Enter Enterprise Resource Planning (ERP) software!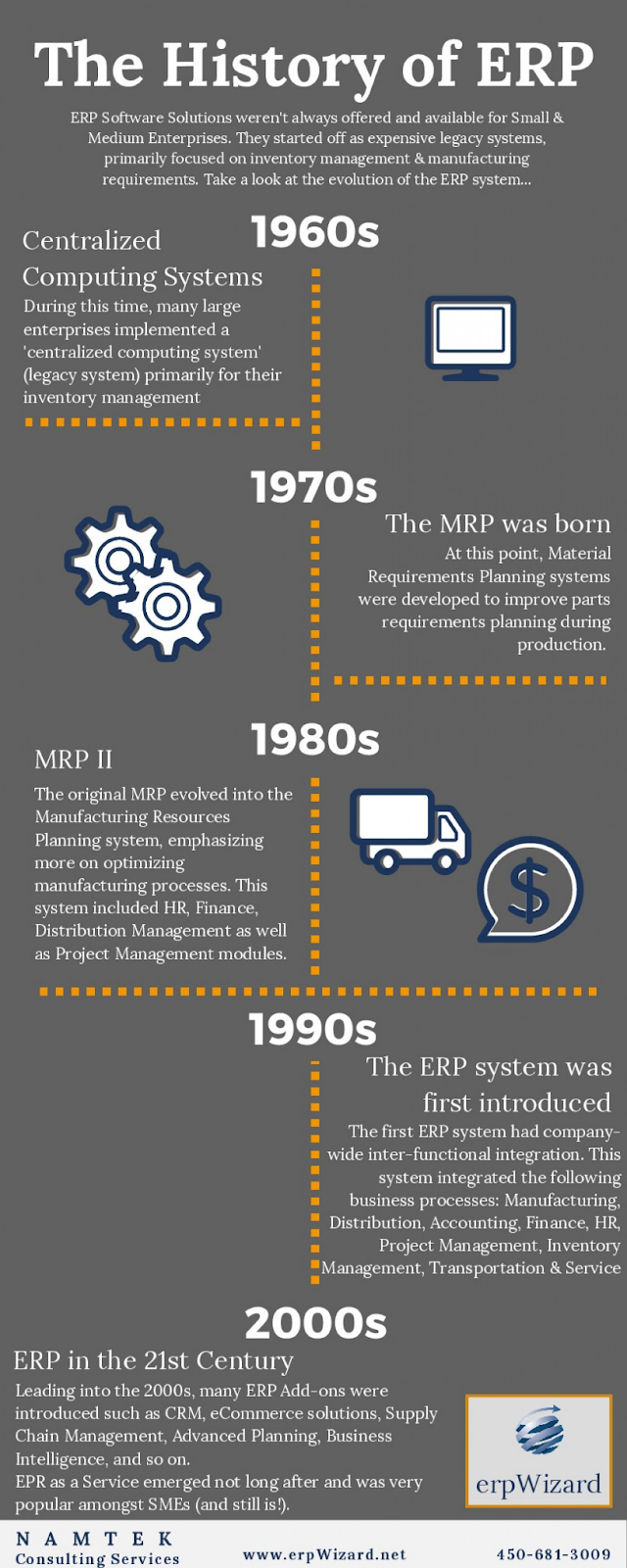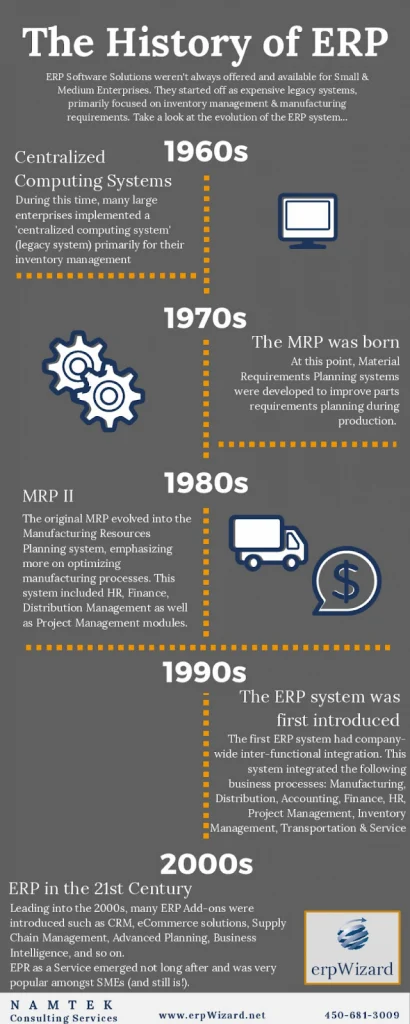 An ERP software helps companies of any size consolidate information to streamline operations, making it a centralized data hub. With ERP software, your company will be able to manage data that is typically handled by different departments efficiently. 
Businesses improved their business processes by 95% after implementing ERP systems.
An Integrated ERP system enables your ERP software to be integrated with different parts of your business, such as CRM (Customer Relationship Management), EDI (Electronic Data Interchange), eCommerce (front-end), marketing tools, databases, and many other data points.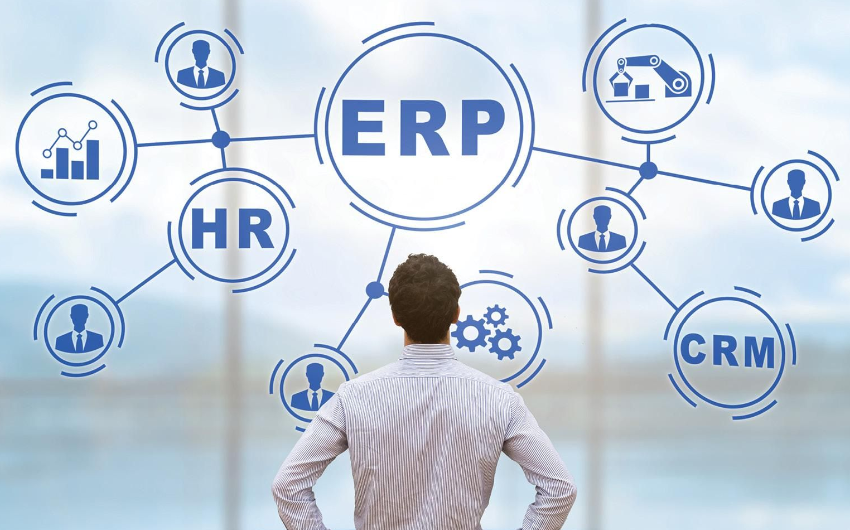 With a fully integrated ERP system, all your data is stored in one database, enabling you to manage, track, and automate business processes throughout the organization.
In this article, we are going to understand:
The different types of Integrated ERP Systems

Advantages of using an Integrated ERP Systems
Different types of Integrated ERP Systems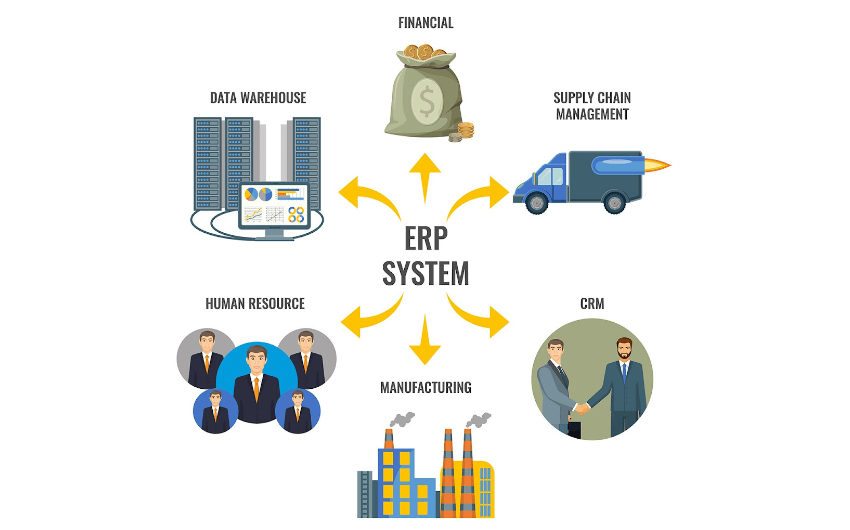 ERP can be integrated with various business software; however, the following major applications need to be integrated with ERP. Moreover, it depends on the business purpose it serves, the pain points it solves, and other factors.
eCommerce ERP Integration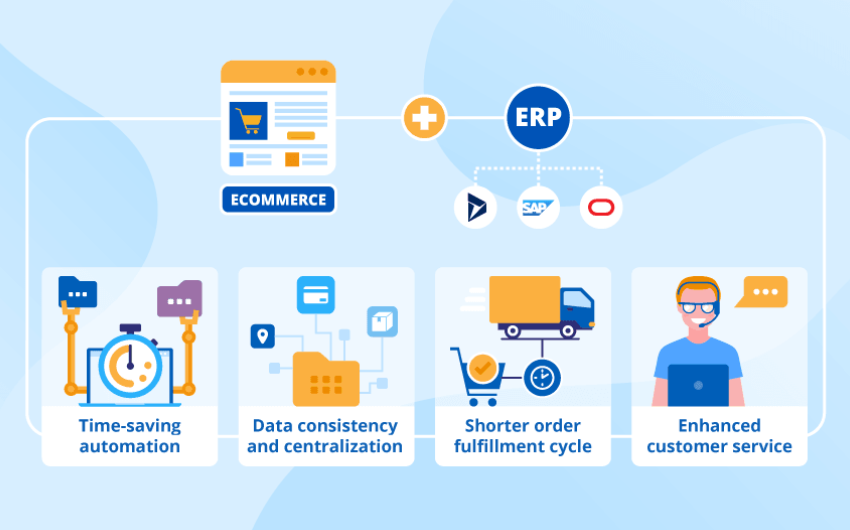 eCommerce is the most common point of interaction between the business and the customer. All the customer data external to the organization, such as leads, orders, and customers, originates at the eCommerce store. Therefore, when you integrate your ERP application with your eCommerce store, all company members have access to the data they need to complete a requirement.
CRM ERP Integration
Customers' satisfaction and superior service are the hallmarks of any successful business. A CRM opens a digital door to everything related to your customers, their orders, transactions, communications, etc.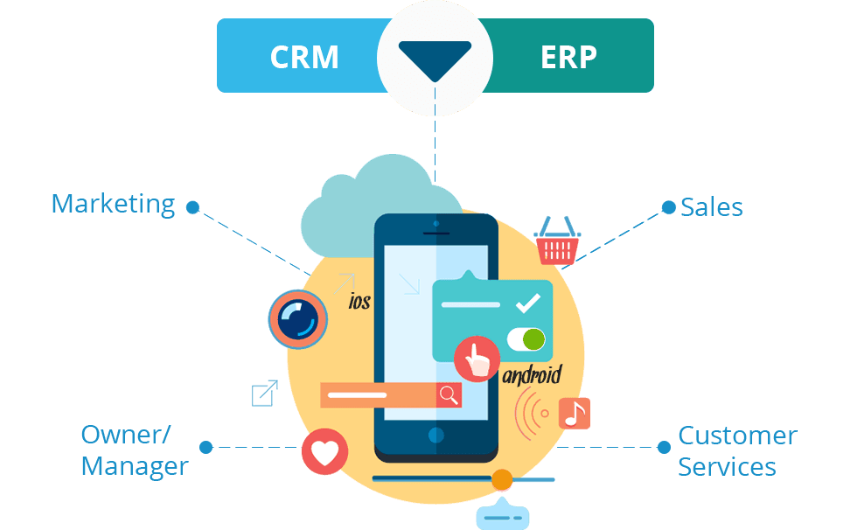 There is a common misconception that salespeople are to blame for poor sales funnel performance when, in fact, the order management, logistics, and inventory teams are the ones ineffective. This happens due to non-communication between your ERP software with the CRM application. Integrating your CRM with ERP creates synergy between Demand (CRM) and Supply (ERP).
Project Management Integration with ERP
Project Management is an indispensable task for nearly all businesses. It provides information on the active projects, the associated stakeholders, deadlines, and the current status of an individual project.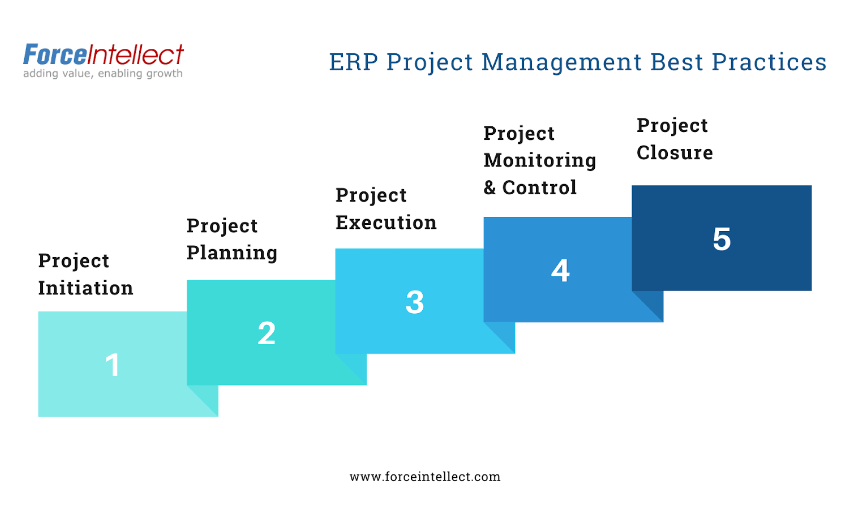 Integrating ERP with your project management tool works wonders for both manager and the employees and offers better visibility into the projects.
Business Intelligence Integration with ERP
Business Intelligence software is revolutionary in providing business insights that help stakeholders make informed decisions. Current organizations rely a lot on BI software for most of their activities, such as introducing a new feature, business diversification, launching a new product, penetrating new markets, forecasts, etc. 
Integrating your ERP with BI software enables employees across departments and hierarchies to access these actionable insights and make decisions within their roles.
Are you a business excited to jump onto the Integrated ERP bandwagon?
Our ERP specialists can assist you with the ERP onboarding process and introduce you to tools that provide robust integration capabilities, enabling you to take full advantage of your critical ERP applications.
EDI ERP Integration
EDI(Electronic Data Interchange) allows electronic data transfer in a prescribed format between businesses, including traders, suppliers, distributors, etc. It instantly ensures secure data transmission such as transactions, shipment details, purchase orders, inventory levels, and more between organizations. However, all of this data is gathered through ERP, the primary source of truth for data. This is why integrating EDI with ERP is a must. 
HR ERP Integration
Employee management and communication between each and every employee of the organization are essential functions of the HR department. In addition, the HR department also has some backend operations such as basic employee database management, Payroll and Compensation Management, Recruitment Process, Employee training and development, Appraisal, and Management of an employee.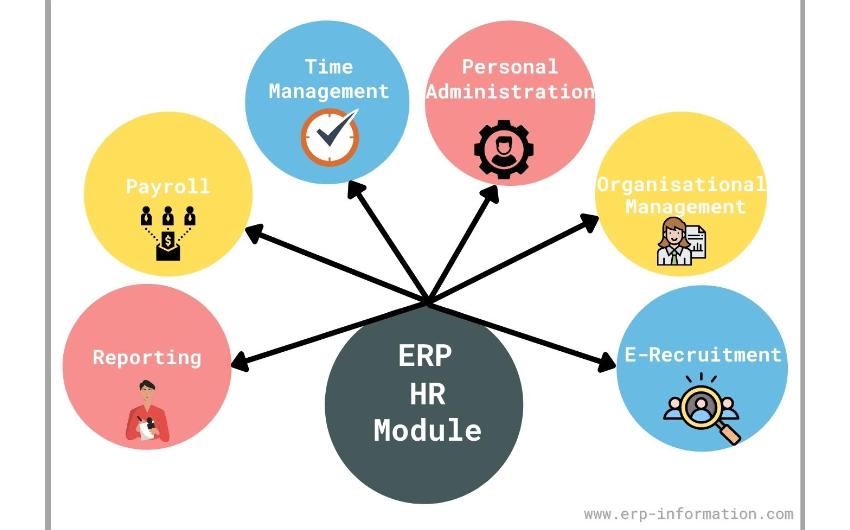 With ERP integration, HR will be able to streamline all employee management processes, salary calculations, leaves, recruitment, etc., saving time on each task. 
Advantages of using an Integrated ERP System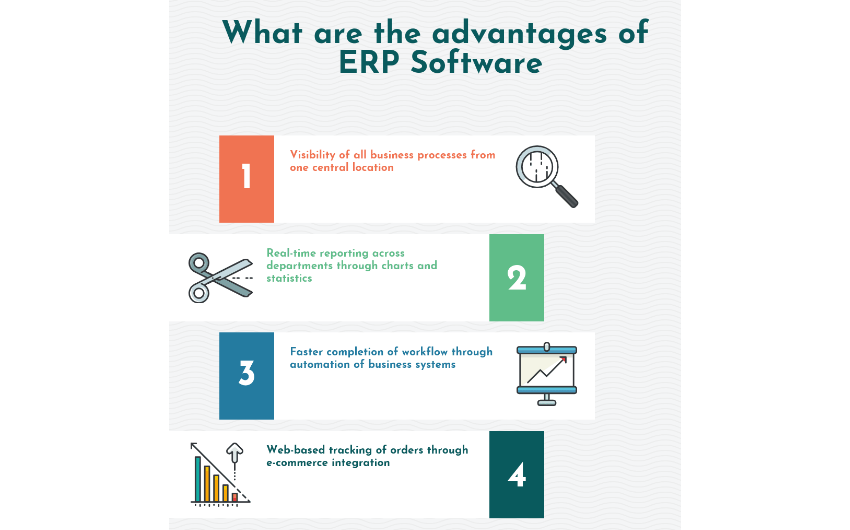 As we've discussed the different ERP systems, we'll look at some of the major benefits companies can gain from implementing them.
Automate Major Business Processes
As discussed in the section above, customer data and other critical business information emerge from eCommerce, CRM, etc. Automating manual data entries into the ERP from these applications can increase accuracy and productivity within different teams. In addition, integrating ERP systems can automate and streamline cross-functional activities, such as reordering inventory when it runs low for production, distribution, and compliance reporting.
Single Source of Truth
Integrating an ERP makes omnichannel business data accessible to people across all departments. For example, the inventory management team can access all the real-time data. Using eCommerce product data, the system can quickly respond to product shortages. The accounts department would also be able to get revenue details without relying on marketing and sales. When data is stored in an ERP, it remains the single source of truth, and errors are reported to the ERP when they occur.
Efficient Utilization of Time 
Manually entering data into the ERP is a primary time-consuming task. Integrating your ERP eliminates unnecessary, burdensome work and allows teams to spend more time on other valuable activities, including new feature implementation, market penetration, business expansion, and process improvement.  
Enhanced Workflow Management
Integrating your ERP with other business tools, including project management, makes it easier to centralize data related to work. This helps teams understand what other teams are working on and whether the ongoing activities are aligned with business objectives. 
It also helps teams to make modifications to tasks wherever and whenever necessary. For instance, you can check the availability of an employee for project assignments and reschedule tasks if they are working on some other priority project.
Expedited Sales Conversions
Integrated ERP applications reduce the time it takes for website visitors to convert into leads and leads to convert into customers. In addition, all departments can collaborate to meet specific customer demands and needs by sharing lead information directly between CRM and eCommerce. As a result, teams can churn out more leads effectively in less time, which increases customer satisfaction and business revenue.
Conclusion
With an integrated ERP system, you can see information from different systems in real-time, regardless of whether the data originates from the ERP or another system. As a result, using ERP integration makes business processes and workflows more efficient as well as increases team collaboration.
Even though integration is a critical component of any ERP deployment, businesses still struggle to implement smart integrated ERP software strategies.