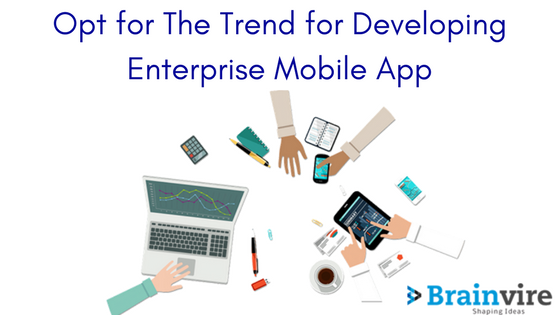 There is no looking back once you are in the market for providing excellent services to customers and taking great care of them is everything. Well, there are many ways to meet their needs and make them happy at their condition, but there is a possibility where you have a chance to drop some customers, and this creates a dilemma.
No doubt as an entrepreneur, you may be trying all the ways to enhance your business with latest marketing strategies' and technology.
As these marketing strategies help to attract more customers and keep them in a loop. But, whereas technology is everything for the present day's business and the market is moving fast to opt for the latest ecommerce trend and being a smart CEO you should also invest money in enterprise mobile application development.
Mobile application for your company can help you to make reliable customers and many other gains that you and your organization can rely on. There is no point for discussing whether you should opt for it not. But compared to wordpress webiste development company, there are trends you need to understand before hiring mobile application developers or an IT company. As this plays a very crucial role in future business.
Let's don't rush and look each and every aspect of the best mobile application.
First of all, hiring a well-known mobile application development company is very important and it will bring down your 50% of the burden. They may guide to the right path and help you to add advanced features to enterprise application development.
Security and responsive mobile application, lightweight app, attractive and fully designed enterprise application, and these things are mostly in an application, being an Enterprise Mobility Provider Company we take pride in saying that we do give the finest and advance IT services.
Trends need to optimize today for better mobile application
Security
This has been always the priority and always will be. As the usage of mobile and its cyber-attacks are increasing, you should protect your business and customers' data from such attacks. This can give surety to customers and they will enjoy the services of being protected.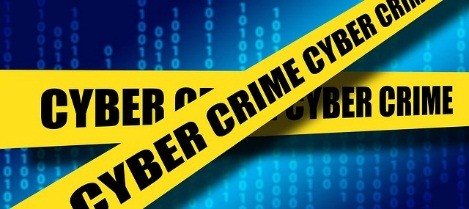 Another benefit of having high-level security is that you can create a full secured database. Once you have a proper database, it makes it easy for you to target a specific audience.
Platform-based mobile app development
There are various smart devices and platforms, and your customer can be using any one of these devices. so point being is, developing a mobile application that is responsive on all the platform and devices.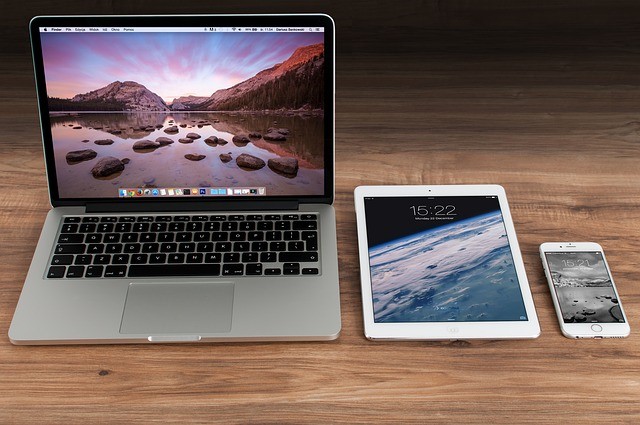 You can ask your mobile app development company to make an application with technology like the hybrid app and a native app. These apps are trending and save your money and valuable time.
Latest technology
This is very important to making your ideas come alive and saving valuable business time. For example, business strategies or discount offers and some function of your business activity might change around the time. And making these changes in an application might take time and to meet your needs in time, you should develop a mobile application with the latest technology that gives you options of front-end development. So you can rely on ourselves for these changes.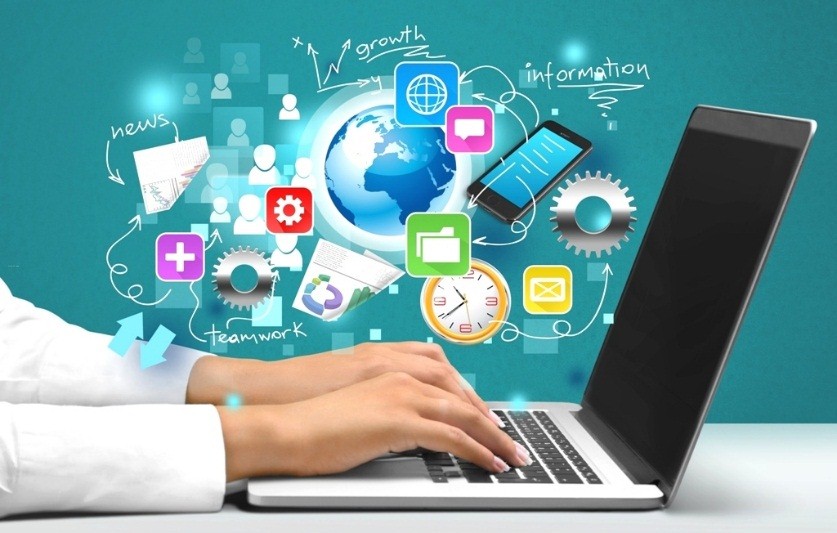 One of the benefits of using the latest technology is that mobile application performs faster and the customers enjoy the trouble and bug-free application.
In the end, the enterprise mobile applications can be made according to your needs and meet your expectations. There are many ecommerce development companies and you can choose the best one and that has years of experience meeting their clients' needs.
As being in the culture of developing mobile application and Ecommerce website, Brainvire, the leading mobile app development company, provides high-end ecommerce development services that our clients can rely on for better tomorrow. From android app development to support and maintenance, we provide complete care to ecommerce world at your conditions.
Contact us to know your enterprise trend, https://www.brainvire.com/request-quote/