Are you aware of different marketing tactics used by brands to promote their products and make their presence known in a highly competitive market?
If you are an owner of an online store then must be in full knowledge about the digital marketing and inbound marketing practices. Though the best marketing practice is undoubtedly word of mouth publicity. People love to recommend and talk about the brands they trust and find useful and in the similar fashion, they are inclined to buy products recommended by someone they know. If you are looking for ways to successfully promote and market your online store, here are some very useful tactics discussed below.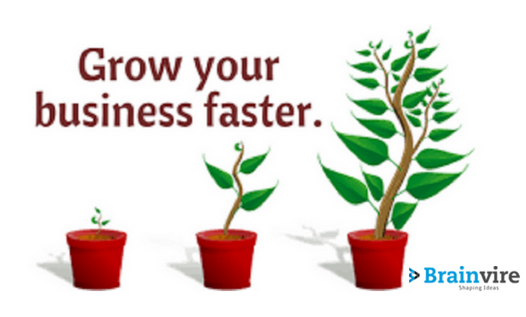 Share meaningful story
Give people a word to spread by sharing engaging stories about your brand and products that is intriguing enough and they can relate to it easily. The storytelling is done in two ways-
One is if you have any unique product that is hugely beneficial for many people then the product storytelling is a smart marketing tactic. Else you can opt for brand storytelling. Telling engaging stories is not an easy thing specifically if you're not offering any highly innovative or a revolutionary product. But still, you can create compelling stories that suggest your brand value and product uniqueness.
Create Urgency
Create a sense of urgency. People tend to value things more that are the scarce or limited edition. The psychology behind this is that the more difficult it is to acquire the more its value is realized. One can use this marketing tactic on limited stock products, or the products available for a limited time or with limited access. Scarcity is a highly impactful psychological trigger.
Niche Influencers for promoting your brand
You can reach out to people with the strong internet presence and the authority to influence the behaviour and opinion of their audience. Their recommendations can work in favour of your product or brand.
Piggyback off events
While the use of digital marketing channels will help you in promoting your products. But still, events are still a huge marketing tactic because they help in more engagement and the people who turned out for these events are most likely to be genuinely interested in your brand and product. If you are able to create brand awareness they can later be turned into loyal customers. Events like this are helpful.
Organize your own event
You can also opt for organizing your own events and invite your brand followers to it. These events will help you directly communicate about your products. Small-scale events like this will provide an opportunity to mingle with your customers and brand followers.
Take part in an online community
Nowadays there are different online communities present which provide a great platform to discuss different topics, interests and brands and even products.
Publish quality content
Publishing quality content and informative stuff about your products and brand will help you in getting more engagement, reaching to a larger audience and creating a following. Blog posts, podcasts, videos, visual material all these are very engaging. You can create high-quality content and this will drastically improve and help grow your online store.
Reward loyal customers
This is a no-brainer. If you will reward your loyal customers you will be getting more word of mouth referrals. A happy and satisfied customer is more likely to recommend your brand and products on different platforms.
By using the above-mentioned marketing tactics you will be able to grow your business online effectively. These tactics are very useful in creating positive outcomes for your business.