The more popular the technology, the more people talk good or bad about it. Magento is the best platform for building eCommerce store online. As it is open source and cost-effective, most online store owners prefer Magento Ecommerce Development. With hundreds of thousands of users and that too few of them being the world famous companies, Magento has been running successfully. While most people find it the best platform to build up the online store, some find drawbacks in it. Also, there are a few people who talk negatively about it, as they are unaware of the facts. There are some people who have got misconceptions regarding Magento. Although being at the top of the chart, it would be great if those misconceptions are removed and people know the truth. A lot of myths are prevailing in the market about Magento. So, let us take a look at some of the most important myths about Magento.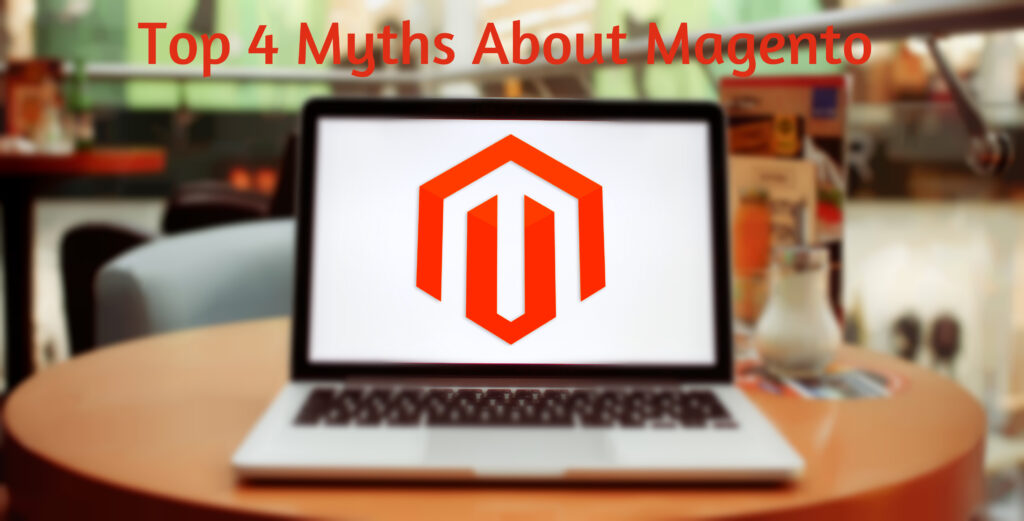 1. Magento is slow:
Well, your store will work faster and perform better if you host the site in the country where most of your traffic comes from. Also, Magento is lightweight, so it requires dedicated servers. Also, choosing lightweight templates will help you make your Magento store faster. Make sure the images are less than 10 kb. Also, the speed depends upon the number of functionalities in your store. Make sure you remove the unnecessary modules which are not going to be used.
2. Magento doesn't provide customer support:
Magento Enterprise Edition provides you with the 24×7 customer support and the Community Edition is huge enough to get your questions answered from the community members and online forums.
3. Magento is for large scale businesses only:
This is one of the most popular myths that has been spread across the world; which we will debunk now. This is absolutely untrue! The truth is Magento is perfect for all types of stores irrespective of the size; be it small stores or large enterprises.
4. Magento compromises quality:
Well, Magento doesn't compromise quality; it depends upon the Magento Development Company that you hire for developing your online store. If you hire a reliable, trustworthy and reputed company, you will not have to compromise quality, as they deliver quality services like magento ecommerce development services.
Now that you are aware of some of the most important misconceptions regarding Magento, make sure you try your best to remove these misconceptions by making people aware of the facts. So, let us together debunk these Magento myths and spread truth across the world.
If you thought any of these myths are true, you must clear your head now, as now you know the truth. So, if you are planning to build an online store, make sure you choose Magento as your development platform if you hire Magento developers and get the most out of it. There are a lot of companies that provide Magento eCommerce development solutions, so make sure you spend time researching about them and then hire the best company to get your online store developed. Good luck with that!