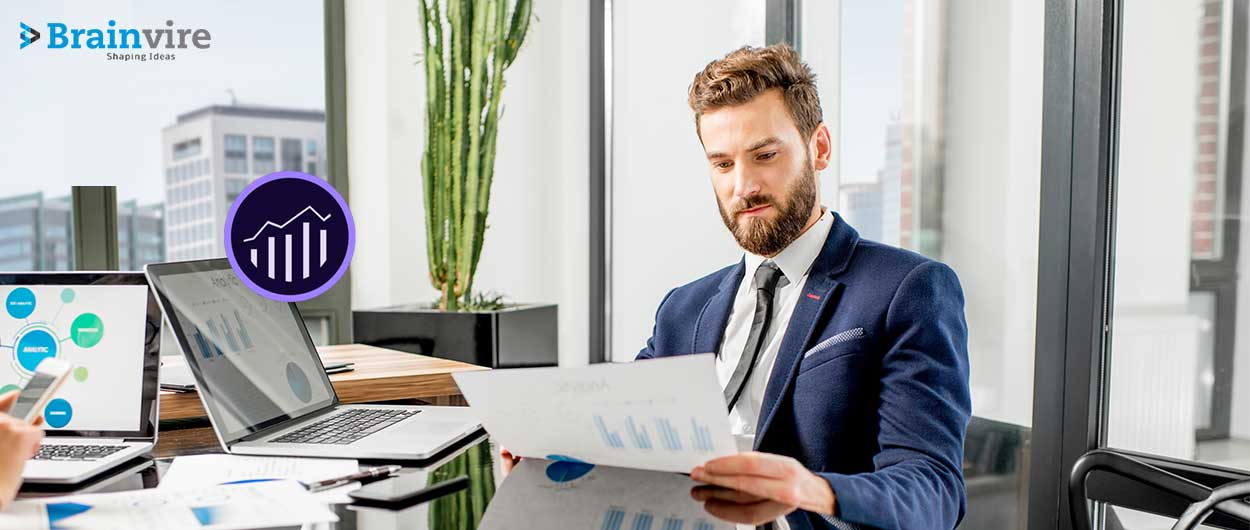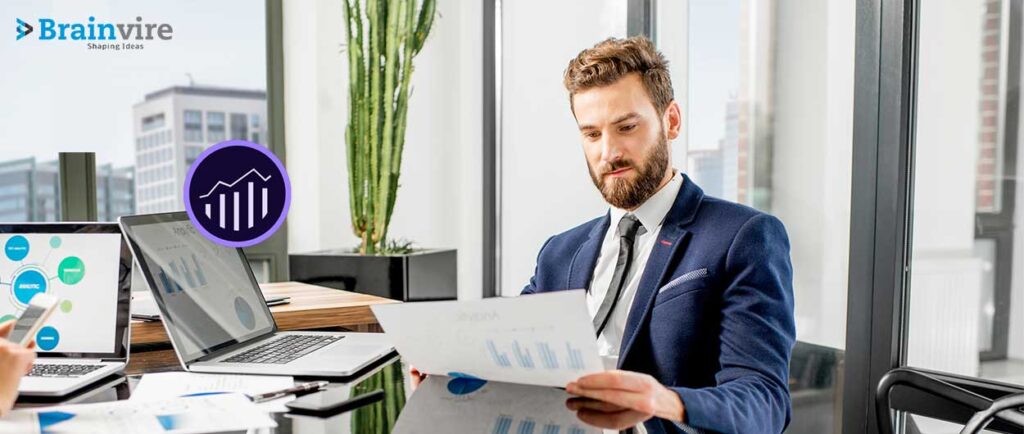 Adobe has developed a cloud-based integrated solution, Adobe Experience Cloud, for brand managers seeking to provide digital experiences throughout their channels and devices, which increases campaign productivity. It is a set of tools that helps brand managers in their marketing efforts.
Many companies have succeeded in combining analysis, advertising, targeting, management of web experiences, and content administration for one place.
Adobe Analytics is the core of data for digital marketers. It consolidates data from all digital channels into one place and enables marketers to get real-time insights into their marketing efforts.
There are many competing platforms, including Google Analytics 360, IBM Data Analytic Services (IDS), and Piwik Enterprise Edition, that all provide analytics services too. But none can beat Adobe at its own game.
It effortlessly visualizes customer journey and records retrospective information, ensures highly efficient and almost frictionless data analysis on the e-commerce and digital marketing front. With all of the data fed into Adobe Analytics, marketers can demonstrate the efficacy of web content while also uncovering hidden trends and gems of digital behavior.
Adobe Analytics provides robust data management, artificial intelligence, and cloud analysis to some extent. These benefits can help you improve your marketing efforts by providing you with insights into the people who buy your products most likely.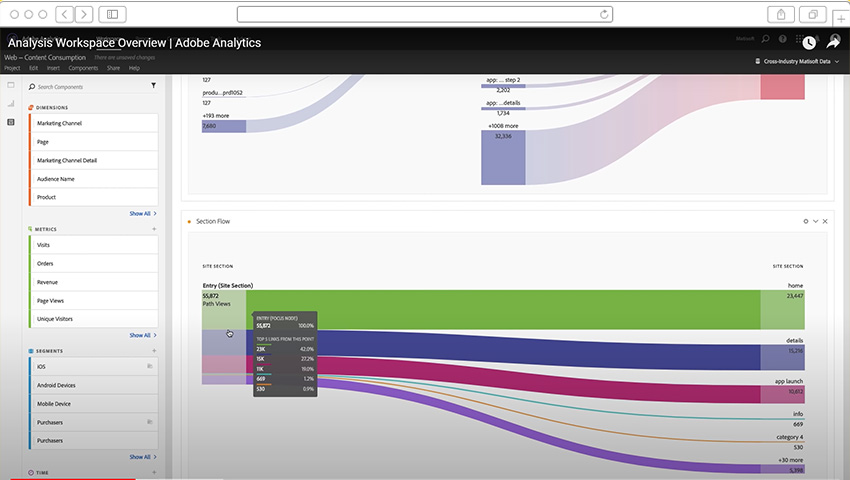 Adobe Analytics can help from basic web tracking to creating a culture of insight that incorporates data into every action on all teams.
Overall, Adobe Commerce is a powerful platform that gives an overview of "how to excel with Adobe Analytics in digital marketing."
Let's start. Let's start.
Learn how to use Adobe Analytics to improve your business
Advanced training initiatives from Adobe Partner will help you learn more about digital marketing. Your knowledge defines you, and having the appropriate skill set to showcase it is important. Join the Adobe Solution Partner program to have access to the following resources:
On-Demand Learning Programs
To improve your understanding of web analytics, you can take advantage of a variety of courses, webinars, and publications whenever you want to learn it.
Training Sessions by Experts
Participate in training courses hosted by prominent digital analytics firms. You can also organize a meeting for your team at your place of business.
Access to multiple resources
Adobe Analytics is designed to keep you up to date on the most recent digital analytics software. To test and improve your digital marketing talents, gain access to the demo hub and developer sandbox.
Form a co-selling relationship with a reputable digital analytics firm
With a thorough understanding of digital marketing, you'll be able to increase your sales. Learn how to form co-selling partnerships in order to expand your business and increase sales.
Use Cases for a better experience
Use case pages from Adobe Solution Partners will walk you through the most recent sales, digital marketing, and technical resources upgrades. It will aid in the eCommerce development of customer interactions around Adobe Analytics' value proposition. 
Reach out to your customers with better sales 
With the use of digital analytics, you can learn about your clients' psychology. Learn what your customers want and then recommend the appropriate product or service. This will considerably boost the possibilities of a product being sold. 
Learn the working of Adobe Analytics
Examine the services to gain a better grasp of your Adobe Partner relationship. Learn how to promote the value of Adobe Analytics for your own gain. 
Market your business correctly with Adobe Analytics
Adobe Solution Partners intends to assist you in expanding your business by advertising your area of expertise in order to attract new clients. To learn the art of advertising, have access to the most up-to-date digital analytics tools and digital marketing materials. 
Implement with Adobe Certified Expert
The Adobe Partner Program offers certification programs to evaluate your company's technical proficiency. To stand out from the crowd, you can also choose Adobe Certified Expert (ACE). Adobe-certified specialists will keep you ahead of your competitors, enhance customer satisfaction and face complex challenges through a mastery that uses real-world products.
Feel unique with Amplify Solution Partner Program
This is a program only Adobe's specialized partners can participate in. Adobe Analytics provides further support to Adobe-certified and verified partners. Obtain an Adobe specialist status, which certifies your proficiency with Adobe products. 
Locate resources and make strides towards specialization
Learn how to use digital analytics to help you create, design, and distribute your own marketing. Keep us informed about your Adobe Analytics experience and apply to join our specialty program. 
Get featured in the Adobe Partner Finder
Keep your eyes peeled for new opportunities. If you can become a specialist partner, you will be more likely to be noticed. Fill out the application and submit it to the Adobe Solution Partner database. Also, look for a Digital Analytics firm that shares your passions.
Join a group of people with similar interests
Join the community to form a network with other businesses from which you can profit. To improve your Adobe Analytics knowledge, look for events to attend and participate in. 
Enhance your skills with Training Events
Every 2-4 months, the Adobe Partner Program hosts a timely event. You'll find Adobe Analytics-related courses, boot camps, and specialist events here. Make arrangements for your personnel to receive training as well.
Stay updated with regular Webinars
Every now and then, the Adobe Solution Partner Program hosts a webinar to keep you informed about new product releases, training events, and key Adobe Analytics announcements. They are available to you at any moment.
Become a part of the Adobe Analytics community
Become a part of a network of tens of thousands of premier digital analytics firms. Keep in touch with professionals in digital analytics. To fix your own or your partner's issues, ask and answer questions.
Choose the partner program that's right for your business.
Get in touch with our experts today!
Determine the appropriate level of cooperation to succeed in digital marketing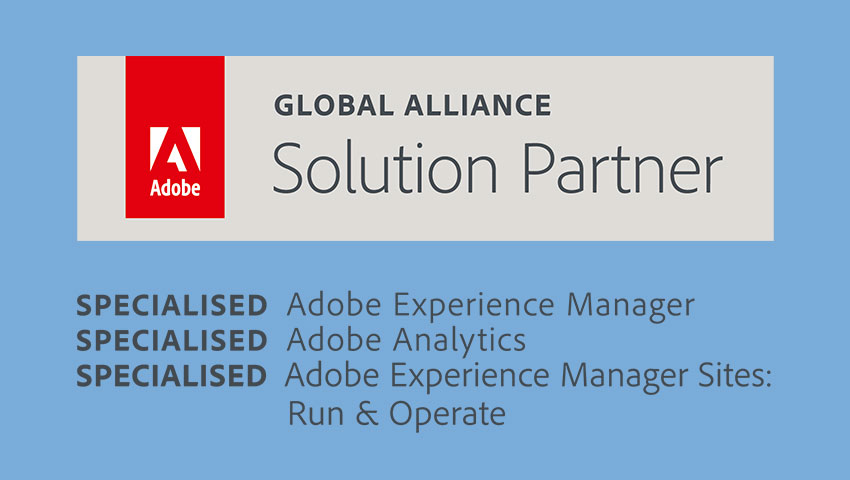 The Adobe Solution Partner Program offers various partnership strategies to satisfy your demands. Whether you are new to or have a thorough understanding of digital analytics, Brainvire is a digital marketing business that allows you to analyze digital products that meet your needs.
Brainvire offers digital marketing services to help you expand your business. Join forces with our digital analytics professionals to learn how to use Adobe Analytics to market and advertise your brand.