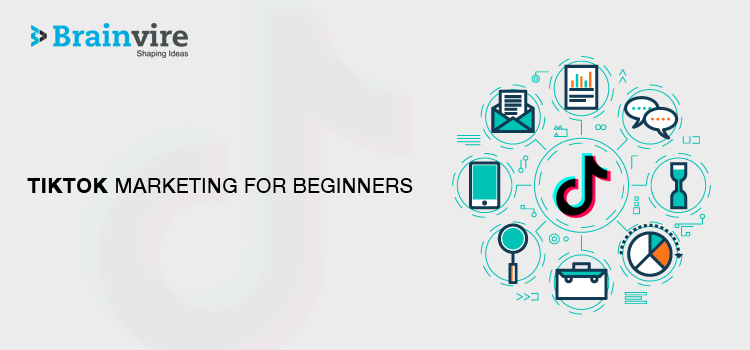 TikTok helps users create short videos. On TikTok, users can create different kinds of videos such as dance videos, challenges, magic tricks, and also funny videos. It is the most popular and downloaded video-sharing app in the world. 
This Marketer's handbook to advertising on TikTok comprises of-
What is TikTok?

How Can Brands Use TikTok?

 Hashtag Challenge

Influencer Marketing

User-generated Content

TikTok Advertising
What is TikTok?
TikTok instigates users to share and upload more videos. Users can edit and shoot videos on TikTok, and use filters, animation, music, and special effects to enhance their recording. TikTok is available for both Android as well as iOS users. The app was primarily used to share and upload funny videos.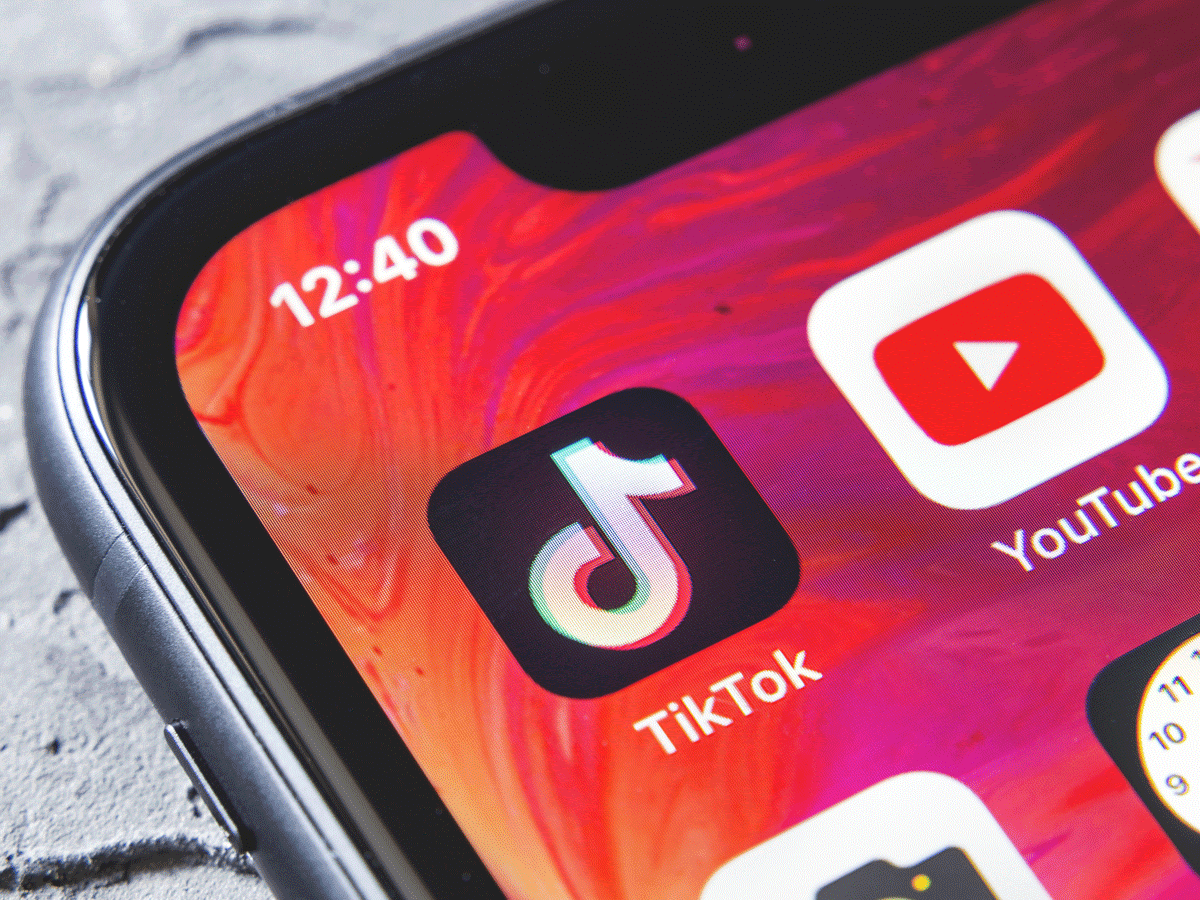 Source: The Economic Times
However, with time, the purpose of the app has evolved and it is currently used for branding and promoting businesses, popularly known as TikTok marketing.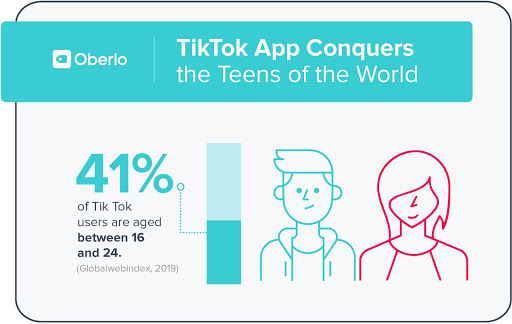 Source: Oberlo
A 40 or 50-year old business owner won't know much about TikTok. But start-up owners and people in their teens will have complete knowledge about the app. Approximately, 41% of TikTok users are either teenagers or young adults.
Want to convert your idea into a successful app or website? Schedule your free call with our expert now.
It Has Over 500 Million Active Users
Everyone using social media has come across TikTok videos at some point. TikTok marketing has boomed and marketers are trying to make optimal use of this app for their brands.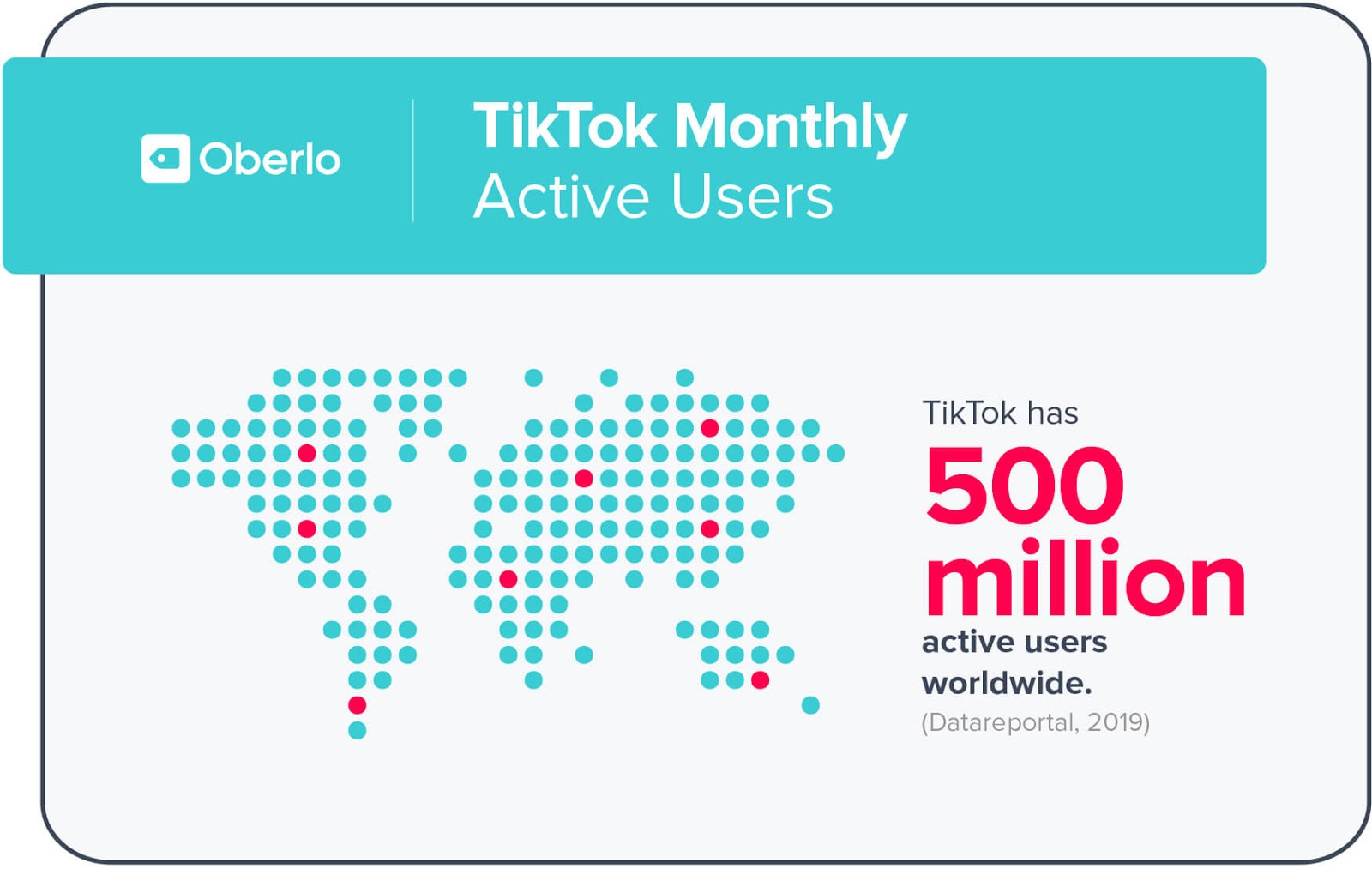 Source: Oberlo
Within 3 years of its launch, TikTok gained a lot of popularity, compared to other apps. For instance, Instagram took 6 years to acquire a significant number of active users. TikTok has been increasingly used in the following Asian countries-
 

Japan

 

Vietnam

 

Malaysia

 

Thailand

 

Indonesia

 

Cambodia
Marketers use almost every app to promote business. This helps them to reach the right target audience and predict market conditions. From a marketer's perspective, you would like to promote your brand through multiple channels to lure potential customers.
For instance, professionals use LinkedIn. Similarly, if you intend to entertain or share something funny to teenagers and young adults then you must opt for TikTok.
Marketers strategically use the TikTok marketing guide to reach their desired audience. Marketers utilize content-based effective tools and techniques to promote their brands and with bare minimum efforts. The app gained popularity due to celebrity fan following. The hashtag challenges started by these celebrities on TikTok encourage many new entries and often result in millions of views.
Today, TikTok challenges are the strong pillars for brand promotion and events. Firms can effectively showcase product benefits through a challenge to its target audience. This way, firms can promote the product through a single 15-second video on multiple platforms.
The application has add-on features to detect any misuse or harassment online. This makes the app a secure medium to endorse brands. From a business point of view, TikTok appears to be the most ideal app. It helps reach a large section of the audience with minimum investment.
How Can Brands Use TikTok?
Brands use a combination of apps to promote their products and services. They also use their channel or website to endorse their brand. For a few instances, they also use other apps or channels to boost promotion.
When it comes to using TikTok for promotions, there are three main ways to make your brand stand-out-
You can create your brand channel on TikTok

Get in touch with influencers to reach a large audience

You can use paid advertising on TikTok. Well, it is too soon to begin this, but the app's popularity may result in brands paying handsome prices for advertising. 
Hashtag Challenges
Challenges are the essence of the TikTok app. Users enjoy taking up challenges to make and share videos. To make a challenge interesting, celebs add a #tag to every new challenge.
Although these challenges started as a fun element, brands have been taking advantage of them. They made optimal use of the app by creating their brand channel.
Until the brand can stand alone on its feet they can ask celebrities or influencers to endorse their product/service. You can reach out to an influencer or celebrity to push your brand message. And, within a couple of minutes, you will gain a high reach.
Users just have to make a few clicks to participate in hashtag challenges. Check out these TikTok challenges used for TikTok marketing by renowned brands-
Guess- #InMyDenim
A week-long partnership between Guess and TikTok ensured that every TikTok user were aware of this fashion campaign- #InMyDenim by Guess. This challenge helped increase users.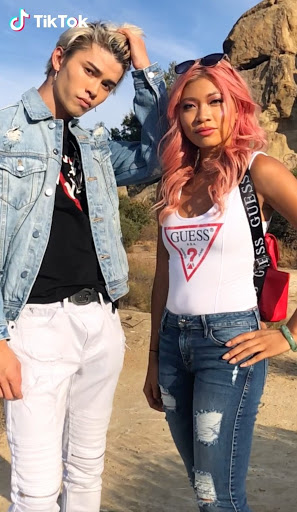 Source: Fashion Network 
BMW- #The1Challenge
A majority of TikTok users are either teenagers or young adults. Despite this fact, BMW chose to engage with the app. The main reason cited was to expose the future generation to their niche product and present their forward-thinking. 
Samsung- #GalaxyA
This campaign encouraged users to write an 'A' on their palms and teleport it to another hand using the unique transition effects. This increased awareness about the smartphone among users as they got familiar with transitions of the app.  
Ralph Lauren- #WinningRL
The main purpose of the brand was to create awareness and learn about consumer activities around the brand. No specific figure was revealed but it garnered many views. 
Influencer Marketing
The marketing tactics for varied video-based platforms are different from the usual. Video marketing tactics can effectively be used for TikTok marketing. The formula is simple, if your product is appropriate for influencer's followers, then the campaign is likely to work.
These days, influencers are quite vigilant and have a clear idea of the type of content that works for their followers.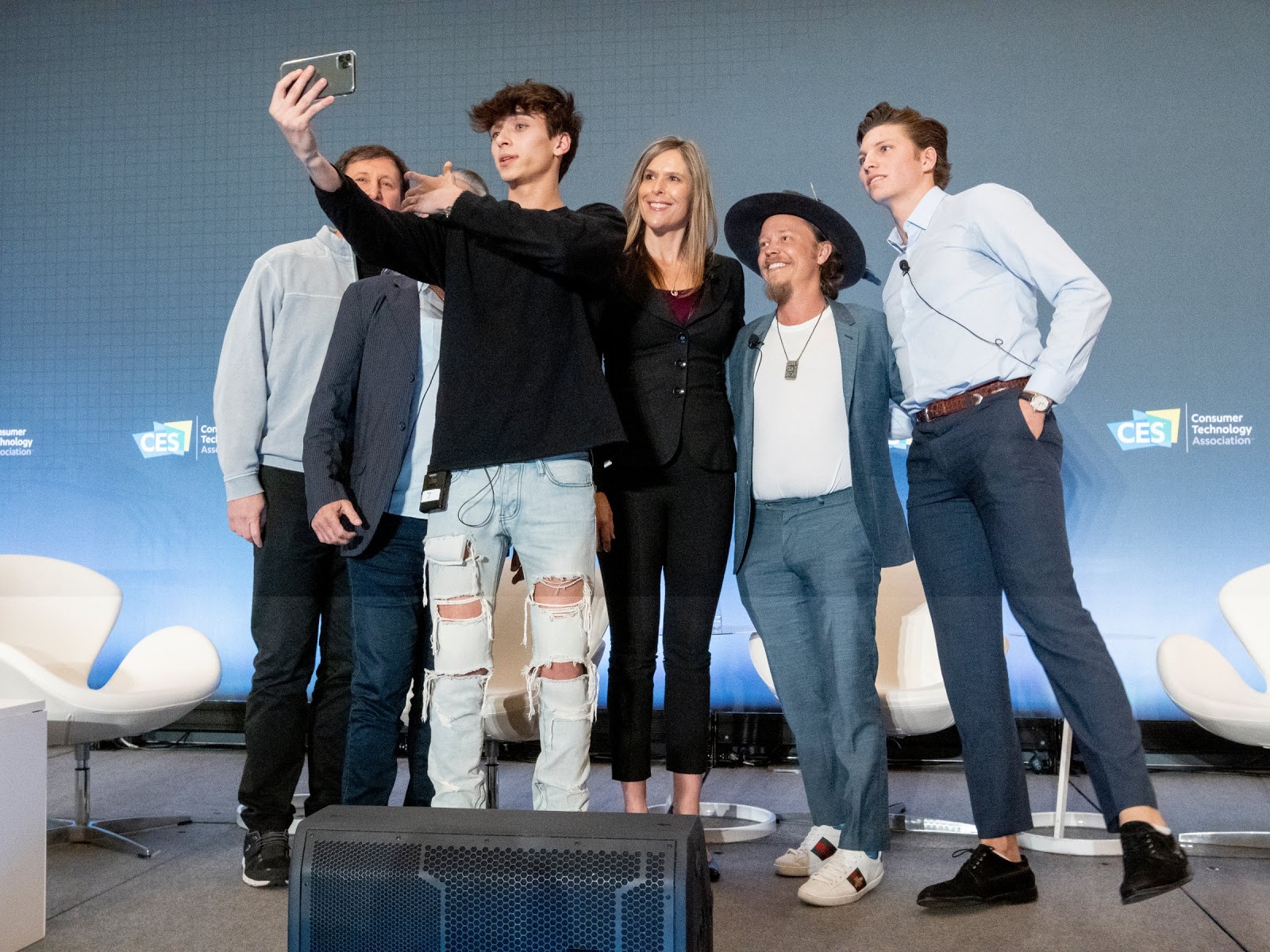 Source: USA News Site
The secret to successful influencer marketing is to set achievable goals, reach the right audience, use appropriate content, and pick the right channel. The influencers need to stay authentic to their followers and share the same bond in the future.
You can pursue influencers to make videos depicting your product/services. Remember, the influencer's personality must resemble your brand image. For instance, you cannot ask Loren Gray to endorse a financial product. This is because it doesn't resemble her personality instead she could promote a new song or album.
Make sure the influencer can use your brand's product. Influencers are less likely to endorse an inappropriate product that affects their personality.
User-generated Content
This type of marketing can be carried out by the marketers directly from their own TikTok channel. Or they can also seek an influencer to do it on your behalf. You can encourage influencers to create user-generated content that blends well with your brand image.
The young generation prefers to have an immersive experience. Generation Z prefers to be part of the game rather than being a passive on-looker.
You can acquire higher sales only if your customers share, view, or interact with videos with your brand. They need to be associated with your product in some way or the other to boost sales. 
TikTok Advertising
Recently, TikTok experimented with advertising but has not cited any profit-sharing system yet. They are in the process of searching for a way where brands could advertise on their platform. A stepping stone towards this was implementing short ads on TikTok from January 2019.
So what's in store for current TikTok ads?
There is only one ad unit for TikTok called the standard in-feed video ad. Since TikTok is a feed of short video clips, this is the most suitable format. 
There are 3 action models possible for in-feed video ads-
 

CPM

 

CPC (Cost Per Click)

 

CPV (Cost Per View- 6 seconds)
TikTok offers specific target settings that allow you to reach the appropriate audience. You can target the right age, gender, and geographical area as per your brand. The company also assures to look after the interests and behavioral patterns of its users for improved targeting in the future.
As of now, the app doesn't have minimum spending norms for advertising. But, the company motivates marketers to make large investments that deliver positive results.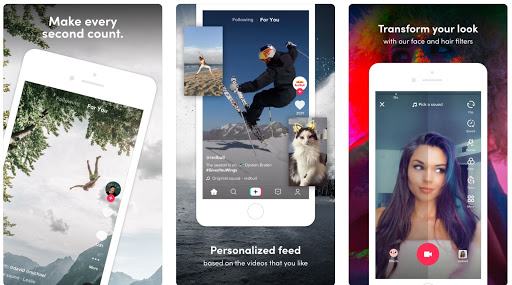 Source: Fang Marketing
You can enlist the audience into different categories to create a white list and blacklist. Although, CRM integration is not possible currently, the physical list can help you to reach the right audience.
Improved self-service and API integration are in progress but they have not been launched as of now. The use of AR lenses can boost user engagement to a great extent. This can be lucrative for brands to provide a better visual of the product.
Marketers should offer just one direct call-to-action to users. This way, users can quickly reach your brand and acquire all the necessary details. Besides, the TikTok marketing guide by Brainvire can transform clicks into sales with additional efforts.