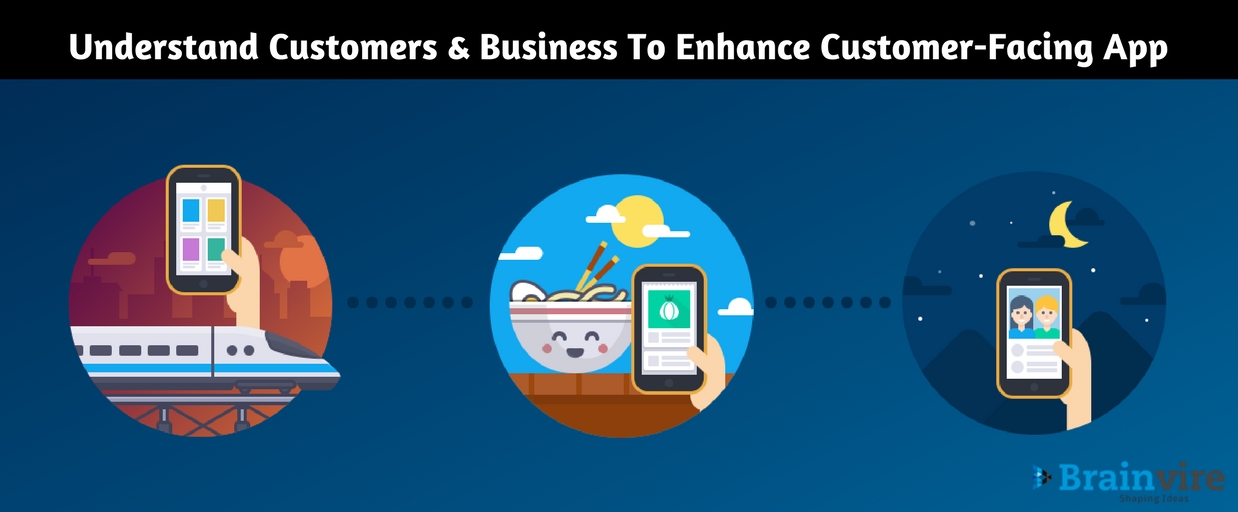 There are always complications when thinking from the perspective of the customers. From the project manager to an e-commerce owner, everyone has a different idea for creating attractive ideas and strategies, but then also we could not meet the goal of making 100% customers. These problems are very common and faced by everyone who is in the business. If you are making a custom app for your ecommerce, then take time to discuss everything. This is important to attract everyone in the market, and to earn more profit.
Why should you build a customer facing mobile application?
We never stop thinking about developing a business, you may have thoughts100+ ways to cross your competitors in the market, but there might be a few strong reasons you could not overcome. But don't worry, now is the time to take products to the next level and earn more profit.
As you know there is a continuous growth in usage of mobiles or smart devices and its applications. And your targeted audience will also try to find products that you on the internet to change the way of shopping. Simply, if you start now, then you have the option of attracting more customers, and we are right here to help you.
If you are looking forward to making a customer app, then you have come to the right place. The Brainvire offers mobile app development services at a reasonable price with complete e-commerce solutions. We have offered mobile application development services to the many clients and they are very happy with the output.
Things You Need To Remember Before Making A Customer Side App
o Hire certified mobile app developer team;
o Find the right team to design your mobile application;
o Understand your customers, study them, and decide everything from color to symbols, simply everything should be attractive and meaningful;
o Customer-facing apps should be highly user-friendly having an appealing design;
o Keep it simple and ensure that you don't make similar mistakes like your customers;
These points can help to make betters customer mobile application. Now, you need to find a company that can assure you all these services. Here, we are looking for an IT company that is highly experienced and that can understand your needs and think for you from the customer's perspective point.
Second of all, most importantly, you need to ensure that the IT service provider you hire meets your needs, they should understand your business and its problems to make customer app more effective. Here, we are talking about understanding the psychological behavior of customers and only some companies can offer you these services.
Our, Customer-Facing Apps
o User-friendly;
o Fully designed and attractive;
o Simple and made with full research;
o Everything you see in customer  mobile as android or ios application development will make meaning;
o Less space includes everything;
o Fully digitalized, so customer can experience new way of shopping;
o Fully responsive on every device;
o Bug-free application;
Why Brainvire for Customer Application Development?
As we have discussed the importance of understanding the customers' viewpoint, that is where you can trust us. Many companies fail to deliver the right options for the customer mobile app and they lose their potential clients, as well as you, are in lost. At Brainvire, we not only make a mobile application that is fully responsive but also make sure that each and everything is liked by your customers. From designs to the process of buying, we analyze everything to understand your business. Brainvire also offers ecommerce website development services and other IT solutions. In short, we will make an app that will suit your business and liked by your customers.
Features
o We work with a team that is highly experienced and they understand the importance of attracting customers;
o We have separate teams for business analysis, research, and for planning your mobile application;
o All the services are available at a competent price;
o We are always connected to you for suggestions and advice;
o 24/7 support and maintenance;
o Complete ecommerce solution for your company under one roof;
o We have hired certified website and mobile app developers;