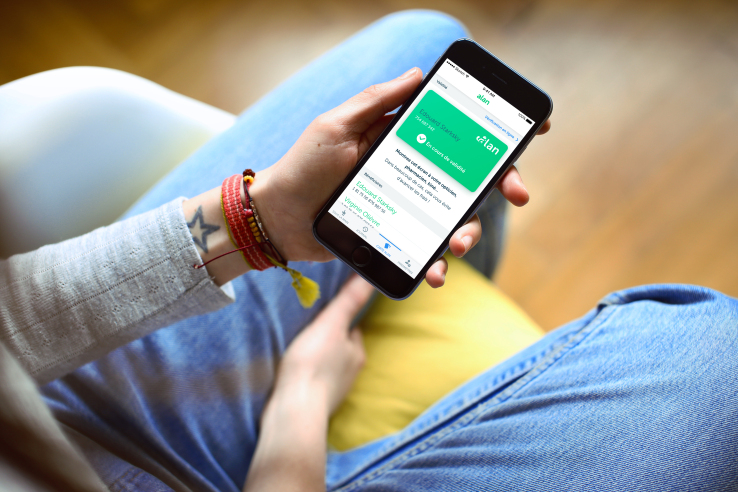 Talking About Why Choosing A Hybrid App Development Can Work For Your Apps Success! Reports by Google state that 87% of the people always have their smartphone at their side. While mobile phones are so close to use they are also the most valuable device a person has, not because of its cost or price but because of all the irreplaceable important data and applications that people store in it. This marks our civilization reaching a mobile app development based technological lifestyle where everyone has started to prefer doing stuff through apps than actually doing it manually or physically. In today's digital age there are apps available for every other thing like shopping, dating, travelling, studying, religious apps, gaming etc. Hybrid app development is like make once, use on many platforms!
Apps are not just cool but also a great revenue source, in the year 2015 global mobile app revenues amounted to 69.7 billion U.S. dollars.
Therefore, one of the best ways to do anything today becomes through an app as it is much faster, easier and more available than the conventional ways. With so many apps out there how will you make sure that your app is successful and everyone does actually use it? And that does not end up like the hundreds or thousands of apps out there with just around 50 downloads which had happened a few years ago and people are unaware of its mere existence?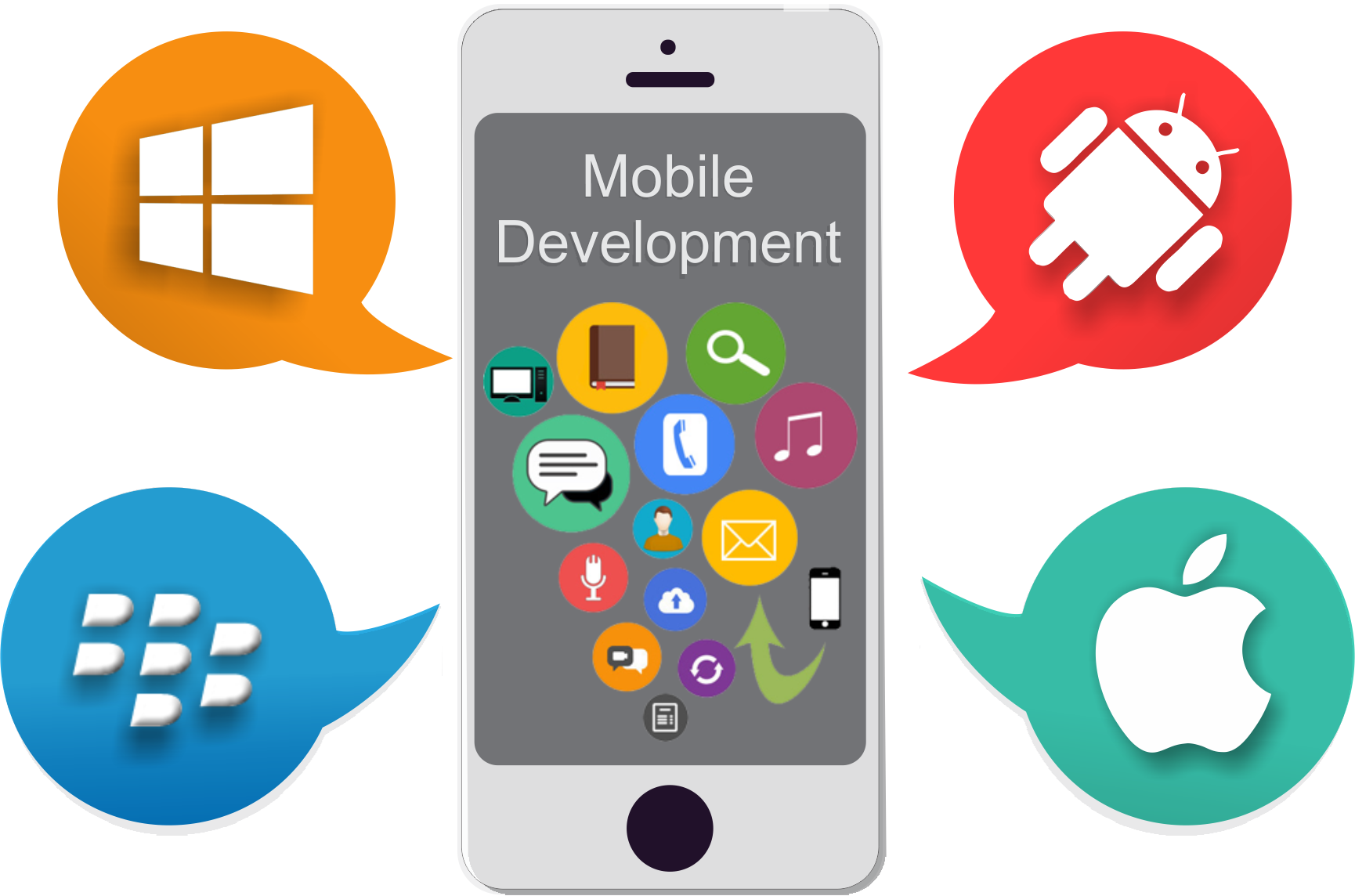 Credit: kordahitechnologies
Succeeding your app
Be it a commercial or a non-commercial app, the success of the app completely depends on its performance and availability. For example, people will immediately discard or stop using an app that keeps crashing or keeps lagging or is not what they expect. Coming to its availability an app which is not supported on all platforms might fall out of trend very soon as not everyone can share the same hype because of platform/device barriers.
So, when you want your app to be successful you need to make sure that everyone does and can use it. For this you need to consider the different types of devices and platforms each individual uses.
Mobile app development for a particular platform or device also called as a native app development using its particular tools can only be used in that particular platform or device and does not work on the rest. But you should make sure that your app works everywhere right? But creating the same app separately for each and every platform or device is a very tedious and expensive job.
What's better for this job is a cross platform app which can function on multiple platforms or operating systems like Windows, Android, Apple(Mac) OS etc.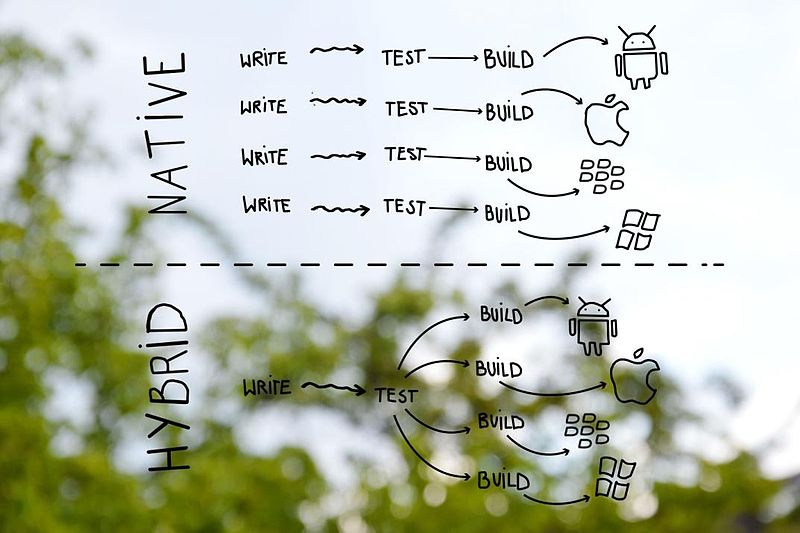 Talking About Why Choosing A Hybrid App Development Can Work For Your Apps Success!  But what if for instance, on a food ordering app a person is unable to access his phone for any reason, how will he make use of the services provided by the app? Can he can use his computer to place an order? If he cannot, he will have to find some other method or website to order because well, a man's got to eat! This will possibly make him switch to that service which was available to him in his time of need because well again as spoken earlier people stop using apps that don't work according to them, making you lose a user and eventually a whole lot of them. This might flash a question called: How do I make my app available everywhere?
Hybridizing the technology
This is where a hybrid app development comes to address you concern. Hybrid apps are fuelled by the company's website and get all in app data from the internet. A hybrid app unlike a native app can be accessed on various devices
A hybrid app can be developed using a Software Development Kit(SDK) like Ionic. Ionic is a complete open source SDK for hybrid app development. Ionic app development services make use of various technologies like Angular JS, Apache Cordova, HTML 5 and CSS helping create a multi-platform/device app.
These technologies also simplify the development and testing functions making developing the apps a very quick process. The use of HTML and Angular effects also enables the developer to give it the best design, making the app look really attractive.
Using hybrid app development exempts the hassle and expense of hiring multiple developers for different platforms and thus, blessing us with a very cost effective app development process. Any further headache of upgradation of the app on each platform is also relieved. Making the apps maintenance an easy job.
Thanks to its simple nature, it helps integrating the app with various plugins such as Google maps, camera, touch screen feature, QR code and other library very easy!
Coming to a conclusion,
Talking About Why Choosing A Hybrid App Development Can Work For Your Apps Success!  Hybridizing your app can prove to be easy, cheap, flexible, attractive and fast! Well, not forgetting available to everyone too. So the way to boost your app initially is just by making sure everyone can use it which is just a simple task to be done by an ionic app development company as it will ensure you a cost efficient and a high performance app to be rejoiced by your users.
Contact Brainvire to Hire Ionic Developer for Ionic Development.