Tailored Ecommerce Solutions for Leading Enterprises
Arrows
eCommerce with ERP for USA's leading Diamond Giant
Customer is able to build their own jewelry functionality in the website.We have integrated the Odoo ERP with the Magento website. There is a RAPNET integration for the Loose Diamond Inventory. We have also integrated the Trust pilot integration f...
View Case Study
View Portfolio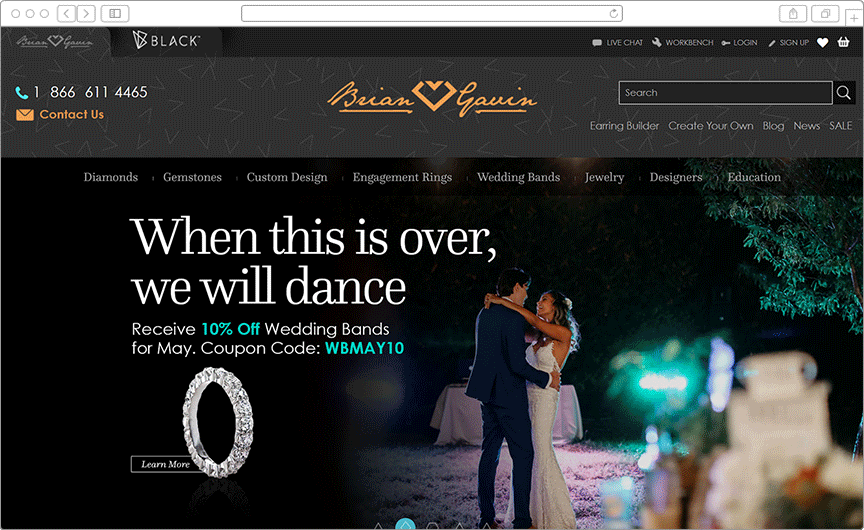 The Ultimate Digital Enabler Trusted by Brands Worldwide
Brainvire has been selected by proven brands and giant corporations around the world as their trustworthy tech partner.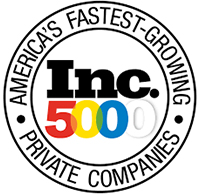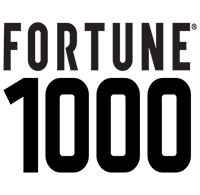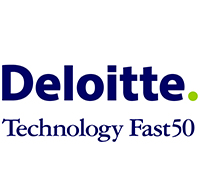 Ecommerce Development Company
Brainvire is an expert in custom eCommerce development services to build beautiful platforms and accelerate e-commerce projects. We unlock the potential of e-commerce platforms as a distinguished eCommerce web development business to provide you with feature-rich, exclusive, and reliable eCommerce websites. Our knowledgeable team of highly qualified web developers creates customer-focused digital products Ecommerce web applications using Drupal, Magento, WooCommerce, Shopify, and BigCommerce.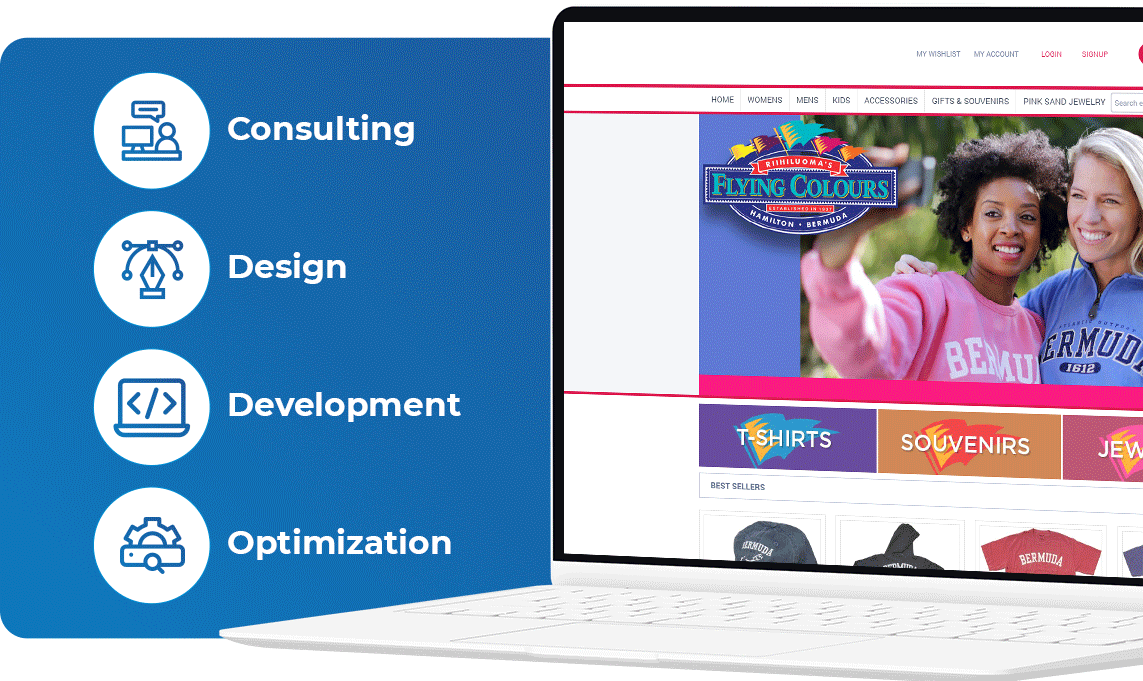 Ecommerce Website Development with Brainvire
Keep ahead of the competition with our web and mobile app development services for technical, enterprise-grade eCommerce. To meet the vital requirements of global customers across sectors, we combine our eCommerce growth experience with modern technologies.
Scalable solutions

Mobile-friendly

Superior UI/UX

Quick Deployment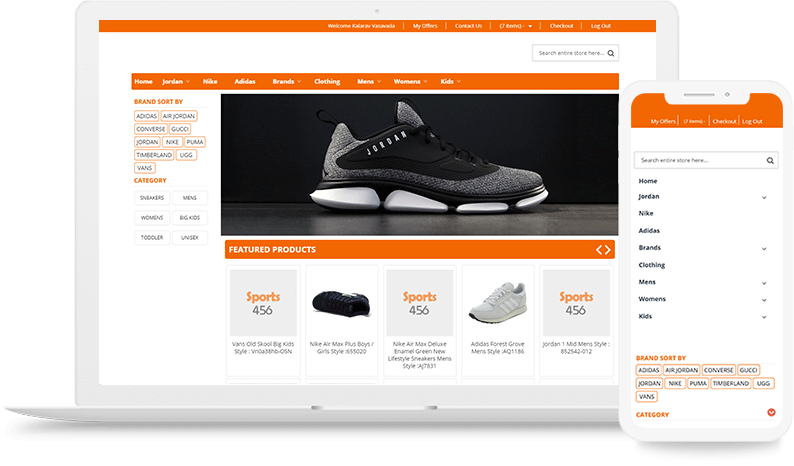 Taking Ecommerce to New Heights
Our eCommerce solutions use in-depth research and data-driven approaches that cover different aspects of eCommerce and its components. To create a customer-centric eCommerce website that generates sales and increases ROI, we use advanced instruments and techniques.
Specialized in Ecommerce

Innovative Designs

On-time Delivery

Dedicated Team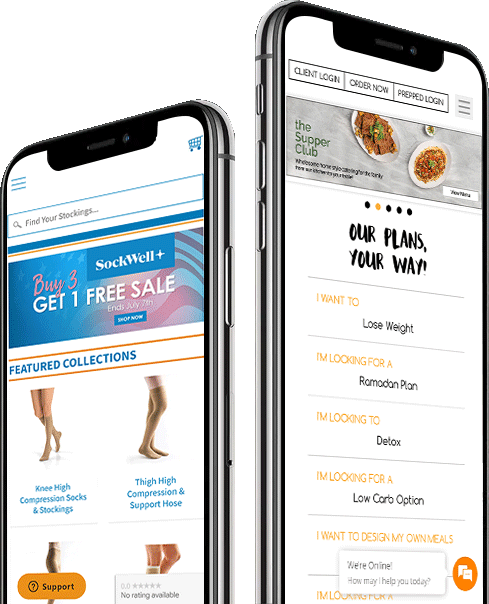 Advanced Features of Our Ecommerce Development Solutions
Our ecommerce web developers have practical expertise in the design, creation, and promotion of eCommerce websites to compete and extend the company scope effectively. We add the following value-added features to your eCommerce solution.
Chatbots

AR/VR

POS Integration

ERP/CRM Integration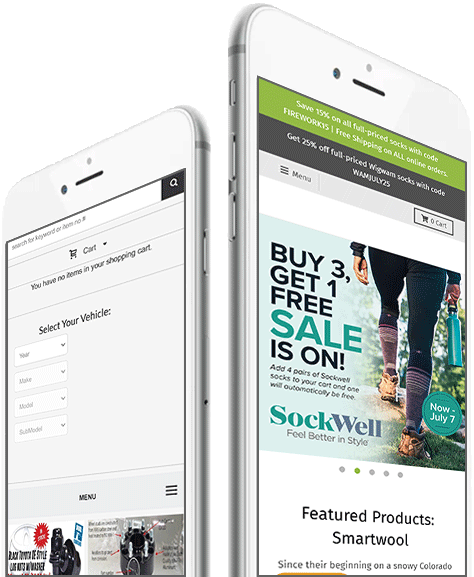 Why Choose Brainvire's Ecommerce Development Services?
1

Ecommerce Website Design or Development

In order to design an attractive website tailored to your business needs, our e-commerce design team practices agile techniques. We are an e-commerce software company that develops a high-quality website that emphasizes usability, security, performance, and stability using the latest tools and technologies.

2

Ecommerce Marketing

We devise successful e-commerce marketing strategies and conduct on-page and off-page SEO activities to increase the online visibility of your e-commerce website. Using data-driven e-commerce SEO techniques and marketing tools to improve website traffic, our marketing team addresses business objectives.

3

Payment Gateway

We integrate popular payment gateways and mobile wallets into your website for better user convenience and security. Our eCommerce developers use Paypal, ApplePay, Authorize.Net, GooglePay, and more.

4

Ecommerce PPC Advertising

With data-driven PPC advertising, we extend the reach of your brand, generate relevant leads, and boost sales. Our marketing specialists concentrate on producing results through successful paid campaigns.

5

Chatbot Integration

By designing and integrating an advanced chatbot with cognitive abilities into your eCommerce website, we ensure 24x7 support for your customers. The chatbot improves customer services by asking the right questions to customers.

6

Ecommerce Analytics

To ensure that it performs effectively across devices, we constantly monitor your eCommerce website's main performance indicators (KPIs). By changing and applying techniques, our analytics team is searching for new ways to boost the efficiency of websites over time.
Our Ecommerce Development Expertise
Development of multi store eCommerce platform

Custom eCommerce design and development

Marketplace development

Shopping cart development

Online store customization

Payment gateway integration

Modules and plugins development

Magento eCommerce development

SAAS eCommerce solutions

Website Maintenance and Support

Developing websites with Shopify, Prestashop, WooCommerce, etc

Customize and optimize existing eCommerce website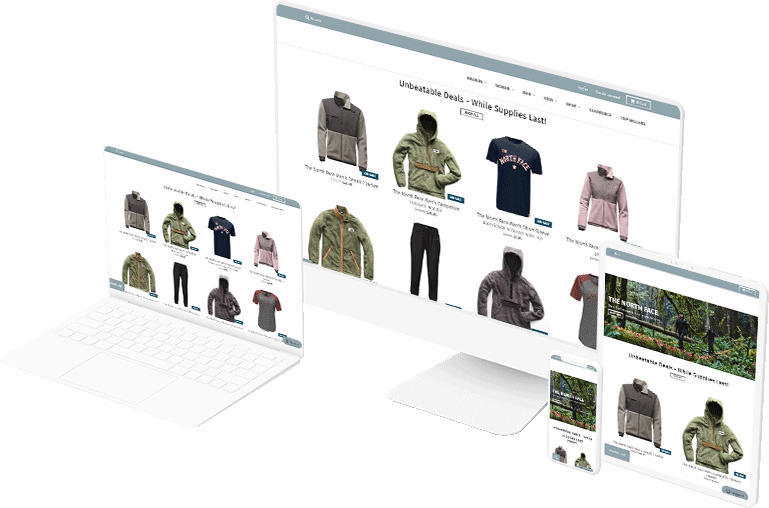 Customer Success Stories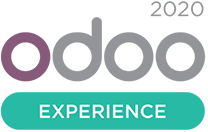 How Odoo Helped an Organization Grow 3 Fold
Wednesday | September 30, 2020
This is the discussion between Chintan Shah, CEO of Brainvire and Kevin Clor, CTO of Tentandtable as they discuss the difficulties and challenges faced by Tentandtable and the digital transformation Odoo brought to their business processes. Hear about their experiences, ask your questions, and learn from a real use case!
You will be in good company of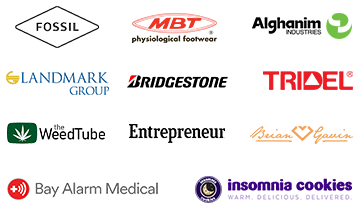 Hire Us
Ecommerce Development Solutions for Top Clients
Platforms
Online stores

B2B Trade Portals

B2C Marketplaces

Auctions and Bidding

Ecommerce Aggregators

Multi Vendor Platforms
Additional Ecommerce development services
Online Booking

Compatible with multiple payment options
Responsive designs and User-friendly interface
Ready-to-go solution available
Customized Plans and Solutions

Fleet management

Satellite Viewing and Monitoring
Improved Security Features
Automatic Driver Assignment
Flexible Labeling

Medical and pharmacy

Quick Login and Upload Prescription
Payments and Offers
Categories Wise Search and Drug Info
Easy Order Tracking
Technologies
Artificial intelligence

Anomaly detection
Real-time video analysis
Cognitive computation
AI/ML integration

AR/VR

Mobile VR
AR/VR solutions
3D visualization platforms
VR wearables solutions

IoT

IoT solutions
Hardware integration
Device management
Industrial IoT solutions
Ecommerce Web Development Services
We cover most of the industries in our eCommerce development services.
Grocery Stores App Development

Application for grocery delivery, field management, grocery stores, and supermarkets.

Restaurant and Takeaways

Applications for restaurant, cloud kitchens, diners, for delivery and takeaway.

Travel and Tourism

Applications for hotel booking, ticket booking, flights, road transport services.

Fashion and Clothing

Fashion and clothing ecommerce apps with the latest interactive features such as virtual try.

Jewelry Ecommerce

Apps for jewelry and fashion jewelry businesses with top features, and security.
Ecommerce Development
Ecommerce allows businesses to go online and cater to a broad customer base. Ecommerce sellers can move their products both offline and online.
More Case Studies
Trusted Ecommerce Website Development Company
Brainvire. a leading Ecommerce Development Company has proven expertise in eCommerce development services and an experienced team of developers.
800+

Full eCommerce Sites Built

600+

Customizations and Extensions

100%

Customizable
Best Ecommerce Development Company
Brainvire creates tailored eCommerce development solutions for any form of customer, from start-ups to enterprise-level websites, covering 90+ countries. We build personalized eCommerce solutions with 20 years of experience as an eCommerce company. With 10,000+ satisfied customers, we have a sound record of completing 15,000+ projects. Our eCommerce dedicated professionals help you thrive in your business by providing a fully-functional and interactive eCommerce platform to extend your business reach. Our eCommerce experts are able to offer peerless web development services by providing you with fun results, having advanced and all the new eCommerce technologies under our belt. We deliver guaranteed quality eCommerce website solutions in the shortest period with total commitment and harmony. We make exemplary solutions that add value to your organization by integrating development resources with our in-depth domain knowledge.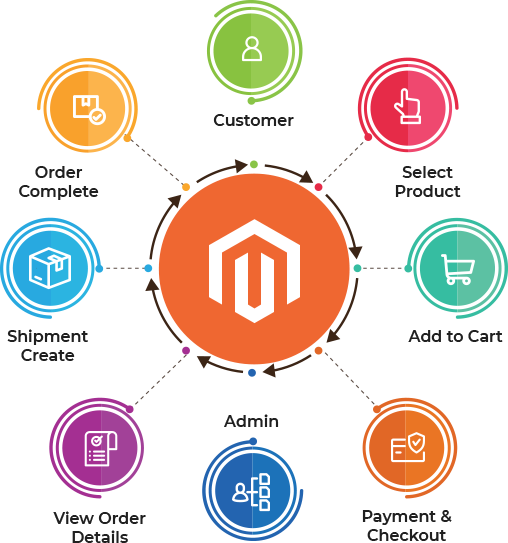 Get Remarkable Ecommerce Solutions
We are a digital enabler and market leader in ecommerce development. Our solutions are preferred by world-leading organizations and brands.
FAQs
Are you available according to different time zones?

You can hire our committed developers to work according to your time zone preferences (EST/PST/CST/MST), deadlines and milestones. Contact us via email, phone or Skype.

Why should I choose eCommerce development?

eCommerce allows you to bridge the gap between offline and online selling. You can expand your business' reach to a wider audience by taking it online. eCommerce stores also offer a more diverse range of products than physical retail stores can.

Do you have a portfolio of previous eCommerce development projects?

Indeed, we do. We have created numerous applications and sites with different eCommerce solutions. You can see our case studies and portfolios on this website or get in touch with us for more examples.

How much experience do your developers have?

All our developers have over four years of hands-on experience. You can hire dedicated eCommerce developers from Brainvire. They are proficient in the latest technologies and tools for eCommerce development.
How much time will an eCommerce website take to complete?

Once you hire our developers for eCommerce services, we'll start working on your project. The time required to complete the production and implementation process will depend on your requirements. We will provide an estimated time frame after thoroughly analyzing your business objectives.

What is the average cost of an eCommerce development project?

The cost of making an eCommerce application depends on a few variables, such as the development platform, features, use, and team selected for the project. To get a specific cost estimate for building an eCommerce application, get in touch with our consultants.

Will I get dedicated resources for my project?

We don't share developers among several projects. If you hire one of our eCommerce developers, they will work on your project as you need them to. We have flexible hiring models for you to choose from.

What after-sales services do you offer?

We support every eCommerce site or store we create, and are always accessible in case you discover any issues or need enhancements made to your eCommerce application. Brainvire offers full support and maintenance services.
700+

E-commerce Projects Live

$10M+

Transactions Everyday

800k+

Products

500+

B2B Clients