Shopping is absolutely fun, especially when retailers make it less complicated for consumers by offering them with the ease of buying. No one wants their customers to get frustrated, right? Eventually, the sales depend upon customer experience. Doesn't it? This is why retailers all over the world have started transforming their customer relationship by the means of offering a pleasant Omnichannel experience.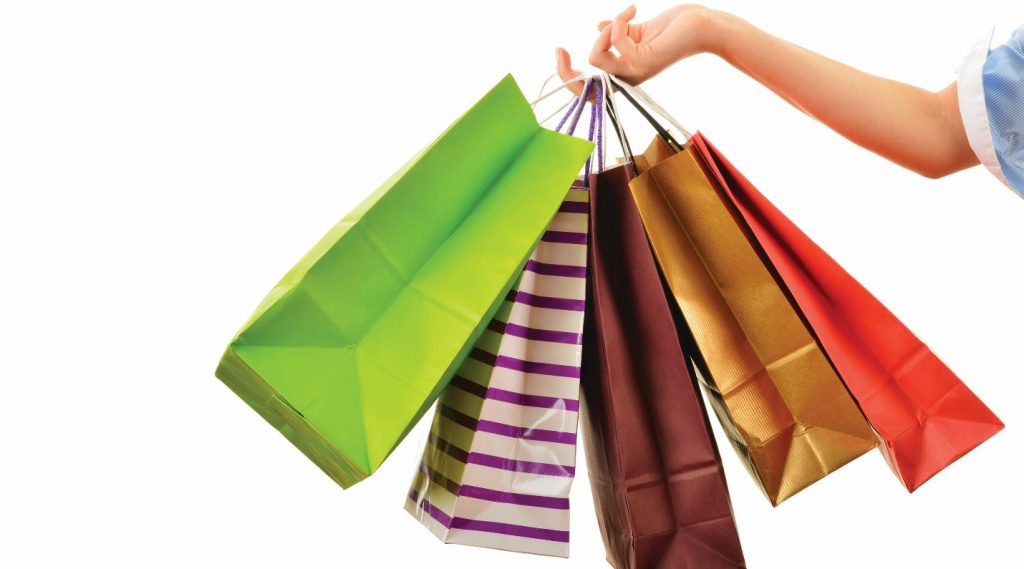 WHY OMNICHANNEL? One might ask.
Well, it's simple. With Omnichannel as its mean, customers are free to make purchases their preferred medium of sales settings. For instance, they can easily channel-hop among physical and online stores, email, call centers, smartphones, social media, etc. A customer's perspective always happens to be a challenge for retailers. But, Retail Omnichannel experience solves this issue as it offers a broader shopping approach to customers. They can communicate with a retailer, fetch more information on the product of their interest, and access easy product availability.
All in all, this experience rewards retailers by developing a more lucrative relationship with their customer. They can understand their customer's preferences and behavior in depth. Retailers can also target discount, product recommendations, and promotional campaigns directly to the targeted customers as per their needs. The goal of retailers is to create a simple, seamless, and consistent buying experience for the customers across the brand.
Do we have some established examples? Of course, we do!
In the past few years, leading iconic brands such as Apple, Argos, Carrefour, Clinique, Harrods, House of Fraser, John Lewis, Lancôme, Rebecca Minkoff, and Starbucks have become the best examples to have joined the Omnichannel bandwagon. One of the leading luxury fashion brand ALDO has become the latest to join the crew. These goliath retailers are ensuring that their physical stores and mobile app continue to feed into each other in order to enhance the shopping experience for customers meanwhile boosting the global sales.
Judging from the above description, it's quite clear that Omnichannel plays a vital role in simplifying the brand experience. How about we dig a little deeper in the subject? Sounds good, yeah?
The Phenomenal Shift to Omnichannel to Simplify Brand Experience
A few years back, retail used to move quite slowly. In fact, retailers often took more than a year to fetch a final product into the stores from the design stage. Moreover, it was more of a seasonal process, but the same model is no longer in use. Fast fashion has taken the reigns in its control. Consumers no longer walk in the stores as per the season! They'll wear long fur coats, and heavy boots in summer or fall if it goes with their outfit, it's that simple!
[caption id="attachment_25941" align="aligncenter" width="726"]
Family carrying shopping bags in mall[/caption]
The new mantra? See it, purchase it, wear it, and flaunt it!
Retailers are getting more precise with their inventory management. They're preparing the products to be available as per the customer's demand. It's no longer just about the product's faster availability. It's rather about being at the right time, right place, and the right location. To reach there, retailers have shattered the internal silos and barriers, which stifle communication and efficiency.
Online and offline distribution channels are no longer limited up to being run as separate business entities, and even if they are, customers aren't aware. For them, the retailers have made the entire experience a smoother one. The customers have become accustomed to noticing a single brand when they are shopping. There's no longer a friction between offline and online channels. It doesn't matter whether an individual is buying the over-priced VERSACE boots online or from the physical outlet. To the individual, all that matters is – it's a VERSACE BOOTS for crying out loud!
One of the fastest growing online retail segments is Luxury Retail. This impact is also a result of the previous reluctance of high-end luxury fashion powerhouses like DIOR, GUCCI, LOUIS VUITTON, MICHEAL KORS, MARC JACOBS and CHANEL opening online shops. They have introduced features like "push-to-store" and online inventory, prioritizing e-commerce for the first time.
In this pavilion, exclusivity doesn't exist, especially when it arrives at discoverability. Yet, let's just say no matter where customers start their hunt, 90 percent of retail sales continue to occur in the physical store, and 95 percent of all the retail goes to the store having brick-and-mortar locations. But, having said that, it's also true that physical commerce and mobile commerce are converging. 75 percent of shoppers are using their mobile device in the store, promoting the push-in store notifications.
Omnichannel strategies have specifically helped retailers of traditional brick-and-mortar stores to operate in a transforming consumer climate as online-based interaction is increasing.
Now as we've understood the growing trend of Omnichannel adoption by retailers, let's throw some shade on statistics concerning it.
Going Omnichannel – Let the Statistics Do the Talking
In the 1990s, the boost in online shopping was the first step of many, which revolutionized the entire status quo of the retail industry. Now the industry has evolved up to a point where consumers anticipate a seamless experience more often throughout the dealing channels with retailers. For instance, a recent study done by Forrester on European and US shoppers and retailers showcases that 71 percent of surveyed consumers consider the ability to see local inventory information for any online item as important. Moreover, 39 percent of survey respondents mentioned that they wouldn't prefer shopping from an outlet that lacks an online presence.
Omnichannel retailing, in general, enables the consumers to start a purchase in their preferred channel and finish it off in a possibly different channel of their choice.
Sure, 65 percent of shoppers choose to go for shopping in person, the retailers can certainly use the other channels to improve their in-store experience. They also use this to offer an avenue for customers when the physical outlets are unavailable. Also, the percentage of individuals who prefer online shopping are likely to boost as more individuals will become at ease with the technology.
Simply placing a catalog's electronic version on the company's official site doesn't count as an effective e-commerce solution anymore, let alone anything near retail Omnichannel. More and more companies are looking forward to different approaches in order to distinguish themselves by the means of creative mobile application usage or enhanced customized devices.
It's quite clear that Retail Omnichannel is the future. So, why not be a part of it, or better embrace it from the beginning?