The web development technology is the present age reliable and fully cross-functional combination of skill, technology and lastly accessibility to augment online business productivity. A huge set of effective solutions for integrated website development along with programming techniques and main coded languages such as ASP.Net, PHP, JAVA, AJAX, Java Script, HTML, Ruby on Rails etc. delivers the required boost for web-based profitable endeavors.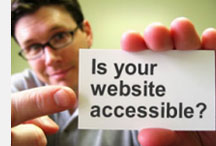 A website is said to be fully accessible when it serves the needs of the users irrespective of technology, conditions and limitations. Underestimating the concept of accessibility not only leads to loss of visitors but demeans the business goals too thereby resulting in incompetency when it lags behind in term of accessibility. Moreover, in this current business scenario, the Web Development Company must create web applications with enticing features which in turn leads to impeccable growth and expansion of the business in no time and ensuring quicker ROI.
In this article, we will see and understand the long lost importance of accessibility and ways to achieve it.
The types of limitations affecting the website usability:
Technological: There might be some reasons when internet connectivity is limited or speed might be very slow for a website to function effectively.
Hearing: The hearing limitation avoid a user from accessing any audio content of your website.
Physical: The physical limitations will limit a user to use any input device such as mouse or a keyboard.
 Why Accessibility is important?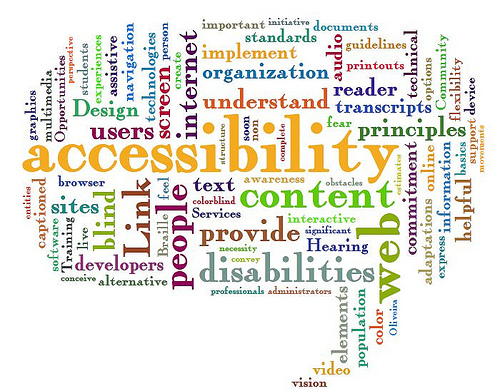 Accessibility improves conversion
Many websites concentrate only on increasing the number of visitors, when often if they have a simple problem with their website and if solved will lead to huge conversion rates and improve the site's bottom line at minimal expense. Website being an information portal is designed and developed to attract the potential visitors, convert them as a potential client and at the end earn profit. More accessible a website, the frequency and duration of visits on a website will increase thereby increasing the chance for sales.
Increased usability
Website accessibility and usability plays an important role in ensuring the website is effective. An accessible website includes a smooth navigation with good content which encourages the user to stay for a long period on your website thus ensuring optimum sales conversion.
No visitor-no website
One of the most crucial factor on which the success of any website depends is on the imperative group of target audience. A website will be termed as futile if it cannot be accessed, viewed or even understood by a visitor. Due to this reason a website should be developed keeping in mind a varied group of visitors who will be frequently visiting your website.
 Some important tips to improve a Website Accessibility

Creating sensible page titles and title attributes
The first thing a visitor encounter while the website is loading is the page title as it appears on the top of the search engine page list. This page title informs the visitor about the web page which he is supposed to visit and browse through. Having a specific and meaningful page title will make a user to visit your website and browse all the necessary information. Similarly, title attributes should also be meaningful, short and specific.
Visual appearance and content
Images form a very important part of any website, so it is necessary
to include visually appealing images with good content to provide better accessibility to a user.
Heading tags with meaningful website forms
Heading tags allows the visitor to jump from one section to another easily that's the reason it is always good to break the long pages into meaningful sections with logical headings so that the user can directly visit the desired section without wasting any time. The website forms should also be included as it is a communication medium on a website using which a visitor interacts with a service provider. Guiding a user through the filling process with the help of pop-ups about the information to be filled in the section and colors to show whether a user is filling it right or wrong will improve the user experience.