Imagine the Bank where you are your priority: the concierge greets you, and the dedicated team helps you whenever necessary. You are in a system designed around advice and learning and not simply ambitious and fundamental rewriting — services that instead respond to users' thoughts. 
When IDEO was hired for an enhanced branch experience, it was part of Scotia bank's design solution.
"If banks cannot truly be customer intimate, they are doomed to be just dumb commodities, acting behind the scenes, like utilities." - JP Nicols
The market's attributes from various stages formed distinct inventions' challenges. What unified them resulted in an excellent branch knowledge from the beginning to benefit banking customers' requirements and perspectives.
Banks and credit associations will require precise knowledge of track patterns to enhance the dealing to its most significant period. 
Royal Bank of Canada CEO David McKay recently stated, "If you keep doing the same old, same old, then we'll get the same outcome. So we have to approach this differently."
Scotia Bank requested IDEO for an equivalent human-centered process to Canadian markets. In addition, the client desired to experiment with the theory that all the departments should suggest identical products and services from that point. 
The theory is that the phrases "advise and expression" could deliver different benefits in Canada. Interviews by customers have indicated that direction is more than just extra self-service – they express various perspectives in diverse ways.
Global outcomes indicate that there is a movement to process acquisition dealings online.
Customer-facing processes don't rely only upon generation or payment. Instead, it concentrates on the position that the customer desires. Occasionally tellers are the right choice, but sometimes they are just tricky.
Verifiable certificates allow valued members to manage digital uniqueness and demonstrate community confidence. Discover digital assurance when a university grade and a healthiness certification to college. 
The customer experience is a journey where they get what they want at their convenience. So let's have deep dive into the digital banking experience.
Fintech Transformation Makes Its Way With Digital Services For Every Generation
Find links, understand what it represents, and start discussions about the problems. Digital Process Automation performs behind the settings for streamlined ventures and simplified integration. As a result, digital developments are moulding the APAC financial resilience services enterprise.
Envision you can open a bank account within five minutes without leaving the house. If not that, then what if a bank can tell whether a customer was carrying out an online transaction and not a fraudster, just by how a person ordered or stolen their mobile phone? And what if your bank utilised increased validity rounds to entertain you with their products?
These are some inventions HSBC has presented as an element of its digital transformation, motivated by the latest generation of mobile-native consumers. The bank emphasises fintech solutions to deliver a customer-focused experience in line with consumers' varying digital behaviour.
The exponentially increasing digital transformation means everybody utilises social media, mobile phones, applications, and other appliances to find and share with labels. That is in acceleration by the Covid-19 global pandemic, which has compelled individuals to live in an e-commerce business landscape as they cannot escape their homes.
HSBC's dedication to the creation and digital transformation is contemplated by its support of Hong Kong FinTech Week.

The bank's digital system is concentrated on four key components – access, attention, deals, and knowledge, to make a mobile-first "bank in your pocket."
HSBC has established itself as a forerunner in delivering digital banking experiences and expanding its technical abilities to achieve this purpose.
At the beginning of the year, HSBC founded 130 unique digital capabilities and created 2,500 new elements across digital platforms globally in its assets and personal banking requests. In addition, Hong Kong introduced nearly 100 new digital benefits and features last year, and over 80 have been implemented this year.
Building Relevant Customer Experiences
In the context of a COVID-19 Pandemic, customers expect quick, easy, and intuitive interaction with you online and beyond a physical bank branch in the future. The digital exchanges connect your customers with you to engage and act on your behalf.
Experience Cloud helps businesses introduce new product offerings quickly by connecting all experiences to data and connecting all interactions to a brand. In addition, the technology enables the acceleration of digital efforts through turn-key financing applications.
Accelerating Digital Transformation
All aspects of the way you interact with customers have been fundamentally altered. For example, almost half of bank customers were branch-dependent before the global crisis. The report also found that digital customers tend to be less pleased with their banking experiences and focus mainly on improving digital engagement.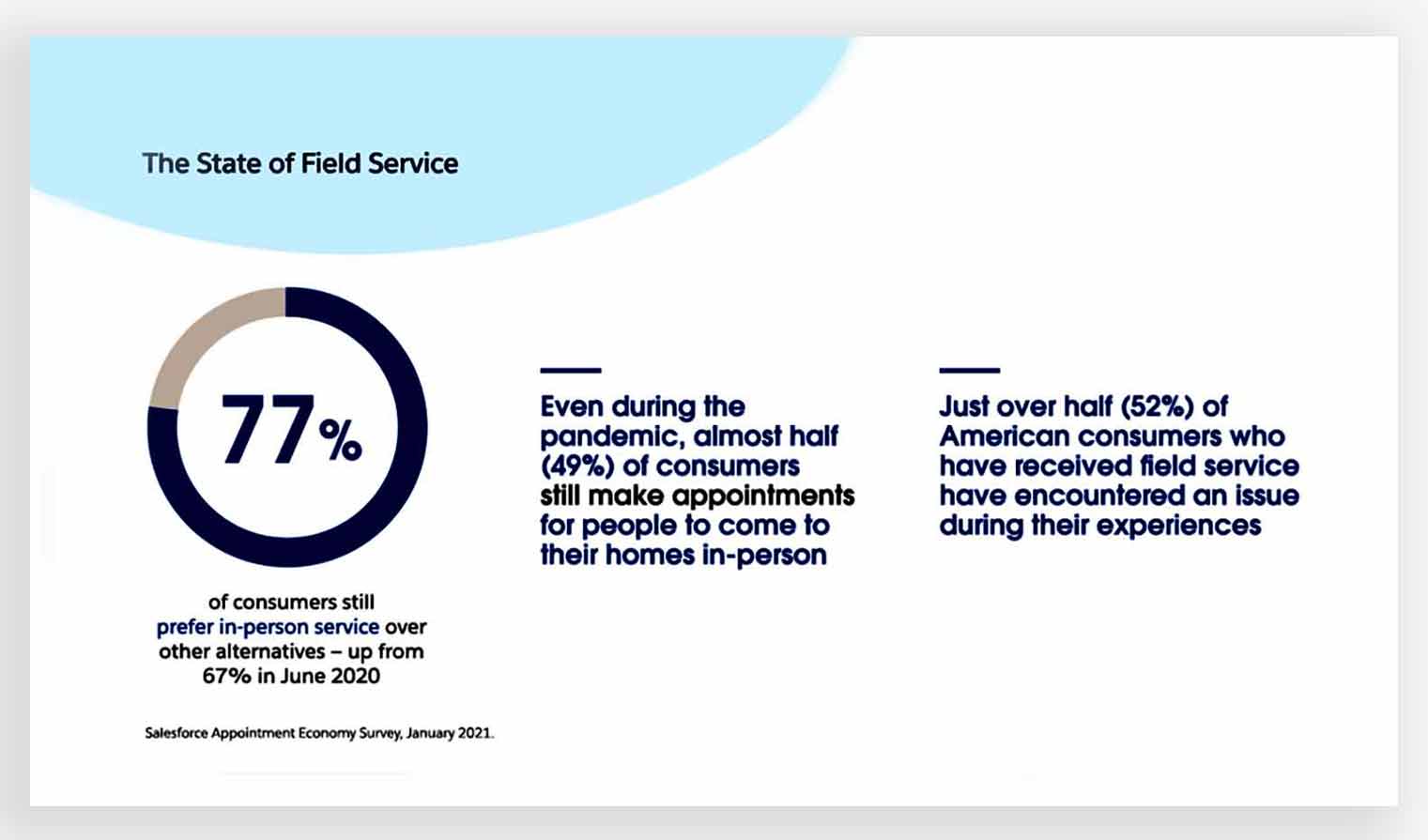 It would be best if you planned for the future. Salesforce Research shows 77% of customers believe Pandemics increased their expectations for digital capability. 
Research And Discovery
To guide the outcome in Latin America, our team spent several weeks touring the destination country, talking to customers, non-customers, banking staff, and culture specialists. 
We also talked to extreme users who did not use presents banks and stayed under the bed and others who held multiple accounts at various financial institutions. Our study observed the institutional distrust and the general banking environment, which sometimes failed to provide actual customer needs.
Reimagining The Digital Experience
In the current economy, everything is analysed and monitored from the innards out by government officials, business owners, shareholders, and regulators to ensure that these changes get the desired effect.
Homegrown platforms cannot respond quickly to the high demand for information with a quick response to an increased request for information. Customers want simple, convenient digital banking services that they can use in almost any situation.
Impacts
In Mexico City, Scotiabank launched the first four pilot branches in its new design. As a result, sales have grown dramatically above the national average, and teller transaction rates have decreased significantly more than in other cities.
This concierge service has been exceptionally successful, with staff feedback about its surroundings being positive. However, perhaps the most transformative was promoting the bank as an effective platform for improving financial literacy.
Managing For Change
Zions Bancorporation wished to implement a connected digital experience solution. Zions Bank was faced with the challenge of implementing a new streamlined application process for its loan program that would allow for a rapid expansion of its operations. 
The bank used Salesforce Experience Cloud for the task. ZionsBank has benefited from the ability of ExperienceCloud to build digital touchpoints for their clients quickly.
The New Branch Experience
Our initial steps were introducing customer service and the welcome porch at the front of the branches. However, Latin American customers prefer traditional services rather than digital communication. 
Therefore, the concierge assisted primarily in providing services to customers through ATMs online and mobile banking systems. Moreover, we infused our customer's journeys with touch-points, which built customer trust with branches.
Digital Banking Reimagined
Neobanks have been in the market since 2017 in Europe. And from that point, the overall sector is delivering profitable prospects with enormous valuations and user command. 
According to Zion Market Research, the Neo bank market, esteemed at $18.6 Billion as of 2018, will be recording a CAGR of approximately 46.5% between 2019-2026, causing around $394.6 Billion by 2026.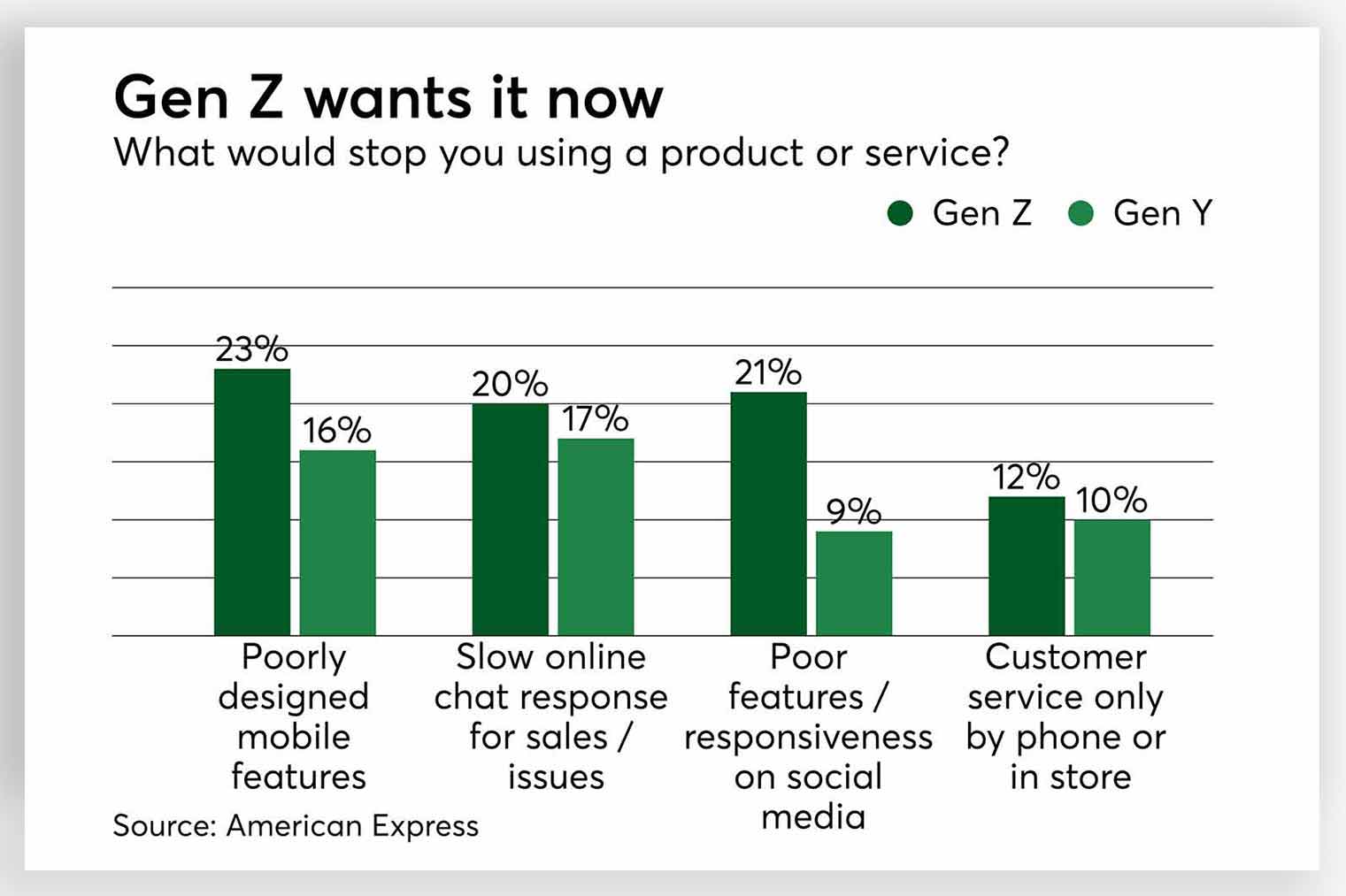 The stats show that Neobanks are mounding the previously underbanked people that, on a heightened level, contain Gen Z & Y and the financially whole population of the society, delivering a broader range of financial improvement.
Generally, Challenger banks show both individual and business accounts. Massively digitised to cater to current-day consumer markets, the tech-driven benefits drew many customers underserved by the standard retail banks, with a growing balance sheet as their excellent KPI.
While Neobanks also trade with individual accounts and usefulness, they focus on small and medium enterprises (SMEs) and latest-age startups. They introduce themselves as banks and fintech communities that cater to a corporate vision.
Consider Neobanks as a tech-startup that concentrates on frictionless customer expectations via Product Management and quick iterations caused by a growing user base as its direct KPI.
As for fintech, there is no proper basis, but down is periodic elements that tell them separated:
Physical Presence

Banking Licenses

Products and Services
The first distinguishing factor is their bodily existence. Fully cloud-based and digital, Neobanks uses web media and mobile-based apps as the significant points of consumer feedback communication. But, at heart, they are interchangeable with a simplified explanation, especially for SMEs and startups.
The most significant benefit is flexibility and key to a broad spectrum of services, such as payroll, expense control, and automated calculation.
On the other hand, Challenger banks also leverage technology to plan banking methodologies. However, they also carry a brick-and-mortar physical reality on a microscopic scale. 
They vary from Neobanks because they have banking support that permits them to deliver and house an overload of standard banking assistance on a digital scale.
From a customer's perspective, Challenger banks and Neo Banks are employed interchangeably because, for most people, withdrawals, transfers, account viewing is the regular touch-points in banking and can be done with any of them.
Contrarily, the distinction comes to rays for the small regular exchanges like:
A loan

A mortgage

An overdraft
These lending benefits can only be offered by approved Challenger banks whose customers generally want the usefulness from the federal protection accounts.
While the global digital transformation equally depletes the banking sector, maximising financial and internet Avison is coping nicely. 
And this is precisely why it is the correct term for Fintech(s), Challenger Banks, and Neobanks to create their path up the ladder by taking new chances and donating to the digitally developing banking margin.
However, with technology progressing rapidly, Challenger banks and neobanks must invariably step up their game to remain appropriate and frictionless. In comparison, current ones use modern infrastructure, more recent ones born from banking inventions that succeed on the latest technology.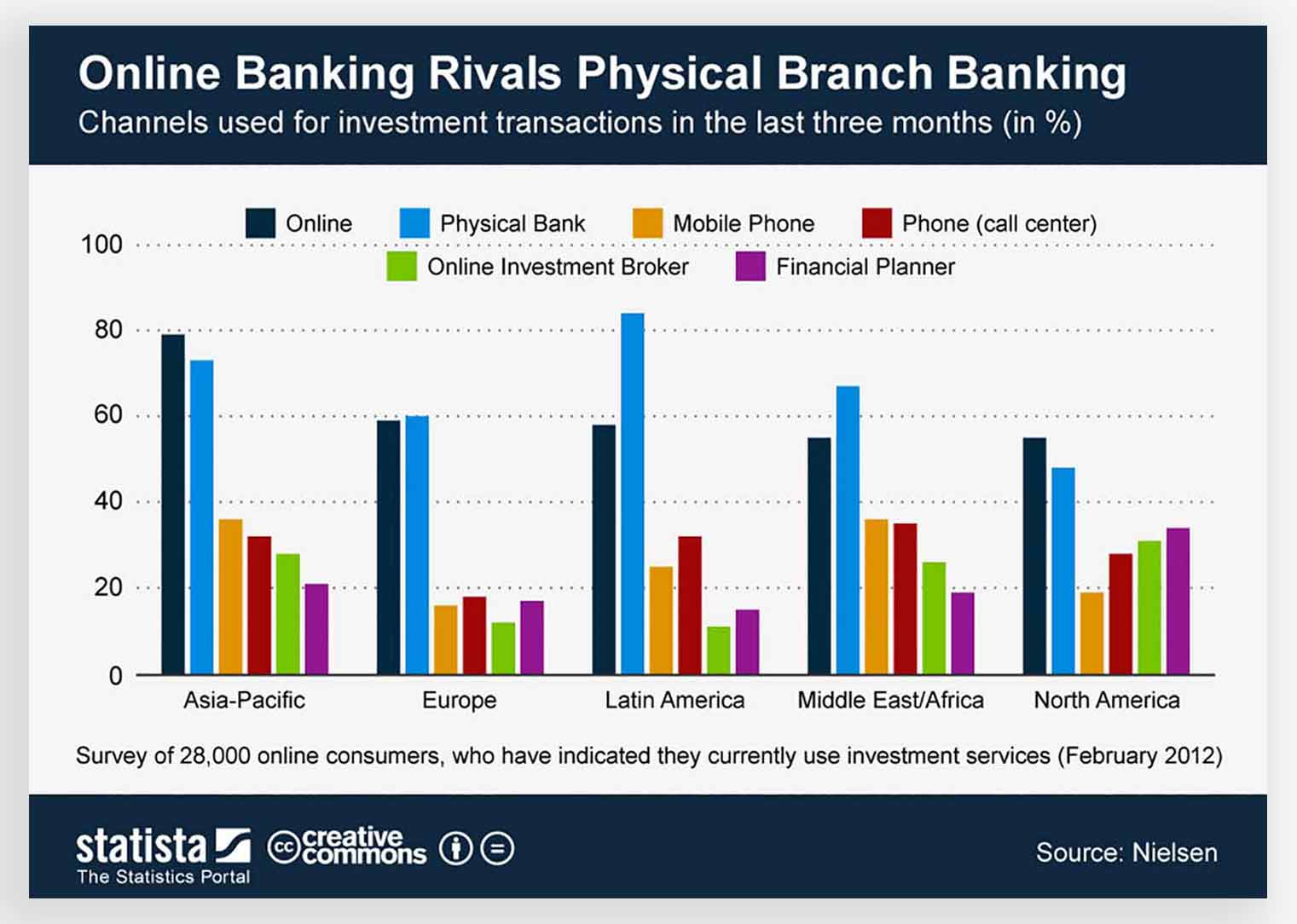 All in all, this fast growth in the number of unique Neobanks and Challenger banks is here to remain. Therefore, the most helpful way to guide this new banking era is through a partnership with likewise concentrating help to create an ecosystem for further-age Neobanks and Challenger Banks.
Furthermore, with COVID-19 positioned to show remarkable transformations in the eye of complete digital banking, Challenger banks and Neobanks will recreate a pivotal position in the banking industry.
Entire Digital Banking Experience Is Eventually Been Reimagined
Every aspect of how financial institutions interact with customers has changed. Like the rest of banking, it is expected that banks will begin to move towards the new digital channels by 2025. The move has been an important wake-up call for the banking industry primarily focused on digital transactions.