In Saudi Arabia, Handyman (Maintenance Manager), a top service provider, is working to completely transform the maintenance business by providing services such as appliance repair, HVAC system maintenance, plumbing, and pest control. With a focus on delivering exceptional service and making every client happy, Handyman has embraced digital innovation to boost their offerings and adjust to the new normal in the wake of the COVID-19 epidemic.
The general use of e-commerce platforms is crucial in the current economic climate. Handyman appreciates the value of constant communication with excellent service to their clientele. Their goal is to simplify their clients' lives by providing them unparalleled ease and enjoyment via digital platforms.
Handyman stands apart from the competition thanks to its commitment to providing its clients with advanced upkeep options. They get those household appliances to last longer and function better with regular maintenance. Handyman has earned the confidence of a wide variety of customers in the Middle East by providing exceptional service across a wide range of needs.
Customers were hesitant to seek emergency repairs while the COVID-19 epidemic continued. Handyman sought Brainvire's aid in establishing a powerful retail e-commerce solution to serve their clients better. Brainvire did extensive study and analysis to conform to the client's specifications and satisfy their needs.
Brainvire's recommended fix involves building a state-of-the-art multi-vendor product-selling marketplace and a feature-rich e-commerce platform with alterations made in Odoo, an all-encompassing company management system. This was meant to help Handyman with their problems and achieve their objectives of better productivity and service for their customers.
Using Odoo Expertise to Boost Productivity and Satisfy Clients
Handyman was full of hopes and dreams when they chose to launch Odoo. They were primarily concerned with boosting productivity and making the client experience better. Let's examine their goals in further detail:
- Handyman aimed to reduce the time required to complete each service call. They wanted to provide faster service to their clients, so they worked to decrease the time it took to respond and solve problems.
- The company wanted everyone to know what was happening with their purchases and service inquiries. Customers and employees needed a system that gave them constant access to information. In this approach, all parties involved in service might stay in the loop about its status and delivery.
- Increased departmental synergy and cooperation was one of Handyman's primary goals. They hoped that they might boost productivity by developing a system that made it simple for everyone on the team to talk to one another and share information.
- Integrating across departments was highlighted as a critical need for achieving optimal workflow. Handyman sought to improve communication among its in-house field technicians, call center agents, buyers, and stockroom personnel. Having everything in one place would improve efficiency and decision-making.
- Handyman's technicians and field workers needed an answer that would let them look up precise client locations through Google Maps. It would cut down on travel time and boost productivity.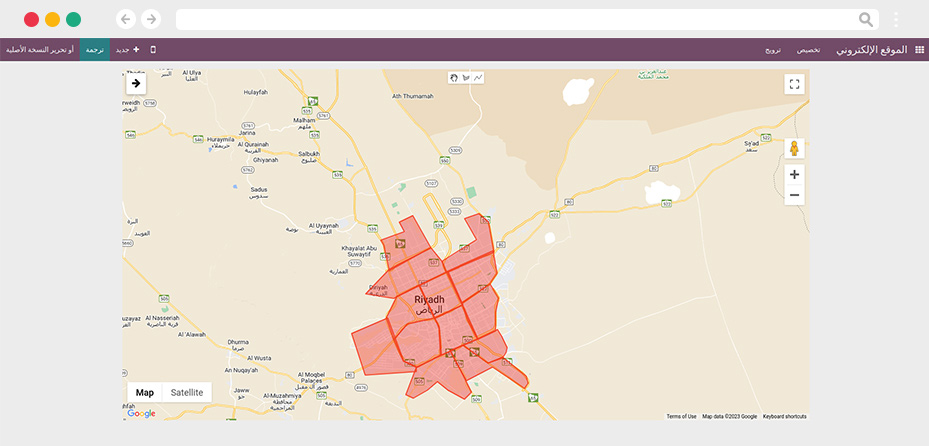 - Handyman placed a premium on seeing its field workers' availability in real-time for customer service. Before allocating service requests, they needed to find out who was available. They were able to give resources more efficiently and provide clients with more reliable estimates of when they might expect their requests to be fulfilled.
- Handyman's goal was to streamline the estimate and preparation phase of buying in-demand replacement parts. They needed a system to help their purchasing department organize and acquire the necessary stock quickly and easily.
- The company's storekeepers needed an efficient system to track inventory with as little human interaction as possible, so the company went looking for one. They aimed to implement an automated stock tracking system to maintain optimum stock levels.
Handyman hoped that by responding to these concerns, they might improve their business and provide even better service to their loyal clientele.
Identifying the Problems and the Rationale for Changing Course  
One major problem Handyman had was that each service request required work to be done twice, once by one department and once by another. Consequently, it became more challenging to get things done quickly and accurately. Without a simplified approach, employees waste time doing the same steps again.
Another difficulty was coordinating the many software packages used throughout Handyman's operations. The service request process was managed in silos, with each division responsible for its system. It hindered teams' ability to interact and coordinate due to the absence of integration. Verifying data in several places was an extra step that took time and effort.
As a result, Handyman looked for a consolidated answer that would standardize their procedures, cut down on wasteful repetition, and tie together their various software platforms. They needed a hub where all the teams engaged in the service request lifecycle could easily communicate, collaborate, and stay up to speed on any developments.
With a unified software platform, Handyman intended to streamline operations, eliminate unnecessary steps, and increase output. There would be less room for mistakes and more time for productive work if teams could share information and procedures more efficiently. This all-encompassing answer would enhance service delivery, make customers happier, and provide the groundwork for expansion.
How did Brainvire help, exactly?
To address the problem of work duplication and fragmentation of IT systems, Handyman has implemented a comprehensive solution based on the Odoo platform. 
Reducing Duplicate Walkthroughs using Integration
Merging the many Odoo instances used by Handyman's various departments allowed the firm to simplify its operations. The combination of these two platforms greatly facilitated the service request process. With everything in one place, teams can work together more effectively and make better use of real-time data.
Now that they have Odoo, Handyman has better insight into developing all service requests. Due to the system's centralized design, customers and the Handyman team could monitor the status of their orders and service requests. This transparency allowed us to have better conversations with our clients and clear up any misconceptions that arose.
Odoo's centralized system allowed for seamless real-time collaboration among Handyman's several departments. Teams could interact and communicate information more effectively without double-checking various databases. The streamlined communication and cooperation decreased response times and increased efficiency throughout the service request process.
Accessing the Availability of Field Workers in Real-Time to Enhance Service Quality
In order to speed up responses and enhance the quality of service provided to customers, they combined Handyman's real-time field staff availability feature with a planning module.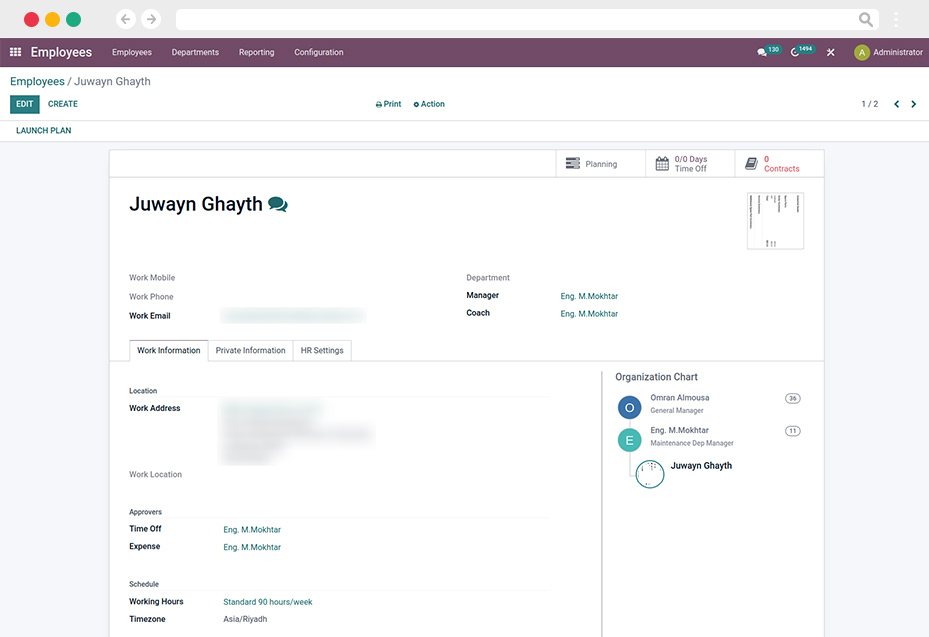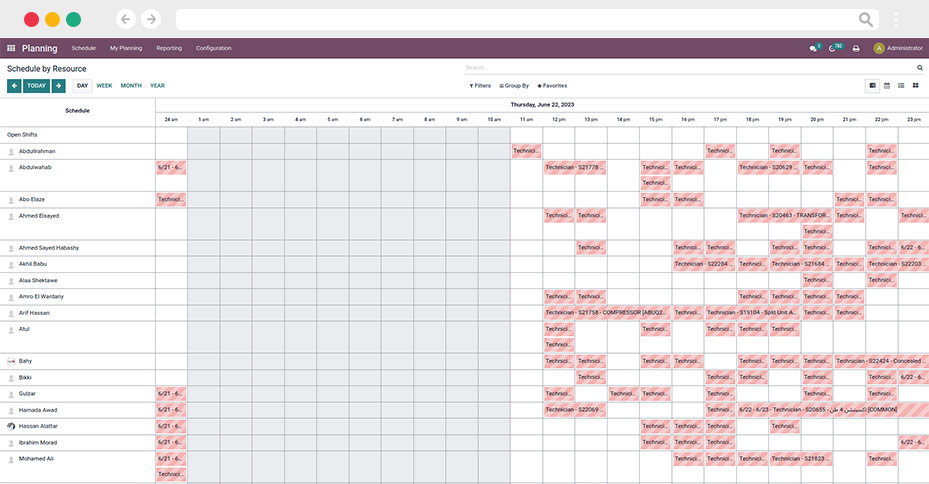 The benefits of this method include the following:
- Handyman was able to monitor the accessibility of its field workers in real time once they set up the system. Because of the planning module's convenience, customer requests may be swiftly assigned to available workers. 
- By checking their field workers' real-time availability, Handyman could guarantee that they would be there when they said they would. To avoid overpromising or falling behind schedule, this helped offer more accurate predictions of when they may apply for services. Also, clients might be given reliable delivery time estimates.
- Service scheduling is now simple with the help of the scheduling module. The Handyman team could plan appointments in under a minute since they had immediate access to the availability of field personnel. This more straightforward method and fewer manual stages resulted in faster response times and improved customer satisfaction.
The iOS Market and the App Store by Apple
With the release of the Handyman module for iOS, Odoo, a complete company management software, has increased its services. This cutting-edge component is an app and marketplace, making purchasing and monitoring services easy.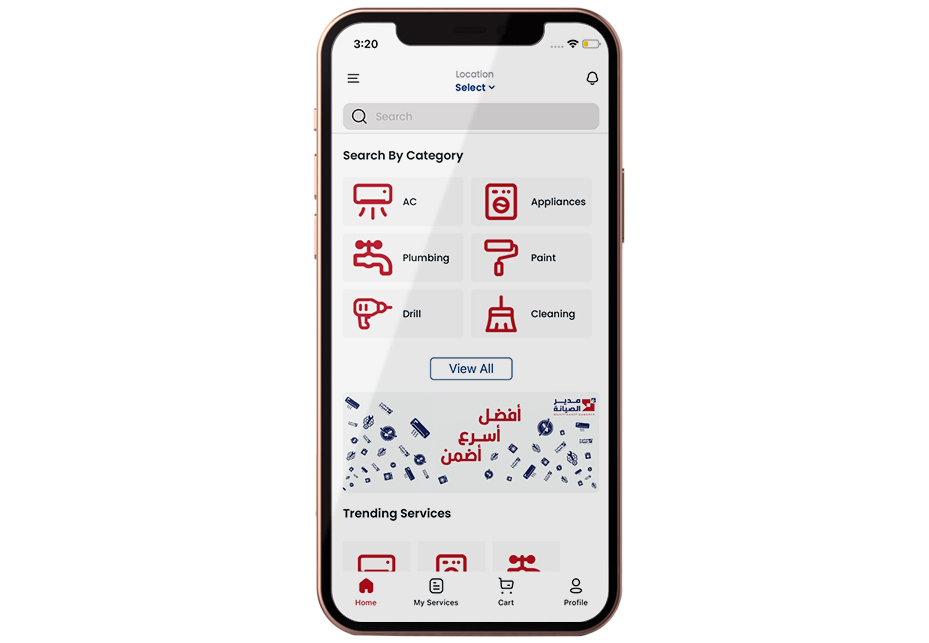 The Handyman module improves openness and productivity in service delivery by using Odoo's many powerful capabilities. In addition, customers appreciate the ease with which they can arrange appropriate appointment times that suit their needs. The Odoo Handyman module streamlines managing and acquiring handyman services for companies and consumers.
Improved Productivity via Streamlined Methods
The Odoo module introduced several new processes to improve group efficiency significantly. These included using automation to manage time and resources better, effectively delegating tasks to multiple teams, and improving efficiency.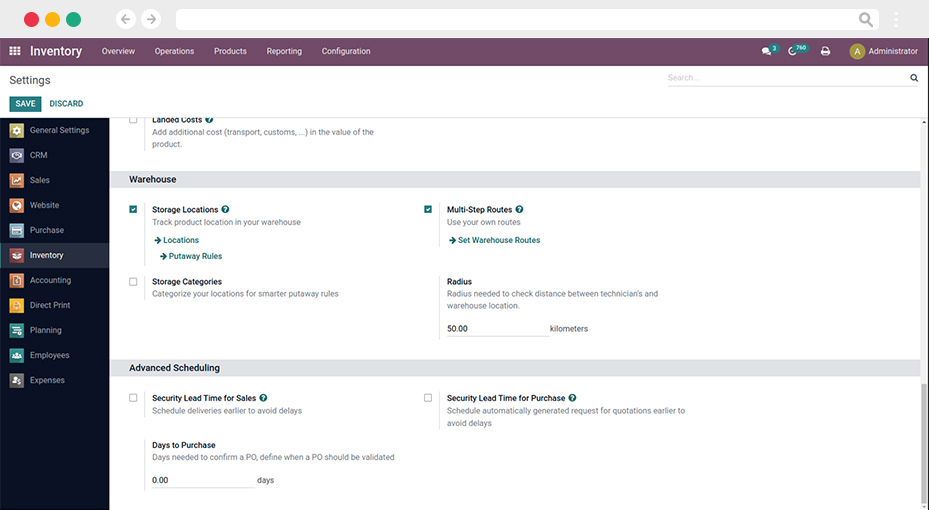 The team's productivity and effectiveness skyrocketed after implementing these changes. Putting these practices into place at Handyman was crucial to increasing productivity and accomplishing exceptional outcomes.
Automation of the Office Supply Store and Purchasing
Handyman's success may be attributed to the company's implementation of coordinated automated inventory and purchasing administration systems. This automation made getting replacement parts easier. A geo-location-based allocation method was developed to ensure optimal supply management and consistent request wait times.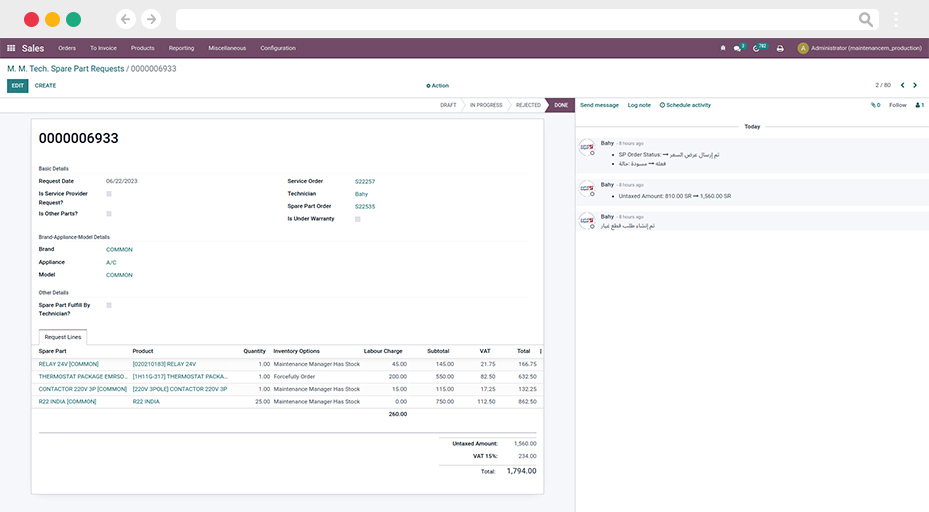 Connectivity for Customer Service
Brainvire integrated many communication channels with Odoo's server infrastructure to boost support quality. The firm incorporated WhatsApp, an SMS gateway, and Firebase Push Notifications to facilitate better communication between Handyman and its customers.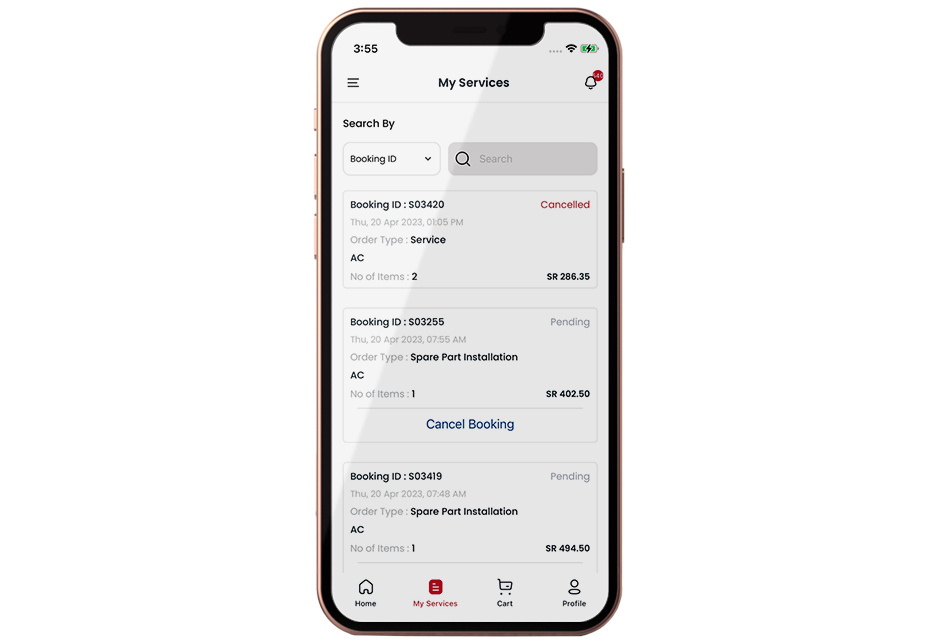 Together, these improvements improved both the efficiency and effectiveness of Handyman's stockroom and purchasing operations and the standard of service it offered its clientele. The iOS app and market provided a user-friendly experience, while streamlined processes and automated tasks boosted efficiency. Thanks to the streamlined communication and support made possible by the linkages, clients were left satisfied.
Conclusion
Handyman's journey with Odoo has been a transformative one. By embracing digital innovation and leveraging Odoo's comprehensive solutions, they have revolutionized the maintenance industry in Saudi Arabia. With their commitment to customer satisfaction and the ability to adapt to changing times, Handyman has strengthened its position as a trusted and leading service provider in the Middle East.