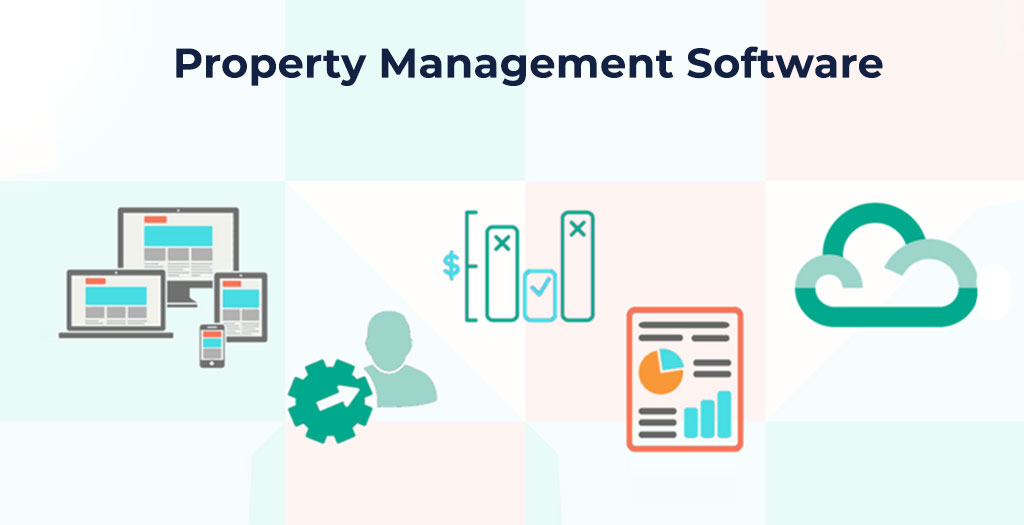 Property management software is the go-to solution for real estate professionals looking to streamline their management operations. This user-friendly tool is designed to assist managers, landlords, and property owners who self-manage their rental properties in terms of maintaining tenant information, tracking rental income and expenses, and generating reports. The software is suitable for all commercial, residential, and industrial properties.
Real estate investors who own multiple properties and large property management companies that manage various properties on behalf of other owners also benefit from the software's advanced features and automation capabilities.
With property management software, collecting rent, maintaining properties, and dealing with tenants become less daunting and time-consuming, allowing users to "work smarter, not harder."
The software also enables real estate professionals to stay on top of their game by providing real-time insights, performance data, and analytics to help them make data-driven decisions and "see the big picture" of their properties' portfolios.
The Targeted Audience of Rental Property Management Software
Unlock the full potential of your real estate portfolio with the all-inclusive property management software. The tools are tailored to elevate your business and streamline your operations from commercial to residential and everything in between. Have specific needs or concerns? Let's chat and find the perfect fit for you!
Multifamily
Use the boundless possibilities of your multifamily property ventures with a holistic, seamlessly integrated solution. From streamlining daily operations to boosting security and reducing costs, the multifamily property management platform offers many benefits to empower your business growth.
Commercial Real Estate
Unleash the unlimited potential of your commercial property empire with a comprehensive, seamlessly integrated Real estate management software solution. From speeding up leasing cycles to maximizing revenue and providing invaluable insights, the solution empowers you to enhance customer service and elevate your business to new heights. 
Affordable Housing
Elevate your affordable housing operations and improve resident services with a comprehensive software suite, expert consultation, and tailored training. Optimize staff performance, increase efficiency and enhance your overall impact in the community with the affordable housing solution. 
Coworking
Leverage your coworking business with an advanced, all-in-one management platform. From boosting revenue and cutting costs to expanding your space and delivering exceptional member experience, the solution empowers you to elevate your coworking business to new heights.
Single-Family Homes
Streamline the management of your single-family rental properties with an all-inclusive software solution. From accounting and maintenance to tailored tools that cater to the specific needs of single-family homes, the property management software empowers you to efficiently and effectively manage your rental portfolio.
Condo, Association, or Co-op
Elevate the management of your condominium, association, or co-op with an all-encompassing, interconnected software solution. From streamlining daily operations to boosting security and reducing costs, the HOA software offers a wealth of benefits to empower your organization's success. 
According to a survey by the National Apartment Association, 70% of property managers said that property management software helped them increase efficiency, and 58% said it helped them save money. Also, property managers using property management software were found to be able to rent units 14 days faster than those without such software.
Unlock the Key to Effortless Real Estate Management: Solutions for Every Challenge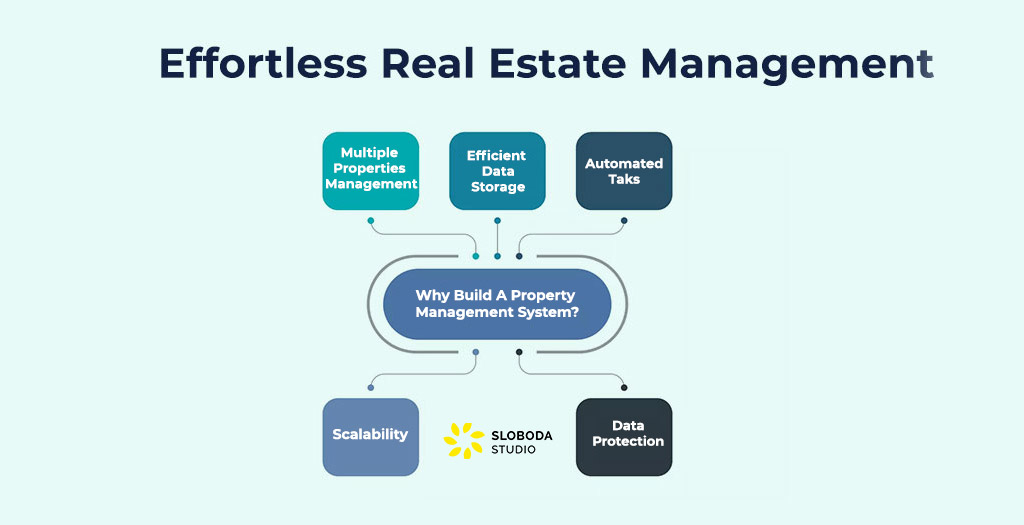 If you would like to understand this thoroughly, let us deep-dive into how our client Tridal Group was dealing in the market. They are a Canadian real estate development company specializing in building high-rise residential condominiums. The company is one of the largest condominium builders in the Greater Toronto Area (GTA) and has been in business for over 85 years. They focus on building sustainable, energy-efficient communities in prime locations across the GTA. They build residential, commercial, office, and institutional buildings.
Let's talk about how our team helped them provide a comprehensive and easy-to-use platform for tenants, landlords, and property managers, which allows them to streamline the rental process and stay connected in one place.
1. Property Management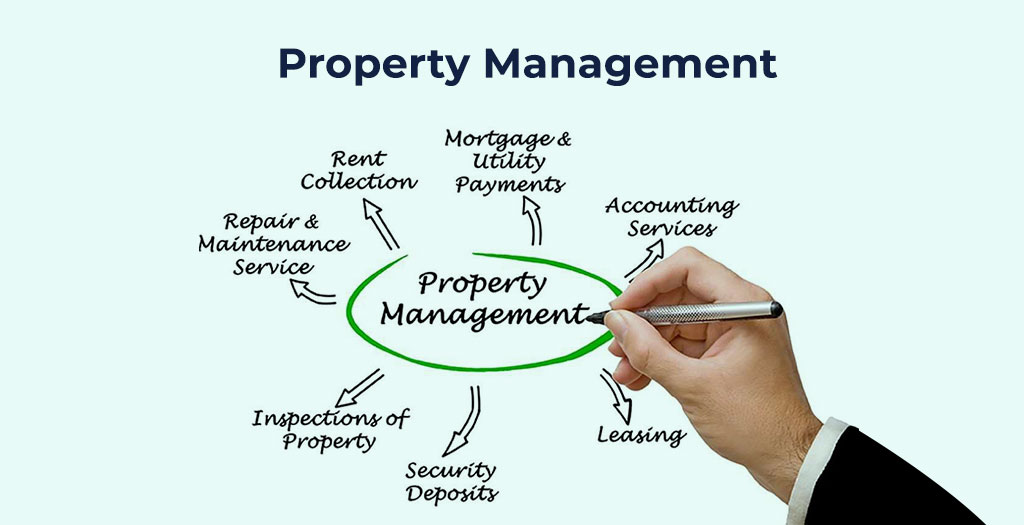 We helped their website offer a wide range of features to aid tenants in finding and applying for rental properties while providing property managers with the tools they need to manage properties more effectively. 
This management software offers a user-friendly interface and search capabilities to help tenants find the perfect rental property. It includes a variety of filters to help tenants find the right location, price range, and a number of bedrooms and bathrooms. Additionally, the website contains detailed property descriptions and photos, along with information on nearby amenities and schools, to help tenants make an informed decision.
The Key Features of The Property Management Software
Rental Listings: The website features detailed listings of available rental properties, including information on location, amenities, floor plans, and photos. Tenants can use the website's search filters to find properties that meet their specific needs, such as location, number of bedrooms and bathrooms, and price range.
Online Applications: Tenants can apply for rental properties online through the website. The application process is simple, including the ability to upload supporting documents, such as income verification and references.
Online Rent Payment: The platform allows tenants to pay their rent online securely in an encrypted manner, using a credit or debit card or other online payment methods. Tenants can view their payment history and upcoming payments and download their invoices in their dashboard.
Maintenance Request: Tenants can submit maintenance requests through the website and track the status of their requests. Property managers can also use the website to schedule and track maintenance tasks, such as fixing leaks or repainting units.
Communication and Collaboration: The website allows tenants and property managers to communicate with each other through a secure online portal. This can be particularly useful for resolving issues, such as maintenance requests or rent payments.
Property Management: The renting site provides a property management portal for the managers to view detailed information about their properties, including occupancy rates, rents, and revenue. Managers can create and track maintenance requests, set rent prices, and complete lease agreements.
Reporting: It provides property managers with detailed reporting on their properties' financial and occupancy data, enabling managers to make informed decisions about their properties.
Mobile-Friendly: You can have the rental website mobile-friendly, allowing tenants and property managers to access the website from any device with an internet connection.
2. Corporate Space Rentals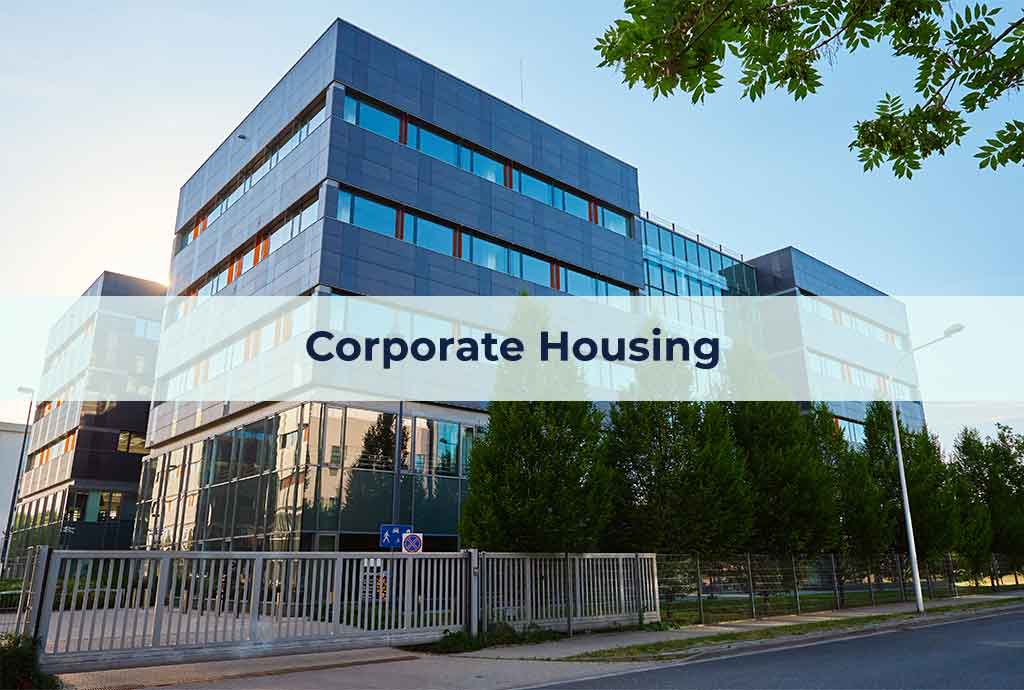 At our company, we understand the importance of providing top-notch corporate housing for business travelers. We know that the value of service goes beyond just the cost - factors such as time, service quality, and communication all play a crucial role in determining the overall productivity of your employees. We've created a comprehensive corporate housing package to address these concerns. 
Note: This feature is not limited to business purposes. You can lease the house for a few months, even for your family. 
We have also helped our client furnish a corporate package for furnished accommodation for business travelers. The package is designed to help companies manage the details of corporate travel and provide their employees with comfortable and efficient accommodations. 
Benefits of Using Commercial Property Management Software
Commercial property management software allows any real estate company to provide a luxury rental complex that offers corporate housing options for business travelers. Some of the features of their corporate housing package include:
Furnished and Equipped Accommodations: The units are fully furnished and equipped with all the necessary amenities, including high-quality linens, comfortable furniture, and modern appliances, making it a comfortable home away from home.
Convenient Location: The properties are typically located in key urban areas, providing easy access to transportation, shopping, dining, and entertainment options.
Short-term Leases: These sorts of platforms offer short-term leases to accommodate the needs of business travelers.
High-Speed Internet: The accommodation includes high-speed internet and cable services, providing fast and reliable connectivity for employees to stay connected and productive.
Onsite Amenities: They have a range of onsite amenities such as a fitness center, swimming pool, sundeck, BBQ area, and community room, all this available to corporate housing tenants.
Personalized Service: They provide personalized service through an account manager who can work with companies to create a tailored corporate housing package that meets their specific needs.
Additional Services: The service providers offer other services, such as concierge services and housekeeping assistance for corporate housing tenants to make their stay more comfortable
Security: They gave users secure and safe housing for business travelers through security cameras, keyless entry systems, and 24/7 surveillance.
Parking: They offer corporate housing tenants indoor and outdoor parking options, including covered and uncovered spots and electric vehicle charging stations.
Though you should note that the specific amenities and services might differ depending on the location, please check with the particular property for more detailed information.
This package is available to companies looking to provide trusted furnished accommodation to their employees while on business trips and looking to cut costs on corporate travel. Interested companies can complete a Corporate Client Form to request a tailored corporate package, and one of the dedicated professional Account Managers will contact them with more details.
3. Online Property Manager Software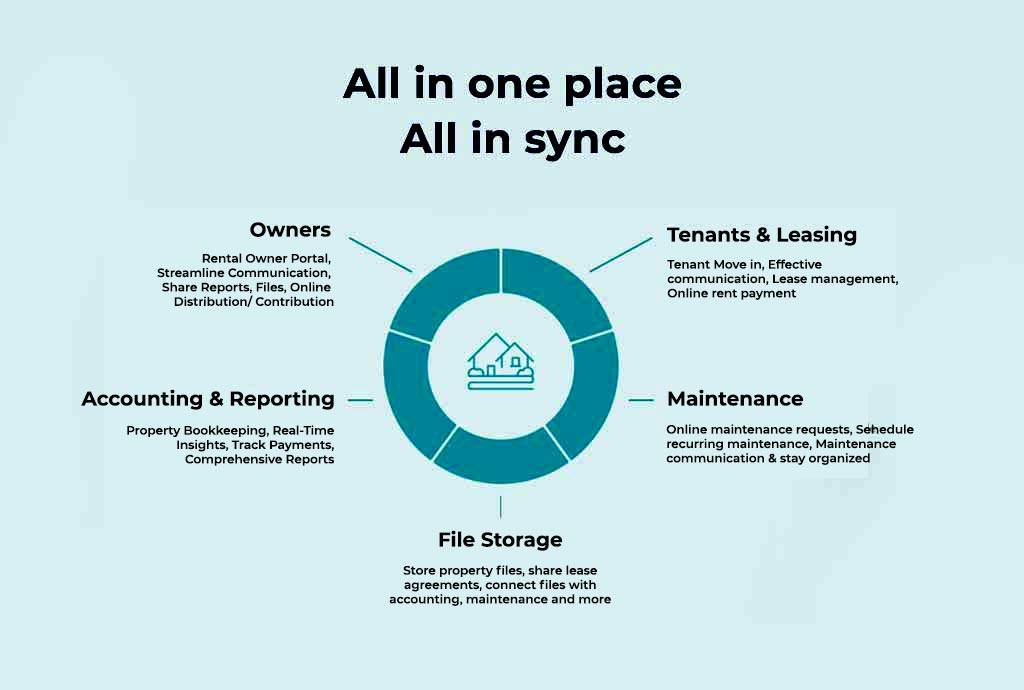 This segment can help a lot of property owners as online Property Managers. 
The tool provides landlords and property managers with a range of features and tools to help manage their properties, including:
Tenant management: This feature allows you to keep track of tenant information, such as contact details, lease information, and payment history.
Rental unit management: This feature allows you to manage your rental units, including information on the unit's location, availability, rent, and lease terms.
Maintenance management: This feature allows you to schedule and track maintenance tasks, such as repairs and cleaning. You can also assign tasks to specific individuals and set reminders to ensure that tasks are completed on time.
Accounting and financials: This feature allows you to track income and expenses, including rent and utility payments. You can also generate financial reports and export data to other accounting software.
Marketing and leasing: This feature allows you to create marketing campaigns to promote your properties and find new tenants. You can also track leads and create custom application forms.
Mobile App: The mobile app of the Property Manager allows you to access important information and manage your properties from anywhere; this can include responding to maintenance requests, tracking income, and managing your tenant information
Real-time reporting: This feature allows you to access real-time performance data and insights on your properties, such as occupancy rates, revenue, and expenses.
Advanced Automation: This software has advanced automation capabilities that allow you to set up custom workflows and automate repetitive tasks, such as rent collection, lease renewals, and maintenance schedules. This could save time and reduce errors.
Customizable: The software allows you to customize the software to match your needs, including custom fields, forms, and reports.
It's worth noting that these features vary from your plan and provide a free trial for their software.
Optimizing Operations with Software for Property Management
In conclusion, property management software is a game changer for real estate entities. Property management software for small landlords can help you save time and money while increasing revenue by streamlining workflows, centralizing data, and improving communication with tenants. 
In addition, automated features, real-time reporting, and online bookings can enhance your marketing and leasing efforts, increasing occupancy rates. So don't wait; switch to property management software today and watch your business soar.