Our Brainers appreciated the unconditional expertise and guidance from our female employees and celebrated International Women's Day at Mumbai and Ahmedabad premises.
To begin with, almost 30% of Brainvire's workforce accounts to be women and we aim to increase this percentage up to 50% in the coming years. We have a higher percentage of women in senior leadership roles compared to what we see currently.
We have emphasized work since it was a tough challenge for women to work from home. A woman is not just an employee when at home, she is entitled to the responsibilities of a mother, a daughter, a daughter-in-law, and a wife. Regardless of all these personal responsibilities, our female workforce has delivered improved productivity.
They have never compromised on the quality of their work. We are proud to share that our female staff wasn't reluctant to step into the office premises in the need of the hour during the lockdown.
With young infants at home and senior citizens, they still walked into the office to make important business decisions. This unconditional support has led us towards the Company of the Year Award. Our female Brainers are the strong pillars of Brainvire.

These females are the epitome of confidence, wisdom, and grace and this is visible from their contribution to their work. At Brainvire, our female staff offers equal participation in Brainvire's success.
Simultaneously, we also offered flexible working hours to female employees considering the additional responsibilities entitled to them. This gave them a breather to strike a balance between personal and professional life.
Brainvire aims to empower women leaders and hence has altered work policies that allow women to stay focused on work and eliminate work stress.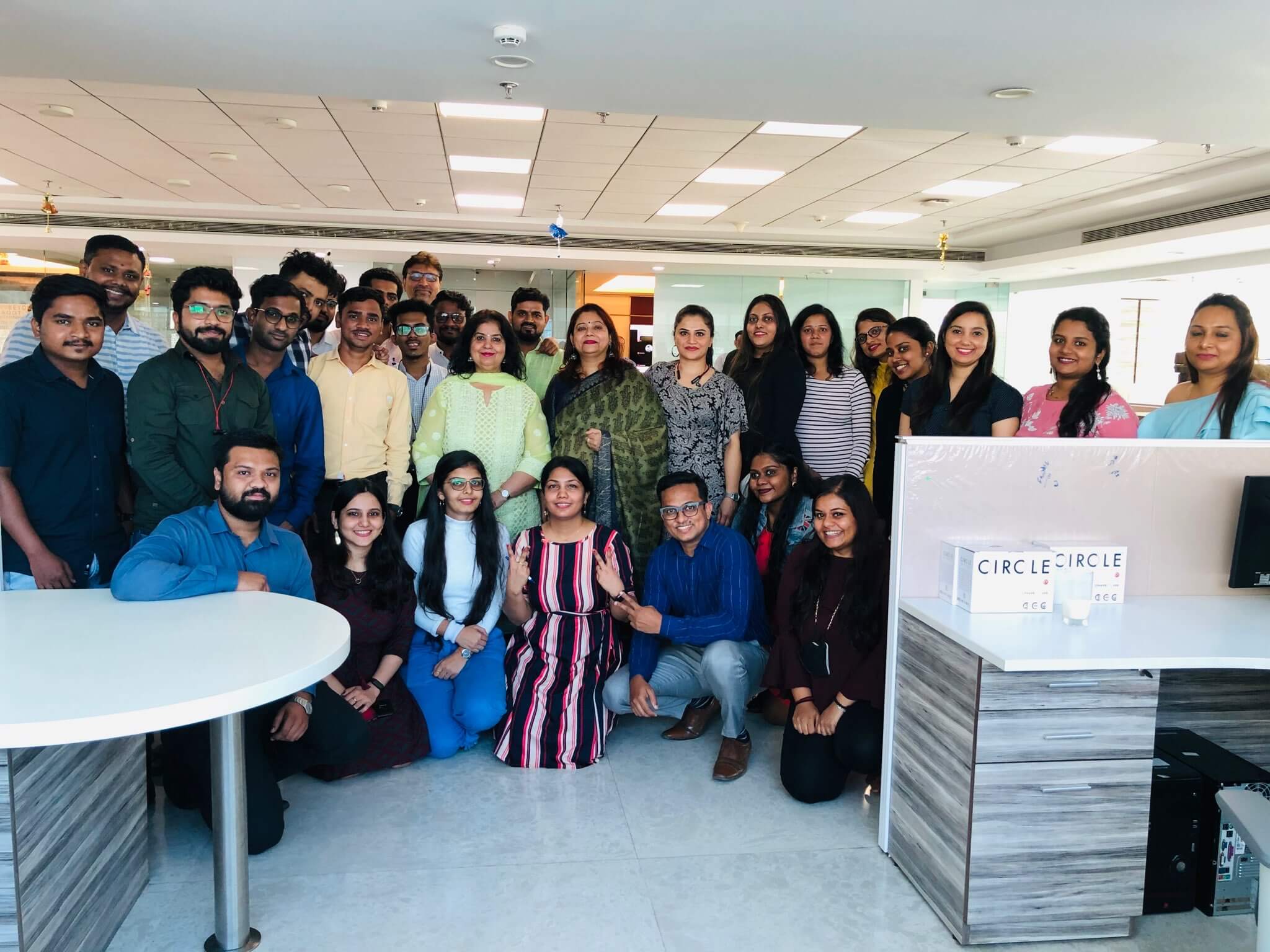 "Women play a significant role personally as well as professionally. At Brainvire, we are glad that we have inspiring women working for us. Today, on account of International Women's Day, I am grateful to share that one of the key reasons for Brainvire's success is our pioneering women leaders and their contribution. We appreciate your contribution," said Mr. Chintan Shah, CEO of Brainvire Infotech.
To celebrate this auspicious occasion, Brainvire's team held a small Women's Day event in Brainvire's office premises. During the event, Mr. Chintan Shah shared his views on how female employees played an integral role in the company's growth since inception and appreciated Mrs. Jaya Pandey Head, HR in being the role model for all female employees and managing the entire workforce gracefully since two decades. Further, all the female staff present at the premises were offered presents.
Our Human Resource team made arrangements for fun and entertaining activities to celebrate this day. The women's team turned out to be the winners of these activities.
As the Pandemic has restricted in-person interaction this celebration allowed our female employees to interact, inspire and share their experiences with everyone.

About Brainvire
Developing solutions with innovation, usability, and efficiency, Brainvire is one of the top IT consulting firms. With over 20 years of experience and more than 800 employee strength, it strives to create a difference in society through technology. Having delivered over 1500 projects to its clientele spread globally, it has endured a 95% customer retention rate. Brainvire offers exclusive consultancy services such as Business Intelligence, Digital Marketing, Cloud ERP, CRM for E-commerce, etc. for diverse industry verticals while keeping customer satisfaction as its top priority.
It has earned many accolades such as 'Top IT Services Firm 2020', 'Top Mobile App Developers 2020', and 'Top E-commerce Developers 2020' by Clutch.