iOS is definitely the world's most advanced operating system keeps getting better. iOS7 had introduced a new feature to reduce thefts of Apple's iPhones, bringing relief and great satisfaction to most of the users. This new features was the Activation lock. Well, iPhone development had its focus on such security measures in the earlier versions too. iPhones already had the Find My iPhone feature which could help find stolen apple smartphones with the help of maps. The new feature prevents anyone from using your iPhone, iPad or iPod by requesting for your user name and password before anyone can even turn off the find my phone service, erase your device or reactivate and use your device.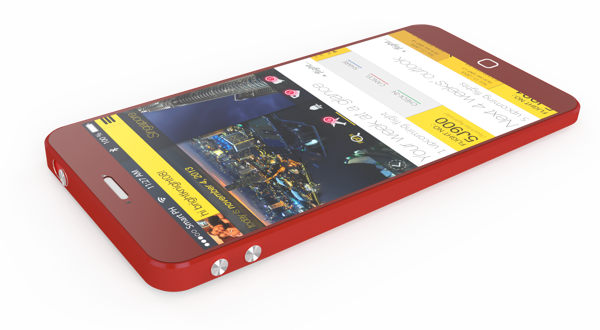 Activation Lock is a great theft deterrent
This greatly helps in preventing your device from getting into wrong hands and most importantly it will prevent the misuse of your device. It also improves the chances of recovering your device – all you will need to do is always keep your find my iPhone service on and remember your Apple ID and Password.
Measuring the reduction in crimes such as iPhone thefts, the police from various cities reported a stunning 38 % fall in San Francisco, 24% drop in London and 19% in New York. These were numbers from the first half of 2014.
How exactly does Activation Lock work?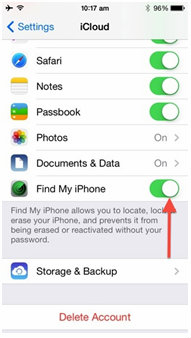 The good part is that this feature is integrated in the existing Find My iPhone feature. It will be enabled automatically when you enable Find My Phone which can be activated by going to "Settings"
When you enable find my iPhone, the iOS 7 automatically stores your Apple ID and password and links it to your device. This means that, to turn off this service or erase the device this username and password will be required.
The device also cannot be erased by going to recovery mode. Because after recovery, it asks for the Apple Username and Password that you have set in order to get into the device.
iTunes also cannot be used to erase the device. It will immediately prompt you for username and password to turn off find my iPhone services.
On a closing note…
Overall, with activation lock, Apple has overcome one major weakness in the security that was previously provided by Apple to avoid phone theft. This will greatly will the confidence of Apple device users to secure their prized possessions against those lurking eyes looking for the first chance to get their hands on your phone! A good step to teach them a lesson and prevent theft! If you are still stuck in the problem with your iPhone you can contact to iPhone app development company to get rid of your problems.