Technology is entwined in every field, in every way of our lives. The major motion of technology has come within reach of every sector including education. Education, innovation, and technology is tied together to create a ground-breaking way of learning that will nurture the new seeds. Technology has continued their journey from computer labs to the classroom in an immeasurable way. Now, it isn't bounded within few clicks and a short span of time. The vast ocean of information is accessible at your fingertips and the wow matter is, you can access and interact with it in the classroom itself! Yeah, here is how interactive classroom will define the future of learning.
Basically, it's all about student empowerment with every possible resource to turn out the best outcome. Interactive classroom software in the classroom allows instructors and students drive into the depth of information with the well-built foundation of concepts. There are many applied and responsive tools in a classroom that allows tangible and real-time data driven assets. It follows the assured principle of 'Learning by Doing'. Interactive classroom with the modern touch of technology will embed the learning atmosphere in a zealous mode.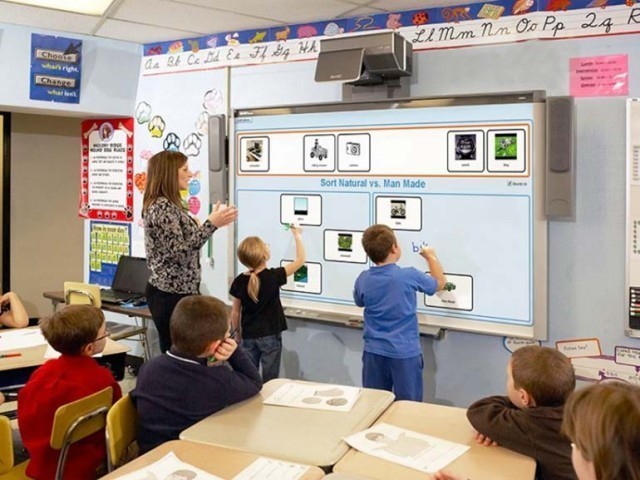 Interactive whiteboard learning in class room
Turning towards one such great tool for modern class atmosphere, let interactive classroom software take you up along with the ease of access to any online resources in any format like text, video and, images. In short, it is a computer screen combined with LCD projector and contains comprehensible software inside. It works like a computer monitor, exactly. A teacher or instructors can create a tempting session to engage students through the collection of websites, photos, music, ebooks and, videos. A whiteboard also can be converted into the workable model without a touch of mouse and keyboard.
Not staying limited within the walls, classrooms are going beyond the imagination. Modern interactive technology will help to build easier, faster and, accurate data resources to provide hands-on and visual learning.
The benefits using technology in the classroom are: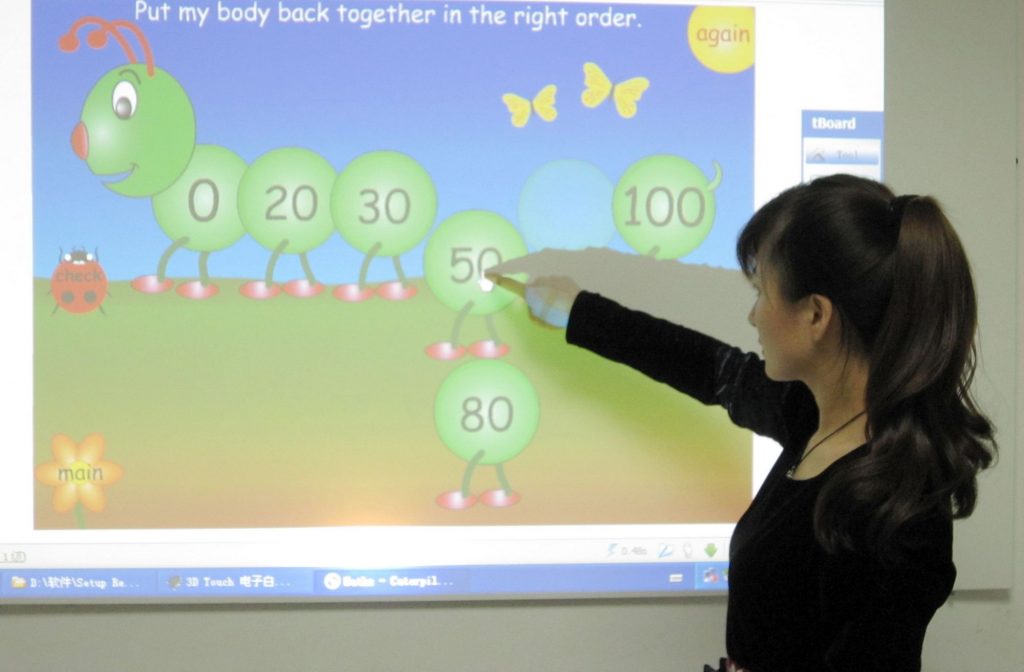 Interactive whiteboard
Supplementary resources that can be extensively used:
Whether it is an iPad app, laptop, or interactive classroom software, technology in classroom reinforce the key contexts and help to better understand it with the support of masses of information. Additionally, usage of technology enables you to keep in constant touch with the latest happening and inventions. The worldwide presence of schools and universities can make the collaborative approach to sharing using different aspects and experiences.
Besides, students can have real-time problem-solving methodologies based on demonstration of various tools and equipment. Presentation, videos, and a wide range of images can help the students to connect with the real world and open the eye towards fly!
Promotes Self-Learning and suppleness:
Aside from the regular subject matter, one can avail access to the plenty of online courses and sessions according to expertise and interest. There are thousands of courses specifically built for students to expand their knowledge into the respective subject matter. One can gain and retain information, add their expertise and, can link with the peers to generate best results. This kind of interactive technology also provides the comfort and ease in learning.
Student more apt to learn:
You might have noticed that students used to grab the stories and visualization more effectively instead of the simple lecture and plain texts. With the touch of technology in a classroom, they can see the rich topic relevance, a variety of support materials, huge connections and, real-time scenario. As a result, the capability of students learning the new things will increase.
How working in the office is fun through the interactive technology?
Even, this interactive technology is not limited only to the classroom; you can integrate it in an office atmosphere. Sounds amazing, right? Yes, indeed. This interactive way of technology can be a great idea to convert work into fun mode. Isn't it?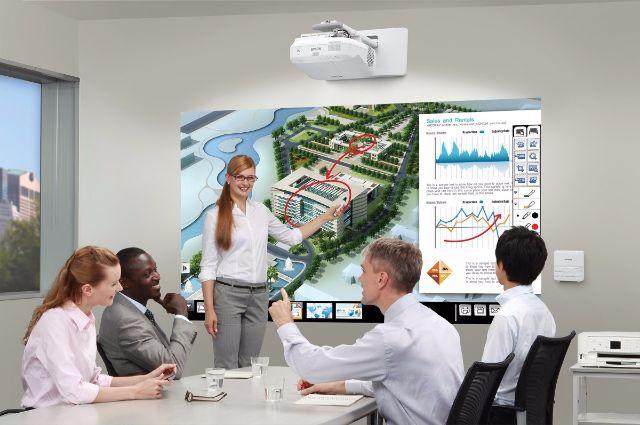 Use of interactive software in office presentation
While meeting, presentation, interactive sessions, seminars, an
interactive whiteboard
can be served as a great resource to engage employees.
1) Multimedia sessions including audio, video and, attractive images
2) Gain an advantage of collaborative approach and sharing the skills
3) Meetings and seminars can be agreeable through the quick response to the worldwide statistics
4) Simulations and models to examine the fault tolerance
5) Distance learning seminar and virtual tour for particular theme
6) Live interactions with peers and clientele
7) Result in quick decision making involving the employees and its perspectives
Wrapping it up
The interactive classroom software and other technologies not only help in education but also, it helps in corporate organizations to increase the interaction. As a result, the overall idea of growth will convert into radical movement. The fact is, universal participation always impacts the outcome process. More and more interaction and, the association can be made and reflect the clear-cut approach for problem-solving.
Schools and universities are taking on interactive technology to create engaging and efficient learning atmosphere, while organizations are embracing the modern technology to create productive and pleasurable approach to work. Apparently, this hands-on usage of interactive technology will extend the 21st century skills.