Last year was quite upsetting for the SEO professionals trying hard to cope up with the frequent changes and algorithms introduced by Google. We all are aware about the Google's policies and strict actions against websites having poor content. The SEO service providers keep trying conventional optimization techniques, but one of such technique has gained immense popularity in the last year and become a HOT trend in SEO – Inbound Marketing!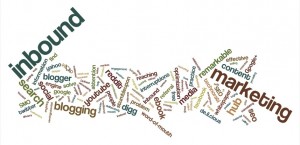 Inbound marketing is a holistic and data-driven marketing strategy that empowers internet marketers to attract and convert visitors into the permanent customers through personalized and relevant content or information. Over the past few years, internet marketers have seen a huge shift in inbound marketing strategy.
Today, the majority of the ecommerce website development company have embraced inbound marketing strategies to boost up their SEO activities and efforts. However, a few of them are still not so sure about how to cope up with the current market trend in the year 2013 and how they can categorize their inbound marketing efforts to get maximum benefit from it. In this article, we're going to explore some of the predictions or trends for inbound marketing for the year 2013.
Inbound marketing will be more about titles and job profiles as SEO has become more restrictive for tons of professionals.
Today, many people learn writing long job descriptions and earn more responsibility and influence in areas that have a huge impact on ecommerce seo services, such as PR, social media and so on. Inbound marketing will make a more serious presence in job profiles and listings in 2013.
Focusing on customers is "In-Demand"!
According to the reports from HubSpot, marketers are now focusing more on the customers. Have a look at the chart shown below from HubSpot.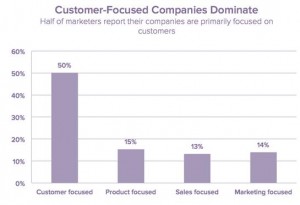 A report clearly highlights that less than ideal companies or organizations are not focusing on their customers. However, the current trends in the year 2013 show that organizations now understand the importance of customers and thus, focusing more on the customers.
Most of the internet marketers will overlook the importance of App Store search
Google Play Store and Apple's App Store have gained immense popularity among the user in the past few years, but marketers are not making enough efforts or paying enough attention on it, specifically from the SEO professionals. The only reason behind this could be the search on the app store is not like conventional web search, and it seems that this trend will continue even in the year 2013.
Google will bring new protocols
Google as well all know loves to introduce frequent changes within its search engine algorithm will go further by introducing a lot of new protocols as google app engine services, such as meta keywords for Google news, rel author for publishers and so on. This means no rest for the search engine optimization professionals even in the near future!