It won't be oversaying if we say that social media has become an imperative marketing and promotion tool for the internet marketers as well as for the businesses to grab the attention of the potential customers who love being on the popular social media platform. It has become a platform for the businesses to convert their fans and followers into the permanent customers. Are you able to convert your fans and followers into the paying customers? If no, then keep reading this article.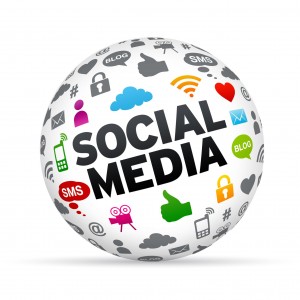 In today's fiercely competitive market, it has become crucial for businesses to grab the attention of potential customers for their survival and social media is the only thing that can help them help them attract potential customers in a "User-Friendly" way. This is the reason why more 'n' more businesses are approaching social media optimization in order to improve the conversion ration of their business.
Do you wish to transform your followers and fans of the social media platform into permanent customers? Do you think your social media optimization techniques really worth? If you think something is missing, follow a few simple tricks to tweak your social media activities in order to improved sales conversion.
Incorporate effective call to action
It is not possible that your fans or followers visiting your page on the social media may have the same purpose. Different people have different reasons to visit your social media profile, but the core intention of their visit is to learn or know something of their interest. Some people may come to see your company details, some people may look for the product or services or some may come to leverage from the discounts and special offers offered by you.
Try to give them what they want or else they won't come back again in the future. Update your status in order to give them what they want. Also, incorporate effective and meaningful call to action.
Rewards fans and followers with special offers
Of course, people love to get special discounts and offers. Therefore, offer your fans exclusive deals, but ensure that your fans and followers know what you're offering. In order to improve your fans and followers, you can also deals that are exclusive to each and every network. It is a great way to reach out maximum number potential users and convert them into paying customers.
Understand the importance of sharing
You should never feel low to ask your fans and followers to retweet or share as it will help you spread the deals and special discounts offered by you. For example, if you're organizing any contest, you can let your followers or fans know that if they will share your news with others, they will get some additional benefits via conversion rate optimization.
Update all your social media profiles
Whenever someone lands on your social media profile or pages, they should have a clear idea of what your business or product is all about. Ensure you check all your business profiles once or quarterly and try to provide the most recent information about your business or product.
Well, these are just a few opportunities for you to transform a maximum number of fans and followers over the social media platforms into the permanent customers. Do you have more tips to share? Share your views in the comments…!