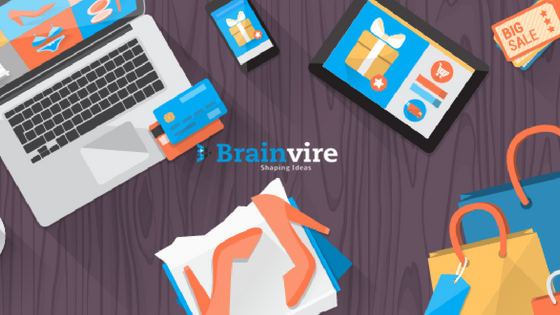 If only you lived under a rock for the past decade, it may strike you as a surprise that most consumer experiences have received a revolutionary makeover. Many traditional businesses have changed the way they acquire customers and then supply to their demands, while many others have simply closed shop. It is digitization that has brought about this immense metamorphosis in the landscape of trade, and it isn't slowing down.
It is, then, only natural to wonder how digitization impacts the retail space. Well, for one, not all retail businesses would turn obsolete like video stores or the physical dictionary, encyclopedia, and map manufacturing.
A Challenge that Doubles as Advantage
By the definition of Retail, the business has to deliver physical goods to the consumer from a source or manufacturer. And therein lays the challenge. How would you digitally deliver a pair of shoes? Therefore, the most crucial aspect of retail business- the delivery of the physical goods- remains digitization-proof.
On the other hand, one may cite the instance of NASA to argue that such digitization is possible. The space agency sends hardware of various specifications to space stations whenever an unforeseen need arises. But FedEx doesn't do space errands (yet). So their fix is to send the digital information of the required hardware via computer, which is then actualized in its physical form using a 3-D printer onboard the space station/ shuttle. This technology, however, is still in developmental stages, and it is limited to certain objects only. Not to mention how abysmally expensive it is for any retailer to adapt and remain profitable.
Which is why it is something of an edge too. Unlike the music-record & DVD business that became irrelevant thanks to online counterparts like Spotify and Netflix, an average retailer of, say, apparel or electronics, has an upper hand for the physical aspect of the product. This means they are still in charge of their profits... to some extent, at least.
Existing Digitisation in Retail Space
Yet, retail space isn't entirely devoid of digitization. With organizations like Amazon that have made it possible for customers to browse, select, pay for, and receive a retail item from the comfort of their home, the rush to brick-and-mortars have substantially dwindled. This translates into lesser margins for the retails.
Another area where digitization has gathered a foothold is how it has managed to greatly reduce the touch-and-feel aspect of the shopping experience. For example, the online store for optic-wear, Lenskart, provides a feature for customers to digitally try out their desired pair of glasses by superimposing it on their image. Whereas, many apparel retailers, like Raymond in its Made-to-Measure service, use scanning technology to measure the customers' bodily specification to the minute-most variables.    
Naturally, digitization has made it an energy-efficient and less-time-consuming shopping experience. But more importantly, this transformation is one that empowers consumers by taking a lion's share of that from the retailers. No wonder then, more and more retailers are joining online shopping caterers!