What would you do to make your business successful? You would like to engage more and more customers, right? But, do you know that a popular, modern business theory says that maximum revenue of a business comes from its least but the most loyal group of mobile customers? Â Yes, this small yet trustful group of mobile customers can get your business the highest revenue it desires. These mobile loyal customers are key to your business growth and hence, should not be neglected.
Wondering who these mobile customers are? They are those who make purchases or get your business sales ringing through the mobile media. Yes, these customers would browse and buy your products or services right from your mobile app. An enterprise mobile app allows shopping for its customers right from their smart phones. Not only convenience, it also adds competence to your business so that it can move with the present competition. So, does your business support a mobile app? If no, then it's high time to go for mobile app development for your business.
The success theory for any business lies in identifying and engaging the most loyal group of mobile customers instead of going on increasing the number of customers. Having understood this important theory, now let us explore the ways to do it.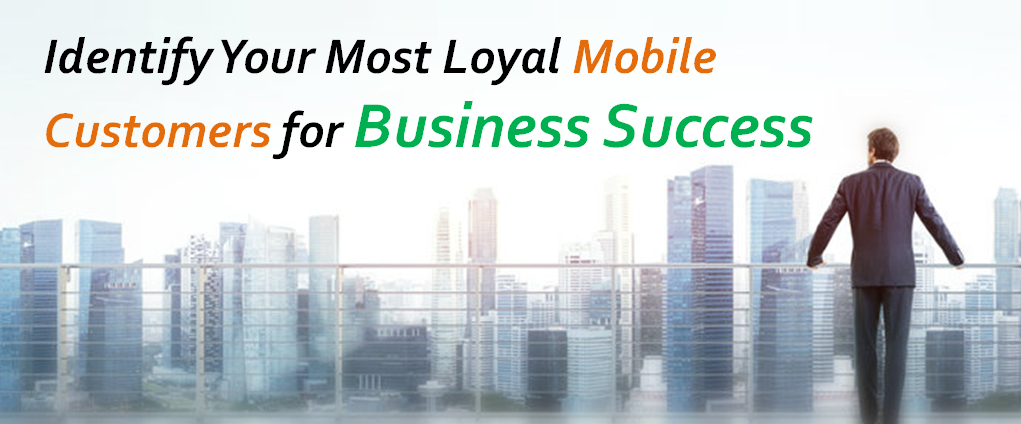 Identifying Your Loyal Mobile Customers
Identifying your loyal mobile business customers can be a daunting task, especially if you do not follow the right and the best approach to do it. The best way to do this is to start with a clever and clean segmentation technique.
Go with Segmentation
Start by understanding your customers' in-app actions and then, divide them into different groups according to their actions in order to understand what triggers sales for your business. Segmenting shall help you understand customer behavior that pushes them to make purchases and moreover, it would make much better for you to understand which customer data you should ponder over in order to engage business success and growth.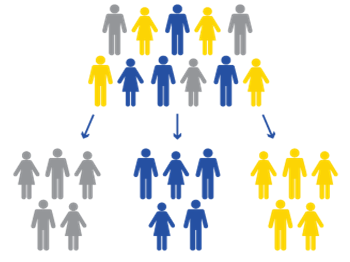 Below are a few important things you need to consider in order to get on with a successful customer segmentation task.
- Profile and demographic data of the customers using your mobile app
- Most important in-app actions of the customers and things that make the customers loyal to your business or products
- Customers added and lost within a fixed time period
- Count of mobile customers making purchases through Android and iOS respectively
Grab Out The Loyal Ones
There are some specific things or actions that make your loyal customers different from the rest or the general customer base.
For example, these customers may go for actions like registration, signing for newsletter, joining loyalty programs and so on.
The customers with higher engagement frequency with your brand are likely to be your most loyal mobile customers.
If a customer is interested in your products or services and takes a brand advocate actions like sharing the positive reviews of your products on social media or referring your services to their friends, then they could possibly considered your most loyal customers.
The Sentiment Metrics
Whether your customer makes a purchase, leaves a review on social media or refers your services to friends, there's always an emotional state connected with their action. Understanding this emotional state is essential to identify your loyal mobile customers. The more positive the customer feels about your brand, the more likely they are to be your loyal customers. All you need to understand is what drives their positive emotional state and go for a purchase or make a positive review or more.
Engaging with Your Loyal Mobile Customers
Now that you have identified them, it's time that you engage them for more and better results ahead. Here are a few ways to drive better engagement, feedback and loyalty from your mobile customers.
Right Targeting is Essential
Interacting intelligently with the right customers at the right time and right place is very important in order to engage them. Consider the three factors to better engage with targeted customers - who, where and how often to interact with. This way you shall possibly drive more engagement from your mobile customers.
Personalized Messaging
Are you looking for a definite marketing strategy that can take your business to the heights? Then, personalized messaging is the best method to go for. This is proven by the top luxury brand car BMW manufacturers who launched a BMW personalized MMS campaign that kicked off significant conversion rates for the firm and also heaped up excellent revenue with just one campaign.
Rightly segmenting your message according to specific audience and identifying the right moments to get it displayed to the customer are the two most important components for a successful personalized messaging campaign.
Apart from these methods, you can also make your loyal customers feel special by offering them special discounts and access to your products/services. Provide them with added benefits on in-app purchases and get their ideas or feedback for your products and services on regular basis. This will not nurture your relationship with your most valuable customers, but can also help you improve with your products and services for more customer engagement.
Conclusion
The loyal mobile customers are the key to the success of any business and hence, identifying and engaging with them is very important. Whether it is a startup or a well-established enterprise, catching up with all the above mentioned tips can help a business grow apparently with strong customer relationships. These tips help an enterprise to not only locate but also to engage rightly with their most valuable customer segments for assured business success.