Amidst global transformation, more and more people are getting connected with mobile devices at an astounding pace. Use of the mobile technology is not limited to connect the people, but it means a lot more..
Most of us have become mobileholics! Right? No matter, what we do, where we go, mobile would be there with us and is panacea to all our problems.
Embracing advanced technologies, mobility solutions are changing the way people interact, eat, shop, entertain and engage. Enterprises are in the race to tap the potential of this technology adopting new trends. Take a quick look at some major trends that will shape mobile app development space and become a great opportunity for SMEs.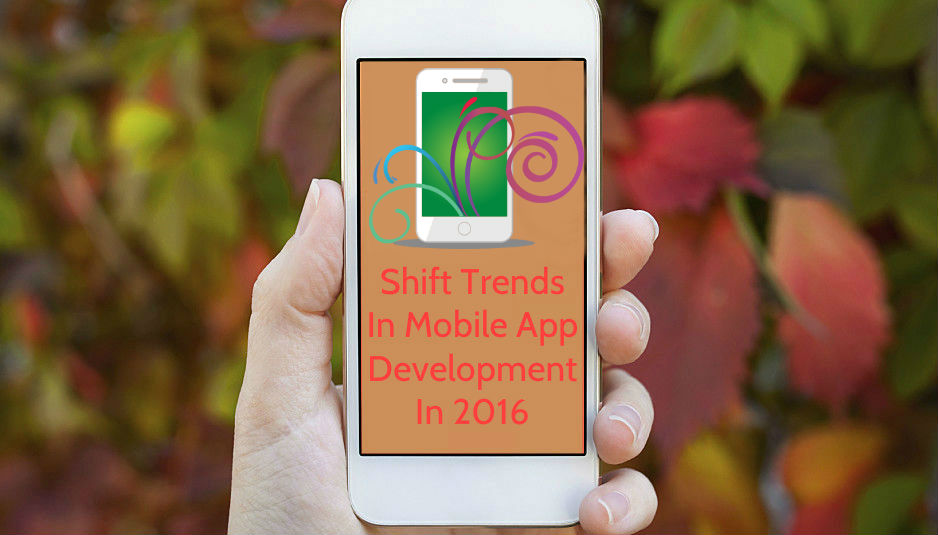 1) Augmented reality and virtual reality:
AR development technology and virtual reality are truly immersive technology has amazed the people with their phenomenal results. Both technologies has taken the customer experience to a new level which was never thought of.
Brands are increasingly using these technologies to garner maximum attention of the customers and grow their revenues.
According to Goldman Sachs research, virtual reality market would mark tremendous growth by 2025.
Even, leading social media channels and Google are investing into these technologies to bring something before their customers that's mind-boggling.
2) Location based services:
Some of the top honchos in the market have understood that reaching out the customers based on their real-time location would bring more success to their marketing campaigns. When businesses trigger personalized messages to the customers based on their location or preference, it becomes easier to engage the customers in products and services they offer.
Beacons from Apple and upcoming Eddystone from Google are the best examples for location based services that nowadays businesses are increasingly adopting.
According to Juniper research, mobile context and location based services will rise to $43.3 billion by 2019.
3) State-of-the-art Enterprise apps:
Presently, Most of the organizations are going BYOD way as 70% of the employees are use their personal digital devices to access the workplace data and corporate network.
Analyzing the proliferation of digital devices and potential of providing BYOD to the resources, enterprises are embracing BYOD to simplify their IT operations, improve collaboration and multiply the data access points. Gain an extra edge in the competitive market by driving technology innovations in your enterprise.
4) Low code app development:
Getting skilled developers and making the app built within the time frame has become quite a task for the mobile application development companies. Nowadays, a term- DIY low code was catching more attention that will resolve the aforementioned challenge with low code or no code. Puzzled? Here's the answer.
Low code speeds up the app development by not following the traditional route of coding. It means the application or ionic mobile app framework that use low code functionality depends on pre-built components, drag and drop functionality, WYSISWYG design, project templates and automated services to build apps effortlessly.
Using low code, not only app development gets speed up, but updates as well.
5) Virtual personal assistant:
In these busy days, people prefer to finish their work on-the-go. But, sometimes they don't have enough time to even browse the information. Here, virtual personal assistants would help them by providing simplified information that's easy to understand through voice.
Be it finding the best restaurant or booking a movie ticket, Apple's Siri, Google's Google Now, Dragon go and Microsoft's Cortana are some of the best personal voice assistants that will come to your rescue right on your smartphone.
This personal assistants provide utmost convenience with a human touch that leads to gain more user's traction.
Epilogue
Mobile apps development landscape is evolving with technology advancement and driving innovations. These trends will bring major transformation and great opportunities for organizations that will change the way they work and prosper. Do you find some more trends that will be a highlight in 2016? If yes, do share them in comments below.
We as a leading mobile app development company offer Digital Solution for Mobile and Wireless industry