As technology improves, we find more and more ways to use it in our everyday lives. As a result, the barriers between what we do online and in real life have started to blur.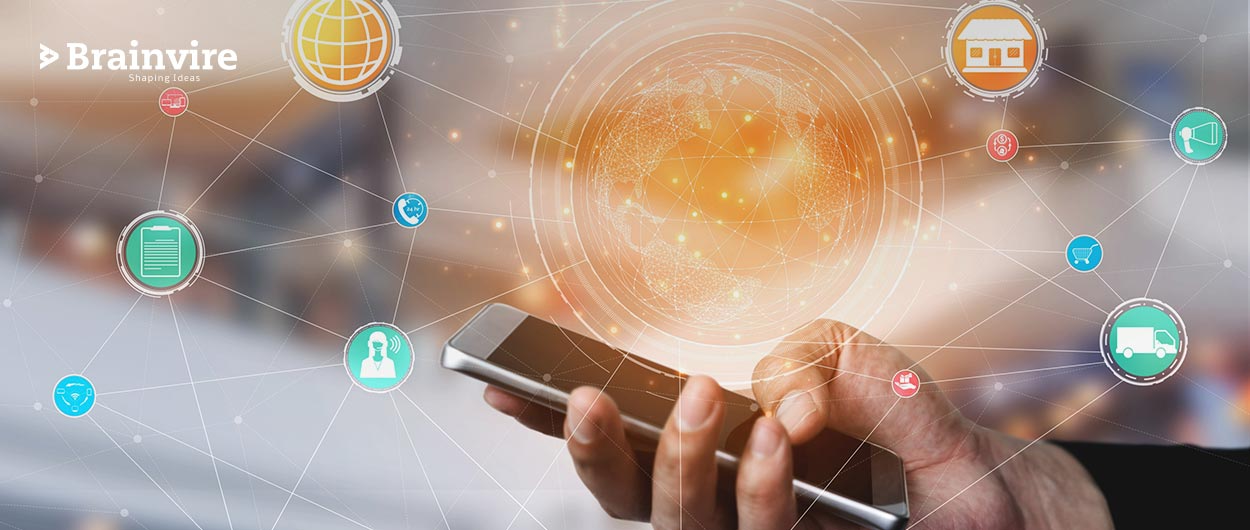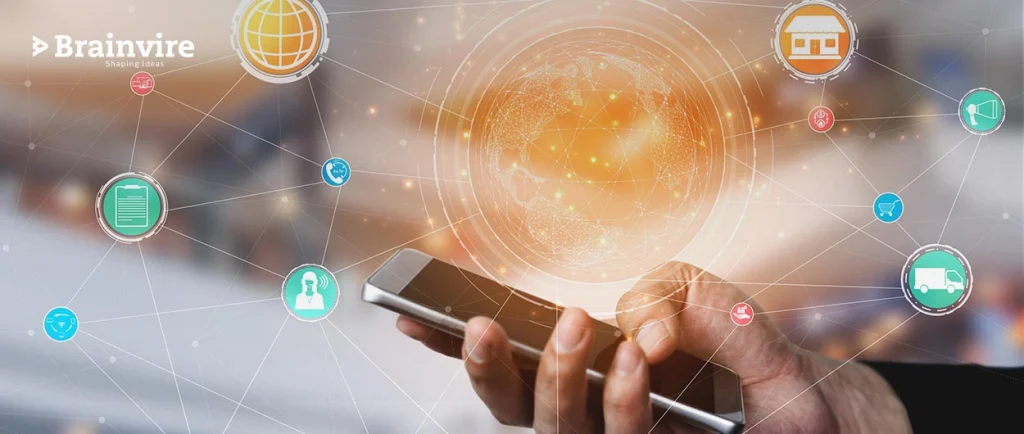 Marketers, salespeople, and support staff will need to adapt to the shifting habits of their customers. We need to stop thinking about the separate desktop, mobile, tablet, and Apple Watch user experiences and instead focus on a single, all-encompassing strategy: omnichannel experience consumers can access on any device anytime.
Single Channel Vs omnichannel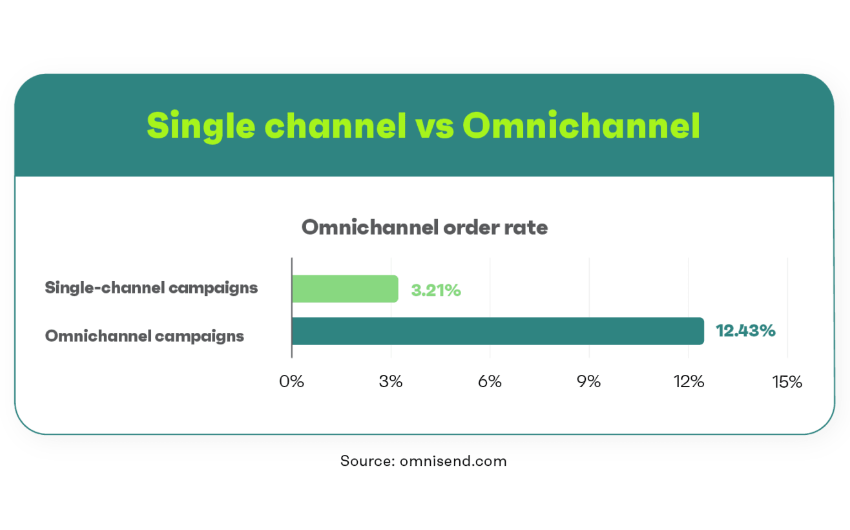 You can boost sales and customer loyalty with the assistance of a robust, insight-driven, omnichannel customer interaction platform. For its ability to provide a consistent in-store experience, Brainvire advised Ajmal, a leading perfume brand, to use Odoo POS to maximize customer engagement at every touchpoint. Through loyalty programs and incentives, it offers omnichannel shopping for online and 200+ physical stores.
Customers may pick up where they left off in one channel and continue the experience in another with the help of "touch points" that occur across a number of channels and are seamlessly integrated with one another to create an "omnichannel" customer journey.
Single Channel Vs Several Channels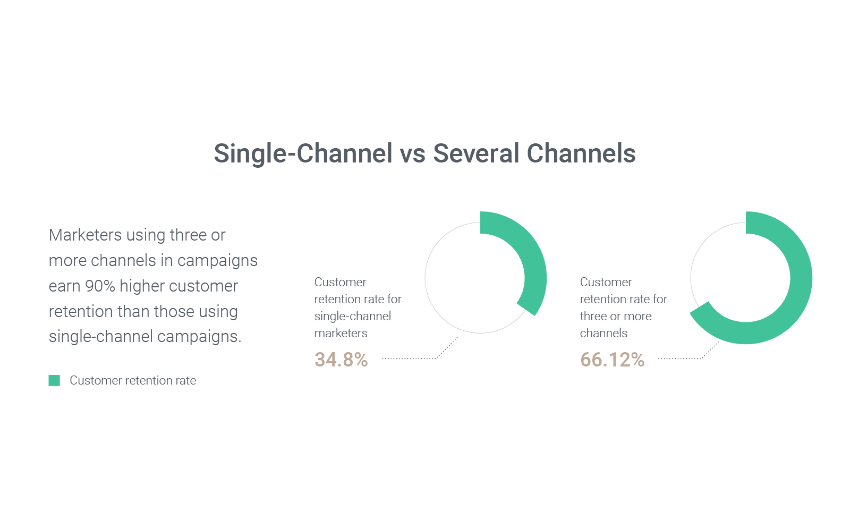 Increased happiness amongst customers. Providing many channels of communication with your sales and support staff will result in happy clients in the long run. Or, if your product is accessible on any device or operating system, you've got a happy customer. Keeping customers happy and coming back for more is the best way to limit customer turnover and maintain steady revenue.
Let's get to the bottom of what the term "Omnichannel experience" means in the business world and what makes it so important.
[Also Read: Odoo POS System: 6 Reasons to Make the Switch]
What Is The OmniChannel Experience?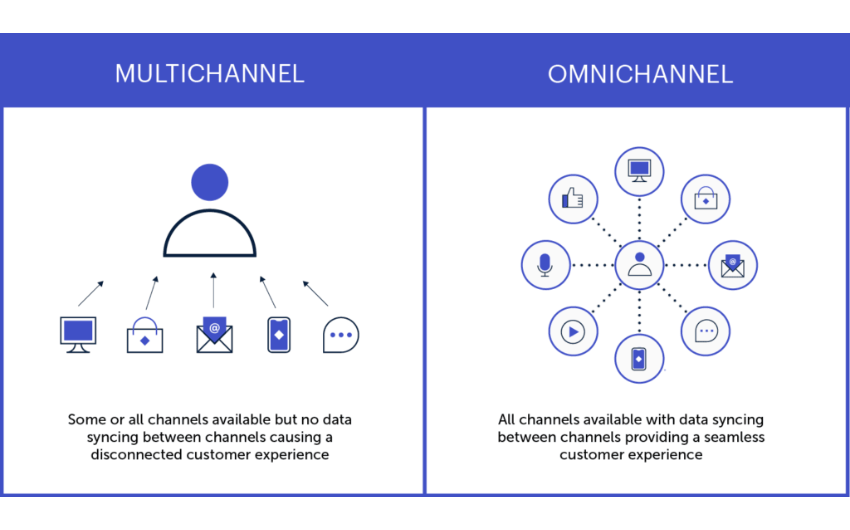 For a consistent and seamless experience for consumers, regardless of the channel they choose to get in touch with, businesses must use omnichannel marketing, sales, and service strategies. Customers should have the same experience regardless of their channel or platform.
There shouldn't be any noticeable differences in the customer experience whether they're making a purchase on a desktop computer, a mobile phone, or in person at a physical store.
Understanding the difference between a multi-channel and an omnichannel experience helps to define the latter. When everything is said and done, it all boils down to how well your company's various channels and platforms work together.
Given the scope of this challenge, what are the most critical factors for companies to consider when attempting to provide an omnichannel experience? First, let's discuss some important factors that combine to create a genuinely omnichannel consumer experience.
What Are The Keys To Success With An Omnichannel Strategy?
To provide consumers with the most memorable shopping experiences at the most optimal times, modern retailers need to expand their reach beyond traditional brick-and-mortar stores and purely digital marketplaces.
Increase customer engagement and retention with Omnichannel Experience!
Connect with Brainvire to build Omnichannel experiences that focus on customer-brand interaction quality.
The concept of omnichannel retail is now a reality. Therefore, it is essential to understand how brick-and-mortar and online companies can work together to provide customers with a seamless shopping experience across all channels.
Presence
Several positive outcomes may result from adopting an omnichannel approach. A company's ability to deliver a consistent experience across all of a customer's touchpoints is a major differentiator in the eyes of its target audience. Brands that are convenient, user-friendly, communicative, and deliver prompt, individualized service are more likely to retain their clientele.
For example, Brainvire's customer MBT could complete the transition from Microsoft Dynamics NAV to Odoo in only two weeks. In addition, the partner implemented a multi-country setup for integrating 20+ websites to facilitate inter-company transactions, orders, and fulfillment to aid in global operations management.
Having devoted consumers who are willing to vouch for your business publicly is a huge boon to your marketing efforts.
An omnichannel approach in this setting aids in establishing long-term connections with customers by keeping them updated in real-time and meeting their specific needs based on their previous purchases. Brands may also profit from omnichannel since it allows them to learn more about their customers in context, track brand KPIs and performance from a single location, and derive crucial consumer data and analytics from which to develop novel advertising approaches.
As a result, sales and revenue may rise, while client retention and acquisition can be enhanced via customization and a more comprehensive approach.
Research shows that companies that use omnichannel marketing strategies have 91% higher client retention from one year to the next. Also, compared to organizations that don't utilize omnichannel, those that do report a 9.5% year-over-year sales growth.
Personalization
Now more than ever, consumers have lofty anticipations of the brands they patronize. Customers expect a consistent experience regardless of how often or unexpectedly they switch between the store and the web. When a company can anticipate customers' needs at the right moment, they gain their loyalty and their dollars.
If you want to provide a seamless experience for your customers, you must first understand the channels they are using in real-time and then respond with tailored messages that are in step with their actions.
Your company will be able to provide smooth customer experiences and, eventually, personalization at scale if you have a thorough understanding of your customers, the channels they use, and the content they appreciate. 
Brainvire's work with American Tire Depot shows that an omnichannel approach to the automobile industry allows businesses to eliminate silos and incorporate digital systems more seamlessly.
They implemented Odoo correctly, which allowed customers to shop online by vehicle make and model, tire size, and tire brand. However, they were required to revamp their existing Magento site with B2C and B2B features in order to integrate with Odoo ERP's backend.
You'll exceed their expectations by giving people what they want rather than merely meeting them. In turn, it makes customers want to buy more of your stuff.
Processes
Companies nowadays must develop procedures and implement enterprise tools and technology to support their expanding presence across several channels and platforms. For example, one research found that 78% of 500 company executives are investing in customer experience-boosting IT solutions, making this a popular choice when planning an omnichannel customer experience strategy.
Sometimes all that's needed is a sophisticated customer relationship management platform, but in most cases, it's preferable to have additional options. As a result, several companies have adopted an omnichannel approach to customer relationship management (CRM). 
According to the reports, the company's IT stack includes an Odoo CRM system, iPads, and other technologies. A mobile point-of-sale system is, thus, an important part of an omnichannel strategy.
People
"People" refers to the internal structure required for authentic omnichannel service. This calls for more cooperation than is normal in most businesses.
Whether the "people" or culture part of omnichannel customer experiences is missing, it doesn't matter if a company has accounts on every social media platform, contact center services to feed customer care, or any other tool or technology in the world.
Companies need to think about the omnichannel assistance they provide.
For this reason, businesses need to establish who is responsible for what in the omnichannel context and how to integrate marketing and sales departments for maximum effectiveness. While some companies solve the problem by appointing new executives and managers to oversee omnichannel operations, this is not universal. In order to provide a seamless omnichannel experience, businesses should encourage all relevant departments to collaborate on marketing initiatives, customer persona development, and other similar tasks.
The omnichannel support needs of a company should not be ignored. For example, all staff members at a business should have the same understanding of the importance of having ready access to customer information. On the other hand, those operating in contact centers for other organizations should be well-versed in their services and the image of their brands' projects..
Purpose
Make sure there are no blind alleys and all lights are on. It's important to imagine what it's like to be a consumer while developing an omnichannel strategy.
When it comes to delivering on the omnichannel promise, the consumer must always come first. Organizations might profit from adopting an omnichannel approach to expand their consumer base. Both the top merchants (48%) and the 'others' (45%) place a high value on this advantage; nonetheless, these figures should be greater given the importance of expanding client bases to overall business success.
Is the consumer at the center of every interaction across all channels? Keep in mind that not every consumer is happy using every channel. For this reason, it is crucial to provide them with options. For example, one consumer may only want to interact through social media. At the same time, others could find that direct message exchanges are the most convenient and effective means of meeting their unique needs.
Let's see how the client benefited from researching the omnichannel's intended use for customers. Tent & Table's chief operating officer Kevin Clor called Odoo's integration "revolutionary." Additionally, he explains how the implementation of Odoo ERP development services has improved their omnichannel offering by saying, "Odoo allowed them to aggregate data, which enabled them to modify their marketing campaigns and sell products to consumers, who otherwise would have been very different from their usual customers."
Customers always on the move may only utilize the most convenient channels. Keeping clients at ease across all channels is essential, but mobile channels need the same level of care as other channels.
Final Thoughts
An omnichannel strategy has far-reaching benefits. It boosts repeat business and hence income thanks to happier customers. Agility to gain, and the company's capacity to adapt and shift when market conditions are boosted. It's beneficial for streamlining processes, easing communication, and cutting costs, but getting it isn't simple.
As a result, businesses need to understand that omnichannel strategy should develop over time. In this respect, hearing from customers is essential. The effectiveness of support staff in addressing customers' needs should be assessed, mobile applications should be utilized to gather information on customers' habits, and social media should be used to learn what customers have to say. When holes appear in omnichannel customer journeys, they must be patched with a new platform, new technology, procedure, or new staff.
In addition, an omnichannel strategy considers all possible channels and channels that customers may utilize and maps out their whole trip. Finally, it uses this information to provide the consumer with a unified service, boosting their pleasure with the brand and their perception of the brand as a whole.
FAQs
How do you make Omnichannel?
Only the most well-executed omnichannel marketing strategies can successfully generate an omnichannel experience.
Discover which channels your consumers favor.
You need to break apart your target market.
Trace your customers' steps
Maintain a mobile-friendly website.
Invest in effective methods of marketing automation.
Create content that is appropriate for the marketing medium.
Offer multi-channel assistance to your consumers.
How to implement Omnichannel?
Marketers have seen customers as a group, and their buying habits change over time. The significance of omnichannel marketing is further underscored by the most current trends in customer behavior. Let's see how businesses use omnichannel marketing strategies.
Comprehensive analysis based on accurate data.
Make sure your site can adapt to different screen sizes.
Trace the steps a buyer would take to make a purchase.
Modify the marketing procedure to fit your needs.
Clear and Uninterrupted Transaction Processing.
How multi-channel and Omnichannel retailers can reduce showrooming?
Offering a consistent and convenient experience across all channels is one way that multi-channel and omnichannel merchants can eliminate showrooming. In addition, retailers may increase customer loyalty by giving them many options for purchasing things (either online, in-store, or through a mobile app).