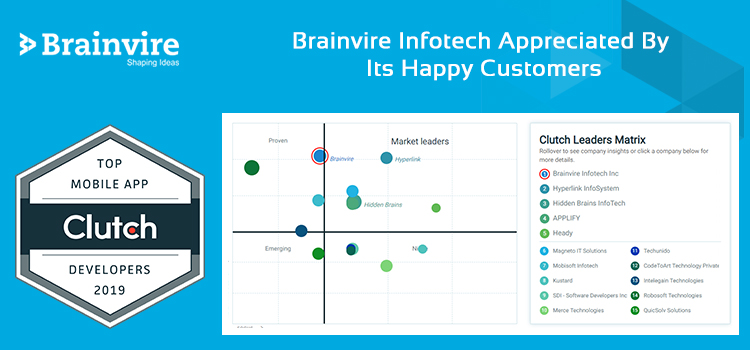 Android users have access to more than 2.4 million apps in the Google Play store. And with more than 1.9 million offerings, Apple's App Store is not far behind.
And yet, most smartphone owners use only about 30 apps per month. How do you do get your product to stand out in a massive market?
Hiring a top app agency with a proven record is the best way to go.
That's why we're proud to be featured first on Clutch's list of top Mumbai-based app developers. The B2B research agency uses customers' reviews to determine firms' ability to consistently deliver top-quality services and products. We're honored to be recognized for our successful partnerships with nearly 100 clients who have reviewed us on Clutch.
We recently received a review from one of our satisfied clients, EZlytix LLC. The analytics service provider needed help with a custom configuration app to complement its product offerings. We designed and built a nimble tool using .NET and helped EZlytix LLC integrate it into its proprietary analytics solution.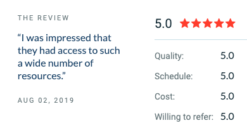 The result was a tool that makes it easier for our client to transfer information when they make changes to their system. Our ability to scale, meet deadlines, and communicate constantly with their team earned us 5-star ratings in every category.
"Despite the short timeframe, Brainvire Infotech Inc. delivered the project on schedule. …. I made it a point … that they supply a QA resource to fully test everything before delivery. Their team did just that, which significantly saved us time on testing and retesting the app." – CEO, EZlytix LLC
Another one of our satisfied clients is LensoHub, a B2B supplier of eyeglasses. They wanted a digital platform that would connect their vendors and their customers in one central e-commerce hub. We created their solution as an Android application. It allows vendors to upload products for buyers to peruse.
Want to convert your idea into a successful app or website? Schedule your free call with our expert now.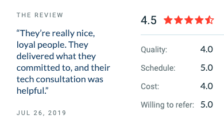 The platform has seen an outstanding market response since its launch. We used tools such as Jira to ensure a steady flow of information, and this was one many reasons why we achieved top marks across the board, according to LensoHub.
"Everyone should follow the agile communication style that they have. Their project management is really good. I wasn't very clear on what I wanted, but they helped me sort it out in the end." – CEO, LensoHub
Our services go beyond app development, but we never sacrifice quality with our range. We're also ranked highly on The Manifest — another company shortlist blog — as a top e-commerce developer. You can check out our other work on Visual Objects, a portfolio-sharing site that allows you to visualize a future project with our team.
Ready to bring your next big idea to life? Reach out today, and we can give you a quote!