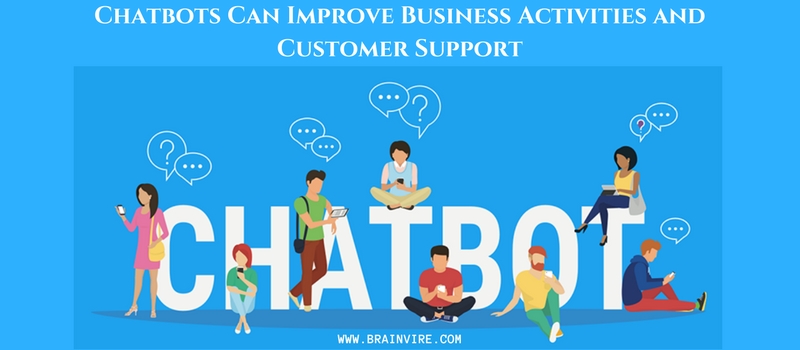 Talking About Chatbots Can Improve Business Activities and Customer Support, Wherever we go, we see people around us using their mobile phones, and smart devices to get connected with friends, clients, and families around the world. The Messaging has become so powerful that 49% of the people use the messaging application to communicate with a business than a phone call, and 60% of the customers find easy to get connected with their seller through mobiles application for customer support.
Yes, communicating with your customers through messaging platform is possible and it is quite helpful. Many companies are already usingChatbots to leverage their business as well as the customers.
Chatbots makes the process of interacting with humans very easy with a program that is highly designed and coded to communicate with human users automatically. This software can read and write, give appropriate answers to customers like a human. This is possible because of the Artificial Intelligence technology. AI has the capacity to learn automatically through the timeline and its functions answer human automatically and command with every intention of having a conversation.Chatbot with AI solution also serves as digital marketing assistance to your business.
The big companies are utilizing this technology to overcome many problems. You can connect with your customers without many efforts.A chatbot is a complete solution for your e-commerce and next thing to do now.
The word chatbot came into the market a year ago and since then every one of us has heard about the technology and everyone is aware of its functions. Here, the development is way faster than anyone of us would have thought. Companies like Facebook is pushing to enhance the advantage of the technology in every possible way.
o World top class marketing leaders are pushing themselves to take advantage of the tool to improve marketing plans, strategies, and understanding of the customers. This tool is better for engaging with more customers at a time while giving full satisfaction to each and every client.
Chatbots is one of the trending topics in the market, Facebook announced a few new features that can help to enhance business activity and improve the shopping experience. As the days are passing, Facebook MessengerBots are being used by 10000+ companies.
As we all know that statistics keep changing around the time, we can clearly say that Chatbots will make the process of the digital marketing easier.
According to the research, 80% of the company will be using chatbots by 2020.
By coming years, company's interaction with customers will mostly occur on chatbots.
Many brands have launched their chatbots and have successfully been gathering customer data like behavioral activity in internet usage and increased customer communication supports and offer for them.
Facebook chatbot can be used by any particular industry, as the program is designed and developed in such way that forms bank transaction to eCommerce customer service inquiries.
o Research has proved that SMS or typed text is more influential than phone calls. And that too, communication with the help of the internet is way powerful than regular SMS. If we think from a personal perspective. I would prefer to get in contact with my sellers through online chat, as it's faster and more appropriate in today's world. "hope, you would do the same, won't you?"

How Is It Used Now?
At present, this tool is widely used as a  part of messaging platforms like Facebook Messenger, WeChat, Instagram, and many, you can name some of them by yourself. Some of the ecommerce seo company use Facebook chatbot for entertaining purpose, at the same time for marking and customer service by B2C organizations. Here, customers are either connected through personal chat or group chat. They have the option of sharing important data like news and update.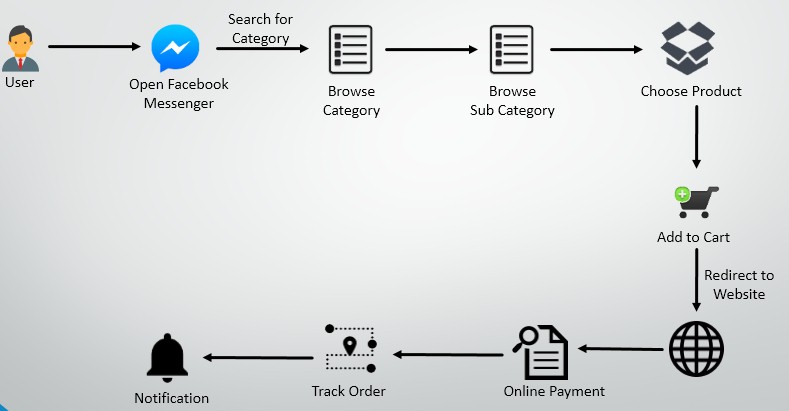 There are many companies that have made personal chatbot for customer engagement, support, promotion, as well as for launching a new product. You can also make a Facebook chatbot for yourself. Brainvire, the Facebook chatbot development company offers a complete solution for needs, including Magento e-commerce development services. The services and tools like this can make your work a lot easier and faster, and at the same time, customers get endless services. And, let's not forget that you're saving your money and valuable time.
o You can use for selling products and services
o You can update your product status and details
o With help of chatbot, one can sell flight tickets, boarding passes, and suggest customer book hotels, and restaurants easily
How can Facebook Chatbotshelp to you?
Endless services
One of the most important thing in business is that giving as much as service to customers and meeting their needs. With this bot, all works become easy and you will be able to get connected with all the customers on one screen. You can update customers with all the information you think is necessary for them. Here, you are also giving automated assistance to customers and that too 24/7.
Database
Talking About Chatbots Can Improve Business Activities and Customer Support, As you always connect with customers and try to know them by their needs, this platform helps you to understand them better. You will know what they are looking for before launching a new product. By this, you are selling them what exactly they need. You are having a chance to study them and make better strategies and marketing plans with social media marketing agency that they will definitely like and buy the product.
Generate new topics and improve the product performance
Communication always leads to better solutions. With AI you will be able to gather suggestions and how to improve product quality, and much more. By this, your next product will be hit for sure.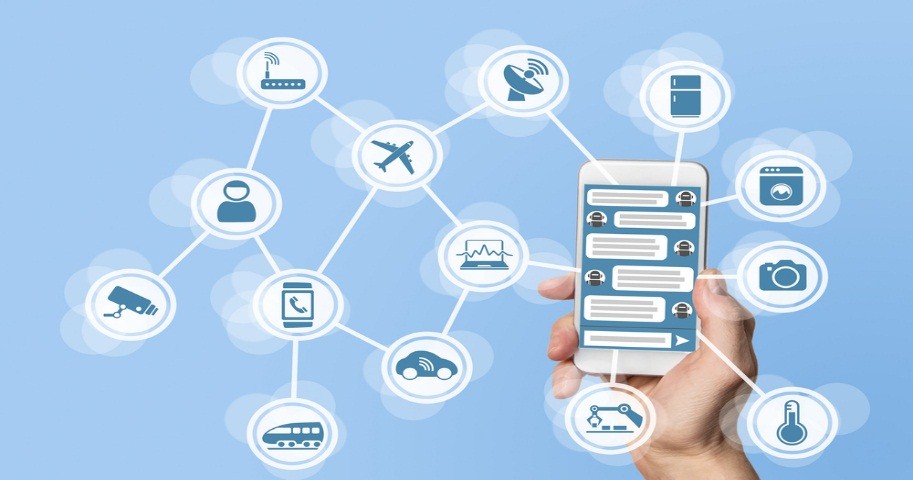 Company's internal platforms
There are many benefits that are already helping you a lot with customers and earning more profit, but let's not stop here. The Facebook bot helps you to manage the internal affairs, smooth function of human resources, project management, communication with employees for leave and other reasons become dead easy, and everything becomes smarter and that is all you need to bring down your stress.
We keep looking for a smarter way to meet our needs, and you also know that usage of mobile devices or the internet of things has increased a lot and developing very rapidly, so the answer is right here. One of the reason is that it makes the digital marketing process easier.
o Easy to promote and launch new products
o Less investment and more benefits
o More options to connect with customers
o Step into new way of marketing
o Fast, flexible, smart, user-friendly, and one-time investment for all these benefits