'If I build an app, customers will come' is one of the most popular misconceptions in the field of mobile application development. No matter how amazing and unique your idea is, your app needs users, which you will get only after marketing and other efforts. Some businesses get so much busy with the implementation of their big idea that they totally forget to promote their app and finding ways to grab users.
Here, we are going to provide you some of the most important tips to get more app downloads.
No, we are not talking about those expensive ad campaigns that help you grab huge volume of traffic on day one!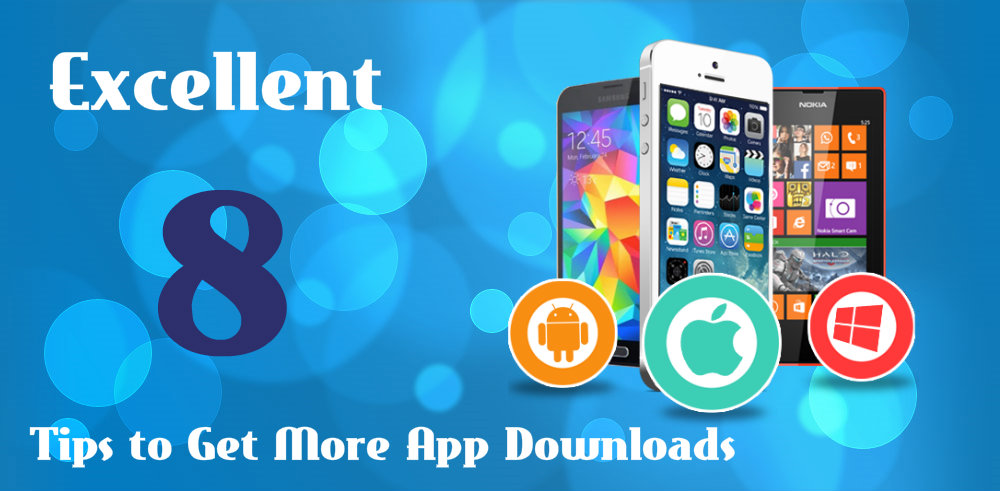 We are talking about the genuine users, the tips will help you get the 'app downloads' from the right users at the right time which ensures you the long term success…
Let us breeze over through some of the most important tips and tricks to get the maximum mobile app downloads…
1. Avoid big ad spends at launch: It is not advisable to spend too much during the launch, as it will not bring you the right type of customers. People who are not even interested in your main functionality can download your app, decreasing the conversion rate and worsening the reviews and feedback, which can be harmful. On the other side, the right customers bring you huge revenue.
2. Do a multi platform launch: If you are planning to launch your app for Android as well as iOS, wait for both apps to get developed and launch both of them together. This will give you even larger audience to start with, which will increase the chances of getting more genuine customers.
3. Use keyword search: The applications in the Google Play and Apple App Store are getting more discoverable by the search engines. So, using the right keywords will increase the visibility of your app and it increases the number of app downloads from the right customers. So, make sure you add the keywords in your app description, especially the keywords that are searched more by most people.
4. Test: You must perform the A/B testing on various text and images of the app, so as to know which one is better. Even a few percentage of difference in the app downloads can create huge difference in conversion rate over a period of time.
5. Target your current customers: If you are already set in your business and have just made an app, you must first target your existing customers who are the most loyal too. They will give you positive review on the app store which will leave positive impact on new customers.
6. Bundle your apps: If you already have got one app on the app store, you can bundle the new app with the existing one in order to boost up the number of downloads.
7. Free model: It has been observed that the number of app downloads are more for the free apps as compared to the paid applications. So, it is a good idea to come up with a free model, to begin with!
8. Respond to early reviews immediately: Responding to all the reviews will show people that you care for them. So, whether the reviews are positive or negative, make sure you respond to them effectively.
Make sure you implement the above mentioned tips so as to get more downloads. Also, Market before you start the mobile application development process so that you can reach to your targeted customers on time.