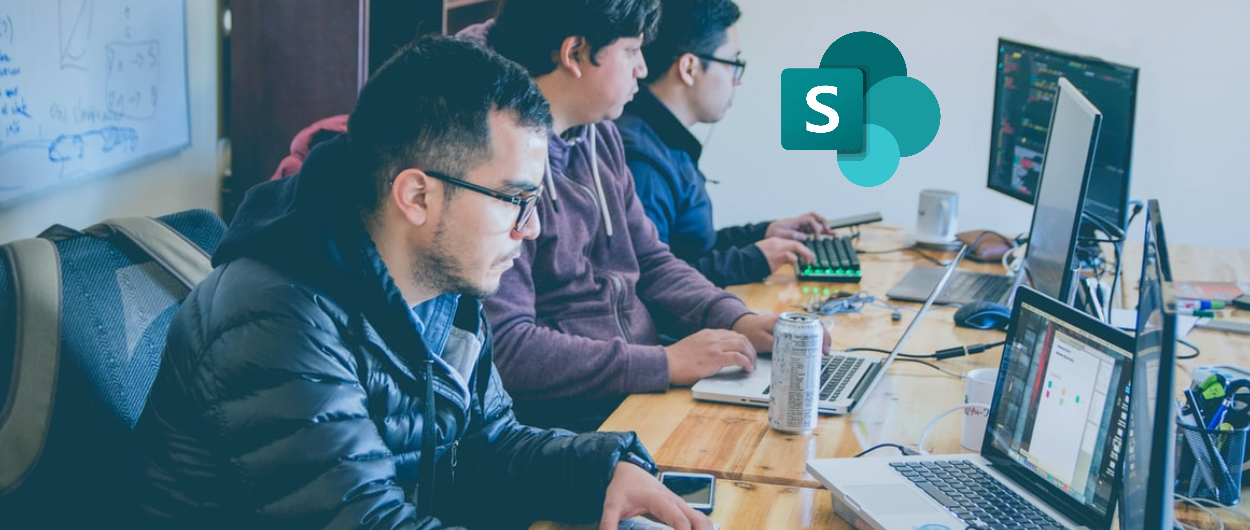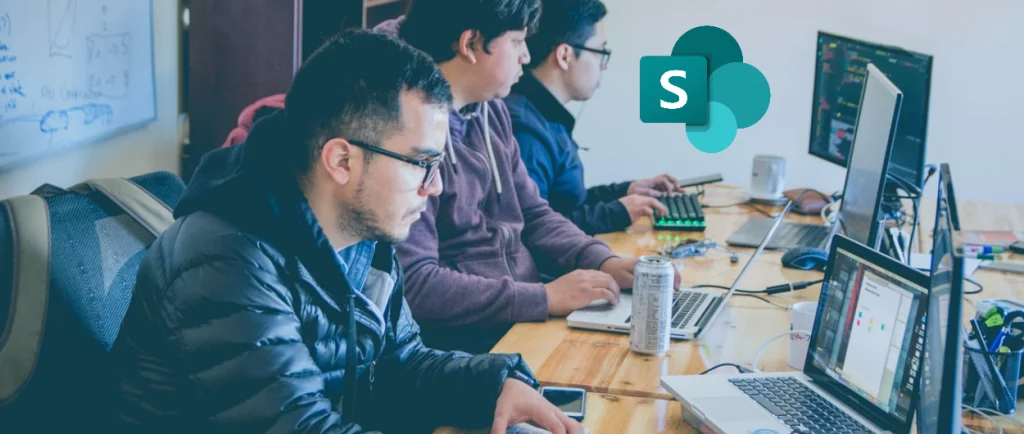 Microsoft SharePoint implementation provides a central hub for enterprise content. It's used to access and share documents, blogs, websites, PowerPoint presentations, etc.
Various SharePoint Platforms, like Power Automate, use low-code technology to establish business process automation using simple, rapid, and easy-to-follow procedures. It allows everyone, from an IT specialist to a non-technical business user, to develop workflows and automate processes in order to focus on productivity and efficiency.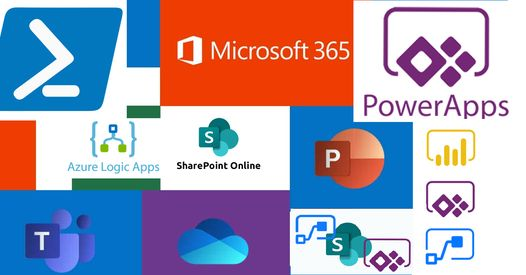 Other platforms, like Power BI, Power Virtual agents, and Power Apps, enable end-users to construct digital solutions more quickly, react more quickly, and incorporate data-driven insights into their decision-making process.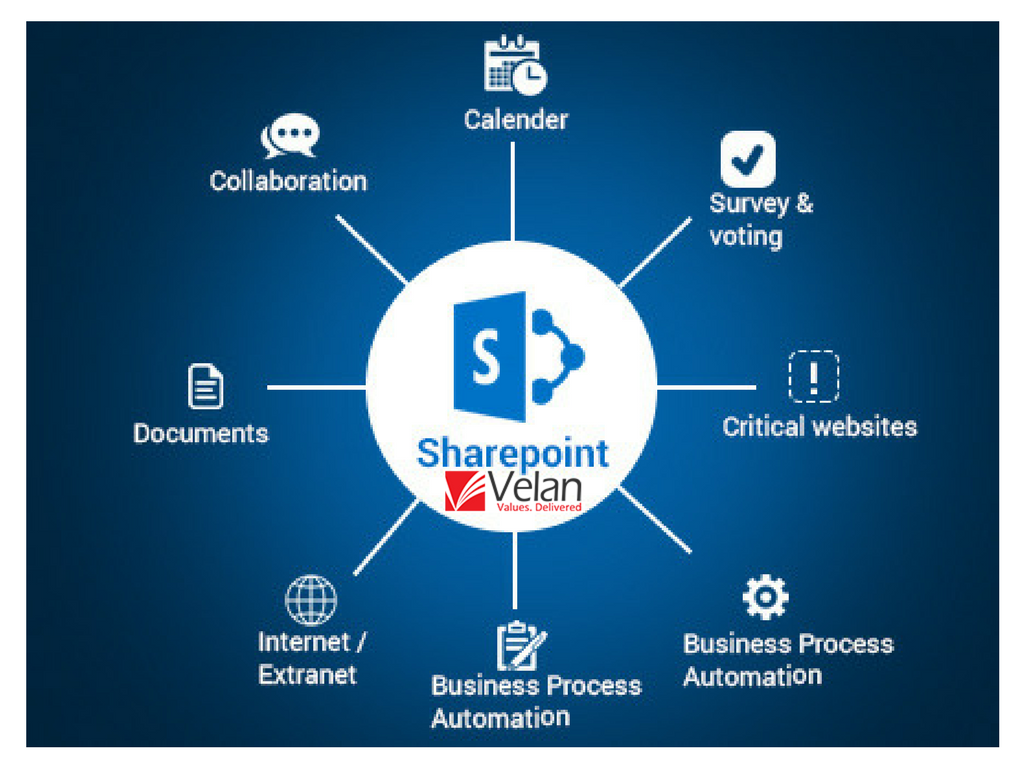 MS SharePoint has gradually grown into a fully digital solution for bringing efficiency and cooperation to your fingertips. The post focuses on everything SharePoint in order to provide you with a guide to help you enhance productivity with its numerous perks. So, let's go further into the SharePoint realm.
Modernization with SharePoint integration can help organizations improve messaging and opportunities with a more efficient collaboration platform. With SharePoint, employees can work across different departments and locations. This helps to establish a culture of collaboration that is essential for the success of any organization.
SharePoint is one of Microsoft's most popular enterprise collaboration platforms. It is the best way for people to share information, ideas, and feedback across an organization without worrying about security or data leakage.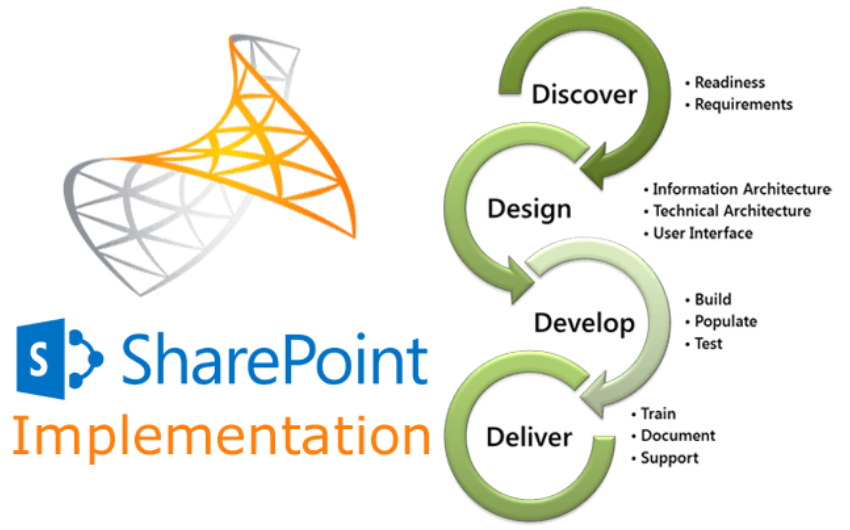 SharePoint also provides many other features such as document management, records management, content management, business intelligence tools, and workflow automation tools that help organizations become more productive.
There is a difference between using SharePoint and implementing SharePoint. To effectively use SharePoint, one needs to understand how to optimize it for their business through understanding its environment. 
One must also be aware of how its infrastructure operates and the additional components needed for it in order to undertake a successful Microsoft SharePoint implementation process.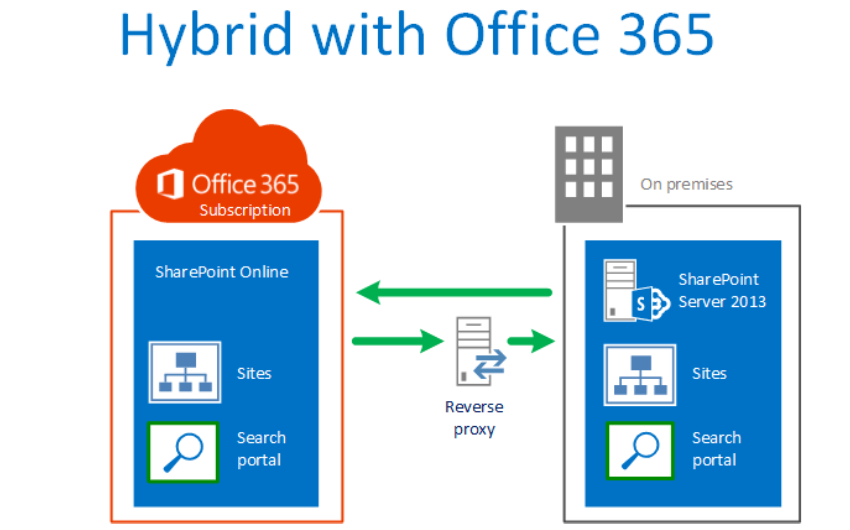 SharePoint has two different implementations: On-premise or Office 365 and hybrid form, where an organization operates both systems in a combined use case. Enterprises can also opt-in for SaaS (SharePoint Online).
SharePoint is usually deployed in an on-premise and hybrid configuration for the organization's requirements.
Many organizations will use SharePoint On-Premise because they depend on Intranet sites and Windows machines. Suppose a company has remote workers or individuals who work remotely. In that case, SharePoint Online is the way to go because its configuration does not need registering new servers or installing any software. 
Suppose a company prefers to use both options. In that case, it will get coupled with a hybrid design because it would provide increased ease of use across all work from anywhere paradigms available around Sharepoint systems.
Set Goals

Integrating SharePoint in your organization is a big step towards a new phase for everyone working there. However, before we start with this, it is essential to determine what we expect from this integration? 
Is it Simplifying data management procedures, lowering ownership costs, or improving enterprise standards, or is it entirely something else?
Whatever your aims are, you must identify specific goals! This way, you will be able to determine that you have successfully implemented the system for upgrading the workplace. In addition, it will address whether or not SharePoint is utilized in your business and how to use it. Well, it is one of the most compelling aspects of our plan of leveraging SharePoint. 
Recruit A Skilled Team
It is evident that no one wants to work with a team of novices for successful projects. We all are aiming to build a team of adroit professionals. They are the cream of the crop in their field! Such an undertaking will need the participation of your top players in the game!
SharePoint implementation can be a perfect addition for your enterprise to modernize in this digital era.
Let's Connect With Brainvire!
Everyone nowadays becomes over-specialized in their specialty. So, relying on developers will not be enough to implement SharePoint in your firm. They will need the assistance of business process analysts, administrators, architects, project managers, and others. Thus, a team of skilled players will add an exceptional value to your company. !
Requirements Must Be Discovered, Analyzed, And Prioritized
A SharePoint solution is only effective if it supports and improves the way people operate your business. To create anything that will either help or improve the way people in your business operate, you must first identify their pain spots and sources of inefficiency.
Because a successful solution requires agreement at every company level, the implementation team must have concentrated talks with key stakeholders, management, and representatives from each department. The conversation should elicit both immediate and long-term needs. These criteria will assist in the creation and scalability of infrastructure suggestions and high-level architectural design.
After obtaining needs from multiple groups, assess and rank them based on which will have the most influence on the organization's process. Again, prioritization is required to make the most effective use of your team's limited time, resources, money, and energy.
A sales-driven corporation, for example, would gain the most from a business intelligence (BI) dashboard and reporting capability. On the other hand, a law company will gain the most from a document management tool.
Create A Training Strategy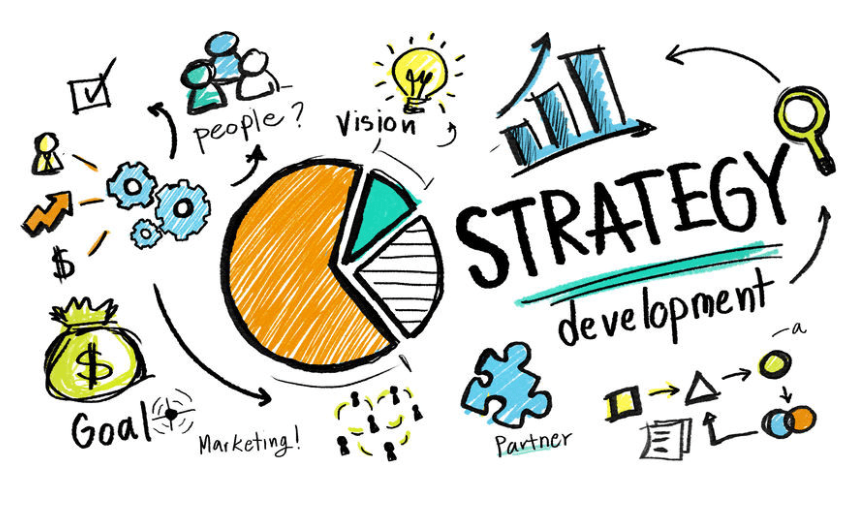 Another critical factor in adoption is training! The technical training component requires you to establish and educate a robust SharePoint team swiftly.
However, not everyone in the firm will use the complete SharePoint platform you are putting in place! So, if you provide them with a comprehensive training session on everything. As a result, you might be left out of the opportunities of using SharePoint.
Among the staff will be Administrators, Power Users, and Information and Knowledge Users. First, determine who will suit which profile and train them properly.
Service Operations Must Be Defined
You'll want to keep things working smoothly to ensure that your SharePoint setup is eventually beneficial. SharePoint Service Operations is multifaceted. It entails preparing for a self-adapting SharePoint (templates, permission models, etc.), defining and documenting monitoring rules for your environments, understanding your service offering and model, etc.
Writing all of this down now will undoubtedly come in handy several times and will provide you with a clear picture of how SharePoint will meet the objectives of your project.
Implementation Should Be Approached With Caution
Your SharePoint deployment, like any other IT project, must be tackled step by step. You must ensure that you pay attention to minor details at all manufacturing stages. This will guarantee that your final product is excellent and devoid of faults.
The thorough training you would have provided your staff should have prepared them to approach implementation with caution and care. It's critical that they can handle each step of the process with efficiency and creativity. This will significantly impact the kind of outcomes you see after you complete each job.
Some site developments go through many phases, including quality assurance and approval procedures. Regardless matter how many phases your projects go through, if you properly teach your team, they will ensure that your objectives are met at each point so that the final result is praiseworthy. SharePoint adoption is not easy, but it may propel your organization forward if done well.
During The Transition, Be Collaborative
Introducing this new program to everyone may be difficult, but promoting SharePoint's collaborative feature may pique people's curiosity. To bring more people on board, you must effectively communicate with your team and demonstrate the advantages of utilizing SharePoint.
This will make it easy for you and your team to begin the SharePoint training and installation process. Of course, there will be worries, but make sure you respond to them and are open to addressing them with others who share them.
This is due to the fact that bringing individuals on board will make the whole experience more pleasant and collaborative. SharePoint has the potential to benefit the organization as a whole substantially, so take the time to explain this to your team so that it becomes a collaborative endeavor for everyone in the firm.
Select An Information Architect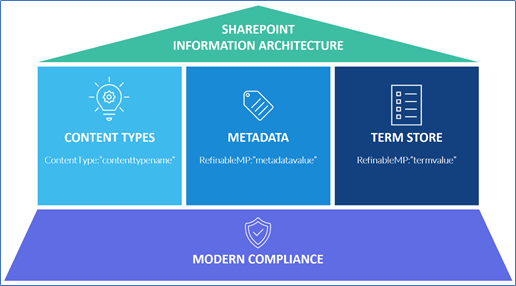 The information architect you choose will create the "blueprints" for your SharePoint deployment plans. Every SharePoint team should have a dedicated information architect since they will assist you and the team builds a robust project from the bottom up.
Make sure that you don't overlook this while seeking new team members. A competent information architect may serve as the cornerstone of your SharePoint platform, which is a significant load to bear and should not be entrusted to just anybody. In addition, the information architect will assist the team in conducting in-depth studies in order to organize the SharePoint deployment plans properly.
Perform A Test
Before implementing and introducing a new product or technology to the whole business; a trial test is required to check that everything is operating correctly. Then, assign a team with the duty of storing, accessing, and sharing files inside SharePoint.
Following the initial test, roll out SharePoint to a single department in your business and ask them to begin transferring their documents and training end-users accordingly. Once completed, solicit comments and, if required, make modifications.
Organizational Implementation
Now that you've made improvements and addressed errors throughout the test and after the single-phase implementation, it's time to get started with your company. Again, remember to offer adequate training and resources to assist your end users in using SharePoint, and be prepared to receive feedback.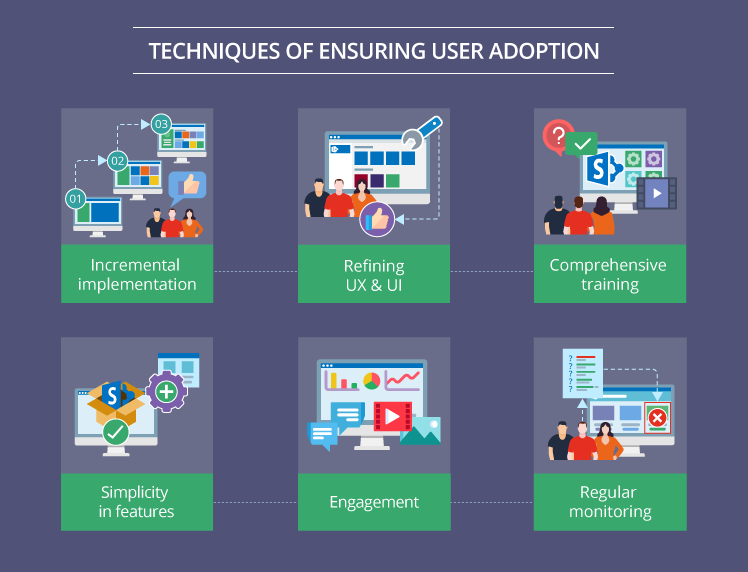 Everyone must be committed to getting the most out of your SharePoint setup. You must be the leader who leads and inspires your team to use the current technology to its full potential.
Thorough planning and evaluation of your company requirements must integrate SharePoint and use its features properly. Then, even after implementing it, be proactive in making changes as demand develops.
Make The Implementation A Success
To begin, efficient SharePoint installation necessitates a professional and complete study of a company's business requirements and matching them with the platform's capability, which also assists a firm in determining the best deployment option: on-premises, cloud, or hybrid.
Then, an exact implementation plan with well-defined dates and scope of work is necessary for each step. Also, since high user acceptance is one of the primary signs of successful deployment, care should be taken to make a SharePoint solution appealing and easy to use.