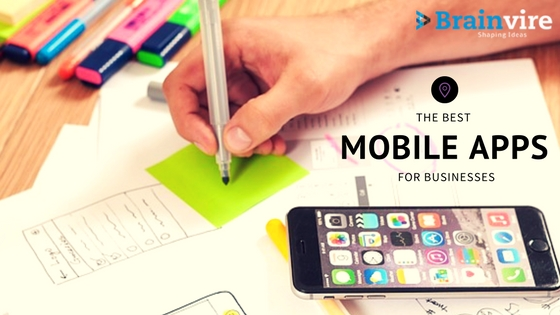 Who doesn't want to execute day to day activities with ease? Entering into the era of mobile apps people don't like to spend their time on different search engines to find the desired product. A mobile app offers a great user interface to the customers so as to make it easier to find the desired products, apart from this a mobile app has the ability to generate more sales and better customer service for the companies too. Here are some of the reasons why you should use an app for your business.
As you are ready with your app, now you can look for some app monetizing techniques and even if you don't monetize the app then also the influx in the new clients and customers will cover your start-up cost. Yes, mobile app development services is an expensive affair but you can cut down the cost by not adding unnecessary features and plan the whole app in advance.
An app makes the user interface easy and simplifies the search for products and services for the customer. A better user interface can help you to earn more customers. Your products are showcased in a perfect manner on an app and the customers can freely surf them.
An app can help you to reach out to more customers than the conventional website. An app can draw a huge audience, apps are a great way to attract the younger audience.
An average American spends around 2 hours a day on their phone and a convenient app is the best way to make your customers happy. The logo for your app will be recorded in the customer's mind app even if they are scrolling the phone apps and your app goes unnoticed.
Mobile apps are being used by renowned brands and it has resulted in an increased customer base so here are some of the best brands that grew their customer base and enhanced their revenue through mobile apps.
Assisted with augmented reality the Makeup Genius app from L'Oreal uses facial mapping technology with your phone's camera to let you try products in real time. The app lets you put makeup and try different looks. Afterward, you can also share the results.
One of the biggest sports equipment and apparel brand Asics has been on the market for around 60 years. This brand created a My Asics app that gives you tailored plans for athletes so that they can match the running abilities, goals, and fitness. It is the only plan backed by 7 years of research that provides tailored plans.
Nike's apps include a workout and a running app but one new app introduced by Nike is Nike+ move that turns a smartphone into an accelerometer. Another app from Nike is the Nike SB app that assists skaters to develop their skills.
The BMW released an app that has some smooth functions to make your life more convenient. You can control the car's temperature through an app and you can even find your car from a half a mile via vehicle finder function which shows it on a map.
The popular brand Corona crafted an app named Beach Break App to transform the beach into a state of mind. People get rewarded for checking in to various places like stadiums or by uploading a photo of a Corona beer. The reward points can be redeemed for branded gears, spa appointments and golf trips.
With the Smirnoff's Mixhibit app you can turn photos, tweets check-ins into unique videos. This app artistically arranges your photos from different social feeds and lets you to select a track and creates a video that you can share with your family and friends.
Contact us to hire mobile app developers.