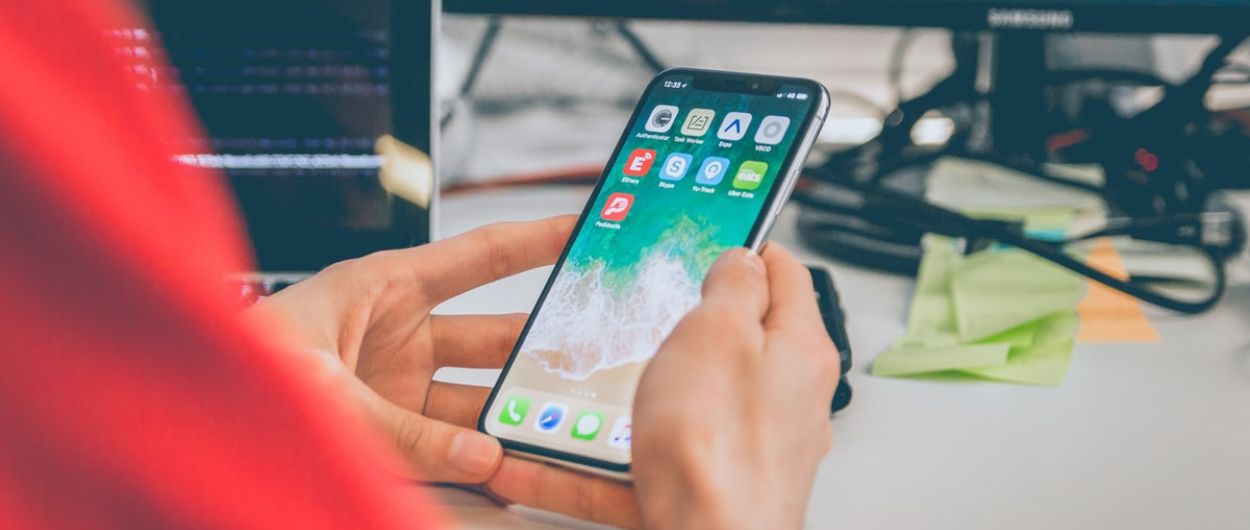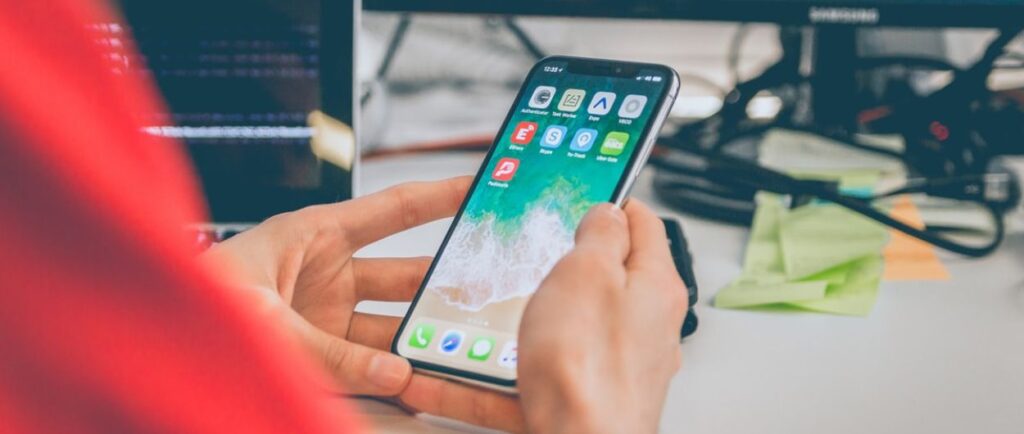 The first and foremost thing you need to consider is: Is your mobile app going to make money?
Unless you generate revenue, you can't make any significant change as a developer.
The success of an app is measured in downloads and revenue.
Successful apps generate revenue from their app's in-app purchases, such as virtual goods, paid upgrades, etc. 
However, if you want to go with a simple approach of generating income from your application, then you can turn off all of its features and place them behind a paywall for users to unlock via in-app purchase and offer them as premium features. 
But is there a way for mobile app developers to make their mark in the mobile industry and still earn from their apps?
 Yes! There are many ways through which an app developer can generate revenue with applications he has built.
But, let's first discuss things that you need to keep in mind when it comes to making a profit from mobile app development.
Things to Consider
1. App Purpose
It is important to think about why you want people to download and use your app. Is it only because the app will make you some money? That's not enough reason. You need a business model that has long-term growth potential and can be sustained by new users who join as word of mouth spreads.
Also, if your app will be a marketplace for different services or products, choose a business model that will ensure regular transactions. In such cases, the transaction fees will make up for your investment and even give you a profit boost.
2. Target Audience
If your application is meant only for adults, don't try to target children as well because their parents won't allow them to use social media apps or download any type of paid software on their smartphones and tablets. Also, don't forget that an app with fewer than 50 thousand users cannot be monetized, and it may take months just to reach this high number of downloads. So, think twice about cashing in on its money-generating potentials before sinking your time and resources into its development.
3. Competitor Analysis
You'd better take time to research your competitors before making an app. It is possible that someone has already come up with an idea like yours and made it live on the google play store (and maybe earning all the money for himself). So, it's important to think of your own unique ideas, develop them into functioning apps, and try promoting them among your target users so you can take their mindshare away from your rivals.
4. Technologies
Every app depends heavily on technologies to provide utility or entertainment to its users. Some applications need more than one technology stack to complete functionalities, while others can be built around single technology. Certain features require open source libraries to be integrated with the app, while other features need third-party APIs to develop custom apps following their standards.
So, before making money generating mobile application, make sure it is built on an appropriate technology stack that will not be too costly to maintain and promote.
Google takes 30% of the revenue made on the Android app and gives the rest – 70% to the developers. 
Although, the success of an app is dependent on the monetization model. This is done by using advertisements, in-app purchases, or subscriptions. If the app has advertisements, it needs to be priced accordingly to generate enough revenue without having too many ad clicks. It also needs to have a large enough user base so that there are plenty of ads that can be displayed.
There are many apps that use in-app purchases and subscriptions as their app monetization model. For example, games where you can pay for weapons or other upgrades. Apps with this type of monetization must have very high-quality graphics because users expect it. They need to continuously update the content with new levels and challenges to keep people playing which is expensive for developers who make money off in-app purchases and subscriptions.
Application development has evolved from the desktop to the mobile with a booming trend of app development. The global app economy is expected to reach $104 billion by 2020.
Most popular app monetization methods used by top app publishers.
Since there are millions of potential users for free apps, it is crucial that developers make a profit from their free apps. To start earning money from your app, first, you need to set up an app monetization strategy.
So, let's see how to actually make money from your app using some of the most popular monetization strategies.
1) Paid Apps
One easy way of making money from your app is by charging users for downloading your app. It can be done by integrating a payment gateway into your application or through in-app purchases. 
2) In-App Purchases
Another way to make money from your app is through in-app purchase after the user has downloaded and installed it. Through this option, you do not need to incur any expenditure on advertising before launching an application, as most people come across apps that offer in-app purchases while using and browsing other free and paid applications.
3) In-app video ads 
In-app video ads have been available for quite some time, but they are still an underutilized format. They have been shown to be more effective than banner ads as they are more engaging and provide a better user experience.
In-app video ads can also be integrated into other types of content within the app. Some popular examples include- tutorials, product demonstrations, and help videos. There is no limit to what can be done with this type of advertising other than what the advertisers' creativity will allow.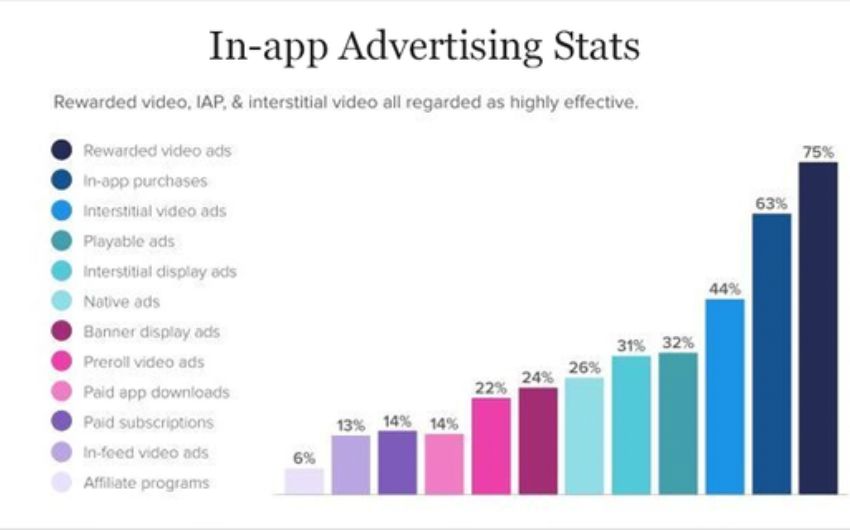 4) Advertising 
You can serve ads on your mobile application and earn revenue from those who click on those ads. The problem with this monetization model is that you will have to display irrelevant ads for maximum revenues.
5) Freemium Model 
This is a relatively new model introduced by mobile app developers, looking forward to making revenue from free and paid apps. Under this model, a developer offers a basic version of the application for free but provides an upgraded or feature-rich version at a price.
Let's see "How free games are designed to make money". This video offers a great illustration of the most successful strategies when it comes to app monetization. Let's explore!
6) Subscription 
If you have been watching closely, you would have noticed that most free mobile apps are offering monthly or yearly subscriptions to their users. So with this monetization path, you require the user to pay a fixed amount of money monthly or annually for using your app.
7) Tiered Pricing 
A developer can also expand his potential revenue by assigning different prices for different versions of an application. For example, you offer the basic version for free and charge a price for advanced features in an upgraded application.
8) Sell Your App 
A developer can also sell his applications to other mobile application owners or companies. This is an interesting way of making money from apps as it will give you direct revenues and additional ones!
9) Sell Your App's Data 
There is also another way for mobile application developers to monetize their applications – by selling the data they have collected from users.
10) Use Interactive Ads 
Adding interactive ads such as banners and other forms of advertisements can help you earn more than just generating revenue. Interactive ads will attract more users to your app, and you will be able to track the effectiveness of such ads through click-through rates.
A study by Medialets found that the bottom half of the app is most effective at driving conversion. Apps like Tinder and Uber show that this approach can be successful.
11) Use Paid Reviews 
Another way of earning money from your mobile app is by paying for product reviews. You can either pay or barter with bloggers who review products or services in exchange for providing review copy on their blogs, website, and Twitter accounts.
12) Be A Part Of Affiliate Marketing
You can also generate income by joining affiliate programs. Many online stores offer exciting commissions on sales they make through your referral link. It's simple – the more people you refer to an online store, the higher is the possibility of earning money through your mobile apps!
13) Release Your App Under Open Source 
You can also make money by releasing your app's software code and design schematics under open source. Though this means that you will not be able to control the way users use your application, it is a great option for those who also want their names attached to whatever product they have made.
14) Make Personal Finance Tools 
Mobile application developers can also make money by developing mobile apps that help manage users' finances. Such applications provide information through graphs, charts, etc., letting users carry out financial tasks such as checking balances, transferring money, etc.
Apple takes 30% of the revenue made on the Apple app store and gives the rest – 70% to the developers. 
15) Make Travel Planning Apps 
Many developers make applications that help people plan their trips. Such applications provide information about nearby destinations and let users check and book hotels and flights and monitor the status of their journey through GPS tracking tools.
16) Sell Your App To Google Or Apple 
You can also make money by selling your application to either of the major players in the mobile industry (Google and Apple). Note that this involves signing an NDA (non-disclosure agreement), so you must develop an app and build it.
17) Develop Apps For Non-Mobile Platforms 
If Google and Apple are not your cups of tea, you can look at other non-mobile software giants like Microsoft and Adobe that offer very lucrative deals to developers who want their apps to be sold on their app stores.
18) Develop Games 
If you are a game enthusiast and have the required skills, instead of developing a single application, you can create a whole series or package of them under a single brand name to make money from selling those as mobile apps. Epic War TD is one such example that has become very popular worldwide.
19) Promote Your App On Forums And Social Media 
If you have made an application that you believe has the potential to be successful, then start promoting it before its release. Involve yourself in online communities like Facebook and LinkedIn, where like-minded people gather to discuss such kinds of topics and inform them about your app before its launch. You could also have a look at online forums to know what people are talking about and how you can develop an idea into a successful mobile application.
20) Develop Mobile Web Applications 
If you don't have the required skills, but would like to build a website that can be accessed from any HTML5-enabled device, then consider integrating it into a mobile website and making money off it through ads or affiliate marketing.
However, Ad integrations and placements can help your developers get the most out of their apps and make them more enjoyable for your users.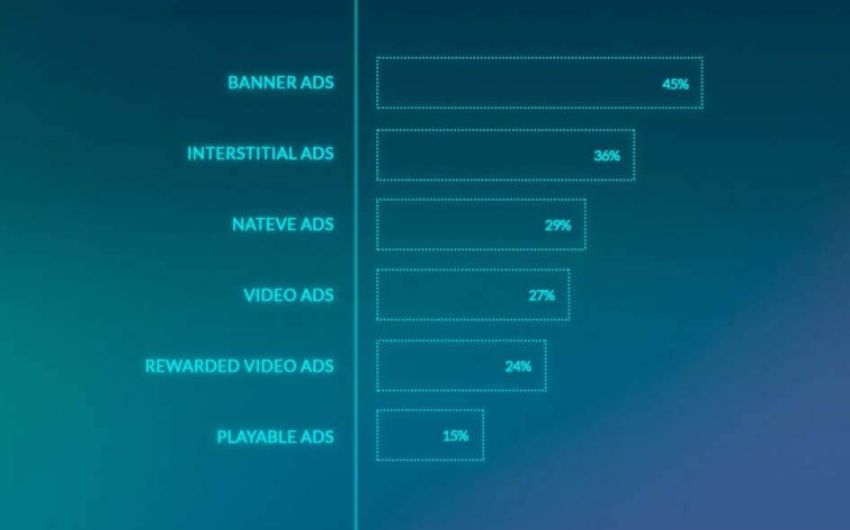 What's Next in the Mobile App Development World?
You might know how much apps are making money, but do you know what the future holds for the mobile app development industry? Do you know which technology trends are set to enter into it and change everything?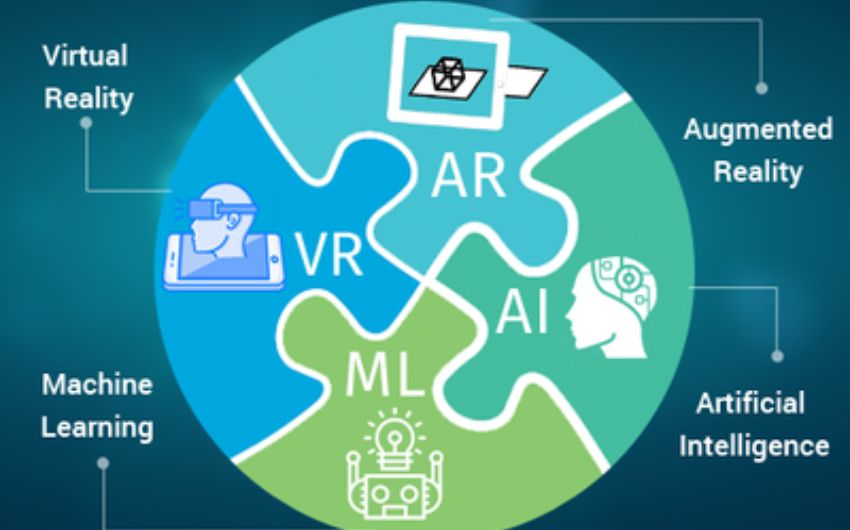 Augmented Reality (AR), Artificial Intelligence (AI), and Virtual Reality (VR) are quickly gaining their pace in the mobile app development industry. 
These innovative technologies are completely dominating their respective technological sectors for now, but they are also making their way into the mobile app world.
These three trends are set to change the future of mobile apps and induce a massive impact on their present status as well. However, you need not wait for the future to get here; start changing your app development concept now.
Augmented Reality Apps
AR is the technology that is set to help mobile apps come closer to an actual real-life experience. Adding some extra elements on the screen by making use of AR allows you to provide a more realistic user interface. Augmented Reality can add a touch of extra reality to the phone screen, making it more realistic and believable. This technology is already being used in various popular apps that their users appreciate.
For example, Pokémon Go! was one of the first augmented reality games that became phenomenal worldwide. With this new update, Apple also introduced an ARKit feature that the developers can use to create engaging augmented reality apps.
Artificial Intelligence Apps
AI is a technology that helps software mimic human intelligence. Though AI has been in use for some time, it's only now getting into the mobile app development world as well. So what does this upcoming technology have to do with mobile apps? Well, AI will play a key role in powering voice-activated virtual assistants.
This is how it works; chatbots powered by AI are used to interact with customers on behalf of businesses to assist them in making any decision related to their purchase. This eliminates the need for human communication and makes the buying process fast and smooth. The success of Siri, Google Now, and Cortana is proof that AI will play an important role in assisting people through their mobile devices.
Virtual Reality Apps
This technology creates the illusion of you being present somewhere else (called "presence"). As a result, you get engrossed in the illusion of being at a different place, be it outer space or an ancient castle. This is done by creating an artificial environment that makes you feel like you are actually experiencing the place.
For example, some apps allow you to experience sitting in a marquee watching your favorite team play through substantial TV screens. 
Are you looking for a reliable and experienced team to create your app?
We offer a wide range of services, from ideas to launch your app on the market. Our team of experienced designers and programmers knows best how to create an application that will become one of the most downloaded in its niche.
Conclusion
These are some of the future technology trends that change the way people live their lives through mobile apps. Mobile app development companies are also embracing this change, and along with it, they can also expect many opportunities in the coming days. AI is already being used in many mobile apps to assist. VR and AR are still emerging technologies, but their impact is likely to be huge.
So now that you know these upcoming trends, think about them while creating your next mobile app project. You can also change how your current projects function to incorporate these future technology trends.
Brainvire is a top mobile app development company focusing on iOS and Android apps. It has launched some popular apps that were also successful with over 50M+ downloads.
FAQs
1. How can I build a mobile app that actually makes money?
Everybody wants to learn the art of building free apps. Creating an app can be an important step towards making an improvement in the business. They are also an ideal way to get a new product on Instagram. Whatever you want to make with your apps, you will certainly share some things with other potential developers. We all want cash. Having a good app revenue plan in mind is a must before starting app production. If we do not understand our monetization model properly, we can waste money.
2. How do free apps make money?
Ans: When talking about how free apps make money, there are three main ways – ads within the app, sponsored content/limited time offers, and referral marketing.
3. How much does the app store pay per download?
Ans: Apple takes 30% of the revenue made on the Apple app store and gives the rest – 70% to the developers. 
4. How much does Google pay per download of an Android app?
Ans: Google takes 30% of the revenue made on the Android app and gives the rest – 70% to the developers.
5. Which Platforms Make the Most Money For App Developers?
Ans: While the value varies, it has been found that over 25% of iOS mobile app developers earn over $5,000 for their apps when compared to 16% of Android mobility experts. So, iOS is the platform that often makes more money.