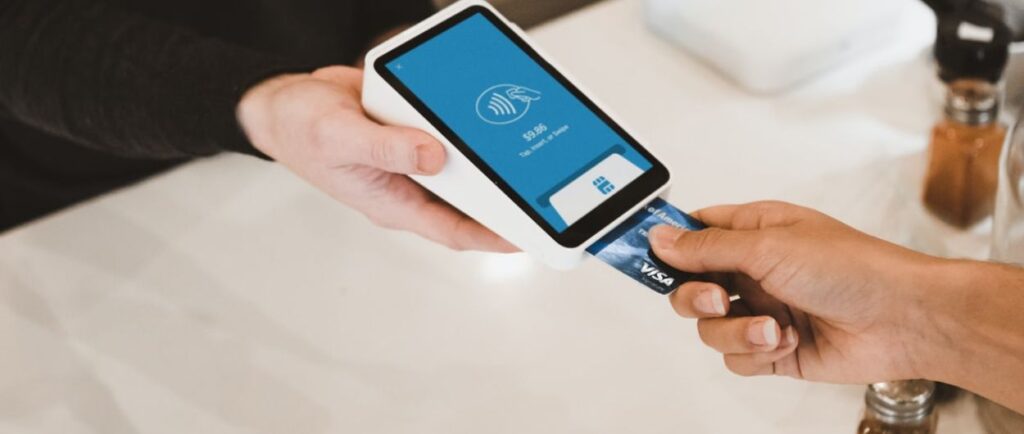 The financial services available from a mobile device include everything from checking out banks to money transfers to the local banks. This revolution only comes from mobile app development. Cash app payments are available for applying and receiving money online, paying your bills via credit and electricity bills, and trading online. 
During COVID-19, FinTech bloomed like flowers, and cash app balance grew as people experienced a practice of contactless payment. Several finance firms are considering offering services through mobile cash apps. 
This cash app balance and payments automation helped increase customer satisfaction and efficient bank account management. Providing peer-to-peer payments for businesses empowers entrepreneurs without borders.
Online apps can grow fast, but we will have to wait a few years for Cash. Once we were restricted to cash transactions, now we are moving away from contactless payments to P2P payments – and for a good reason! 

[Also tread: Why are Upcoming eCommerce Stores Fascinated with Magento 2 Development Services?]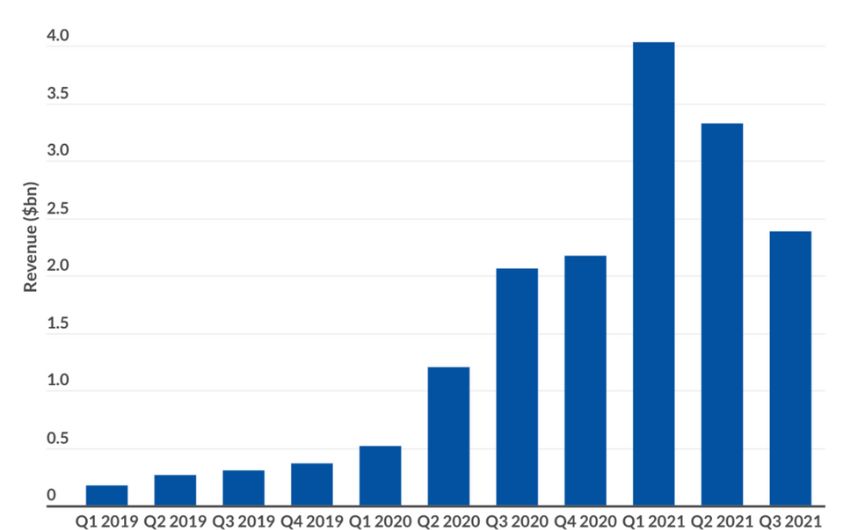 A cash app (square Cash) appears on the market today to provide simple means for people's everyday lives and solve bank account problems. First, we learn about peer payment applications and then learn something interesting about this type of custom payments app on-demand.
We're fast approaching an economic crisis that leaves everyone without Cash. Cash has shifted from the contactless payments model to the peer-to-peer payments system. 
Growth in the use of contactless has helped the sector grow by an expected value of $4491.14 million in 2027. A stable P2P Payment Application system has enabled reduced bank account paperwork and this growth forecast. We saw the Square Wallet app earlier today, enabling payment ecosystems to evolve.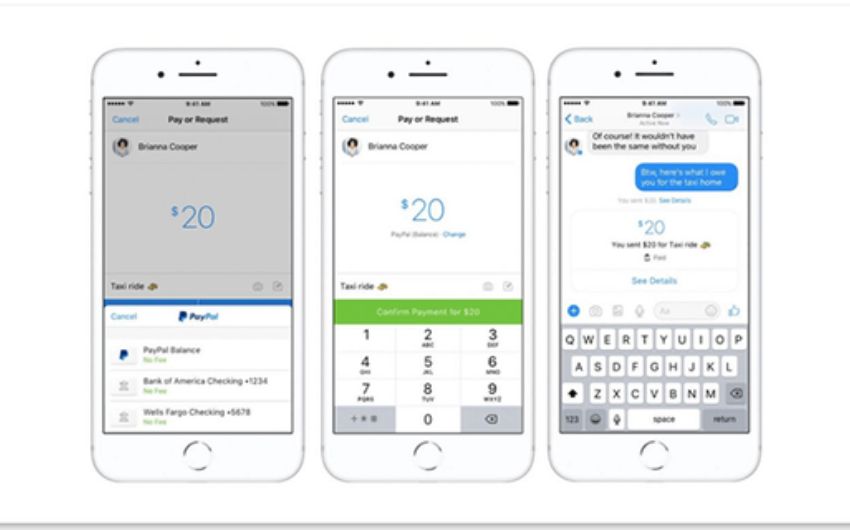 As an investor, you may wonder how much does Square's Cash like app development cost and which business model is suitable for cash app account management.
Key Stats on Cash Apps
In 2020, the Cash app's revenue cost around $5.9 billion with a 353% increase year-on-year, primarily through Bitcoin trading.
This surge in Bitcoin trading is due to the Cash app's 169% hike in net profit.
Over seven million users prefer the Cash app debit card and optimize cash app balance.
The App has over 100 million downloads and 36 million monthly active users.


The Must-Have Cash App Features
An outline of your app features can improve the user experience. The following feature lists are helpful for the design process for mobile app designs. Developing Peer-to-peer payment apps requires many things. The App's features depend upon the size of the business model and the budget. 
Here are a few cash app features that you must consider:
Cryptocurrency Trading
Crypto trading has emerged as another essential component in P2P finance application development compared with cash cards. New-gen business owners will also be given the option of adding in-app wallets within apps to improve app development. 
This App is unique in several ways but has other useful features. However, regardless of the features you use in developing P2P payments applications, the application should be security-focused and cash app account, mainly if there are statistics across P2P payments apps in general.
Cash Card
The Cash card is similar to a Visa debit card used by merchants to pay for products and services using Cash app balances both in the shop and on the Internet. While not essential at the moment, the concept may soon become the next must-have in upcoming mobile payments services for prepaid customers as a whole.
Peer-To-Peer Money Transfer
That's what makes P2P payments an excellent tool for FinTech application development. In addition, the application allows users to transfer funds to contacts in their contacts book quickly. A third option would be to make contact-free QR-Payments possible for the users.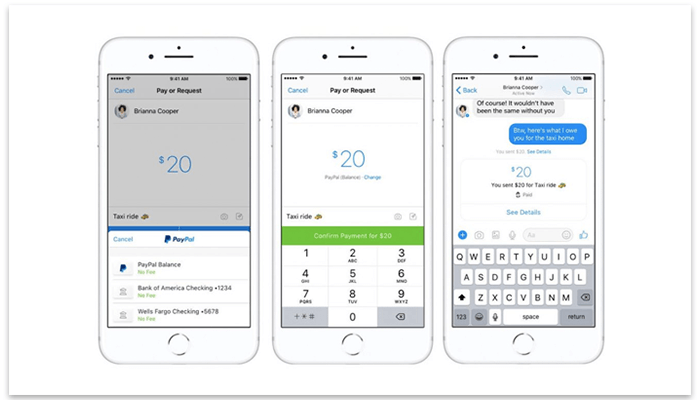 Multiple Accounts Types
Cash is a P2P payment option enabling businesses to offer benefits to consumers and businesses. The product includes features set-up profiles that can be tailored depending on your fintech app's acquisition rate or the user segments, thus increasing customer retention.
Link Bank Account And Cards
In a secure environment, fintech app developers allow users to connect a bank or a card to an app in a secure mode. For example, the Cash application enables users to use multiple cards in the application.
In-App Wallet
To perform transactions quickly, you should integrate the function with an on-site Wallet. A wallet may also be available that allows QR payments to be sent to contacts or bank accounts.
Multifactor Authentication
Fintech developers very well regard cash apps like any Fintech application. You should also make the user's login via email, SMS – OTP, or biometric authentication.
It offers a practical security feature that protects the user's transaction. A different ID and OTP are necessary for recording and completing all transactions. Third parties such as Twilio Firebase Digimiles Nexo and Firebase have been used to secure these functions.
All companies need security issues at least in their product line as all customers of payments are looking for information on the security of their payments information and transactions. This feature commits to protect the customers' privacy and security. 
Want to offer contactless payments to customers?
Let's start a new project.
Steps to Develop a Reliable Cash App
For a successful Peer To Peer Payment app development, your company needs to be followed proper procedures to give users a user-friendly experience as every online payment app should. So let's take a quick look at several important considerations when creating apps.
How to Develop a Wireframe for Cash App?
It's a first step where you have to create a plan for your idea and design, enabling the developers' team to understand your idea. Once that happens, the team starts working accordingly.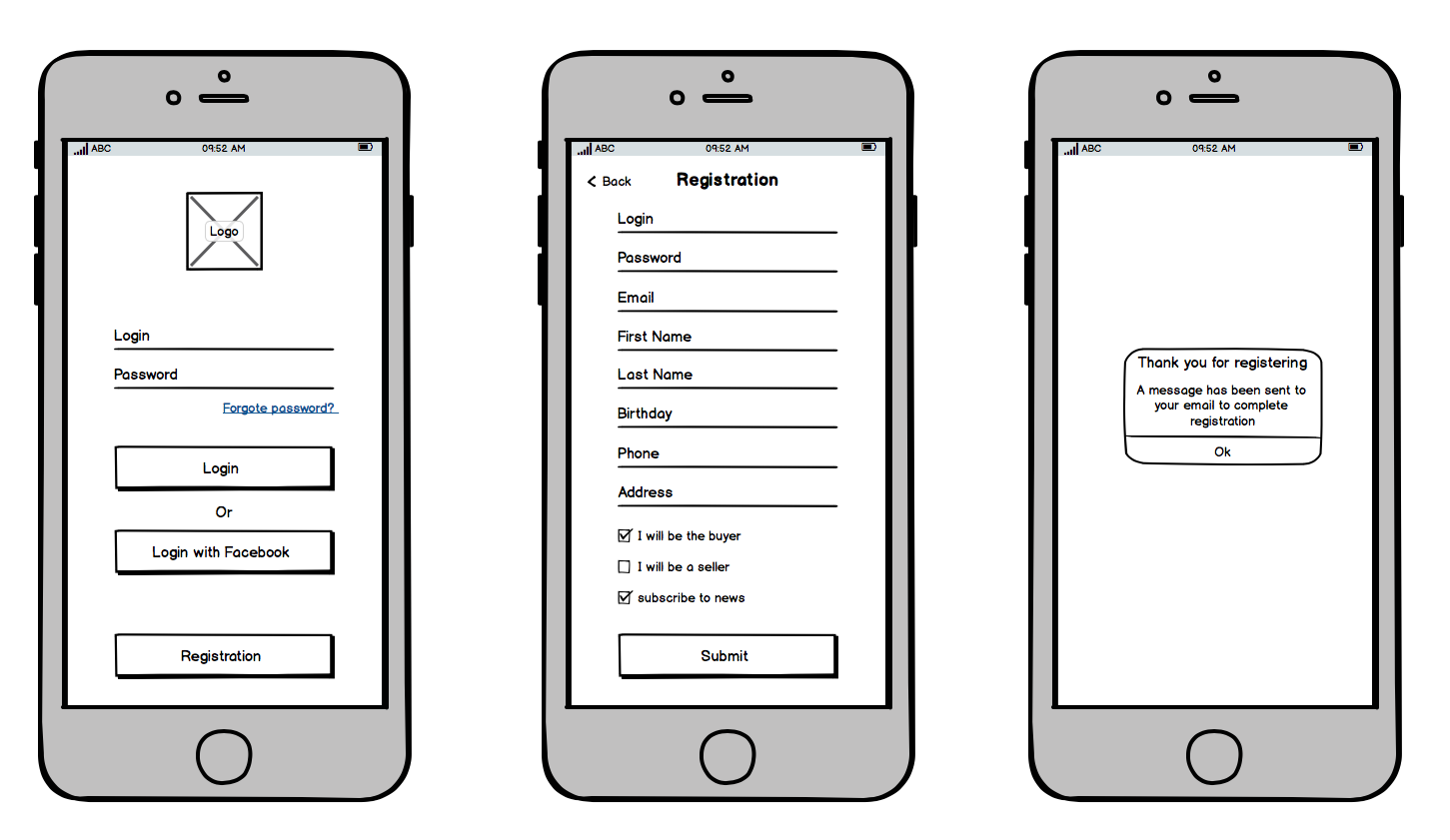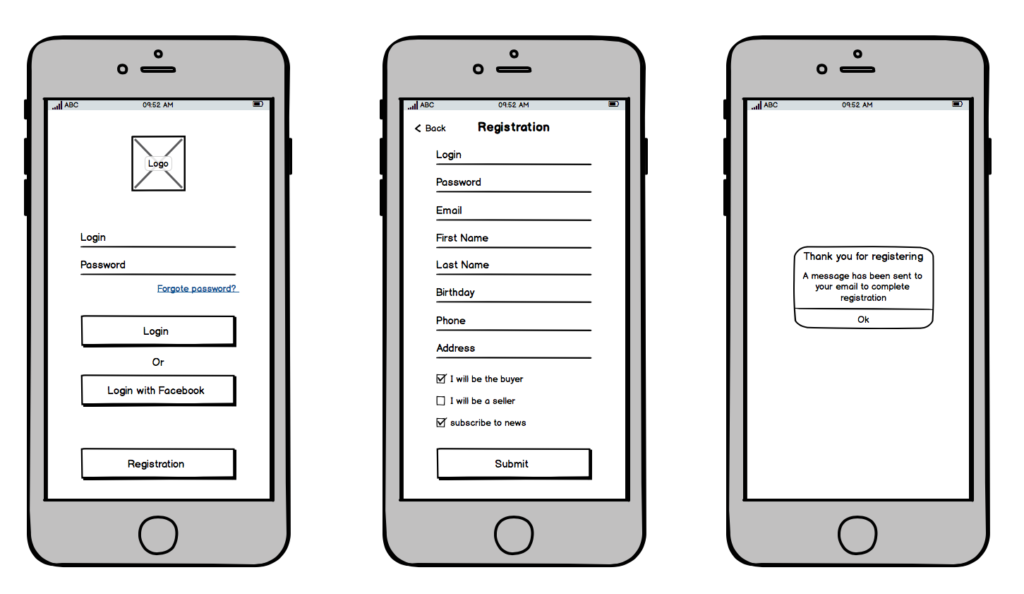 Designing And Developing The App
We're ready to launch a payment app. It's worth mentioning that making the Cash Clone App attractive is an excellent idea because people are more comfortable using the App. Moreover, simple-to-use controls allow users to install your software quickly and easily. 
Hence, consider implementing this with integrity and an effective API user interface into your application.
Developing the API
The development of APIs is crucial to the p2p app development. It is an outside service that requires immediate access. The API interface links users to the services provided. It offers a highly efficient interface that allows for quick and easy payment with no problems.
Secure Payment Gateway Installation
P2P payment app development, including Cashapp, requires a secure and strong payment gateway as payment services play important roles within the electronic-commerce process. If installing an online payment system, ensure your gateway is safe.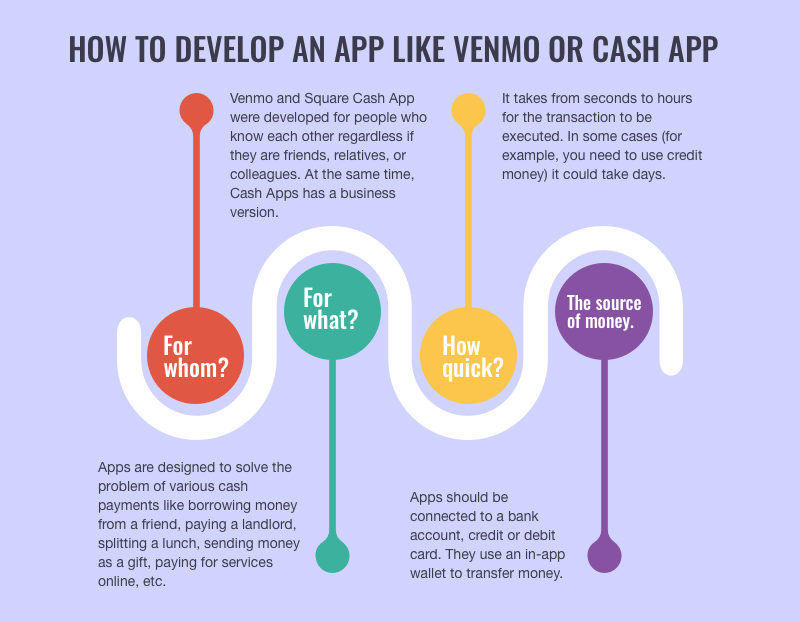 A Comprehensive Working and Monetization Model For a Cash App
Working Model
When starting a digital business, you must develop an eCommerce business plan. This business model will guide you throughout your development of applications. This document focuses upon the demands for your solutions, value propositions, revenue streams, and other aspects you need. 
When we identify the user pain points, we can create user journeys or project requirements faster. Finally, discuss various business models pertaining to P2P payments.
A few significant aspects in the working model to be mindful of:
On-the-spot Notifications to the Email ID
It's a great and valuable advantage of developing custom payment apps like cash apps. When the amount has been emailed or acquired, the user receives an email notification. The App starts notification and reveals messages on enrolled phones regarding payment transactions. It will keep track of your transaction.
Virtual Visa Card
Custom Pay App development provides cash cards to ease user use. The App Cashclone offers an implicit Visa card used to secure online and local shopping transactions. The user can instantly add cash to-peer-to-peer applications via Google Pay and wire transfers to perform transactions.
Free Of Cost Transactions
The App is designed to make payments online without paying a fee, similar to a Cash-based application. It provides secure international and national payments. The transactions are done immediately with no delay from the PayPal Payment app. Small businesses largely use these payment apps.
Pay Without An Account
Launching eCommerce apps with peer-to-peer payments will offer many advantages, as will cash apps. For example, the online payment app can send money to other parties available to you. So consumers can pay by peer-to-peer payments without an active account.
Monetization Model
Every software company is responsible for finding the right balance between growth in its product lines while remaining profitable. For example, in money transfer applications monetizing often involves selecting optimal commissions for various clients. 
Square Money is uniquely positioned among its competitors for several reasons. The company was established by a big company, has an extensive fund, and therefore, possessed an opportunity to launch its first free App. Square Cash later gained popularity.

[Also read: Importance Of Web Security For The Ecommerce Industry During COVID-19 Pandemic]
How Much Does It Cost to Build a Cash App?
As with most mobile development cost estimates, four important factors influence overall pricing, and they are:
Size of the Team
Mobile App Design
Agency Location
App Features 
Copying the same functionality will prove a more practical approach in the Cash app. So what we'd suggest would be creating the MVP.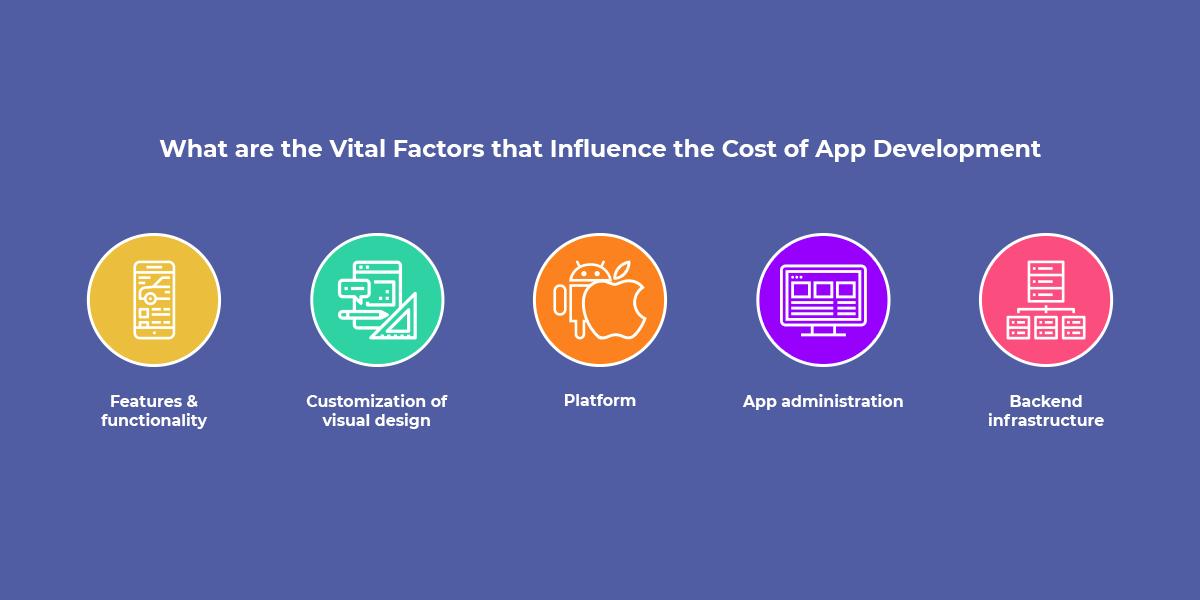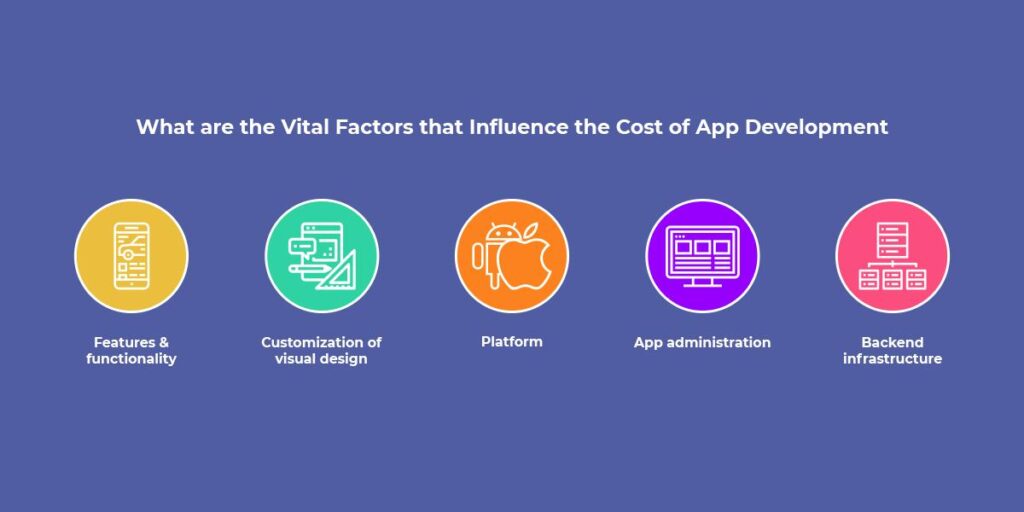 You can try a market before developing a fully-functioning software development project. Our Fintech software developers advise entrepreneurs on creating their applications. We can also assess the technical resources that determine the cost of P2P apps development.
We're an experienced developer who provides FinTech mobile apps. FinTech apps development cost varies depending on knowledge. 
The cost assessment, however, reflects several factors. For example, there are no scientific estimates of the cost of developing peer-to-peer payments applications. 
But we will be interested in determining how much preference you have regarding the project. So, whether you've got apps in mind or need a cost estimate, you should be confident about us!

If you are looking for the right magento development services to take your business to the next level, hire a magento developer from Brainvire today.
Advantages of a Unique Cash App
Square Cash's URLs allow customers to send or receive Cash even without the App, allowing businesses the convenience of using this feature. Alternatively, customers can pay through Square Cash even with no accounts. 
So small-time brick-and-mortar businesses like florists can quickly make money by selling flowers. Square offers virtual cash cards and provides users with their debit or credit card to purchase goods from online retailers and online shops. 
A user can use an Android mobile app to transfer Cash to a Google Pay account or use a bank ATM. This limit is 370 dollars per transaction for 2 dollars.
Cash App FAQs
Can you make an app like Cash App?
Our developers can guide you to design and develop a Cash app suitable for your target audience and with different features useful to users. 
How much does it take to build an app like Cash App?
Hiring a reliable developer is all you need to build a useful cash app that functions worldwide. Such an app is inclusive of all the right features and functionalities. An estimated cost of this App depends on these functionalities, features, and technologies used in its development.
Bottom Line
It is important to hire a good developer to channel a hassle-free app development process during the ideation process. Then, we can propose the proper steps, guidelines, and implement all necessary elements so that users can enjoy a quick and secure contactless payment process.