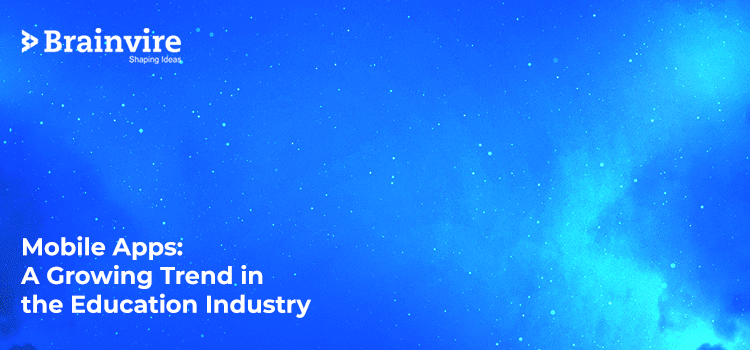 The advent of the internet caused a wave of transformation in many industries, one of which was the education industry. Shifting from classroom systems to e-learning, made learning easier, better accessible, with education software. This enabled the education industry to spread its arms and encompass a larger audience base, leaving a remarkable impact on the revenue generation. 
Fast forward to the next new wave of technological innovation and today, we see a drastic shift, among consumers, to shift from browser-based platforms to mobile application-based platforms, from websites to mobile applications, and from e-learning platforms to m-learning platforms. According to the latest research by Allied Market Research, the mobile application market is expected to garner a market revenue valuation of USD 407.31 million by the end of 2026, recording a whopping 18% CAG. This evident shift from online learning platforms to mobile-based learning app development platforms has yet again refined the accessibility of courses, content, and enhanced the learning experience of consumers at a high degree. 
Smart devices such as tablets, smartphones, and ultrabooks that can operate at a high speed has allowed users to gorge content and dive deep into online learning. Another advantage that one can notice visibly is the drastic cut-down in the usage of physical study material. M-learning platforms enable students to highlight notes, take down important inferences, and revisit old study material at the leisure of a few scrolls. Apart from that, statistical data proves to be in favor of mobile-based learning applications, with a 5 to 1 smartphone to personal computer ratio.
It is a no-brainer that m-learning is integrated with some of the state-of-the-art innovations in the tech domain. Let's have a look at some of these technologies that have a large role to play in the transformation of the education sector. 
Chatbots
Chatbots have proven to be a great tool for personalization in many fields including customer care, help forums, and now, the education sector.  They are used extensively by Mobile App Development Company to spice up boring lectures by providing interactive sessions to the students. Chatbots in mobile learning applications, are also offering an easier learning experience by trimming longer lectures into shorter messages, aiding in better retention for students.
Markets and Markets, in their recent report on the usage of chatbots in different industries have suggested that the chatbot market is projected to grow from a mere USD 2.6 billion industry to a staggering 9.4 billion industry in just 5 years. This should convey the degree of integration of chatbots in not only e-learning industry, but many more.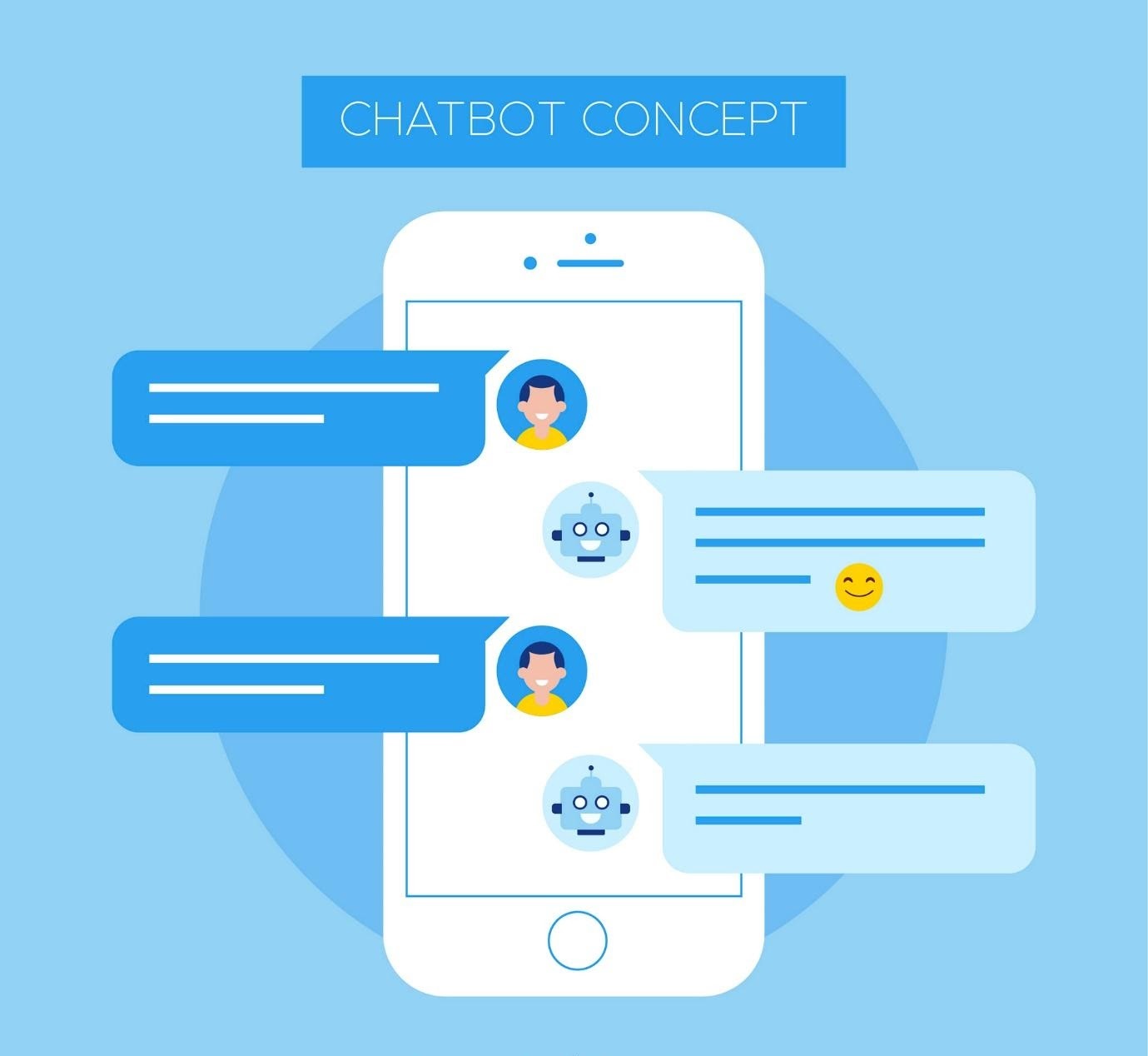 Artificial Intelligence
Artificial intelligence has turned into a buzzword on the internet, used by almost all technology-centric businesses. To be honest, it truly is that transformative in nature. Everything 'smart' is integrated with artificial intelligence and machine learning, which enables better insights in the refinement and retainment of customer relationships. Statista released data suggesting that the AI industry would reach from USD 9.5 billion to a mind boggling USD 118.6 billion by the end of 2025.
Artificial intelligence is bound to contribute heavily in the evolution of the education sector. Integration of the same has aided m-learning providers with a better understanding in different aspects such as student retention capabilities, attention span, and enables them to personalize the mobile application in a certain manner. Many vendors in the m-learning space keen to hire mobile app developers to enhance their AI experience.

Want to convert your idea into a successful app or website? Schedule your free call with our expert now.
Gamifying Learning
A lot of mobile learning platforms are integrating games that are specifically designed to teach important things to children. This has proven to be one of the most effective ways of turning something mundane into an exciting and fun experience. It is also known to aid in the enhancement of concentration levels of students. Surely, gamification of m-learning platforms is a huge trend that will continue to take on a high growth trajectory in 2020. For the forecast period of 2020-2025, the gamification industry is expected to grow at more than CAGR 30.31%, as per reports published by Mordor Intelligence.
While these integrations are modernizing the m-learning industry at an alarming pace, it is necessary to shed some light on m-learning platforms that are breaking the industry presently.
1. Byju's
Bragging the title of India's leading mobile applications in the tutoring domain, Byju's is a pioneer in the Indian mobile application-based learning industry. With a wide-spread userbase of almost 350+ million, the platform provides a rich directory of more than 50,000+ videos, quizzes, test papers, games, and interactive sessions to its users.
Byju's has also integrated animation in its videos to make them more engaging and understandable. Simultaneously, it also enables users to record their growth graph, personalizing the learning journey of every student based on their retention, understanding and learning speed.
2.Udemy
One of the largest game changers in the online learning industry, Udemy is known for providing valuable courses free of cost ( although it has started charging nominal fees for its courses now). Entering the online learning space through their website, Udemy soon realized the alarming growth trajectory undertaken by mobile apps and the rising wave of shift from laptops and PCs to mobile phones. This caused them to soon launch their mobile application. With more than 40 million students, 130k courses and almost 50 thousand instructors, this platform is a tough competitor in the m-learning industry.
3.edX
edX is an industry-leading online-learning platform that has tied up with the world's most renowned universities. This platform is best known for its credibility-driven courses that are free of cost if you're in it to simply satiate your curiosity. Certification is also quite affordable, given its 'global NGO' status. 
Founded by MIT and Harvard, edX boasts a registered userbase of more than 20 million students and has tied up with industry-leading companies and 120 globally top-ranked universities including Berkeley, Curtin University, Boston University, Columbia University, as well as IIT Bombay and the University of Oxford. 
4.Coursera
Founded in 2012, by two computer science professors from Stanford, Coursera has outdone its vision of providing mobility to learning. This platform has reached over 40 million people, enhancing their learning experience through mobile learning, provision of strong academic and technical support, and an inclusive experience with subtitles in more than 30 languages. Coursera also provides a shareable certificate for each course that can be added to the resume as well as LinkedIn profile.

The mobile-learning world is expected to touch its highest peaks in the coming years and there are visible reasons why:
1.Easier Access to Education
Mobile-based learning have provided users with a sea of information which has created new opportunities for people with an insatiable hunger for knowledge. What's more attractive to users is the ease with which they can access all this information on their mobile phones, stationed anywhere in the world. 
These applications are also providing users with cost-effective education, broadening the spectrum of learners, aiding students from humble beginnings to work hard and develop their skillset and make a place in the big world.
2.Better Parent to Teacher Communication
Mobile app development companies are integrating communication portals in almost all m-learning applications. This has enabled them to create a seamless student-progress sharing experience for both teachers and parents. Apart from that, it also allows parents to ask questions regarding their children online, without the hassle of making time and attending parent-teacher conferences.
3.Cost-effective Learning
As we already mentioned above, online learning is extremely cost-effective in nature, drastically scaling the opportunity base for students with humble backgrounds. Furthermore, it also allows students to gain certification from renowned universities and training institutes at a cost that is relatively lower and affordable, as compared to their full-time courses.
4. 24*7 Accessibility
One of the biggest advantages of opting for mobile application-based learning platforms is the 24*7 availability of courses. This accessibility enables users to learn part-time while handling other life priorities effortlessly. This convenience of education is one of the biggest selling points for any online learning platform, for which they hire mobile app developers to refine the experience.
5. Effective Engagement for Students
An influx of information that is provided in an audio-video format has led to the enhancement in engagement, attention span of users, and hence, effective learning. Further, with the integration of AR, VR, and artificial intelligence by mobile app development companies has created an automated feedback system for these platforms. What this does is, enables a refinement of the user experience, providing greater value to the user base as time passes, in turn, retaining and expanding customer loyalty.
6. Specialized Learning
Most mobile-based EdTech software platforms offer specialized programs which allows individuals to hone their skill set and provide better services to their clients or their employers. These training programs are instilled with entrance exams to enhance the pre-existing skill set of the trainee. This also allows the algorithm to recommend better-suited programs to the individuals. For this, hiring a mobile app developer, who can provide high-end development, is necessary.
7. Progress Tracking
One of the most relieving things that can happen to an individual learning a new skill set is not losing their progress-chart. With EdTech mobile applications, tracking of course progress is easier than ever. What's more is, the individual never loses a lecture or has to skip information to match up with the class. Learning without compromises surely is an attractive path to embark upon.
8. Interacting with Fellow Students
Most m-learning applications provide forums for students to interact in. This forum is generally used by students to interact with each other, asking and solving queries of one another, hence, elevating the entire course experience to a whole new level. Further, these forums also provide the professors or trainers an insight into the average learning curve and progress of the batch, allowing them to customize the progression of the course.
9. Customization
As mentioned in the above point, the courses on these m-learning apps can be customized according to the requirement of the student. The primary goal of education is to teach the students in a way that initiates critical thinking, and allows maximum retention of the knowledge as well as the understanding of such knowledge. This goal is achieved with highest standards on m-learning platforms as the course can progress at the speed the student is comfortable with. Not only that, the platform also allows students to revisit previous chapters and find the missing piece of the puzzle and come full circle in the understanding of a certain concept. 
10. Immediate Performance Assessment
EdTech applications designed to provide higher education are also providing immediate assessment of the work submitted by students. These courses are infused with relevant assignments, allowing individuals to gain on-hand and practical experience and solidify their understanding of the subject. These assignments are then evaluated, providing immediate feedback to the student, guiding them into reviewing and rephrasing their learning strategy.
11. Sustainability
With growing awareness towards climate change, most countries across the globe are initiating sustainability-driven regulations. This has encouraged the general public to undertake some steps on a day-to-day basis which support such initiatives. Online learning is one such initiative that is supported and encouraged by governments from across the world due to a vast decline in the usage of resources. This includes not only paper and other stationery, but also electricity, vehicles, and construction. While it cannot eliminate the necessity of these resources completely, every ounce of reduction and effective utilization is bound to help with the cause.
12. Updates and Notifications
Online learning platforms provide updates and notifications regarding the changes instilled by trainers or institutes into the course. These updates can reach the individuals immediately, making sure that no time or other resources are wasted, on either end. Further, an updated version of the course is also immediately upgraded in the user's smartphone, enabling a seamless learning experience. Such real-time delivery of important notifications and updates, makes it easier for students to follow the curriculum.
13. Seamless Corporate Learning
Steadily, the online learning industry is also witnessing expansion in the domain of corporate learning. Statistics released by Fortune Market Insights have suggested that the industry might witness an impressive 19% CAGR by 2026. 
Most of the above-mentioned platforms have started providing courses and learning kits to world-renowned companies, enabling them to train their employees in an effective manner.  The best part of this type of training is that employees can access information at their leisure which doesn't interrupt their daily working hours, hence, maintaining the productivity levels of the organization.
End of the Line
In summary, it is apparent that mobile applications are the driving force of change and transformation in the education industry. The growth of the EdTech industry is yet to see its highest point. It is bound to excel in ways unimaginable and incomprehensible. If you are thinking of building such a platform, now would be a great time to start. One of the key things to remember is hiring expert mobile application developers who can provide state-of-the-art services, we brainvire bridging the gap between you and your competition faster.