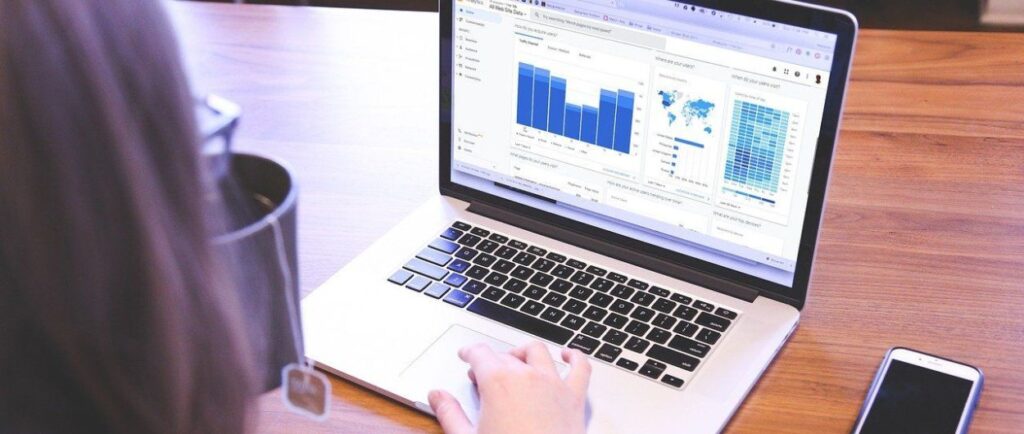 Digital marketing is a marketing method used by advertisers through websites, search engines, and social media. In addition, digital marketing is a technique that businesses utilize in marketing products and services.
"Ignoring online marketing is like opening a business but not telling anyone." 
Most companies have an online presence. The templates are free and easy, and Social network profiles are readily available for millions of users.
These are millions of users on the most popular social networks in January 2022. 
The number of social media platform users indicates that website advertising has many advantages for businesses that sell products at national or international levels.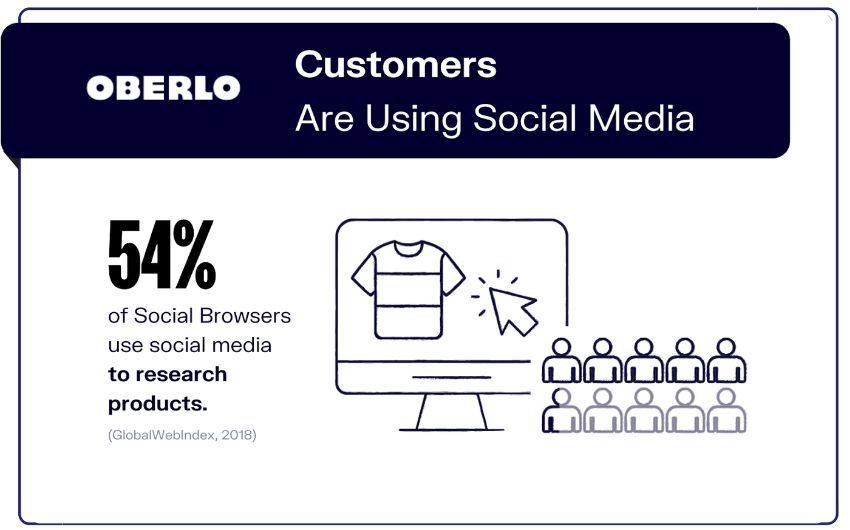 For example, imagine your local automobile shop. They do not have any incentive to reach customers from another region.
A website with its hourly operation and customer testimonials might suffice as an online platform to attract clients.
Nevertheless, the largest global retail companies must aggressively employ web advertising.
Your web page is your most effective advertising tool of all. Those 3 billion Internet users can now use this service. When you need to learn more about a particular company, go online or look at Google.
Let's take a deeper look at Web marketing and why it has become a must for businesses. 
What Is Web Marketing?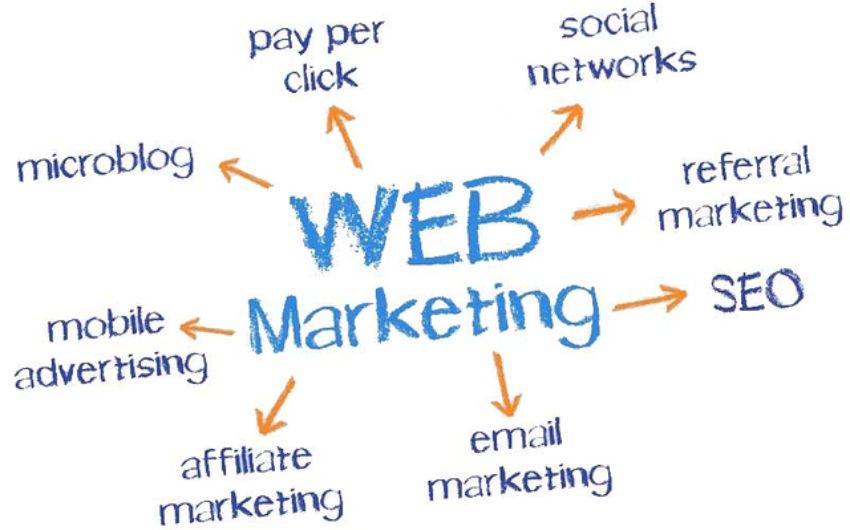 Web marketing is the process of advertising your business on the Internet, and it includes a broad range of marketing strategies and tactics. Web marketing enables you to promote products through a Web site. These include social media and websites. 
The Internet has many uses and carries many different functions to the industry. Banner advertisements, promoting emails, and social media postings are three of your favorite things.
Internet Marketing is sometimes known as Web marketing or e-Marketing. The most common method by which an organization promotes its website is through a web-based advertising campaign that includes email campaigns.
Different Types Of Web Marketing!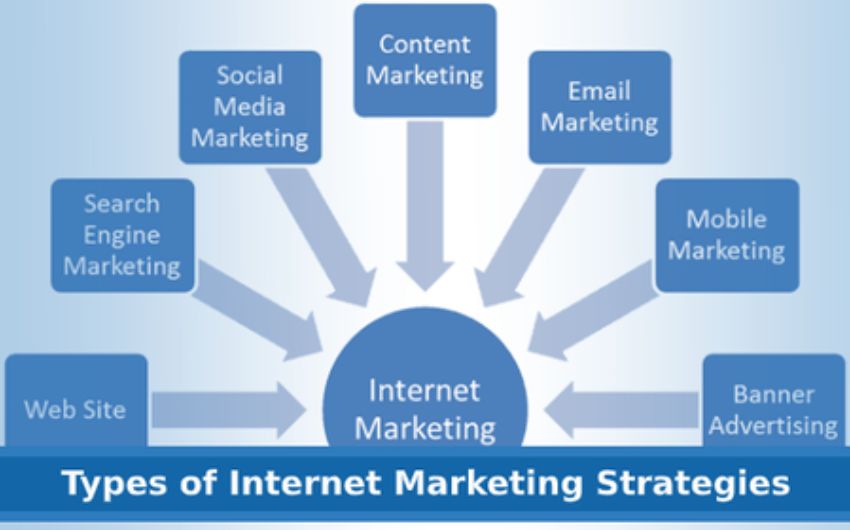 Internet marketing or web marketing is an industry that is a driving force that is accelerating at high speed with all the advantages it provides. 
Most commonly employed examples of web marketing include SEO, Facebook, and Twitter, but they don't have all. The use of the Internet to reach buyers is an efficient way to do this. How should we start?
Few companies can take advantage of numerous options in one go. the options are overwhelming. So let's see the best options out there. For instance, creating email addresses for your business is among the easiest ways to do web marketing in the world.
Emails are easy to get and can be very effective. However, the average email advertising spends $38 ROI from the campaign. 
Let's explore some of the most popular types of web marketing.
Search Engine Optimization (SEO)
Search engine optimization increases website traffic through organic searches. Search engines are a tool that focuses on understanding people's Internet usage and conducting a search. Effective SEO strategies ensure content that matches the user's intent.
This ensures your content remains relevant to its target audience. In general, marketers use Google in a search engine optimization context for their products and services.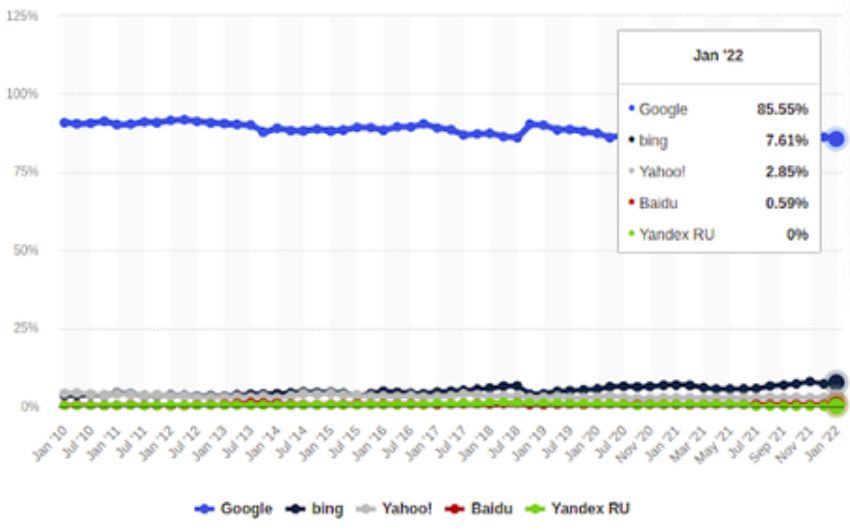 According to a Statista report, Google dominates search engines worldwide, with an 85.55% market share in January 2022.
Email Marketing
Email marketing is the process that sends direct messages to existing and potential customers through email. This type of online marketing helps to retain current customers, and it's also effective in gaining new ones.
Email marketing might not be the most enchanting web marketing type. However, you shouldn't underrate its significance.
We all are habituated to check our email before moving online, whereas some do it up to 20 times a day. It's no surprise that email marketing ROI has gone as high as 4,400 percent.
Search Engine Marketing (SEM)
SME has been a pay cousin to search engine optimization (SEO). If your blog is optimized for SEO and promoted for SEO, that can sometimes take weeks. Even if you're doing this right, you pay the price.
Because it is the first search result, it can attract many visitors to your website. But it's your responsibility to get it all done.
Depending on where and how many keywords you want, it will charge different prices. Searching for keywords can cause increased competition and hence costs. Some words are costly.
Pay-Per-Click Advertising (PPC)
Paid advertising is what it is called. A number determines the price of every click on shopper ads. Does this seem to resemble the SEO of websites? 
While SEM has been considered a unique form of PPC advertising, many platforms offer to advertise your ad to their audiences using PPC.
Instagram has advertisements, too, and Twitter does it too. However, the most widely used PPC advertising platforms include Facebook and Google. On Facebook, your ads are branded like Facebook updates. The next step is choosing an audience.
The cost of paid advertisements is more than just PPC. Payable methods are determined by marketing objectives, including Google and Facebook, the largest online advertising platforms in the world. This combined company represents 60% of digital ads spent globally.
Paid Advertising On Google
Google, also known as Search Engine Marketing, is a paid advertising campaign where advertisers bid to get results for a specific search term they want.
A lawyer might offer to advertise asbestos legal. It also shows your ad when a user searches your keyword in a particular search engine.
Display Advertising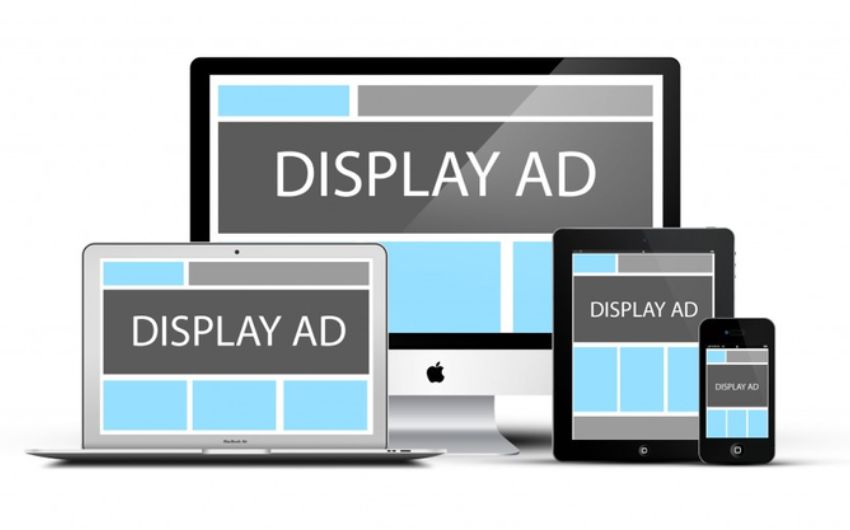 Display Advertising helps your business leverage the Internet to reach 90% of the world's Internet customers. This feature lets you use visual elements to attract users to your ads. Display advertising is a great tool when aimed at various objectives.
Ad copy must be a good choice for attracting a target market and capturing their attention. Display advertising is generally compatible with an online marketing strategy called PPC.
Social Media Marketing
The web has become quite powerful. It's huge. The rate of growth scared me. Fortunately, there are already more than 100 social media platforms. There is more to this subject than just an overview.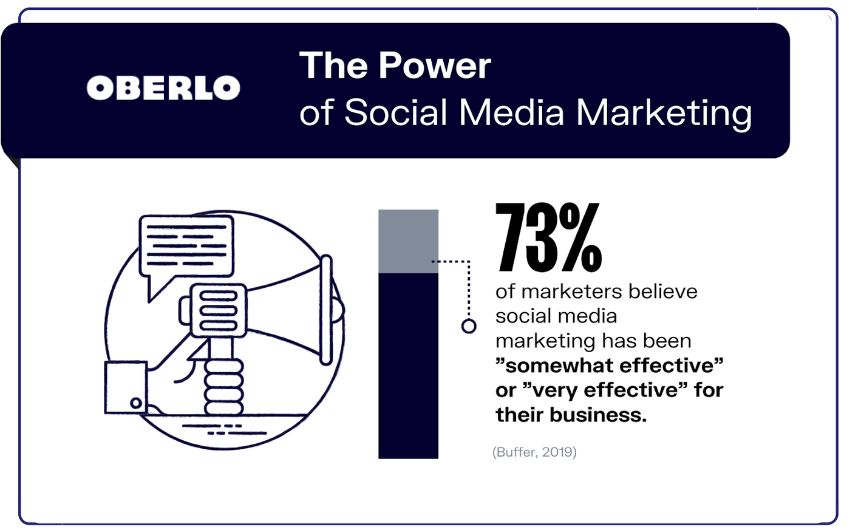 As the name suggests, social media marketing involves gaining popularity by promoting social media. They include Twitter, Instagram, Linkedin, TikTok, and others.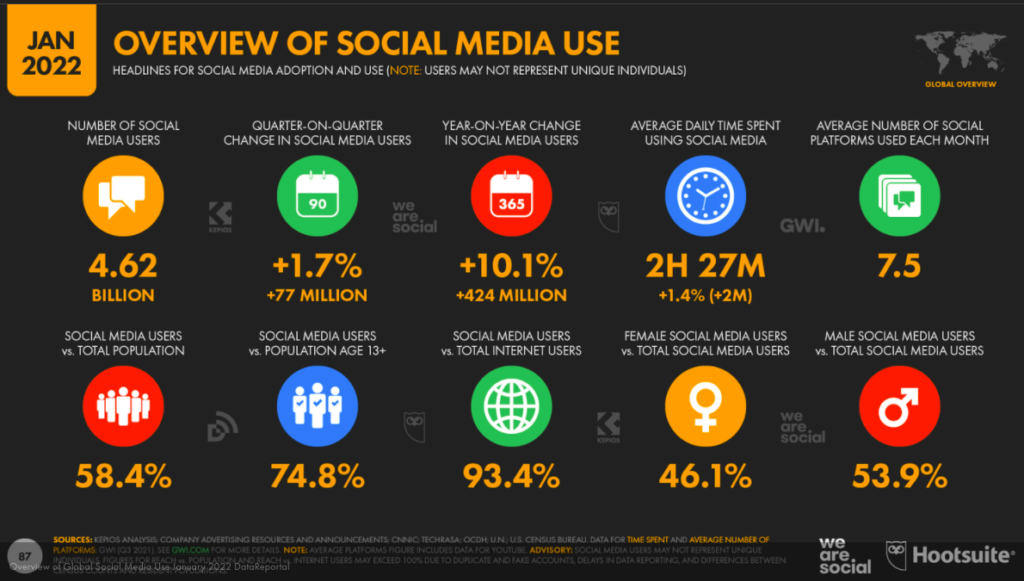 In 2022, the number of social media users will be more than 4.62 Billion, and the number is increasing rapidly. Social Media Marketing has two main categories: organic and paid.
Organic Social Media Marketing
It consists of building and developing relationships with customers via Facebook and Twitter. The online marketing technique promotes brand loyalty as well as authority. It may help you boost your PageRank on Google. How can I improve my social media presence? What is the ad on social media?
Paid Social Media Marketing
Each social media site offers unique paid promotions options to business owners. Facebook, for example, can create an individualized campaign to meet the needs of its customers to reach their target. Other options include the promotion of existing organic posts.
Affiliate Marketing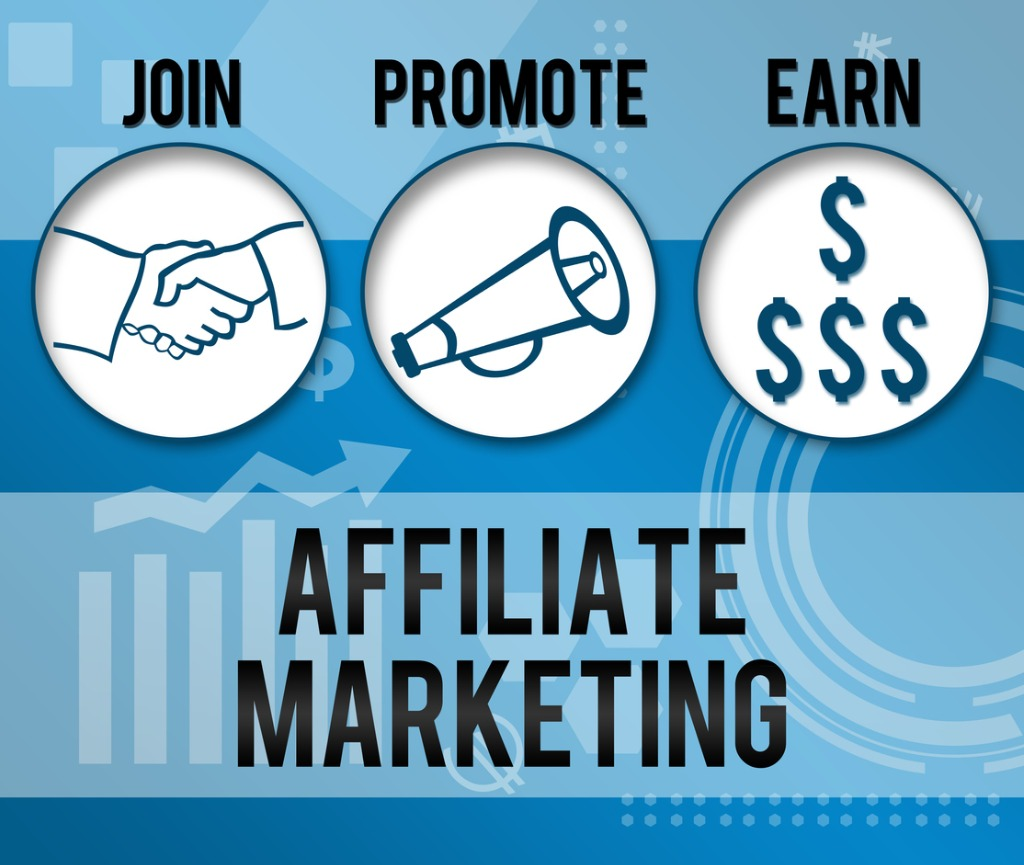 Affiliate marketing is an advertising standard in which a company pays third-party companies to generate traffic or leads to the firm's products and services. 
The third-party company affiliates and the commission payment incentivizes them to discover methods to promote the business.
How Is A Web Marketing Plan Developed?
Website marketing combines many marketing strategies that require traditional knowledge of new technology. Therefore, marketers should understand both strengths and weaknesses when assessing a marketing strategy. Analyze this aspect of a marketing strategy.
Marketers are supposed to know how to sell and target customers to them. Several advertising methods target varying populations. Social media, for instance, is popular among teenagers, and older users of the web rely more heavily on the use of email.
Web marketing drive traffic from websites to help businesses generate leads.
Brainvire, a digital transformation agency, is the fastest-growing firm with an excellent team of experts who can grow your business with advanced Web Marketing strategies. 
SEO professionals do not require marketing training but are helpful in their fields. They generally have the same responsibility to spread awareness as a traditional marketer.
Often professionals get involved after they've graduated from an English language school. SEO professionals must understand the evolving nature of search engines.
It can be done quickly by monitoring ROI online. Review your results regularly and make sure that your efforts have been met. If you are unsure, find out why it does not function. 
Finally, say what makes this project so successful. Digging into analytics may look dreary. However, it helps improve your work.
The Best Way To Start A Web Marketing Business!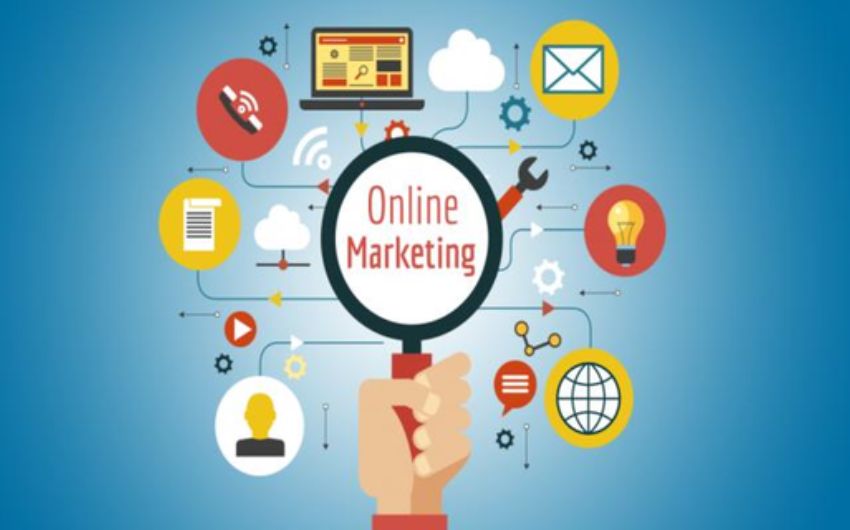 If you've been using web marketing for a while now, you need some strategies that can get you the most success. Let's get to the list of suggestions that can help you implement your plans. 
Alternatively, consider hiring digital marketing companies. Several valuable ideas will provide you with a vision to build it.
Set Your Goal
What is a good web marketing strategy for your business? Web Marketing ultimately focuses on increasing revenues. That's our goal. A project which has no purpose is a rudderless vessel. 
How will we achieve that goal? Make sure that the sales increase.
This is too wide. Find out the real goal. Do I want to increase the number of people who visit my sites? Do people like Instagram? Expand the database of emailed contacts? 
The more you set goals, the more effective web marketing is.
Understand Your Buyers
Having a good understanding of the problems that a customer faces and addressing their needs is critical in all aspects of marketing, mainly website marketing. You can target your customer through online marketing so effectively that your efforts will target the right customer.
Make the persona of a customer more critical. First, find out the topic of interest and create a good market base.
Organize And Commit
Ask if you need help in launching a website. Then, choose the right candidate for online promotional opportunities. If so, a business owner can take on this task yourself.
Demand that their website is created and maintained with an online calendar of their ongoing blogging, social media SEO, and website optimization activities. Keeping this task in mind and doing it is essential.
Choose Your Tools
During this type of marketing; you can make several different choices. Think of your customers, the time available for the online market, and your finances. Then, choose avenues for which you have time to invest in developing and flourishing effectively.
Social networking is a valuable strategy to start from. However, the final decision can vary according to your company goals.
Create Your Message
Branding is essential for establishing recognition. Choose a message your leads can remember and then use it in your channel choice. Keep an eye out for news that doesn't fit the identity you are trying to achieve.
What Is The Purpose Of Web Marketing?
Digital marketing is the function of gaining customers for your company through targeted marketing to people searching for your services/products or service. In essence, web advertising means marketing your business to potential customers by promoting your products or services on a web platform.
Web marketing can make your website attract more customers. Increasing leads for your company is critical. Using this tool, you can generate a targeted list of customers interested in your business and are interested. You can target leads with specific qualities.
Use Web Marketing To Appreciate Your Existing Strategy
It could be that we throw out everything else we can, and we can't do it. Web marketing will enhance your marketing efforts. Companies can keep trying and introducing new online marketing strategies into the mix as needed.
However, some business owners spend much of their marketing time and resources on the web marketing and then reduce budgets on other forms of marketing after some time. Web marketing is fantastic in every sense!
Target Many Buyers
Much traditional marketing uses perimeters that cannot operate in web marketing. Generally, radio ads are viewed only in specific locations. The advertisements can only be noticed by drivers who are walking this street.
Web Marketing has reached all over the globe! Through web marketing, you can get people you've not met through other means.
Establishing Deeper Connections With Customers
Customers are worthless in building a brand. Web marketing can help a corporation differentiate itself as a market leader in a competitive market and create trust between customers and their products/services.
Wrap Up!
A website marketing strategy is comprehensive and uses any digital advertising channel available today. The fantastic news is that you've already started to understand the benefits of online marketing. The next thing is the kind of marketing you'd be interested in trying.
Digital marketing managers manage the development, implementation, and management of long and short-term digital advertising campaigns and short-term advertising campaigns. 
This responsibility includes increasing the marketing effectiveness, web presence, and generating leads. Some famous examples are SEO, Social media, Email, PPC, and content. The use of social networks can help to communicate with buyers.