The leading fashion brand has been associated with Brainvire for the past few years. We have been an integral part of their Magento journey as well as their transition to Odoo.
The global shoe brand has touched the heights of success with the help of digital solutions provided by Brainvire.
They are the foremost active lifestyle and fashion brand purveyor in the Asia Pacific. They are a global lifestyle with their operations spread in over 8 countries like Malaysia, the Philippines, China, Thailand, Indonesia, Spain, and the United States.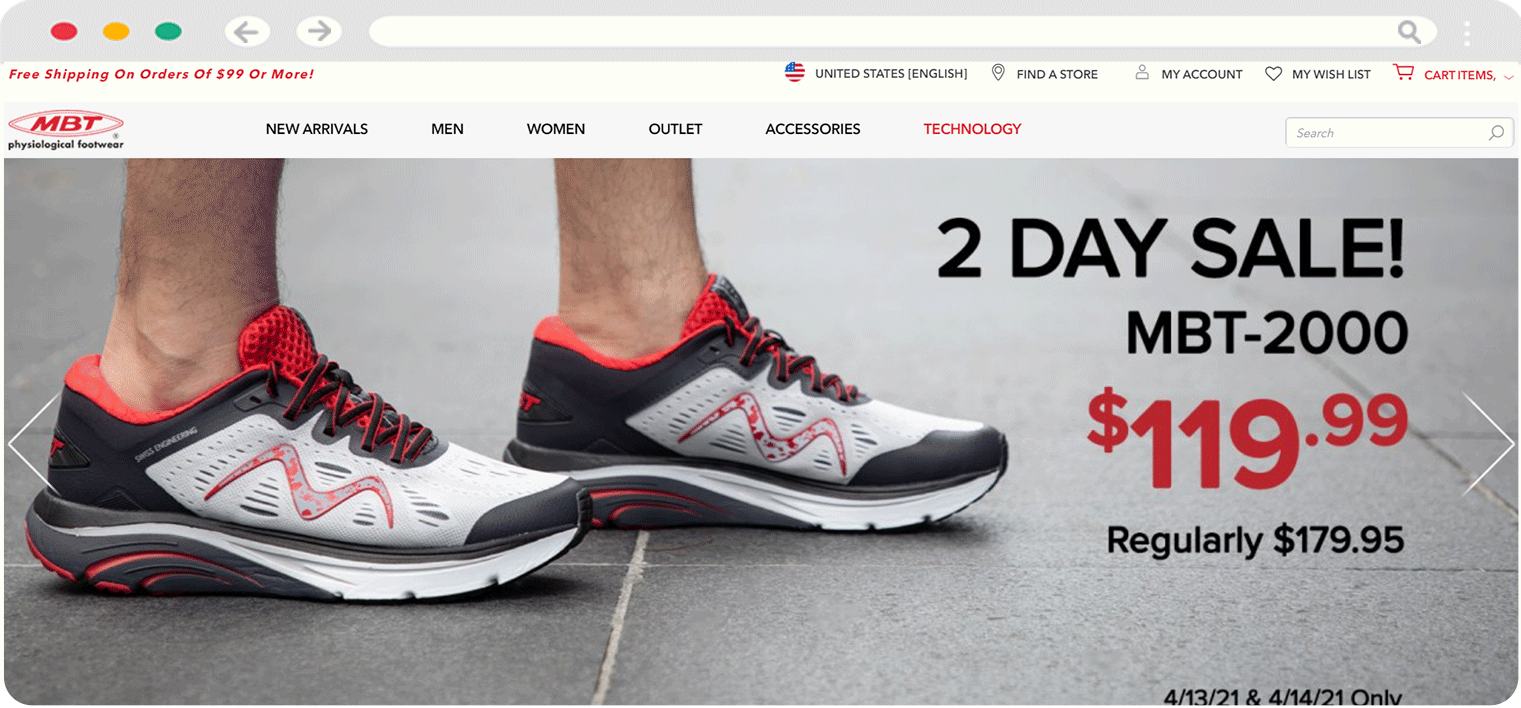 Brainvire has provided many different solutions to the footwear brand for various technological needs. We have also organized trade shows, conferences, and events with them to showcase our association and solutions.
Brainvire offered an Odoo ERP system in the latest Odoo Enterprise Version 14. The main purpose of this project was to replace Microsoft Dynamics NAV and migrate the client data to Odoo ERP. 
Since the global shoe brand has a global business, a multi-country architecture was built along with intercompany transactions, orders, and fulfillment.
Global shoe brand's Struggle and Decision to Choose Odoo
The organization has a multi-country existence with different websites for each location. The multi-instance architecture of the brand requires it to have multiple databases, both B2B and B2C. 
They operate on both, a B2B and a B2C model. For B2B, they have different ERPs, and databases for each location, while for B2C, each location has a separate Magento store. They have approximately 15 Magento websites divided across 4 databases. 
"From a decentralized Microsoft Dynamics NAV system to Odoo ERP, we decided to have a single consolidated system for an end-to-end omnichannel experience for all the multi-country B2B and B2C websites." CEO of Leading Footwear Brand
With such a large network of operations spanning many countries, the global shoe brand was having a hard time keeping track of all of the various websites for each brand. Orders, sales, and vendor relationships were muddled as a result.
They felt compelled to act and began looking for a backend ERP system to help them run their business smoothly. Brainvire recommended using Odoo to create an omnichannel ERP solution that could handle all sales, purchases, inventory, production, and accounting tasks in one place.
Dropshipping
Dropshipping is when a retailer does not hold any stocks of the products but rather gets them shipped directly to the customer from the supplier when the customer places an order.
Brainvire simplified the dropshipping process by using Odoo to create a detailed database of all suppliers and vendors who carry the global shoe brand's products.
When a customer places an order, the details are updated, and a note is sent to the supplier or vendor to ensure that the order is delivered on time.
Order management
When an order is placed, it is first in a quotation form. After confirmation, a sales order is created in Odoo wherein the delivery of the order is automatically generated. 
Through the inventory module, all deliveries are handled from a single dashboard. Users can see the status of the delivery in the same place.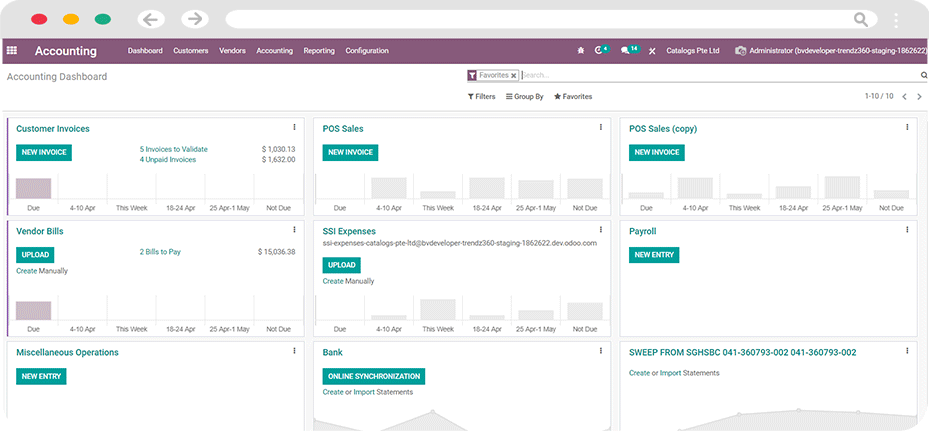 The global shoe brand was looking for 3PL integrations to help with their logistics process because their business is spread across multiple geographies. We took care of the 3PL service by automating an FTP-based file transfer network. The fetching and importing of files are handled by a scheduler-based cron job operation.
As a result, manual effort and mistakes were significantly reduced. This functionality will manage all incoming and outgoing shipments ensuring every single item in the warehouse is tracked. These are called EDI operations through 3PL.
Product Management
The fashion brand's products are all managed in Odoo itself. First, a product is created and then synced to all Magento websites. Any update regarding products is taken care of in the Odoo backend.
All product details are first added in the Odoo ERP which is then automatically imported to the Magento front end. Product details include configurations, barcodes, description, and quantity.
Purchase management 
As soon as a sales order gets confirmed, a purchase order gets created for the respective vendor. 
Brainvire added an import line feature where users do not have to add all 500 lines of product details every time they generate a PO. It could be done through a CSV file.
Vendor details are also included in the purchase module. 
As a global shoe brand has a multi-country architecture, this means they have a multi-company set up too. 
The Odoo backend is also synced with all subsidiary companies. They are also capable of conducting intercompany transactions. For example, the Chinese subsidiary may generate a PO with the Singapore company to deliver goods to them. China would be the customer for Singapore, and Singapore would be the vendor for China.
Accounting takes care of all bills, invoices, orders, and sales throughout the business across locations, and through each subsidiary as well.
Production Factories
The production factories module basically deals with the manufacturing of a global shoe brand. The production facilities are based in China from where different locations purchase products.
The stocks in China will be updated in an excel file and tracked throughout the manufacturing process. The entire manufacturing process right from the designing to quality check is dealt with in the excel file. The import and export of the excel file is an added feature in Odoo. 
POS 
They have approximately 17 catalog stores and 5 consignment stores. The consignment stores hold products only for one specific brand under the company's shoe brand line. The catalog or retail stores offer products from all shoe brand brands.
Our team built multiple store configurations for consignment and retail stores spread across multiple places via Odoo POS. Earlier, the store managers did not have a system to add to their customer's sales orders. Through the POS, this was done via a single device and user switching functionality. This reduced the cost of purchasing multiple multiple-user licenses for all Odoo users.
POS also deals with commission management of sales personnel. The salespeople have to adhere to certain criteria based on which their commission rate is determined. Moreover, the seniority of the employee is also a deciding factor for the commission.
Sales agents have to complete a particular sales target to receive a commission. These targets could be monthly, or yearly. 
Reporting
The reporting module generates all kinds of business reports related to the daily business activities of the global shoe brand.
All invoices across stores and locations are maintained in the reporting module. POS activities, salespersons reports, and total sales from each location and store are generated.
Reporting also manages the sales of products to determine which products are selling more and which are not. In addition, reports related to orders and purchases are made to understand business and inventory expenses as well.
These comprehensive reports allow the leading shoe brand to make informed business decisions for all its locations and stores. 
Marketplace Integrations
They also wanted to integrate marketplaces to the Odoo ERP to manage their online business as well. We used Selluseller integration to achieve this.
Brainvire integrated marketplaces like Shopee, Lazada, Amazon with Odoo. Now, all orders placed through marketplaces would be synced back to Odoo enabling better inventory management.
Global shoe brand's Experience with Brainvire's Odoo ERP Development Services
Our expert development team provided an Odoo ERP system based on the most recent Odoo Enterprise 14. The main goal of this project was to replace Microsoft Dynamics NAV with Odoo ERP and migrate client data.
It was critical to establish a multi-country architecture in the system to assist the brand in managing its global business. We successfully handled the multi-country architecture, as well as intercompany purchases, orders, and fulfillment.
"MBT Shoes came to us with a challenge of finding a solution for their presence in 36 countries. We needed a solution that can understand and work on language, financials, shipping, and management of all these countries. As Odoo Gold partners we suggested Odoo Omnichannel solution and the brand now experiences E-Commerce success." - Mr. Chintan Shah, CEO of Brainvire.
The leading enterprise approached Brainvire to handle their ERP development needs as part of their quest for a full ERP framework. Brainvire is a Gold collaborator with Odoo. We specialize in Odoo ERP development services to enable organizations in managing data from multiple sources by providing a single source of truth.
Odoo proved to be a lifesaver because much of the functionality they needed was already built into their platform. The global shoe brand chose Odoo as their ERP platform instead of Microsoft Dynamics NAV. Furthermore, the company used Xero Accounting for its daily accounting needs. LS retail was also used as a POS system. We consolidated all these systems into a single backend to make business operations smoother for the global shoe brand.
Brainvire Odoo experts developed various modules to take care of the entire backend process of the business. 
Conclusion
There's no denying that Brainvire's relationship with its clients is nothing short of a partnership. Brainvire recognizes the importance of maintaining long-term working relationships with clients to facilitate digitization in all sectors through realistic solutions as a technology development solutions leader with over 20 years of experience.
Through these modules in Odoo, Brainvire experts have helped the fashion brand to ease data management for all their businesses. For multinational businesses like them that have their activities spread across many countries, the various modules for distribution, purchases, buyers, inventory, and orders in Odoo make it incredibly easy. Our Odoo specialists understand the requirements of the client and provide realistic solutions that deliver.
Our association with the fashion brand has been built over many years and stands as a testimony of both our continued efforts to achieve profitability and better working conditions through technology.