Brainvire's Odoo development team customized reports features and few of these reports were built into Odoo, while others had to be rebuilt from the ground up to accommodate the client's particular business demands.
Our experts created reports that evaluate most of these specific challenges and more in order to effectively show what their leading items are, how much more inventory needs to be done, and see what the customer base for their Cartridges and Business needs is. Their sales employees will also categorise orders by time period or most recent transactions.
About Client
Linkyo Corporation is a superior toner cartridge provider located in the United States that was established in 2002, and is based out of Southern California. They deliver a wide range of toner, ink cartridges, refills, and remanufactured cartridges. They have had their products sold in some of the world's major platforms, including Amazon.
Linkyo ensures quality products to their clients' regular solutions and services, and they know the value of having pages with rich content. They thoroughly inspect their cartridges throughout the process in order to ensure complete compliance and reliability.
Pre-requisites
Linkyo's major objective was to facilitate the previous Ecommerce version by unifying the Odoo ERP to handle Inventory and Stock Control, the Customer Lifetime Value module for strategizing benefits for customer loyalty, and a module that dynamically adjusts freight charges and shipping costs in Odoo whenever an acquisition is affirmed.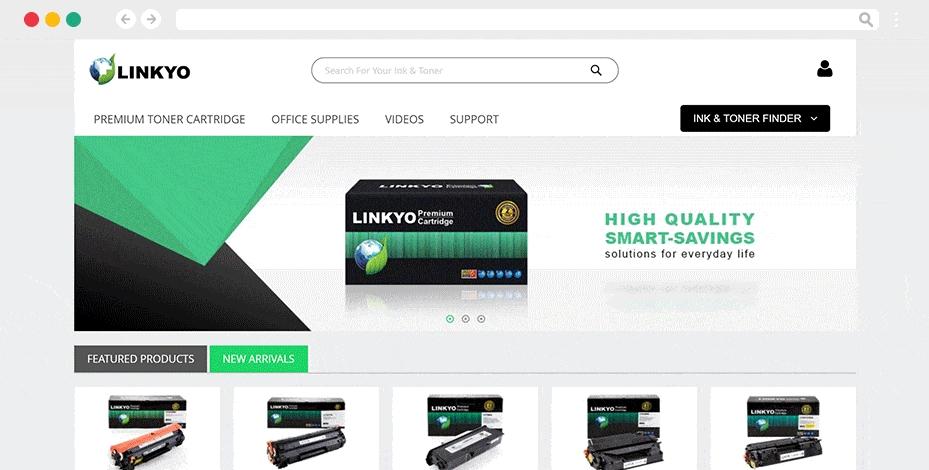 Linkyo was even aiming for modules that can develop customised reports for a variety of functions, as well as complete insights of the business performance, such as accounts, inventory,  purchasing, sales, and CRM.
Brainvire-Odoo Scope
Customized Reports
Amazon Settlement Reports-
The Amazon settlement report is accessible in Odoo.  We incorporated all of their Ecommerce costs, payments and commissions into Odoo to consolidate and manage them in accordance with their accounting solution
Stock Ageing Report
We developed a stock ageing report feature to let Linkyo analyse the age of their items by categorising the price and quantities. This analysis will be used to evaluate and estimate new stock levels for each slowly and rapidly moving item. It also assists in the analysis of growth stocks.
Inventory Value Report
Brainvire experts developed an inventory value report module to plan the item's stock base across multiple locations. With the use of this analysis, Linkyo can control revenue and purchase return stock, and it covers value for stock adjustment, purchase, internal transfer, sale.
"Brainvire introduced Customer Lifetime Value features in our existing system to understand customers better. Alongside, customized reports and dashboard helped in assessing product performance. Odoo acted as a comprehensive package to meet our business needs," Cornelius Lau, Product Manager - Linkyo Corporation.
Customer Lifetime Value
We implemented CLV functionality to Odoo so that the amount of revenue generated from a buyer over the period of their purchase could be assessed and recognised. This idea involves client loyalty, shifting our focus from an annual to a long-term strategy. It is also easy to obtain a retention analysis report and track loyalty performance since the beginning of the order.
Customizable Dashboards
We created an interface out of customizable reports, and they can generate and analyze reports for any time period. Some variables, such as year-to-date revenue, can be calculated in real time.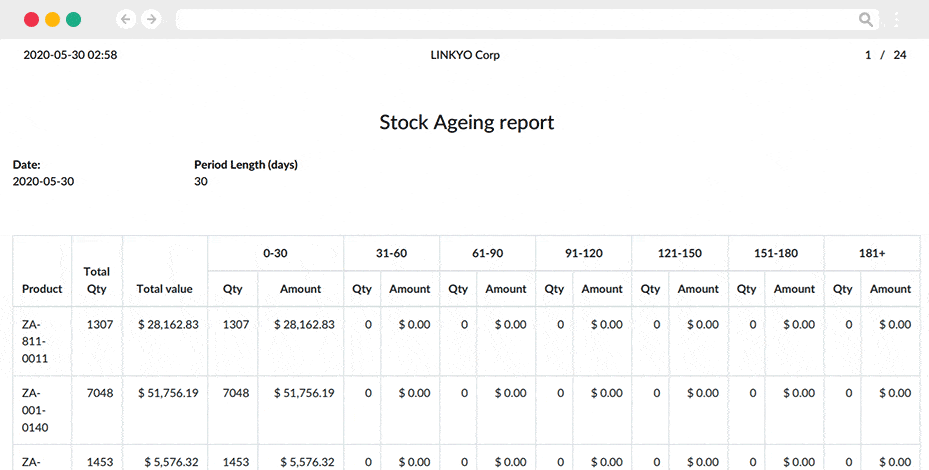 Manage Catalog
By syncing their items and variations with Odoo and Amazon, we were able to properly manage product pricing, images, categories, and more. Furthermore, we effortlessly integrated their Products on Amazon with Odoo.
Amazon-Odoo Connector - By incorporating Amazon Connector, we helped Linkyo sync purchases between Amazon and their Odoo platform, greatly reducing the time spent on their Amazon Shopping interface and streamlining their regular routine.
Amazon - Odoo Integration
Order Processing and Fulfillment - Brainvire effortlessly integrated, evaluated, and executed most of their Amazon Purchases (FBA) from systems in Odoo. They can, in fact, transmit shipment and monitor raw data through Odoo to platform clients like Amazon.
Stock synchronization- Linkyo ultimately led to concerns about buying and selling. Our savvy Erp solution assisted them in dynamically synchronising their inventory levels across Amazon and Odoo, guaranteeing that all of their Amazon platforms show proper and real-time stock levels.
Order Cancellation- By maintaining a thorough record of order cancels on the online marketplace, our professionals improved their customer experience. They may now return items from the Marketplace to Odoo and also from Odoo to the Marketplace.
Cancellations and Invoicing- Our Odoo experts promised Linkyo that there will be no further accounting issues. In Odoo, they can manage the accounting for their shipping choices. Odoo enables Linkyo to send invoices directly to purchasers. They can also manage refunds and process refunds for Odoo orders.
FBA Stock Adjustment - Brainvire experts developed a FBA stock management system wherein Amazon, as a platform, provides reports for inventory adjustments while updating the stock of their FBA Stock. This dynamically sends data to Odoo Erp and ensures that stock updates are made to Linkyo's Odoo warehouse.
Accounting
We integrated Odoo Accounting features, and our Odoo expertise found it realistic to migrate Quickbooks and Xls to Odoo Accounting. We incorporated features like synchronising with their bank accounts and automatic reconciliation options to streamline the process. Invoice management services including offer refunds, tracking payments, and sending invoices to customers were also added.
Brainvire Improved Linkyo' Report Management and Operation.
Brainvire used Odoo to enhance Linkyo's inventory management and business operations. They are now expecting a long-term engagement with Brainvire in order to reap the Odoo advantages they have seen thus far.
Brainvire enables Odoo to deal with client lifetime value as the ultimate solution for demonstrating customer loyalty through analytics. They created the greatest Odoo sales capabilities, such as syncing Online orders, an Odoo-Magento connector for product synchronisation, and mass product changes. Brainvire also customized the report with features and completed Amazon Marketplace implementation and a best custom dashboard to check performance.
Due to the amazing work done by the Brainvire workforce, Linkyo's functions and features for sales, purchasing, stock, and freight, were merged into Odoo to provide an easy and thorough view into all business marketplaces. Odoo surpassed expectations by significantly improving company processes. Brainvire's Odoo ERP Consulting services are anticipated to be in high demand.