Today, if you google about eCommerce websites, you will find the essence of Magento in it! Almost every business or retailer prefers to go for Magento web development to shape up their online shopping cart. This shows that Magento has impressively developed in the last few years.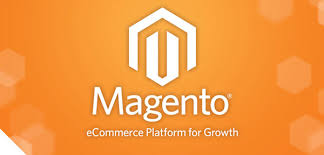 Paypal revealed that they completely own Magento Inc. Magento allows merchants to create open-source eCommerce development solutions and websites while allowing store owners to leverage from both a free open source software and a paid enterprise version. Moreover, on 2nd February, 2012 Magento has crossed 2 million downloads of its software platform.
Well, that is quite impressive figures, but do you think Magento will rule the eCommerce development company or industry in the future? Do you think Magento web development is going to be an online shopping trend in the year 2013? Let's find it out!
Bigger & More Powerful eCommerce Websites…
Magento is best suitable to develop multistore. With more than 24.8% of the websites running on Magento, it is leading the eCommerce industry and that is the reason why businesses are approaching a Magento development company to get their personalized online shopping cart. Flexibility is something that gears up the popularity of this amazing open source platform to develop Magento eCommerce websites of any shape and size. As Magento is getting matured, it is now possible to develop bigger and powerful online shopping cart solutions for giant businesses or organizations.
Responsive Themes For Mobile Web Browsers…
Responsive web design is a new trend, which help developers to develop a single website that run smoothly on all the different mobile as well as conventional devices. Magento supports responsive themes in order to help designers as well as developers to build websites that run perfectly on mobile as well as conventional web browsers. This will at the end help you generate more consumers to your online shopping business.
Ease of developing mobile shopping sites…
Magento has built-in features that help developers build mobile shopping sites on the go. Mobile website requires HTML5, JavaScripts and CSS technologies in order to make it compatible for the mobile devices, and Magento supports all those things to empower designers to create highly mobile-compatible shopping websites on the go.
More powerful and effective SEO-friendly features…
SEO trends in 2013 requires developers to pay a lot more attention towards the search engine compatibility of the websites, specifically an eCommerce website, to achieve desired results. However, with Magento developers can easily incorporate a wide range search engine optimization features that can help eCommerce seo experts website owners to achieve desired ranks in the popular search engines.
Apart from all these, a huge number of customized Magento extensions and themes will make it quite easy for you to get an edge over the competitors while achieving higher ROI and conversion rate for your online business.
Do you think Magento will lead the online shopping trends in the year 2013? Share your views in the comments…!