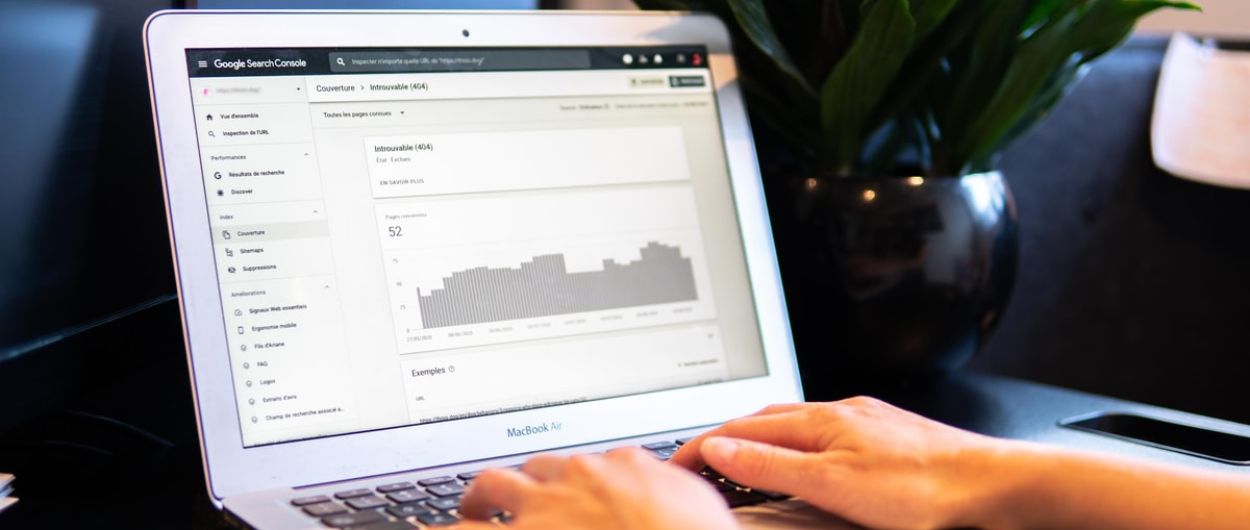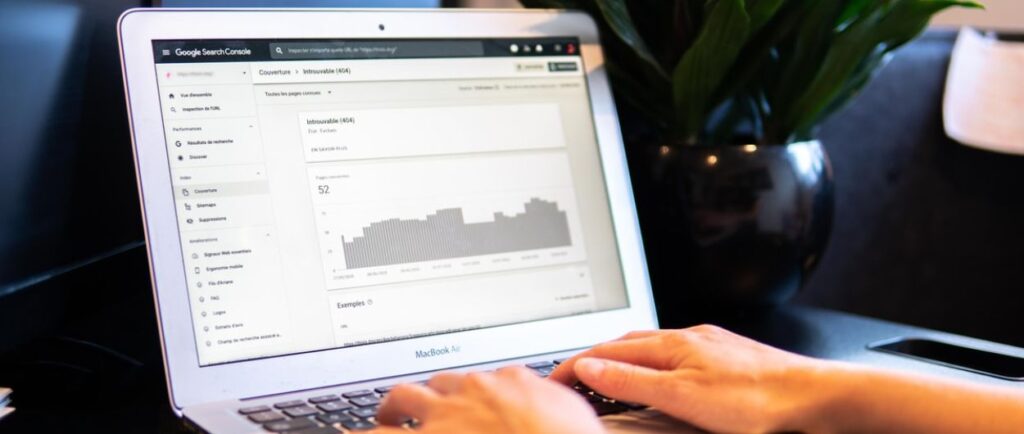 Do you ever wonder why your website is not on the top of the SERP?
Even though you might be following the SEO strategies, there might be chances that you have been unknowingly neglecting one of the essential and common factors— Technical SEO. 
Most websites that have climbed up to the SERP rank have implemented technical SEO, including keyword and market research optimization, backlinks profiling, authority, trustworthiness, relevant content, etc.
Technical SEO is an underdog aspect because even with excellent quality content, you can't rank without interjecting technical factors into the optimization strategy. 
One of the studies on organic search reveals that only 51% of the online site has a chance to reach the audience via organic search. And to get the best of every strategy, including organic search, you require a solid technical SEO to maximize the site crawlability, usability, and rankings.
Technical SEO ensures that the site has features that allow it to be crawled by robots and provide information about the website.
The benefits of technical SEO are manifold: with an easily crawlable site, search engine bots can index a website's content more quickly, which leads to better rankings in SERPs.
Furthermore, improved rankings also lead to increased user engagement with the site, increasing revenue for the business. In addition, following technical SEO best practices help improve website security and prepare your site for future changes, such as Google's mobile-first indexing and AMP.
What Is Technical SEO?
SEO translates to search engine optimization. The procedure to improve search engine rankings is known as SEO. Technical SEO is optimizing a site's code, content, and design to enable search engines to crawl, index, and rank it higher.
It is also a process of making sure that search engine bots crawl the website correctly and index the correct pages.
The significant difference between Paid Ad campaigns SEO is the organic ranking of the content you pay for in this space. SEO is a digital tool that identifies content on websites searched by search engines. 
However, we should not forget that technical SEO is not just about search engines. It is also about making sure that visitors find their way around the website and find what they are looking for. 
In addition to traditional SEO, technical SEO has become essential for many businesses to create better online experiences for users and potential customers.
Difference Between On-Page SEO And Technical SEO
Technical SEO is defined as an SEO approach based on specific content. On-page SEO means everything to be done on your site, and off-page SEO essentially implies everything else.
Why Is Technical SEO Important?
An SEO technique is how websites meet the technological requirements of sane and modern web searches to achieve better organic ranking. Technical SEO includes crawling, indexing, rendering, and web architecture.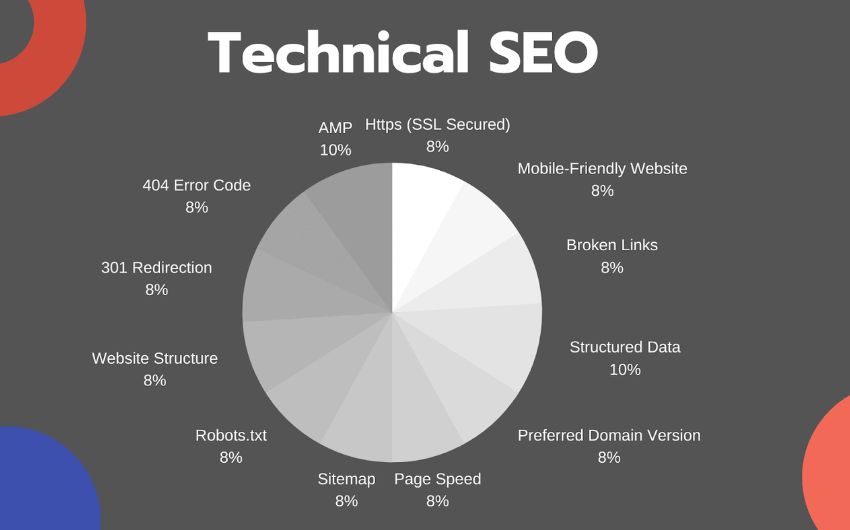 Although paid advertising and social networks may generate traffic to a website, most of it is caused by search engines. Therefore, organic searches have more potential properties, are more trustworthy, and get more hits than paid advertising. 
SEO services USA offers more opportunities for mobiles and desktops than PPC. In addition, SEO has a proven track record of delivering results with a very high-quality website in the market.
Top 8 Benefits Of Implementing Technical SEO In Your Strategy
The importance of technical SEO is a hot topic in the seo world. It is an essential aspect to master, and it will be even more in the future. But, unfortunately, many people don't know the importance of technical seo so we'll have to educate them about that.
We've listed down the benefits you and your client can leverage through technical SEO. One advantage is working with your client on their content, giving feedback, making changes, and generating new ideas.
Another benefit is that you will be able to work on everything from image selection, content copywriting, encoding videos, creating mobile-friendly landing pages, etc.
Fast Website Speed
Page speed indicates the time your page takes to load content. Page speed is one of the most affecting factors for Google. 
Fast loading website has more chances to have a better search ranking than the sites that take more than 5 seconds to load. 
In this rapid era, no one likes to wait; if your website takes a long time, people will undoubtedly get frustrated and leave the site, increasing your bounce rate and decreasing the conversions rate. In addition, the lower consumers on your site mean the business sale will certainly fall. 
Technical SEO helps webmasters to ensure that their websites are not only fast but also mobile-friendly and that they have been built according to best practices, such as:
Analyzing the website to discover its content and identify what is important to users
Optimizing the website for search engines
Achieving a high ranking for keywords and phrases determined by the analysis
Tracking the performance of key metrics and making adjustments
Anytime you're working on a website for the first time, it is essential to analyze its content and optimize the website from time to time to avoid the web page taking more time to load. 
Helps To Determine Technical Content Error
Technical SEO helps track the broken links, error 404, missing image alt tags and ensure that the content is consistently new and relevant. Because if there are broken links or other pages links on your page that do not exist anymore might get you penalized in search results. 
Power your search rankings using a database of billions of websites.
With Brainvire, increase your SEO visibility by quickly distributing your online presence, managing reviews, and listing updates.
But with the automated process, you can check these and could fix the issue before Google or others find it.
Improve Search Engine Ranking
As we mentioned, Google analyzes your content thoroughly, and technical SEO aims to provide keyword-based content. This content is accessible for Google to understand; thus, it has more chances to appear on SERP. 
It indicates that your content will get an opportunity to be on top of general search results. Also, it could get featured in the "People also ask" and "Featured snippets" sections. 
Preventing Crawling
With technical SEO, you can avoid causing unwanted content in search results; web developers can ask their web admins not to use a robots.html file. In addition, a page will be excluded by searching engines by using a special meta-tag for robots. 
A search engine crawls robots.txt files that have been found in a server's root directory first. Then, robots'.txt files are parsed and tell the robot which pages are crawlable. As search engines can maintain cached copies, they may occasionally browse a web page that a web developer does not want to index.
Add Snippets In Search Results
Once your content emerges in search results; you need more than a title and meta description, including pictures, video, ratings, CTA, etc. 
Your website needs to add these elements to make it more appealing and enticing than your competitors, making your website crawl up in search results. And a more enticing result means more engagement.
Enhances Display and Layout On Social Media
Automating this procedure eliminates the problem of the faulty image or text snippet displaying when your content is across social media platforms. In addition, with this, you can ensure a consistent message for all channels.
And if the process is not automated, and you don't know which image field will be utilized for your social media platforms, you will assume from the images public on the page. 
Automating a particular field gives you complete control over what people catch on social media when your pages are live.
Increasing Prominence
There are many ways to enhance the visibility of your website within the Google Search Engine. Technical SEO helps cross-link between pages within a web page to increase its popularity. 
Page designs help people trust websites and stay engaged once they see the content. A visitor bounced off a site will affect its reputation. Content-based upon frequently searched keywords will tend to boost traffic. A website should continuously be updated regularly for search engine crawling.
Getting Indexed
Google, Yahoo! and others use crawling software that helps search engines find their algorithms. Pages that link to the site from another website will not have any submissions as they will appear automatically. Both Yahoo! Directory and DMOZ are large databases closing in 2014. 
The two directories were subsequently shut down in 2017. Instead, Google offers an XML Sitemaps feed that allows users to create XML Sitemaps and send them as PDFs. This allows search engines to search for the website's pages in addition to URL submission.
Summing Up
Technical SEO is a key factor for every site. It is essential for a website's visibility and self-promotion, ensuring optimum user experience.
A website should be optimized to rank high on Google or other searches. SEO experts believe that optimizing all aspects of our website is the best SEO strategy. Never do anything illegal in a way that may affect SEO. 
Make your SEO work for your customers, and you can benefit over time.