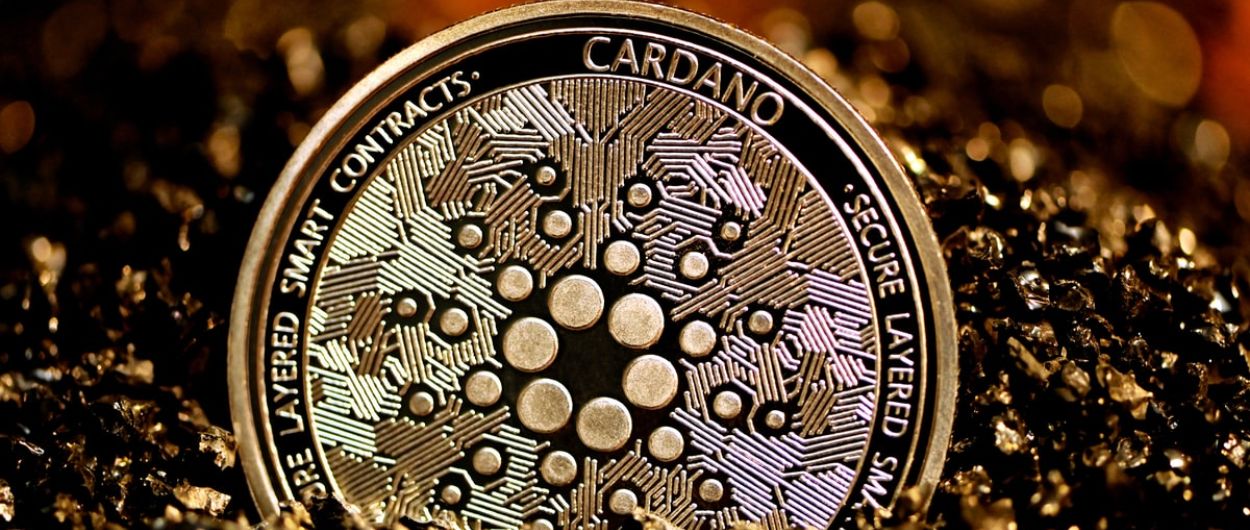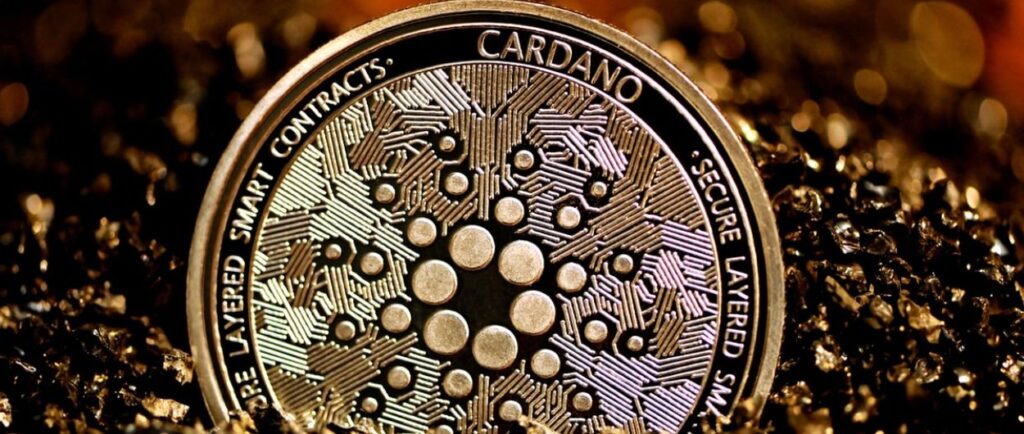 The blockchain industry has evolved tremendously over the past few years. Be it in terms of use cases or technological advancements, blockchain has observed a sea change. Undoubtedly one of the rapidly advancing and innovative technologies, blockchain as a service providers holds the potential to change the face of several industries as we know them today. Furthermore, it is fascinating to witness the challenge that decentralization poses to conventional centralized systems. Cryptocurrency is a shining example of that. 
For the cryptocurrency industry, 2021 proved to be quite eventful. Several unprecedented developments occurred – from the rise of crypto users globally and its increased acceptance in the traditional sphere to El Salvador's adoption of Bitcoin as legal tender and the rise of Decentralized Finance and NFT sectors. As a result, the blockchain and cryptocurrency industry has been buzzing with activity and new developments.
The same has been true for Cardano as well. What is Cardano upto as a project? That has been an exciting journey to follow. The Cardano Summit in September was a highlight for the project and the community as a whole. Other than that, many vital developments have occurred over the past few months. 
Conquering The Field Of Decentralized Apps 
Competition in the decentralized applications and smart contracts space has been intensifying lately. Even though Ethereum was the undisputed king in this space so far, it may not be the case anymore. Several projects such as Cardano, Solana, Avalanche, and Binance Smart Chain are fast coming to the fore. As a result, Ethereum is no longer the only option for developers. Here is a list of the top five smart contract platforms available for users. A look at their respective market caps and trading volumes offers an insight into the fact that activity on other blockchain platforms, such as those mentioned above, has increased significantly.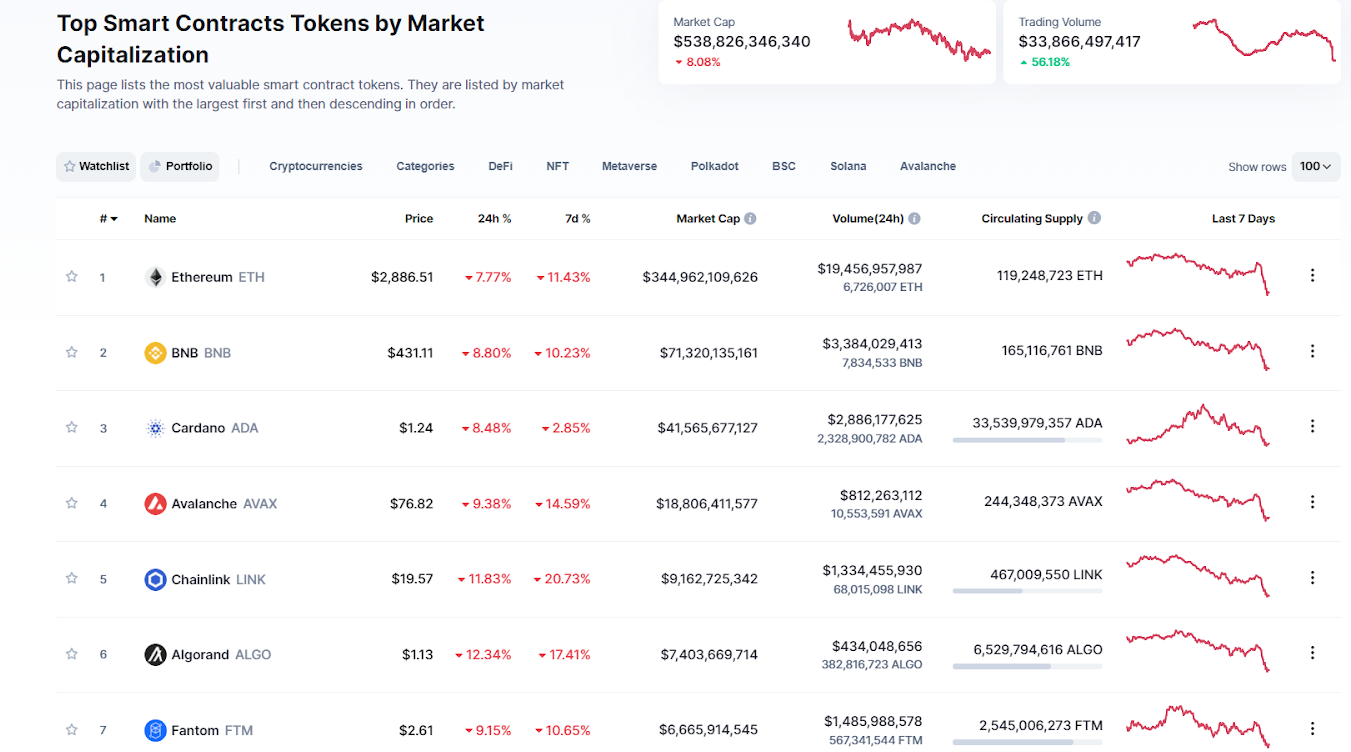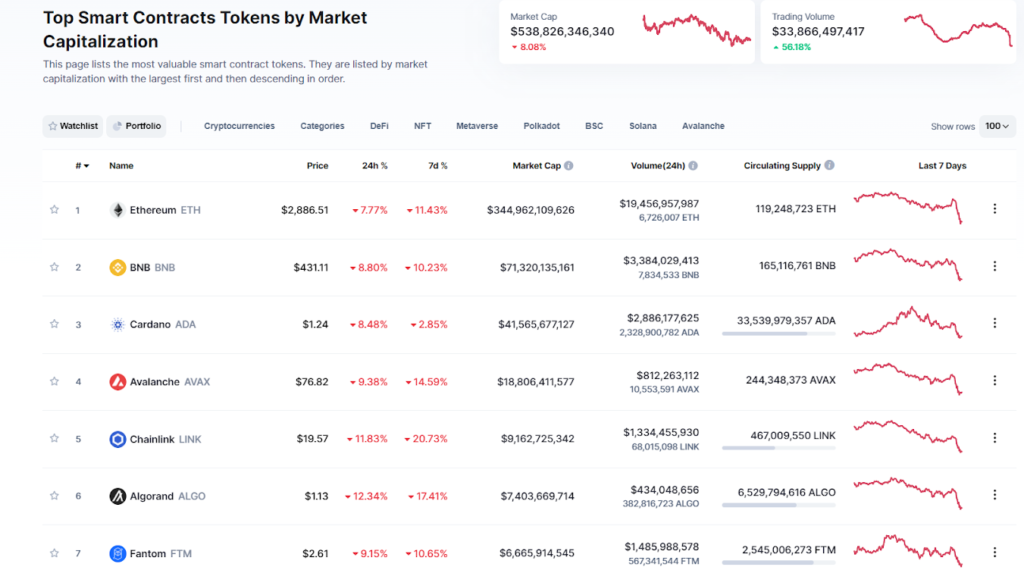 Cardano ADA is a hot topic of discussion among users, as the flagship coin has done quite well. The Cardano ADA price has surged throughout the year. It reached an all-time high and crossed $3 in September 2021, all the way from $0.18 a year ago. Further, it is noteworthy that Cardano ADA also made some solid gains recently. Reports on 18 January 2022 noted an over 40% surge in ADA price, despite other significant cryptocurrencies trading sideways. The price has seen fluctuations post that. Nonetheless, the overall outlook for the coin is still pretty good since the growth rate of ADA cryptocurrency is still phenomenal. Below is a chart representing Cardano ADA price movement.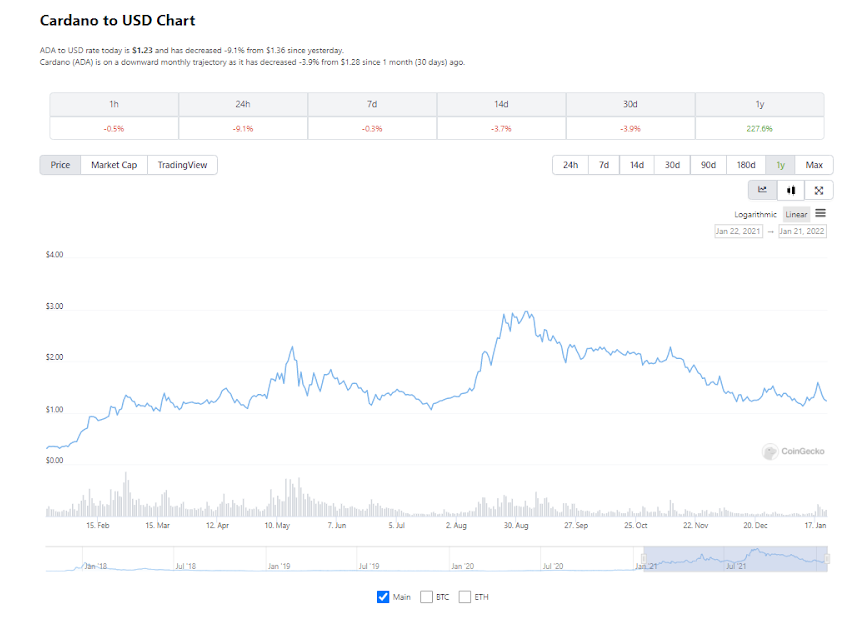 What Is Cardano Achieving On The Development Front?
Looking at these developments and growth, it is only natural that investors are curious regarding how it will be for ADA in the future. It is important to note here that the cryptocurrency market is itself in a state of flux. There have been constant ups and downs in cryptocurrency prices, and fluctuations continue to occur. Despite these fluctuations, Cardano has continued to maintain its spot among the top coins in the market. In fact, some of the recent developments include its entry into the world of the metaverse. 
A decentralized-like metaverse game in development, called Pavia, has been introduced on the Cardano blockchain. Though it is one of the first among metaverse projects launched on the Cardano blockchain, other projects are also in the pipeline. Other projects include Cardania, Cornucopias and Cardano Village. So what is Cardano's other major milestone? It is the launch of Sundaeswap, the first decentralized app on Cardano. SundaeSwap is a decentralized exchange (DEX) and token-staking platform. Its mainnet launch marked a milestone, as it became the first DApp to utilize smart contracts in the Cardano ecosystem.
What Is Cardano?
Cardano launched in September 2017, its development having begun in 2015. It is a decentralized open-source blockchain platform. It has displayed rapid growth and earned a reputation for being one of the fastest-growing projects in the cryptocurrency industry. Since its inception, Cardano, led by Charles Hoskinson, made clear its intention of developing an entirely decentralized and environmentally friendly blockchain. 
What is the Cardano research team focusing on? It takes a systematic approach focused on building a scalable, secure, and efficient decentralized network. Erstwhile Ethereum co-founders Charles Hoskinson and his former colleague Jerry Wood left the Ethereum Foundation following internal disagreements. Instead, they started a new company, Input-Output (IOHK), which then launched Cardano. 
What is Cardano achieving in terms of upgrades? There have been several recent upgrades, but more importantly, the Alonzo upgrade introduced last year has been one of the most significant ones so far. After that, over 2000 smart contracts were deployed on Cardano, though they were yet to be operational at the time. The debate over what Cardano is set to achieve in the Defi and crypto landscape has heated up. And rightfully so. 
Competition among smart-contracts-ready blockchain platforms has intensified, with Ethereum still leading the roost. However, the question remains: Will it be Cardano vs. Ethereum, and can it justify its reputation as an Ethereum killer. Cardano's smart contract readiness came relatively later than Ethereum and other smart contracts platforms. But now that it is ready, how does that change things for the Cardano and its flagship token ADA price. 
Cardano vs. Ethereum 
Ethereum launched in 2015 and is the first blockchain ecosystem to have introduced smart contracts to the world. It is also a decentralized, open-source blockchain that enables peer-to-peer transactions. Decentralized applications can be deployed on its network, and projects can create their own tokens, including fungible and non-fungible tokens (NFTs). 
Its native cryptocurrency is Ether, which is used to transact on the Ethereum blockchain. Ethereum's eight co-founders include Vitalik Buterin, Charles Hoskinson, Gavin Wood, Anthony Di Iorio, Amir Chetrit, Jeffrey Wilcke, Mihai Alisie, and Joseph Lubin.
After it launched, Ethereum was the only smart contract platform and was hence the only go-to option for users. However, with the industry having evolved, other platforms became available. When it comes to Cardano vs. Ethereum, critics often say Cardano is not as good as Ethereum. However, there are specific fundamental differences between the two blockchains. The differences are elucidated in the following aspects:
Smart Contracts
Smart contracts on Cardano vs. Ethereum is a well-debated topic. Charles Hoskinson has famously stated that users cannot simply expect to use adapted Ethereum smart contracts on Cardano. The reason is the fundamental differences between the two. Unlike Ethereum, Cardano employs UTXO, a transaction model that Bitcoin originally adopted. This makes it much easier to gauge costs for the execution of smart contracts than Ethereum. 
Further, the Cardano blockchain is built in two layers, one of which is utilized for ADA transfers, while the other supports smart contracts. With Ethereum, on the other hand, all transactions are conducted on a single layer. Therefore, as more and more DApps are deployed on the blockchain, it runs the risk of congestion leading to higher fees. 
Consensus Mechanism
Another aspect of the Cardano vs. Ethereum debate is Cardano's unique proof of stake (PoS), a consensus-based mechanism known as Ouroboros, which sets it apart from other blockchains. It decides how new transactions are agreed upon and added to the blockchain. This is an energy-efficient method, especially considering Bitcoin's energy-intensive proof of work mechanism (PoW). Ouroboros is also more scalable as compared to Ethereum. 
Ethereum uses the PoW mechanism, which is slow and energy-intensive. But with the latest developments in the Ethereum ecosystem, it is gradually shifting to PoS. The all-new Ethereum 2.0 will be faster and more energy-efficient.   
With this, the competition between Cardano and Ethereum becomes neck to neck. Ethereum 2.0 is touted to be much more scalable, faster, and energy-efficient. Ethereum's current speed of processing transactions is at 30 transactions per second (TPS). With Ethereum 2.0, that number will go up to 100,000. This will leave behind Cardano, which now processes about 250 TPS. 
However, its future upgrades have already been announced. Cardano's Hydra upgrade will be the next chapter in its evolution, and it will eventually go as high as 1 million TPS.
Looking for the right Blockchain development services?
Let the Brainers guide you through it.
Interoperability and Sustainability 
Cardano aims to resolve the problem of interoperability amongst different blockchains. The issue is that other blockchains operate differently, with each blockchain having its unique attributes and coding language. Therefore, interoperability amongst blockchains becomes challenging. Cardano seeks to solve that problem using sidechains, parallel chains built alongside the main blockchain. 
When it comes to Cardano vs. Ethereum, this is often a topic of contention. With Ethereum, there is interoperability within the tokens functioning on the blockchain itself. On the other hand, Cardano will allow interaction between different blockchain ecosystems, be it Bitcoin, Litecoin, Ethereum, or others. 
Cardano also aims to manage the funding necessary for ongoing developments by creating a treasury. The treasury is aimed at funding developers that want to bring changes to the network. These developers seek votes as well as grants for their proposals. How is the treasury funded, one might ask? Will it depend on external investors? The answer to that is that every time a block is mined, a portion will go to a separate wallet. The proposals that get voted in by Cardano ADA holders will get the funds for development. With Ethereum, on the other hand, all development decisions are up to the Ethereum foundation, and it works as a centralized system. 
Looking at the overall picture, many users and high-profile investors believe ADA is not worth placing bets on and that it will soon fizzle out. On the other hand, supporters have faith and believe that Cardano ADA is the crypto to watch out for in the future. Both Ethereum and Carano have been making progress on the development side. It will not be surprising to see each making progress and gaining over the other in different aspects. According to Messari's research, the Cardano blockchain was among the top three cryptocurrencies by activity.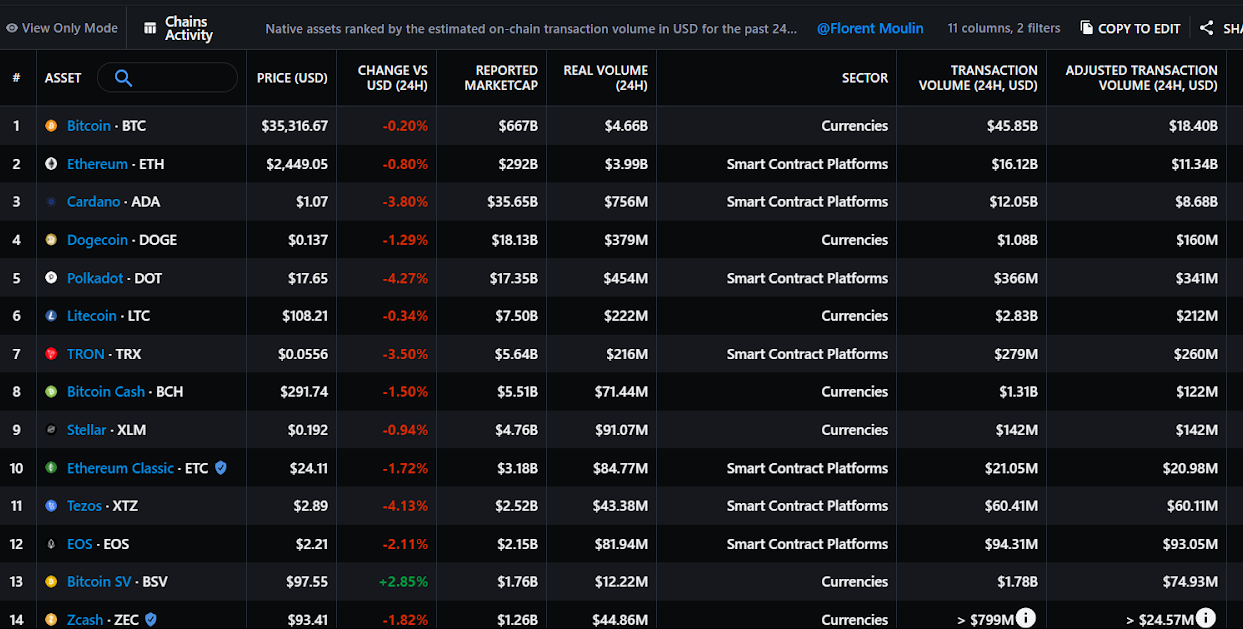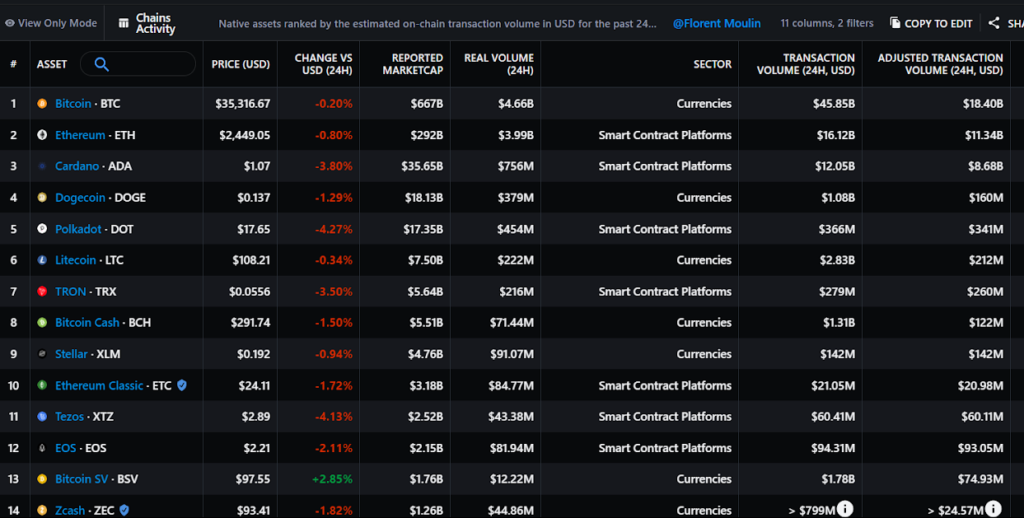 Cardano Price Prediction: Looking Into The Future 
Cardano went through a challenging phase post-September and has seen its fair share of ups and downs. Cardano is nearly 50% below its high in September, even with its recent rally. Moreover, the claim to being Etherem's rival to look out for is now not exclusive to Cardano, with the emergence of blockchains like Avalanche and Solana. Nonetheless, Cardano still has some tricks up its sleeve. 
Its peer review system will ensure minimum troubles in terms of glitches on the development front in the future. Further, it has been progressing as per its five-stage development plan, and it will be interesting to witness the unfolding of the same. With all of these aspects factoring into Cardano price prediction, the future looks good for the cryptocurrency industry. 
Cardano is currently the sixth-largest cryptocurrency. After reaching the all-time high in September, it started to trade sideways and went into a descending channel. Recently, however, it had a breakout with an ascending channel emerging in December. 
Cardano displayed a growth of 691% over the last year. It had a solid bullish year, surpassing Bitcoin (BTC) at 75% and Ethereum (ETH) at 453% of growth. The crypto started in 2021 with a market cap of 5.5 billion and was valued at $0.18. Towards the end of the year, Cardano's ADA market cap was $49 billion and was valued at $1.46. At its highest, ADA was at a market cap of $97.52 in September. In the last seven days, the current Cardano ADA price has moved within the range between $1.99 and $2.36. 
Looking into Cardano price prediction, analysts and supporters expect more users to flock to the Cardano blockchain as its versatile applicability becomes apparent. With its entry into the metaverse world and the launch of Sundaeswap, Cardano seems to be on a winning streak. As a result, analysts expect Cardano to have a bullish 2022. As per Cardano price prediction, Cardano ADA is likely to revisit its all-time high from last year. Here is a graphical representation of the Cardano price prediction by Wallet Investor. 
Looking at the bigger picture, the crypto industry is itself in a state of flux. Many changes await it, with rapidly shifting scenarios on the technology, regulatory, financial, and political fronts, all over the world. Certainty is hardly a characteristic attached to the crypto world. Nonetheless, Cardano looks primed for a bright future ahead.