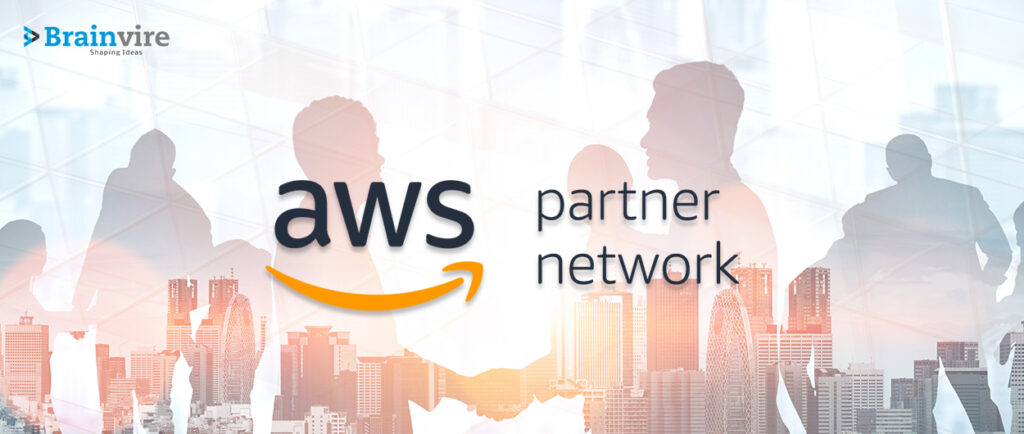 With 90% of companies on the Cloud, AWS happens to be a prominent cloud provider with a 32% share across industries. From 2019, almost 60% of workload runs on the Cloud-hosted services.
The AWS realm is expanding at an exponential rate. Today, thousands of SMEs to large-scale enterprises prefer using AWS Cloud to manage their business.
With Amazon Web Services, businesses are benefited with:
Fewer security risks
Greater scalability and speed
Comparatively lesser cost than any on-premise environment
This surge in demand for AWS services has resulted in a colossal of AWS partner companies. These companies, referred to as AWS partners, are the connecting link between enterprises and AWS.

Experienced AWS solution partners and technology partners must undergo ample and constant certification processes to showcase their AWS Cloud readiness.
Certifications ensure that  AWS solution partners possess the much-needed expertise to reform businesses successfully through Cloud computing with AWS. An add-on knowledge enables smooth migration, optimization, and workload management. 
In this blog, we have discussed all you need to know about AWS Solution Partner:
What is AWS Partner Network?
Different Types of AWS Partners
Choosing an AWS Partner: Three Factors to Understand Now
Simple Checklist to hire the best AWS partners
What is AWS Partner Network?
The AWS Partner Network is commonly referred to as APN. This global community of Partners can provide AWS services to develop solutions and services for businesses.
AWS partners specialize in resource development solutions to meet business requirements.
We, at Brainvire, consult Fortune 500 companies and suffice their dynamic business requests. 
AWS Partners have the unique capability to guide businesses to take complete advantage of Cloud computing with AWS solutions and services and amplify their journey to the Cloud.
Different Types of AWS Partners
The APN broadly has two types of partners, namely, technology and consulting:
AWS Technology Partners
Firms that provide internet services and commercial software are enlisted as technology partners. Brainvire offers AWS Cloud solutions based on your business goals and requirements. We also segregate solutions on different levels, such as standard, advanced, and registered partnerships.
AWS Consulting Partners
As an AWS consulting partner, Brainvire's AWS professional services include designing, building new applications, and migrating to AWS. Brainvire's AWS service providers can bifurcate the nature of your business, size of your business, target audience, and accordingly recommend a solution.
Use Cloud computing with AWS to Strengthen Your Business Wings.
Choosing an AWS Partner: Three Factors to Understand Now
Before you sign the dotted line, make sure to check these three areas of distinction to make the right decision:
AWS Focus: Is your shortlisted company well-acquainted with the AWS Cloud universe? It is essential to select a consultant who is updated with 100+ AWS tools released, constant improvements, and amendments.
A consultant with profound knowledge of Cloud Computing with AWS can help you make the right business choices.
At Brainvire, we have a committed AWS team that can assist companies in attaining complete transformational Cloud maturity on the platform. We have a certified AWS team that works on your project dedicatedly.
Competencies: It is essential to know which certificate your partner holds and competencies in which functional areas. You have to confirm whether those functional areas are suitable for your business workloads or not.
AWS offers over two dozen different competencies to its existing partners. However, very few partners specialize in multiple competencies due to the huge investment to be made in resources and expertise to earn such peculiarities.
At Brainvire, we have developed several applications using Cloud computing with AWS for businesses. 
Brainvire developed an application to bring together individuals with similar religious beliefs in the pandemic for a client.
Our developers recommended the implementation of DevOps architecture and AWS for improved and smooth connectivity. 
AWS Engineers: Do the partner and the engineering team show the same commitment? Engineers with all five certifications earn the highest distinction. We have listed down the names of these certifications for your convenience:
AWS Certified Developer
AWS SysOps Administrator
AWS Solutions Architect-Associate
AWS DevOps Engineer
AWS Solutions Architect-Professional
Apart from these prominent factors, there are several other parameters to examine while choosing an AWS Cloud partner.
As an entrepreneur, you must find the right partner suitable for your business needs; then, you will likely witness fruitful results.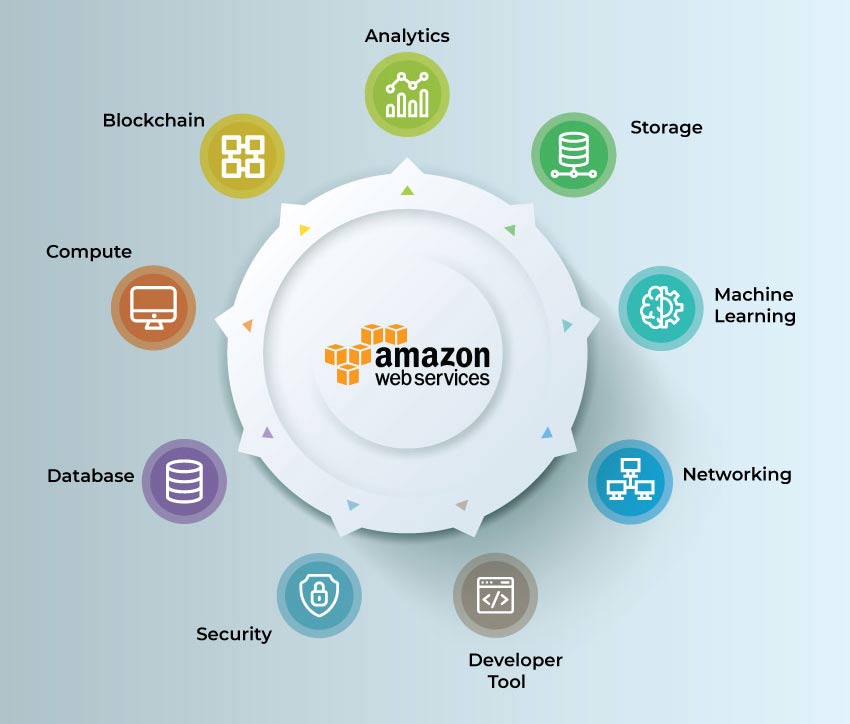 Simple Checklist to hire the best AWS partners
Know Your Business and Set Priorities
It is essential to understand the nature of your business and analyze current and future business demands. This will help you to share your business requirements clearly with the AWS service provider.
Once you have gained clarity on this, it becomes convenient for you to set your business priorities and share it with the AWS team. They will get a better idea about what is important for you and design an appropriate solution for your business.
Business Agility
Before you hire or approach any team, it is essential to run an internal business agility check. Is your business prepared to accept all the technological and structural changes that come with the AWS solution?
A few teams recommend the adoption of these attributes to become agile:
Choice of commute, language, data storage
Knowledge-based development
Agile development with CI/CD
Service-enabled and modular applications
Integrated development environment
Pervasive automation
Innovative platform
Would You Prefer Outsourcing or In-Housing Resources?
You have to weigh the pros and cons of both options about resources. For example, specific companies prefer outsourcing resources while others opt for an in-house solution.
Technical capabilities, ownership, agile ways of working are specific parameters that you must consider while choosing the ideal resource mode.
Is the Chosen Team Budget-Friendly?
Alongside all technical perspectives, is it important to measure whether the chosen company is affordable or not? Is it worth paying the prescribed amount for the defined AWS solutions and services?
Does the designed roadmap bring you promised results? These are a few questions that you must ask before agreeing to any service provider. Brainvire's AWS services are pocket-friendly and business-friendly for almost every business across the globe.