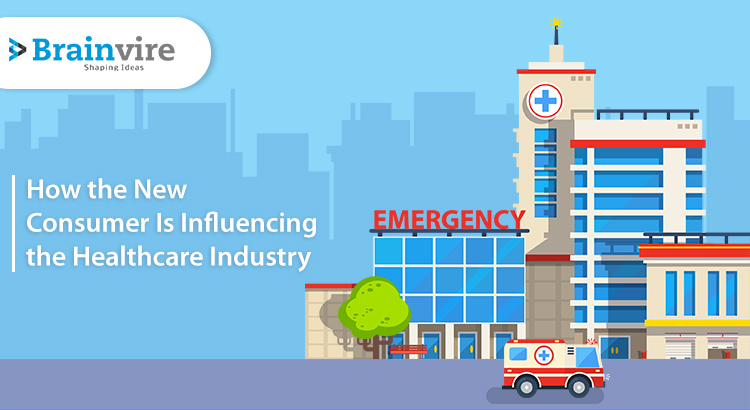 The healthcare industry has undergone a sea change with the emergence of innovative technologies such as the Internet of Medical Things, Artificial Intelligence, Blockchain software, and cloud-based solutions. We are also witnessing a change in the exceptions of healthcare consumers.
Millennials and Gen Z consumers are prioritizing more on non-traditional services known to offer improved convenience and affordability. Non-traditional solutions include virtual care and retail walk-in-clinics.
The HIMSS 2018 event for leading healthcare professionals saw Microsoft introducing several healthcare partners demonstrating advancements made in the digital healthcare sector.
Microsoft Enterprise Services has also aligned with one of the reputed healthcare providers to define and deploy Azure Cloud Solutions. The partnership will allow for streamlining storage capabilities and effective data computation.
The result is that healthcare professionals will be able to use smart aggregate data to make quick health-related decisions. The data will also be simplified and remain at their fingertips.
Microsoft is continuously striving forward to help enhance the healthcare industry to meet the needs of consumers. The digital transformation in healthcare ensures that the patient has access to the right set of tools and is getting optimum treatment. You also need to secure customer privacy and safeguard data. The intelligent cloud is reducing the gap in accessing healthcare that prevents many from receiving proper care.
The Need for Primary Care Physician (PCP)

The Primary Care Physician (PCP) is the first healthcare professional to deal with the majority of your health care issues. According to research, the Gen Z and millennials least require a PCP. On the other hand, the Silent Generation Group visits the PCP the most number of times.
Gen Z looks for more convenient and affordable options to opt for wellness practices such as yoga and acupuncture.
Before we proceed further let's view at some important stats on PCP-
About 85% of the Silent Generation Group prefers to adopt PCP. By Silent Generation Group we mean people who are born between 1928-1945.
Generation Z with 55% is ready to adopt PCP.
One of the other reasons is that Gen Z and millennials are not satisfied with the quality of traditional healthcare services. They are increasingly searching for solutions that can offer more convenience, transparency, and effectiveness. It is also estimated that millennials will become the largest generation by 2019. So, they will have a strong influence on the future perspectives of the healthcare industry.
Want to convert your idea into a successful app or website? Schedule your free call with our expert now.
Innovations in the Primary Care
There have been a few innovations in primary health care associated with PCP. The three important innovations include –
Virtual Primary Care
Telehealth or telemedicine
Virtual Health Clinics
However, we can proceed further, we need to focus on two important questions-
Can they solve the real-world health issues
Are they cost-effective
Now let's take, for example, telemedicine. Telemedicine allows you to become more flexible when consulting the doctor. You don't have to visit their clinic and can consult him/her through your Wifi-enabled device.
Also, you can directly message the doctor if you have any questions. If you are feeling flu-like symptoms, you can show the thermometer from your home and inform how you are feeling. You can instantly buy the medicines to start the treatment without any further delay.
Next is the retail clinic which can diagnose more health problems than telemedicine. They are conveniently located in retail stores and supermarkets and usually treat uncomplicated minor illnesses. The retail clinics are staffed by nurse practitioners or physician assistants where no doctor is available onsite.
The concept of Virtual Primary Care pioneered just six years ago and has gained ground today. It is a new genre of primary care. It is a broad range of primary health care services where you can communicate directly with your doctor through messaging, photos, health data, and video. Your VPC provider can even manage your chronic health disease.
Consumers Likely to Choose Medical Professionals Offering Digital Capabilities
The consumers, in general, are looking to access digital healthcare. However, it's the youngsters who want to consult their doctors or PCP online. And on the other hand, the innovative web tools and smart devices help in managing their health and wellness.
Virtual Care is becoming an appealing channel for Gen Z consumers with complex health issues. For example, 26% of the respondents say they would prefer routine therapy and mental health visits.
The Final Word
You need to realize the fact that consumer preferences and expectations keep on changing at regular intervals. Thus, what you need is to stay up-to-date and possibly provide digital healthcare services. Contact Brainvire for any of your business needs. We as a leading healthcare app development company.