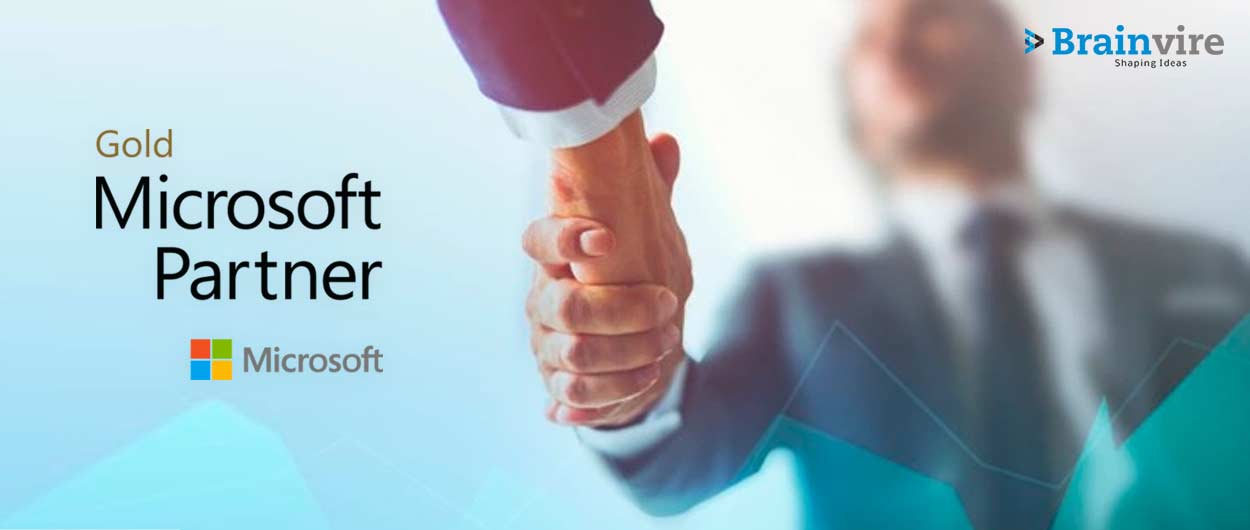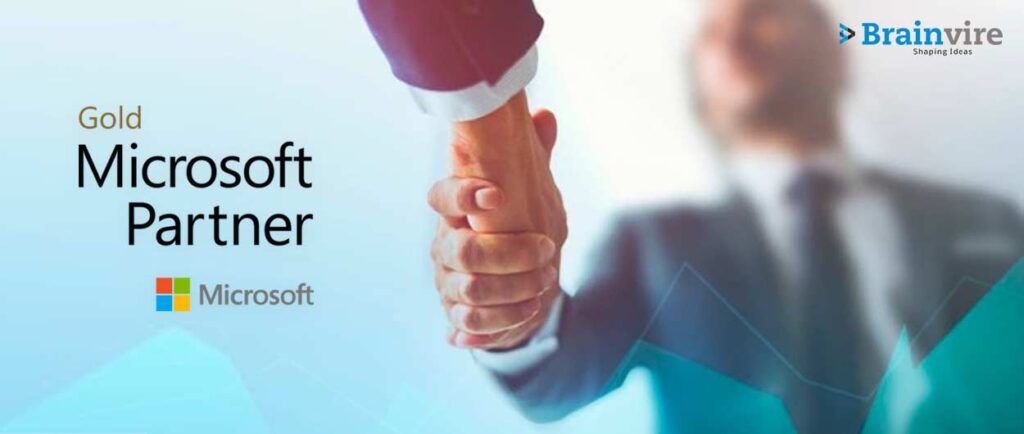 While many people worry about the downsides of being a Microsoft gold partner, the fact is that there are plenty of advantages to being a Microsoft Gold Partner. A Microsoft gold partner has full access to Microsoft development tools and resources. And this means they can get their work done faster, more efficiently. 
In terms of cost, there are many benefits that come with being a Gold Partner. This includes free licensing for design and test, which is a costly service on its own. Being a Microsoft Gold Partner also means that organizations have access to the 'Microsoft 365 suite' for enterprise management. 

How to choose the Best Microsoft Partner for your Business?
Microsoft partners are a great choice to turn to once your company has decided that Microsoft benefits are in line with your company's needs or you need a reliable and trustworthy company for all Microsoft software needs.
But, choosing the best Microsoft partner isn't an easy task. You have to take into account a variety of factors before choosing one. 
We will walk you through the process of finding a partner, what to look for in a partner, and what to do when considering partnering with Microsoft. 
Firstly, it is important to understand what type of business you are into and which services would be most beneficial for your business before finding a partner. 
It's a misconception that all Microsoft partners provide exactly the same services as one another. However, in reality, every partner does different things and focuses on a specific set of services. 
So, what should you look for when choosing the best Microsoft partner to suit the needs of your company? Here's our list based on what we have heard from our customers.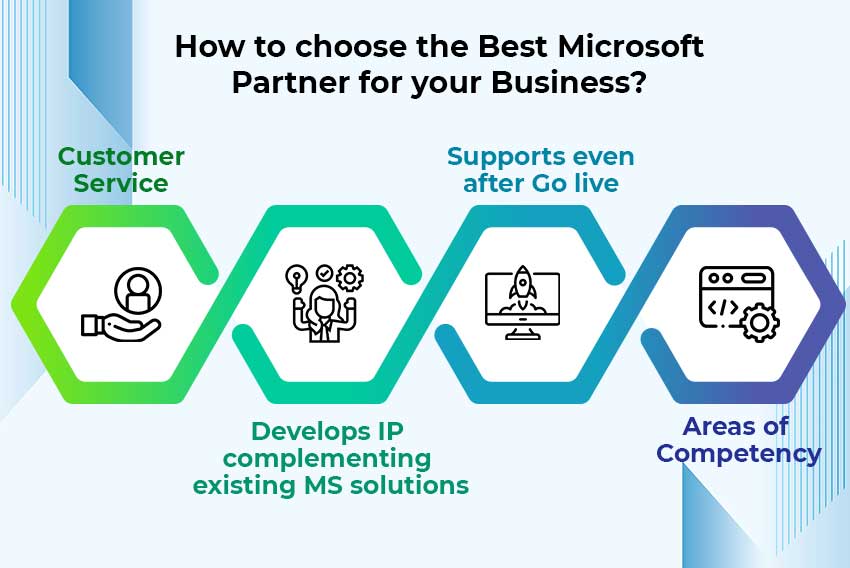 What is a Microsoft Certified Partner?
First, Microsoft calls its "Competences" certifications. They are prerequisites that meet the specific customers' requirements and are recognizable for the future. A partner can be certified with a Silver or Gold certificate. 
The distinction between the two types of partners is how they work with Microsoft to provide the best possible solutions for clients. 
In order to be eligible for a sliver status, a partner must have at least one of these seven capabilities:
Cloud Platform 
Developer Tools
Enterprise Mobility 
Security
IT optimization 
Productivity 
Collaboration Tools 
Gold partners have all seven of these capabilities, so this is one way they differ from their silver counterparts. 
Silver competence is offered to firms with the highest and most specialized capability and commitment. Microsoft recognizes companies that have been recognized by Silver to offer the best customer solutions and to conduct a rigorous and auditable process of approval. One of the top five percent of Microsoft partners worldwide is a company with a silver competency.
Microsoft Gold Partners' value lies in guaranteeing professional support by experts and is the highest standard that a Microsoft Partner can attain. By continuing an annual review of Microsoft, you can make sure you can safely transform your company as we establish our management's expertise and provide customers with full satisfaction.
As a Microsoft Gold Partner, Brainvire has been recognized as having the capabilities to:
Provide IT services and products that belong to Microsoft directly
Meeting rigorous standards
POC (Proof of Concept) before taking a plunge
Stay on top of updates and news to provide continuous customer support
Provides intuitive training programs and tools
Use our expanded reach to supply 100 Microsoft product licenses
Provide advisory expertise in class implementation and deployment of Microsoft
Have been recognized as a leader in the community of partners
Understand which Microsoft solution fits the best for your business
Contact us to find out more
Why does Brainvire go for the Gold?
Brainvire is a Certified Microsoft Gold Partner in many areas, including the following:
Gold Cloud Platform: This skill demonstrates that the Partner has the expertise in the management of the systems, virtualization, storage, networking, identity, and Cloud technologies in a modern data center.
Gold Cloud Business Applications: Brainvire is named for the whole stack, including Microsoft Dynamics 365, Azure, and Office 365. We offer solutions across Microsoft. It includes a number of technical certifications that aid companies in the implementation, demonstration, and development of business applications.
Gold Application Development: This skill demonstrates Brainvire's commitment to the use of mobile and web application technologies by Microsoft. It helps us build new apps, upgrade existing apps, and migrate to Azure.
Conclusion
Organizations rely heavily on technology; therefore, they invest a lot of time on a product or platform to ensure proper diligence. But what about the partner who develops, modifies, implements, and supports a solution for this product? You are looking for problems if you don't choose a partner who has the skills and experience to do what needs to be done to achieve that goal.
The combined management service provider and Microsoft partner have clear advantages Brainvire provides you with access to outstanding IT support and Microsoft Certified IT Experts at an affordable monthly cost. Contact us today and make sure you use all your products and services for higher productivity and higher market share.