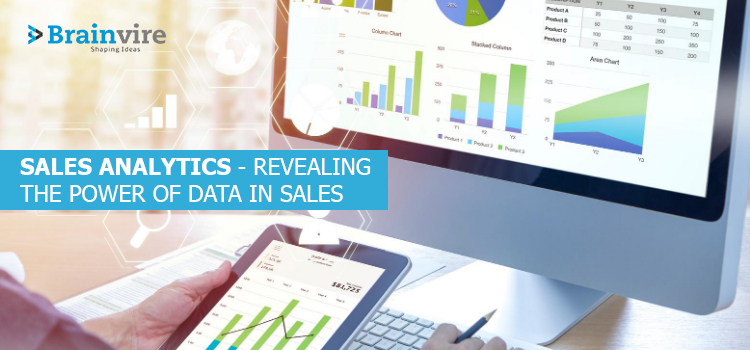 In every business, irrespective of how large or small it is and the industry it's a part of, the one question that always pops up on the agenda is 'How to boost sales?'
For us, the answer to this is quite obvious – by leveraging robust PowerBI Sales Analytics. However, the sales department in the majority of organizations does not take up this approach.
This is the reason why we believe that the value of sales analysis has been underrated. So in this blog, we'll be sharing our thoughts on the same.
Here is a gist of what we'll be talking about:
Sales Analytics and Its Types
The Benefits Offered By Sales Analytics
Core Elements of Sales Analytics
Essential Tips for Successful Sales Analytics
Let's get started!
Sales Analytics and Its Types
In simple words, sales analytics is a procedure that helps to produce actionable and detailed insights into your business' sales-related data. These insights are further used to identify different ways to improve your company's sales performance.
At Brainvire, our expert PowerBI developers normally categorize sales data analytics into 4 types. This includes:
Want to convert your idea into a successful app or website? Schedule your free call with our expert now.
1. Descriptive Sales Data Analysis
This type of analytics focuses on translating historical sales-related data garnered from an extensive range of sources. The results drawn from this data helps answer important questions like  'Which products and services witnessed the most number of sales in the previous month?' or 'What was the organization's gross sales in the previous quarter?'
2. Diagnostic Sales Data Analysis
This analytics is an advanced version of the previous one since its conclusions provide you with potential reasons for various outcomes. So, once you have conducted a thorough analysis, you might discover that the drop in your sales in the last quarter was linked to Google's algorithm updates. This is why your website's rank saw a dip in search results and further affected the online traffic.
3. Predictive Sales Data Analysis
Predictive sales analytics can be carried out by leveraging the latest technologies like Artificial Intelligence (AI) and Machine Learning (ML), and it helps you unearth historical sales data to generate future projections. To better understand this type of sales data analytics, you can explore through Brainvire's projects where we've helped businesses gain precise sales predictions with data analysis.
4. Prescriptive Sales Data Analytics
Prescriptive analytics, integrating the conclusions drawn from the above-mentioned sales analytics types, focuses on delivering a specific set of steps that can help receive desirable results. For instance, once your consumer's behavior patterns are analyzed, your sales rep can gain a potential strategy to seal more deals within every segment.
The Benefits Offered By Sales Analytics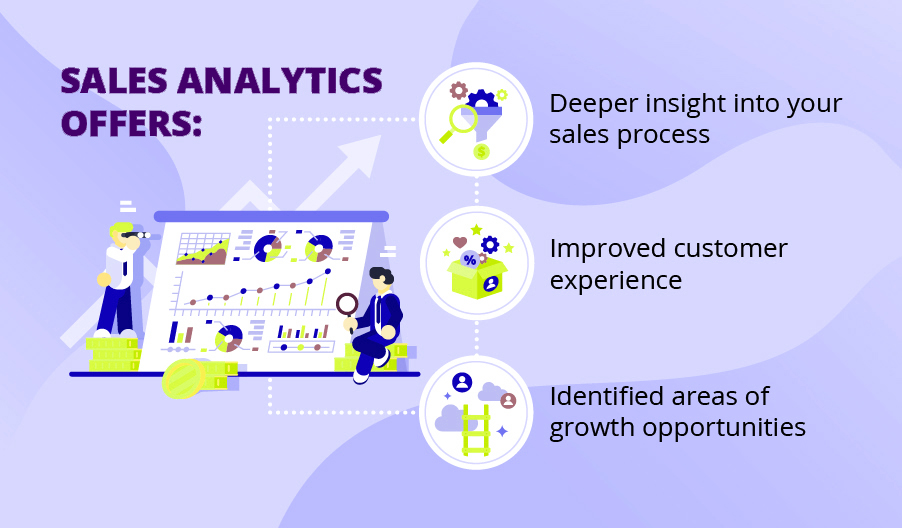 In-Depth Analysis of Your Sales Funnel
With the help of sales analytics, you get to discover answers to various questions like:
Which sales tactics have been working at their best?
At which stage of your sales pipeline are your customers abandoning your business the most?
Which member from the sales department has been underperforming?
These answers further help you in improving both the productivity and performance of the sales departments.
To understand how this could work for your business, you can take a look at Brainvire's projects where our PowerBI development team has helped clients gain complete visibility in their sales funnel by using sales data analysis.
Enhanced Customer Experience
You can leverage the conclusions drawn from sales analytics to carry out thorough consumer segmentation and offer fully customized customer experience.
By evaluating your sales data, you also get to discover what customer needs are yet to be fulfilled and work on it to enhance your customers' buying journey. This way you not only get to take complete advantage of cross and up-selling but also lay a groundwork for developing customer loyalty.
Identified Areas for Growth Possibilities
Sales data analytics opens up the path to future expansion by not only evaluating your business' potential churners and customers but also identifying why they aren't purchasing from you.
When you have such results in hand, you can easily modify the products and services along with your sales procedure to turn non-buying customers into potential clients.
Core Elements of Sales Analytics
In order to begin with quality sales data analytics, your business will require a robust solution comprising the following elements:
Data Incorporation Layer – This helps gather crucial information from both internal (website, CRM, accounting, etc.) and external (public data like survey, weather, and epidemiological data, social media, etc.) sources to conduct a profound data analysis.
Data Management Layer – This makes sure data security and data quality is maintained at all times.
Data Evaluation Layer – This is an integration of the different types of sales analytics that are relevant to your business requirements
Analytics Results Layer – This layer offers you detailed insights in a visible format such as reports, dashboards, and presentations. Below is an example showcasing the dashboard our team created for one of our clients to help them receive answers for any and every sales data-related question.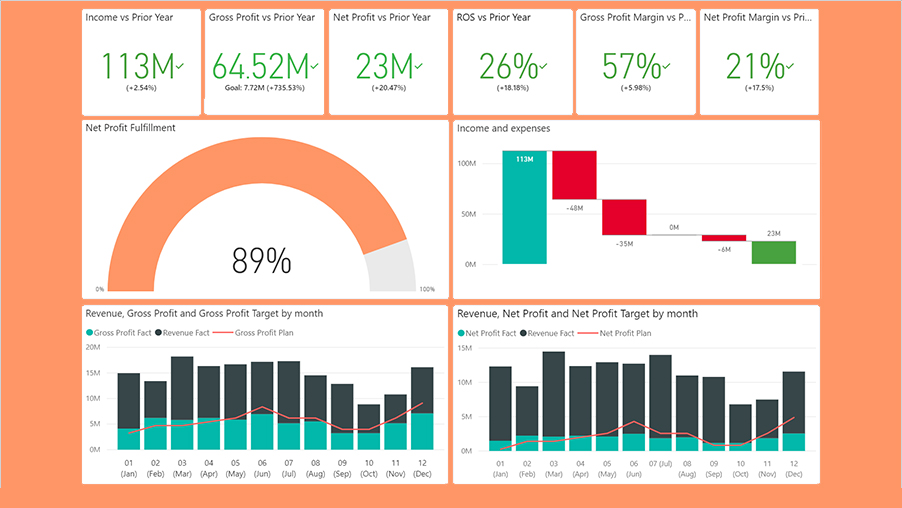 Essential Tips for Successful Sales Analytics
Take Up an Incremental Approach
When it comes to developing sales data analytics solutions for your business, it doesn't mean you need heavy investments from the very beginning. You could begin with the fundamental functionalities integrated into the cloud so as to decrease the launch time and get rid of equipment-related expenses.
Once you have identified the value of your current sales data analytics and need to fulfill the upcoming requirements, you can go ahead with enhancing the solutions. Maybe you could add data science, robust DWH, predictive sales analytics, etc.
Concentrate on Offering Best Analytics Results to Your Users
You need to make sure your users are able to achieve conclusions from sales data analytics whenever required. For this, we'd recommend you to use software like Tableau or Power BI.
Also, make sure that you're clearly communicating the launch of sales data analytics via training and support since that will ensure high-level adoption of your solution.
Sales Analytics – The Solution to Achieving Sales Growth
With sales analytics, you can experience a substantial impact not only on the entire sales process but on its results too.
However, introducing it in your business will require you to put in a lot of effort – a well-structured execution strategy, the right tools, and various data analysis procedures in place.
If these tasks seem to be overwhelming, you can seek assistance from a professional sales analytics company. If your business requires help with this solution, you can get in touch with us today!