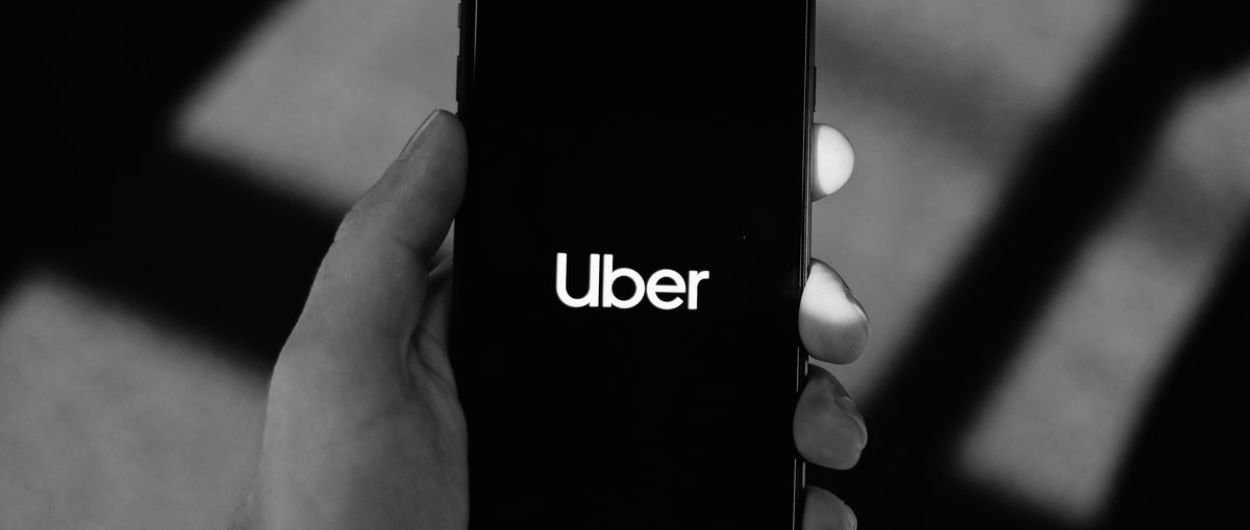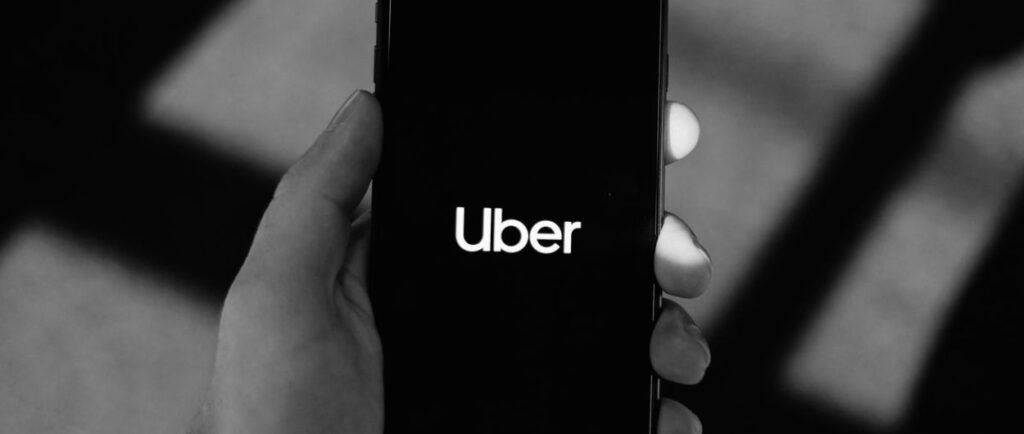 The Taxi services industry is one of the fastest-growing industries globally. The global economic slowdown caused by the pandemic affected it. However, it is now picking up again, owing to ease in lockdown measures. 
In recent years, cab services have seen more demand in developed nations and developing countries, including India and Vietnam. 
In 2020, the taxi industry stood at USD 159.6 billion. The projection for the sector by 2026 is USD 327.54 billion, at a CAGR of 8.95% over the forecast period (2021-2026). 
The transition of this market that is rooted in the foundation of small, local players into a global phenomenon has been noteworthy. The transformation in the manner in which the services are utilized is conspicuous. 
There are several factors contributing to the scaling of the ride-sharing market. 
Members of the younger generation circumventing the expense of owning a private vehicle 
Widespread smartphone and mobility apps usage
Urban issues of traffic jams and parking 
The popularity of ride-sharing and mobility android app development services in India and China makes them a likely source of large revenue streams 
On the other hand, regions with well-established public transportation systems are tricky to maneuver through for the industry to prosper at a quick pace. Given this consideration, there is an immense growth potential for mobility services in Europe. 
Two Sides Of The Same Coin: Market Segmentation
Due to the pandemic and its effects on lifestyle, customers' mobility choices witnessed a sea-change. That is why the transportation sector faced tremendous uncertainty in a world that had come to a standstill. 
Mobility became restricted or limited, if not bare-minimum. However, toward the end of 2020, the industry has started to revive and find that demand for transportation has started to come back, slowly but surely. 
Car-sharing and ride-sharing are two sub-sets of the transportation industry. Certain market experts expect that car-sharing will end up having higher gains as compared to ride-sharing. 
Though they are part of the same industry, car-sharing indeed provides more privacy and distance than ride-sharing. Nonetheless, the two are part of the same transportation segment and shared mobility services. 
It is only natural to bring up taxi-hailing services when discussing shared mobility. The trend of taxi-hailing services has emerged prominently in recent years, and it has effectively taken over the traditional cab services sector. Within the aforementioned sector, Uber has made an undeniable mark. 
Moreover, Uber has single-handedly revolutionized the way personal transportation is perceived globally. 
The company dominates the global market for ride-hailing with a market share of 37.2 percent in 2019. DiDi was ranked second with a market share of 32.4 percent. The remaining companies shared among them less than one-third of the market.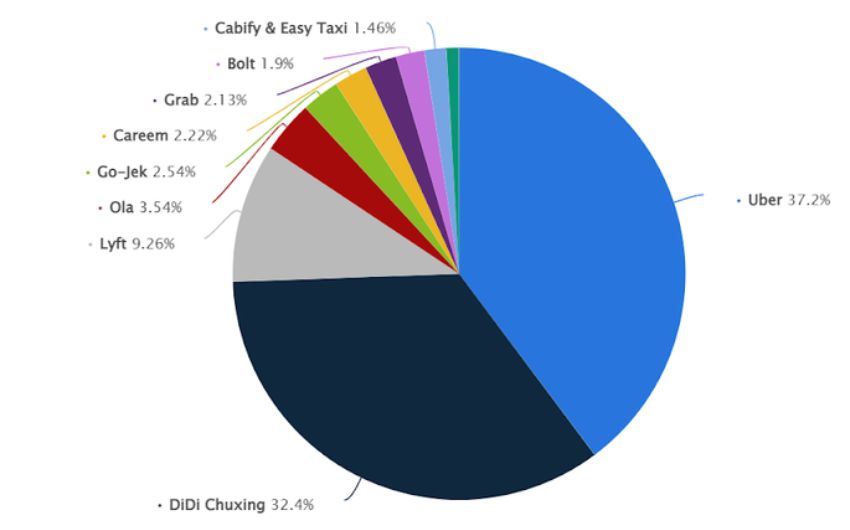 How It Started And How It's Going: Uber's Background Information
Uber is an on-demand taxi aggregator that operates via smartphone apps and has an exponential business model. How Uber business strategy works is simple – you book an Uber taxi to travel from point A to point B. The Uber app will estimate the fare and the time to reach and even offer the opportunity to split costs for a shared ride.
In the beginning, Uber became popular as a ride-sharing service. The Uber app solved a simple yet significant problem with its business. The problem was making travel affordable and fast. 
Uber connected the people looking to travel with the vehicles, already traveling in the same direction with an empty seat.
It did not take long for Uber app to become a sensation, and the demand only kept surging. The Uber business model helped it grow and diversify into offering the option to choose the vehicle type and branched out into food deliveries. 
Uber's growth unfolded along with the rising use of smartphones. Soon, as apps began to become an integral part of daily life, Uber app was at the forefront. Uber got into the game early and had a similar graph as the smartphones industries' growth. 
Uber took cab services to a whole new level. The convenience it brought with it was almost unprecedented, as far as taxi-hailing was concerned. User experience always took precedence in the Uber experience. 
Following the Uber business strategy, It introduced so many features for user convenience that have now become indispensable. E.g., knowing the fare before confirming the ride, being informed about the cab driver details, pick-up at the doorstep, smooth ride, polite treatment, and so much more. 
Trust building came quickly as customers found their demands being met consistently. In a business research publication, Uber has been referred to as "…a product and a success story of the digital age: a company born from technology, engaging with technology, revolutionizing the simple act of ordering a cab service, and proliferating alongside the age of the smartphone."
The Story Behind Uber: How Uber Started?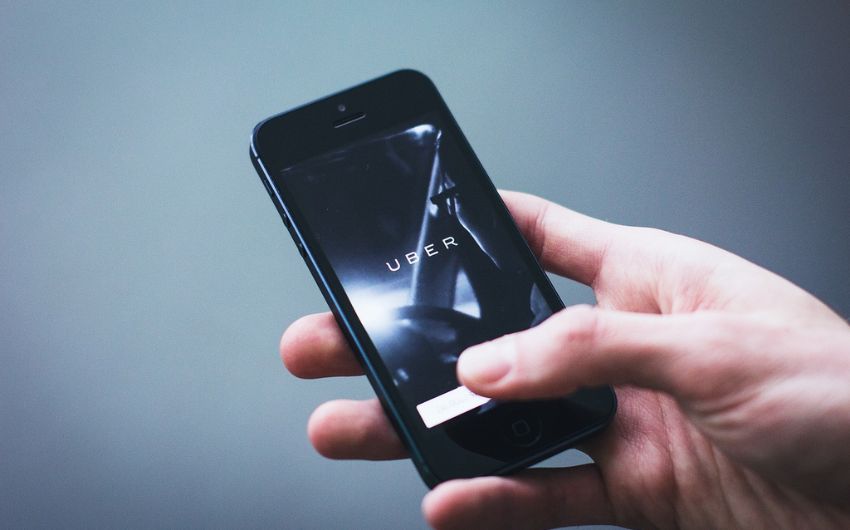 What Is The Inside Story Of the Rise Of Uber?
Like many great inventions, Uber's story began with an inconvenience and a necessity. Uber was founded in 2009 by Travis Kalanick and Garrett Camp. 
They met at a Paris tech conference in 2008. The idea of Uber was born after they both found it frustrating to get around town due to heavy traffic, expensive taxi fares, and limited car availability. 
Further, San Francisco was also a place where finding a cab was too much of a hassle. And as the story goes, Camp had made arrangements for a fleet of black cabs so that they could pick him up from bars and clubs whenever he needed a ride.  
The name of the company comes from the term "uber," which is a German word meaning "above" or "over." The idea behind it is that Uber will always be there for you, no matter what time it is or where you are.
Camp continued to work on the idea of 'Uber Cab' as a side project. Back then, in 2009, he was still the CEO of StumbleUpon. Later that year, Travis Kalanick and Garret Camp began developing this idea together. The app was launched in San Francisco, California. 
The idea was first tested in New York, using only three cars. Kalanick took over as CEO in December 2010, and Camp was general manager and senior vice president of Global Operations.
It did not take very long for Uber to establish itself, and it soon became the face of ride-hailing services. The people of the US took to it instantly. 2011 was quite an eventful year for Uber. 
The company raised $11 million through a Series A funding round and later, toward the end of the year, $37 million in Series B funding. In addition, in 2012, the company introduced UberX – a less expensive hybrid car alternative to the black car service. 
 In a short period, Uber saw itself expanding into Asia, South America, and Europe. The year 2015 saw Uber becoming the most valuable startup in the world. With Uber's reach expanding during Kalanick's time as CEO, it also ventured into UberEats, Freight, and its autonomous vehicle unit. 
As per research, Uber is the world's leading taxi and limousine company, with its market share at 12.5%. Competitor Lyft follows, with the second-largest market share in the sector. Like Uber, Lyft's app allows users to hail a cab and order food. 
The significant difference between the two companies is Uber's global reach, whereas Lyft is present in US and Canada.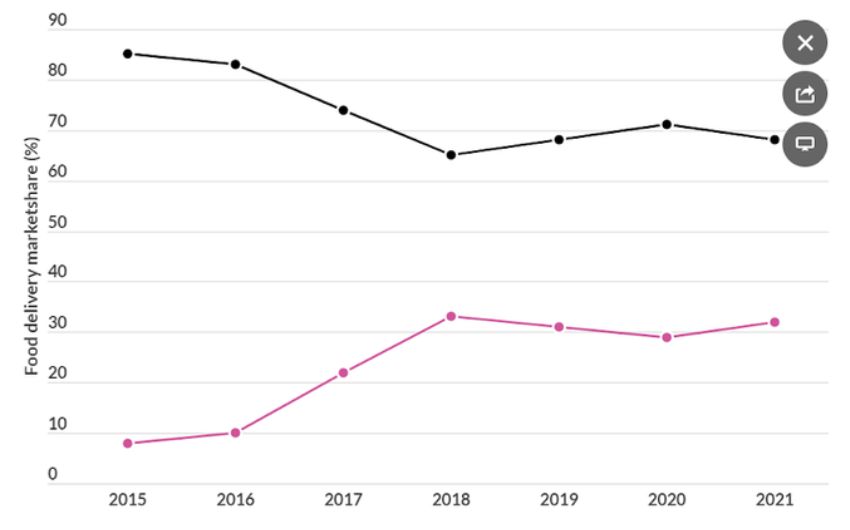 Uber is present in over 800 cities and has over 50 million users and more than 7 million registered cab drivers. Consider these critical statistics put together by businessofapps.com:
Uber generated $11.1 billion in revenue in 2020, a 21 percent decrease, due to the coronavirus pandemic shutting down its ride-hailing operations for most of the year.
While Uber's ride-hailing segment contracted by 24 percent, Uber Eats increased revenues by over 200 percent in 2020.
93 million people used Uber in Q4 2020, below its peak of 111 million active users in 2019
Uber cab drivers completed 4.98 billion trips in 2020, a 27 percent decrease from the 6.9 billion trips in 2019
King Takes The Crown: Uber Business Model 
Uber business model is an inspiration for many and a crucial aspect contributing to its success. Market watchers and analysts explain that "Uber's business model is exponential in many ways." 
 Uber identifies and solves a universal problem. That is the problem of getting from one place to another, without the availability of one's own private vehicle
Uber provides ease of access
A host of other problems are attached to the above aspects, which get addressed as well. For instance, in the traditional method of cab services business, ordering a taxi can come with its share of 'hassles.' 
These include payment, tipping, optimal routes to get to the destination, insufficient information, safety, and trust. That is the customer's side of the story. Now let's look at it from the perspective of vehicle owners or cab drivers. 
Uber opens up a stable platform for vehicle owners who want to make extra money with driving. Uber makes this easy and beneficial too.  
Further, there are other important elements of the Uber business model.
Information-based offering forms a significant part of Uber's value proposition. Uber has developed a scalable business model that is based on robust technical data systems. Recreating the platform to suit new markets is easily possible. 
Uber's digital platform is uniform worldwide, with iOS or Android-operated devices. It is available to a broad customer base. 
Uber has become a well-loved brand and has an expanding community of fans. Uber has gained popularity among its customers and reaps the benefits of word-of-mouth marketing and ambassadorship. Moreover, users and cab drivers are an integral part of Uber's success. Not only is this scalable, but also cost-free. 
Uber's lean processes are scalable, flexible, and easily adjustable for new markets. Their key partners are critical to these processes. For instance, Google Maps gives access to locations worldwide, and Adyen processes all its payments globally. 
The lesser-known aspect of Uber's offerings is that it also provides helicopter and boat services. They are a transport business, as they are also expanding into professional transportation, with UberCargo.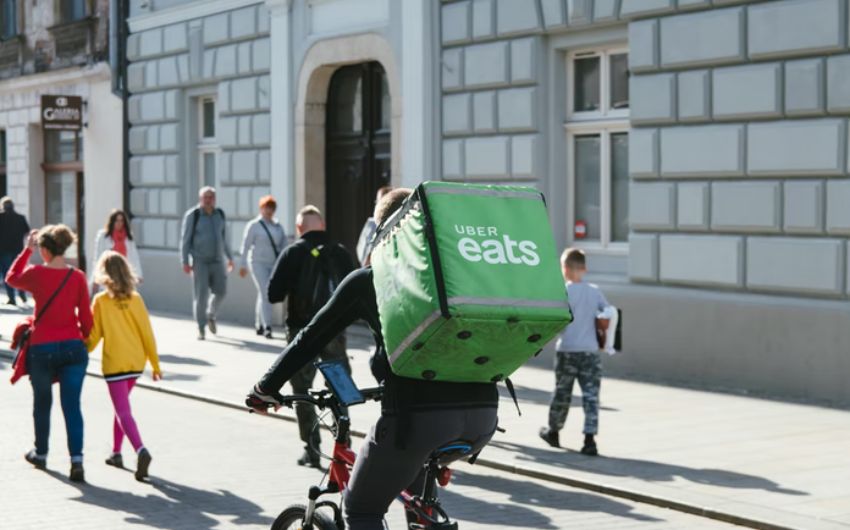 Moreover, their food delivery vertical, UberEats, touched upon three segments, drivers (delivery agents), restaurants, and users. Overall, the concept and value proposition are the same – yet, it caters to different customer segments.  
Even though the transport business took a hit during the pandemic, Uber business model came to the rescue. In this difficult time, UberEats took the 'driver's seat' as the business saw a growth of over 200 percent in revenue year-on-year.
The scope for a shift in the Uber business model is tremendous. A quick review of their resources shows the following:
A technical platform catering to demand with its offerings and is easy to use
A wide customer base
A strong global presence
In Demand And Ready To Serve: Uber's Customer Segments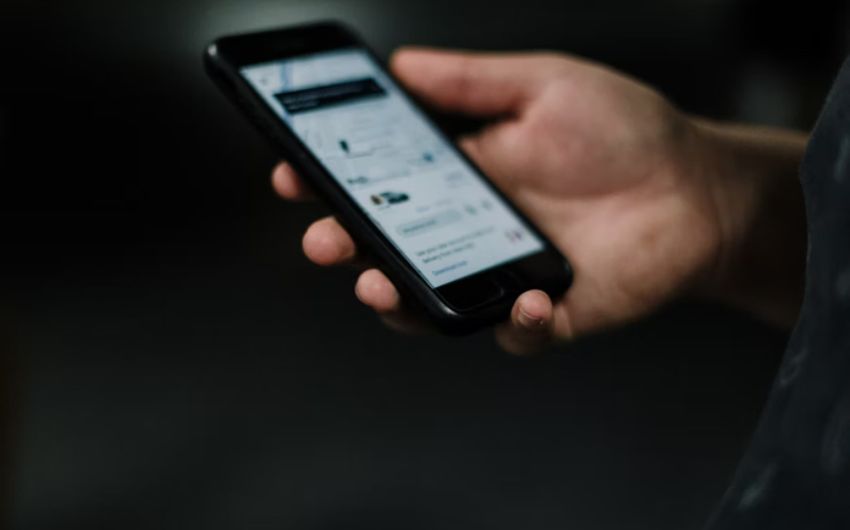 When it comes to decoding a business, one of the questions often asked is regarding the demand and supply – what comes first. Well, it can be a 'chicken and egg' question.
However, Uber has been quite clear since the get-go. Uber business model revolves around its customers' demands. Therefore, whenever it enters the market, Uber preps itself with a fleet of cab drivers, hiring them on contract to meet the demand as soon as it arises in the market.  
How Uber works is with light inventory and on commission. Therefore, they must have enough drivers to fulfill demand. More, the better. Ultimately, giving customers a comfortable riding experience with polite drivers and ease of booking is the whole game. 
Uber caters to heavy demand, which comes from a wide range of customers. These are the customers who do not own a car, own a vehicle but do not want to drive, and are looking for comfort and convenience, those who cannot drive themselves, and those looking for luxury travel. 
Overall, Uber covers a vast range of customers. They also offer specialized services, including:
Uber for kids: A specialized service for parents who need their kids to be dropped off at school, for instance. 
Uber for senior citizens: Uber launched a special service for senior citizens when it observed that they book 30% of their rides. 
Uber for professionals: With an ever-demanding professional life, Uber caters to this segment effectively. It also does tie-ups with corporates for Uber taxi providing services.
In 2020, the number of Uber users went to 93 million from 11 million in 2015.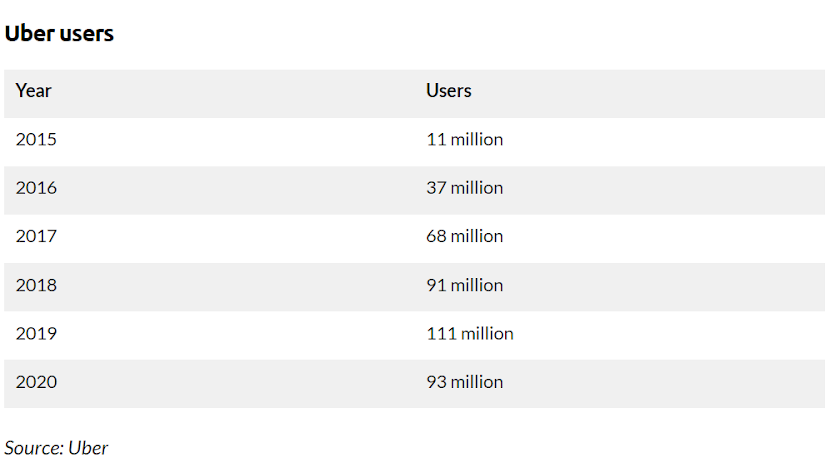 A Great Ride: Uber's Value Propositions For Its Customers
Among the aspects that Uber is known for, its value proposition is essential. Its vast customer base gets several benefits that Uber offers. 
Customers:
Waiting time to get a taxi is a bare minimum
Customers get the luxury of a personal driver 
24/7 car availability
Routes are trackable for safety
The customer gets an idea of the price before confirming the ride
Lower fares compared to traditional private taxis or hired cars
Fixed fares for certain places like the airport
Drivers:
Uber offers drivers an extra source of income
Driving schedules are flexible 
Drivers have the choice to accept a ride beforehand
Drivers are paid to be online
Payment is convenient
You, too, can replicate Uber's success in building an app-based business model that provides effective solutions to your customer's problems.
Connect with Brainvire to know all about this and get end-to-end tech solutions for your business. 
Show Me The Money: Uber Revenue Model 
When it started, Uber's founders had invested seed money of $200,000. Following that, the company raised $1.25 million and subsequently $44.5 million by 2010 and 2011, respectively. In 2019, Uber's funding was over $20 billion, and it was valued at $46 billion as of 2020.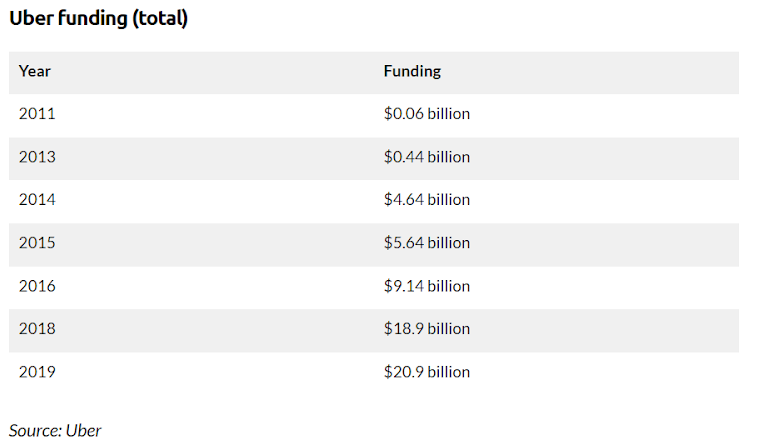 A cab ride invariably ends in the customer paying their cab driver, and it is no different for an Uber taxi. So how Uber works differs from its traditional counterparts. In what way, you may ask.
It is the sheer number of rides. Uber saw nearly 5 billion trips in 2020. Apart from the number of rides, here is a breakdown of how Uber works in terms of its revenue model.
Following are specific features of the uber revenue model. 
Uber features a variety of car models. The car rides are priced as per the car model that the customer chooses as their ride. Customers can choose from among a hatchback, sedan, and SUV category of vehicles, among others. 
Moreover, depending upon the locale, Uber taxi services company also offers the option of local transport. In India, for instance, an Uber autorickshaw is also available. 
Surge pricing is one of the significant characteristics of Uber revenue model. It indicates the variation in prices as per the situation. So when the demand is higher, the price is higher. Thus, Uber drivers have the opportunity to make more. 
Apart from cabs, Uber also offers other types of transport. Its fleet of services also includes boats, helicopters, ice-cream delivery trucks, and other delivery services. These services are not available everywhere and are area-specific depending on the scope and demand. 
A progression of Uber's revenue and its segment-wise representation is given below. 
What Makes It Tick: A Sneak Peek Into Uber's Modus Operandi
To get started with Uber, here's what you need to have: a smartphone with a GPS, internet, and the Uber app on your smartphone. Once the car arrives for pick up at the customer's chosen location, the road ahead is smooth. The driver simply follows the Uber taxi route on the integrated map on his device. 
As per the price surge pricing methodology mentioned above, Uber rides cost differently depending on when the cab is booked. Further, Uber's algorithm considers these aspects: distance traveled, the time required, fuel. The location where the app is being used is also considered. 
Finally, the rating system is an essential aspect of the ride as well. Not only does the customer get a chance to evaluate the driver, but the driver also gets to evaluate the customer. 
The Secret Sauce: What Makes Uber A success
So far, decoding Uber's playbook has provided significant insights into its growth and the critical aspects of the Uber business model. This article explains in detail how it was conceived and designed, whom it serves and how it stands out among competitors. 
Now, it is time to look into the journey. As it is often said, it is not the destination but the journey that matters. So here is a glimpse of Uber's journey to success. 
Uber is one of the most successful startups in the world. Founded in 2009, it has now spread to 71 countries and more than 890 cities. The company started with a simple idea: to connect drivers with customers looking for rides. But there's more to Uber than just transporting people from point A to point B.
They quickly realized that they had an opportunity to create a new type of transportation service that could be faster, more reliable, and more affordable than anything else on the market. Uber's success can be attributed to a few factors:
 It was able to create a better user experience than its competitors
 It was able to use technology as a way to connect drivers and customers
 It was able to do so at a lower cost than its competitors
The secret of Uber's success can also be found in how they have managed to create a tightly knit community around their service. They did this by engaging with their customers and drivers and ensuring they were always available to them.
The Uber business model is an excellent guidebook for a scalable business. It is not just the product they are selling but also the inspiration they provide to other startups. 
Roadblocks To Success: The Challenges In Uber's Journey
Uber faces many challenges, such as regulatory hurdles, competition from other startups, and fierce opposition from other cab services. Further, it has been criticized for its impact on traffic congestion and other aspects of urban life.
In recent years, there has been a significant increase in the use of Uber and other ride-sharing services like Lyft. The convenience and affordability of these services have led to a surge in their use. 
The downside is that they have increased traffic congestion, worsened pollution levels, and reduced parking availability in urban areas. 
Uber has faced such and other multiple controversies, which have received plenty of media attention. Interestingly, another aspect of its challenges has also to do with the Uber business model. It has mainly to do with people. 
Whenever it makes an entry into a new city, the company must work toward creating brand awareness and have a fleet of drivers ready before deploying the services in the city. 
Further, they need to have an office in each city where they introduce their services for customer support and driver acquisition. These aspects create a roadblock in scaling the Uber business. 
Beacon Of Success: How Uber's Success Inspires Others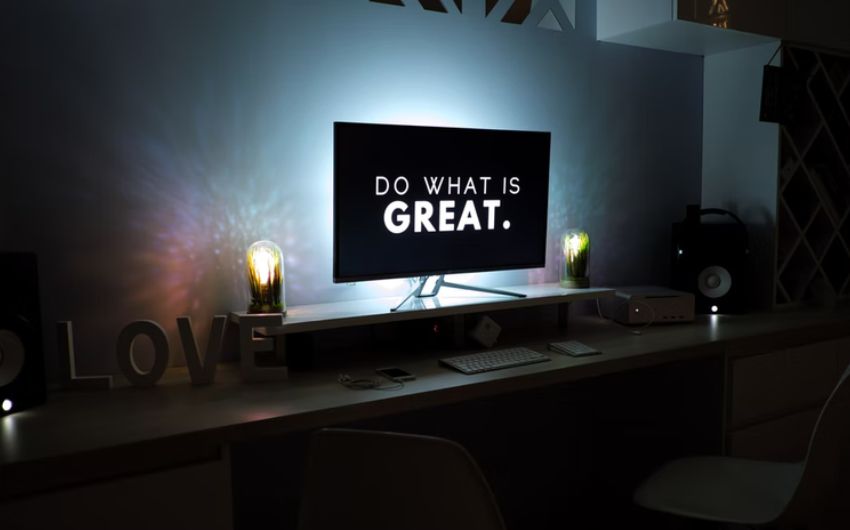 Uber is the first company to offer a car service that is based on an app, and it has managed to change the way we think about transportation. It went from being a startup to achieving global success in less than 10 years.
In fact, it has changed the way we commute and the way we live and transformed how we think about transportation. Moreover, it has inspired many other startups to follow in their footsteps.
Uber's success is exemplary of startup success for many other startups looking for ways to improve their services. In order to succeed in this industry, Uber knew they needed to provide an experience that was better than any other taxi service out there. 
They also knew they would have to do things differently from other companies in the space if they wanted the Uber business model to work. As a result, with the help of their exponential business model, they have grown their business by using a unique network of transportation and customer service. 
The company has been able to create a loyal customer base by providing reliable and affordable transportation services. This is what makes Uber so different from other cab companies.
The secret to their success is hard work, dedication, and inspiration from other startups. It is crucial to stand out by being laser-focused on the goals that matter to you and your company in today's world of disrupted industries. Uber succeeded because they knew what they wanted and pursued it with determination.